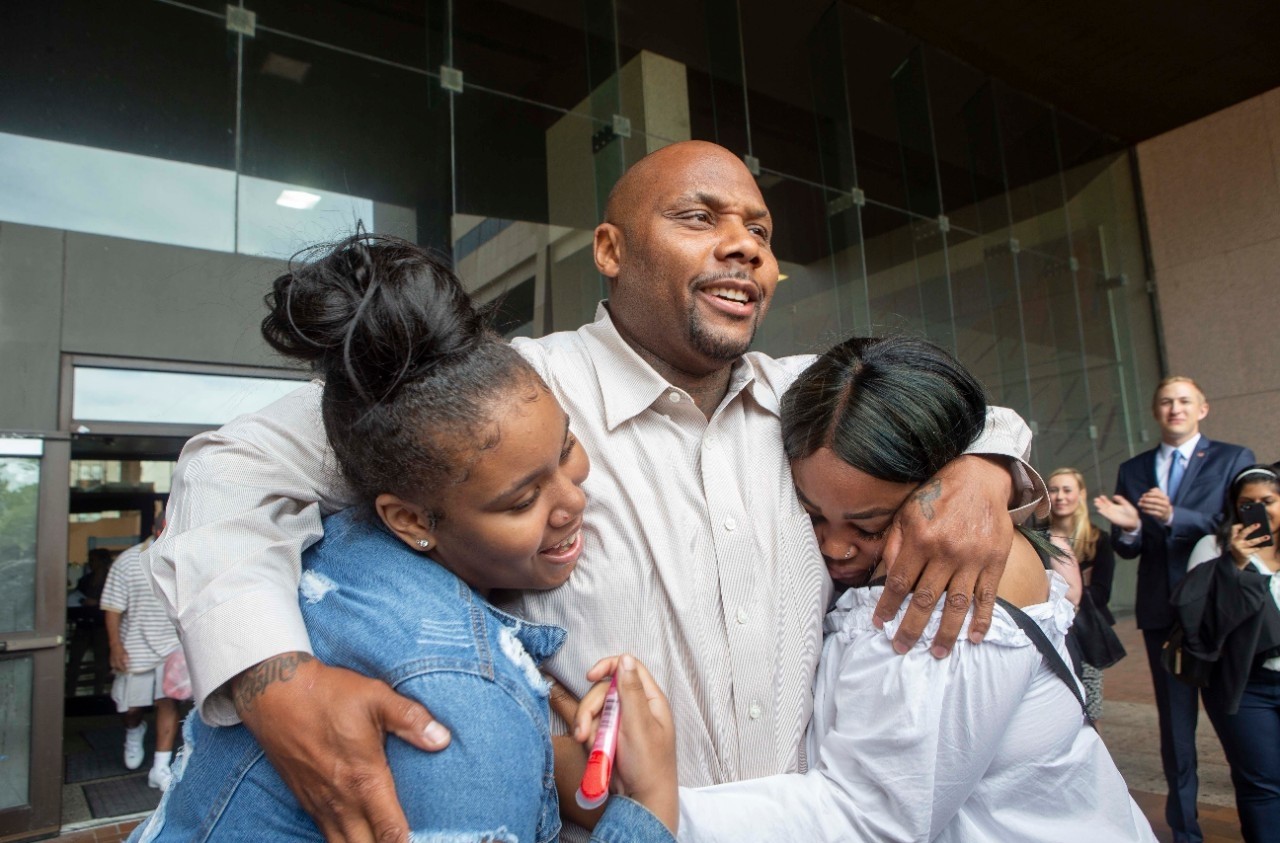 News 5 Cleveland: Cleveland Heights settles lawsuit with DNA exoneree for $4 million
Ohio Innocence Project assisted wrongfully convicted man who spent 17 years behind bars
Christopher Miller may finally get the justice he deserves.
Miller, 46, served nearly 17 years behind bars after being wrongfully convicted of a crime he did not commit. With the help of the Ohio Innocence Project at UC Law, Miller was exonerated by DNA in 2018.
And now the city of Cleveland Heights will pay $4 million to settle a federal civil rights lawsuit by Miller.
News 5 Cleveland reported the story in a recent broadcast.
Miller was wrongfully convicted of the 2001 sexual assault and robbery of a Cleveland Heights woman.  He always maintained his innocence and offered an alibi — Miller was asleep with his girlfriend miles away when the assault occurred. But police investigating the assault tracked the victim's cell phone to Miller, who said he bought it from a local drug dealer.
A second suspect, Richard Stadmire, also was arrested and convicted. A third suspect in the case, Charles Boyd, testified that Miller was an accomplice in the crime. Miller maintained that Boyd was lying and that they had never met. Boyd later recanted his testimony.
OIP lawyer Brian Howe filed a motion in 2017 to retest DNA evidence in the case and the new test exonerated Miller.
"The DNA testing results showed definitely not only that Mr. Miller was excluded from the sexual assault kit, but DNA testing was able to identify both actual perpetrators in this case," Howe told News 5 Cleveland.
The DNA profiles matched Stadmire and Boyd.
"At some point, police decided that Mr. Miller was responsible for this crime," Howe told News 5 Cleveland. "At that point, the evidence was marshaled to support that conclusion."
Listen to the News 5 Cleveland report.
Learn more about Christopher Miller's journey.
Featured top image: Christopher Miller hugs his daughters De'Nazha, left, and Chareale in 2018 after his release outside the Cuyahoga County Justice Center. Photo/provided.