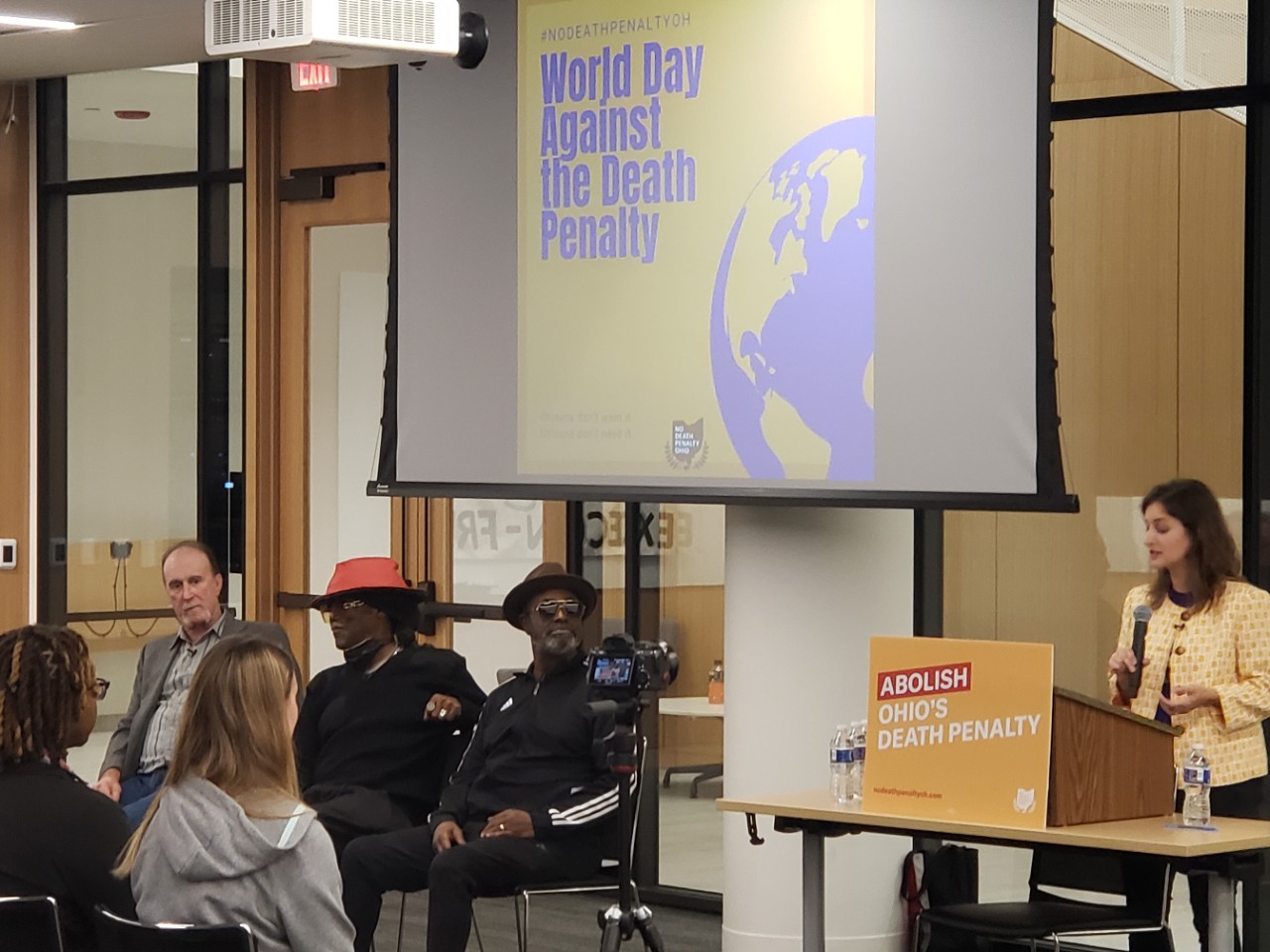 WCPO: He was 90 minutes away from death when he got another chance at life
Ohio Innocence Project lawyer says there have been 58 executions and 11 exonerations from death row
Derrick Jamison is back in Cincinnati and working to abolish the death penalty in Ohio.
He served 20 years in prison, survived six death warrants and once came within 90 minutes of execution. Jamison is free now, but was convicted and sentenced to death in 1985 for the murder of a Cincinnati bartender. 
His conviction hinged on the testimony of a co-defendant who avoided the death penalty by falsely implicating Jamison. Other evidence that would have contradicted that testimony was withheld during Jamison's trial. In 2000, a federal district court judge overturned Jamison's conviction and five years later charges against him were dismissed.
Jamison shared his story with WCPO-TV Channel 9.
Pierce Reed, director of policy and engagement for the Ohio Innocence Project at the University of Cincinnati, also spoke with WCPO-TV. He did not work on Jamison's case, but he knew his story and welcomed him during an Ohio Innocence Tour that visited UC Law last fall and sites across the state.
Reed told WCPO-TV that 104 people have been exonerated in Ohio since 1989. Less than a dozen of those exonerations were from people sitting on death row.
"The best estimates nationally are that between 2-5% of people on death row are innocent, but we know in Ohio that since 1976 there have been 58 executions ... There have also been 11 exonerations from Ohio's death row, so that's well beyond that 2-5%. It's really closer to be 15 or 16%," Reed said.
Learn more about Derrick Jamison's case.
View the WCPO-TV segment. 
Learn more about the Ohio Innocence Project.
Featured top image: A scene from the Ohio Innocence Tour's visit to UC Law in October 2022 featuring death row exonerees Ray Krone, Derrick Jamison and Kwame Ajamu.