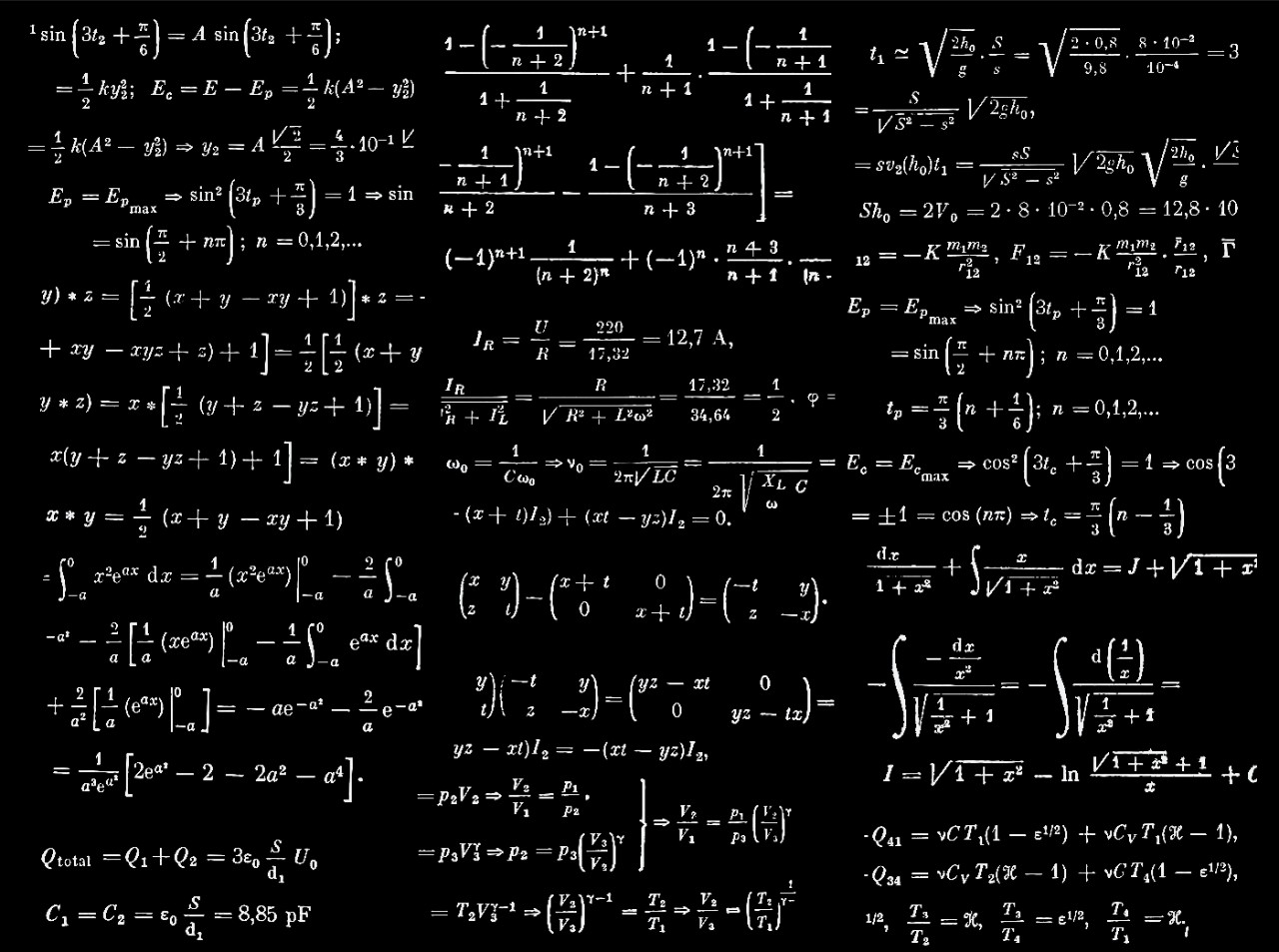 What is Mathematical Sciences?
UC program gives students real-world experience, enhanced career opportunities
Misconceptions can arise when it comes to pursuing a mathematics degree. It is commonly assumed that undergraduates studying mathematics are on the path to becoming math teachers or professors, but this is not always the case.
The mathematics department at the University of Cincinnati's College of Arts and Sciences, for instance, equips students with the skills and knowledge needed for a diverse array of careers, such as biomathematical researcher and cryptographer.
The program comprises three key disciplines: pure mathematics, applied mathematics, and statistics. Associate professor and undergraduate program director Mihaela Poplicher says the department is committed to empowering mathematics majors to pursue their academic goals in alignment with their career aspirations, providing them with guidance and support along the way.
"We have advisors, and we work with each student to find out what their interests are. We work closely with the students to make sure they make a good plan with their courses and graduate as soon as possible with the tools and knowledge for whichever career path they desire."

Students pursuing a track focused on statistics and/or applied mathematics are prepared for entry into the financial industry, equipped with the knowledge required for roles such as financial or systems analyst, actuarial scientist, or marketing consultant. On the other hand, those concentrating on pure mathematics frequently pursue a career in teaching or choose to pursue further education in graduate school.
There are many different classes the math department offers that can help prepare you for many different career paths.
Elena Suarez Davila UC statistics major
Like many other programs in A&S, the mathematics department offers undergraduate students the opportunity to pursue an accelerated track to obtain their master's degree. The mathematics department's 4+1 program lets students obtain the advanced degree upon completion of one additional year instead of the customary two years, allowing students to increase their marketability in a competitive job market. 
"During their fourth year as an undergraduate, students can take some graduate level courses that count toward their masters," says Poplicher. "Essentially, it helps them graduate with their masters one whole year earlier."
The UC mathematics department partners with the Bearcat Promise Career Studio to provide students with access to valuable internship opportunities that offer real-world experience and pave the way for success after graduation.
Leveraging on-campus and local business relationships, the department ensures that students are positioned to gain relevant, hands-on experience that will enhance their career prospects.

"We have many financial companies who either have our graduates working there or are looking for interns. They send us information which we relay to our students and many times they apply and get very good internships," Poplicher says.

Elena Suarez Davila, a senior majoring in statistics, is set to graduate with a bachelor's degree, and reflects fondly on her academic journey within the UC mathematics department.
"I have loved being a math major at UC. All of the professors are amazing, and I have learned a lot from every single one of the classes I have taken," she says. "I also really enjoyed all the curriculum, and how much each class built off the one before. 

"There are many different classes that the math department offers that can help prepare you for many different career paths. And, apart from electives, the mandatory classes for a statistics major not only prepare you to take the actuarial exams if you choose to take them, but also require you to learn different coding languages that are commonly used in the field."

Find out more about opportunities in mathematical sciences at UC here.
Featured image at top: Mathematical calculations. Credit/Dan Cristian Paduret for Unsplash.
By Ryan Smith
Student Journalist, A&S Department of Marketing and Communication
artscinews@ucmail.uc.edu
1
UC's College of Arts and Sciences honors outstanding alumni
March 20, 2023
Five graduates of UC's College of Arts and Sciences were recognized with alumni awards during the A Night with A&S annual ceremony earlier this month. As community leaders, philanthropists and professional pioneers, the impact of these alumni can be felt at the college, university, state and national levels. Also at the event A&S scholarship recipients were celebrated, and had the opportunity to meet with the donors whose contributions helped make their college experience possible. Meet the 2023 UC College of Arts and Sciences Outstanding Alumni:
2
Mastodon: But I would walk 500 miles...
June 13, 2022
Using isotopic analysis of its tusks, researchers tracked the ever-increasing seasonal migrations of a male mastodon across what is now Indiana, Ohio and Illinois more than 13,000 years ago. It's the first study of its kind to examine the seasonal movements of the largest extinct Ice Age animals.