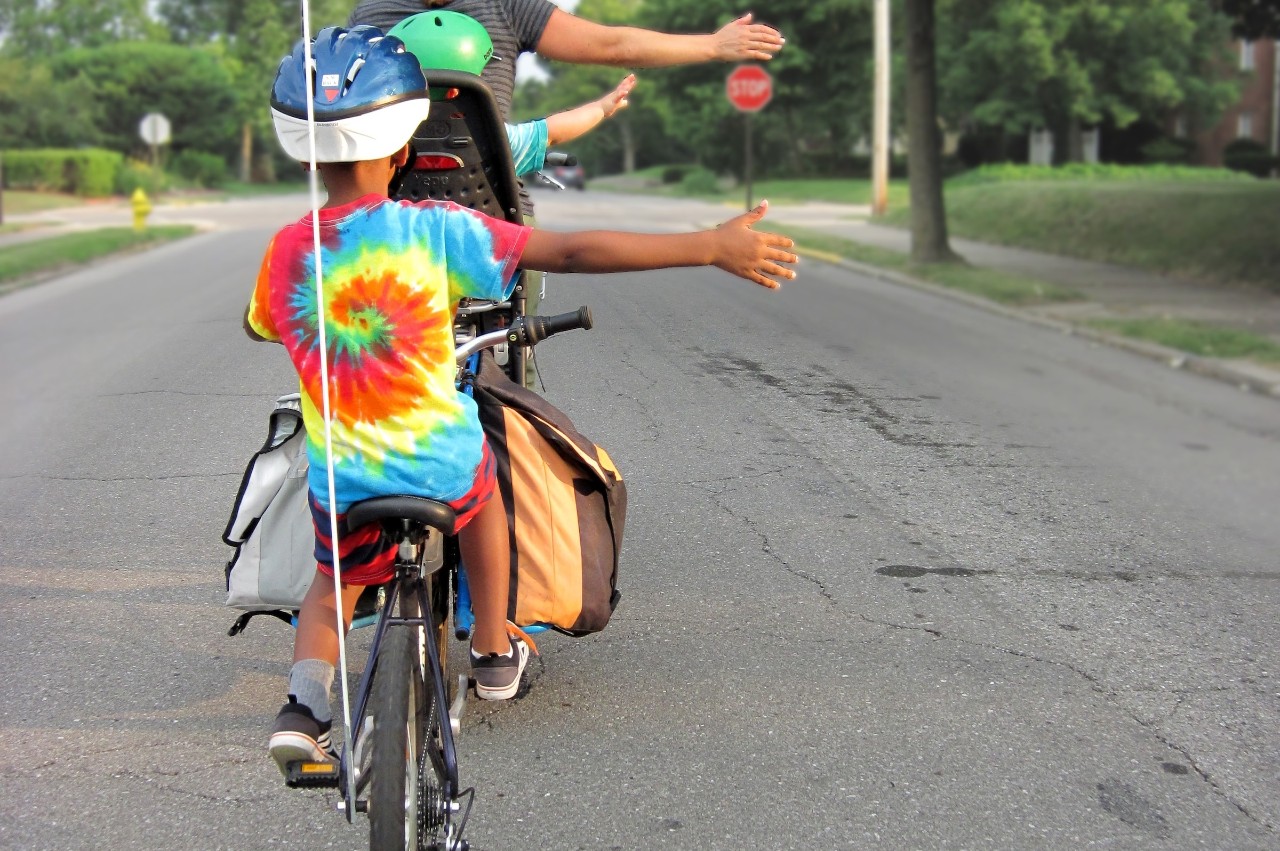 Scientific American: Cool transportation hacks cities are using to fight climate change
UC's Carlie Trott among experts cited in national article on climate change
Carlie Trott, a social psychologist at the University of Cincinnati, tells Scientific American that "small acts of everyday activism—such as cycling or planting community gardens—can help young people feel less anxious about climate change and more empowered to confront it."
Trott was cited in the esteemed publication for a feature article on ways in which cities across the globe – and young people in those cities – are taking steps to reduce emissions.
In Barcelona, for example, children started bicycling to and from school together with the help of adult volunteers in a group that has been termed a bicibús, or "bike bus," and other cities are following suit.
Since Trott says there isn't much existing research on how climate change affects young children psychologically, these types of efforts may assist young people with lessening climate anxiety.   
Trott is an applied social psychologist and assistant professor in the Department of Psychology whose research aim is to bring visibility to, and work against the inequitable impacts of climate change, socially and geographically.
The article goes on to examine how pedestrian traffic and an increase in electric vehicles will impact climate change in the future.
Featured image by Mark Stosberg/Unsplash.
Impact Lives Here
The University of Cincinnati is leading public urban universities into a new era of innovation and impact. Our faculty, staff and students are saving lives, changing outcomes and bending the future in our city's direction. Next Lives Here. 
2
Science Daily: Bat calls contain redundant information
July 20, 2021
UC assistant professor Dieter Vanderelst in UC's College of Arts and Sciences and College of Engineering and Applied Science digitally compressed the echoes of Mexican free-tailed bats and found they lost little valuable information.