UC celebrates record spring commencement
A record 7,231 students graduate in three days of ceremonies
The University of Cincinnati celebrated a record-setting commencement with four ceremonies honoring the largest graduating class in its 204-year history.
UC paid tribute to undergraduates in three ceremonies Friday and Saturday at Fifth Third Arena. On Thursday, UC kicked off commencement with its doctoral hooding and master's recognition ceremony.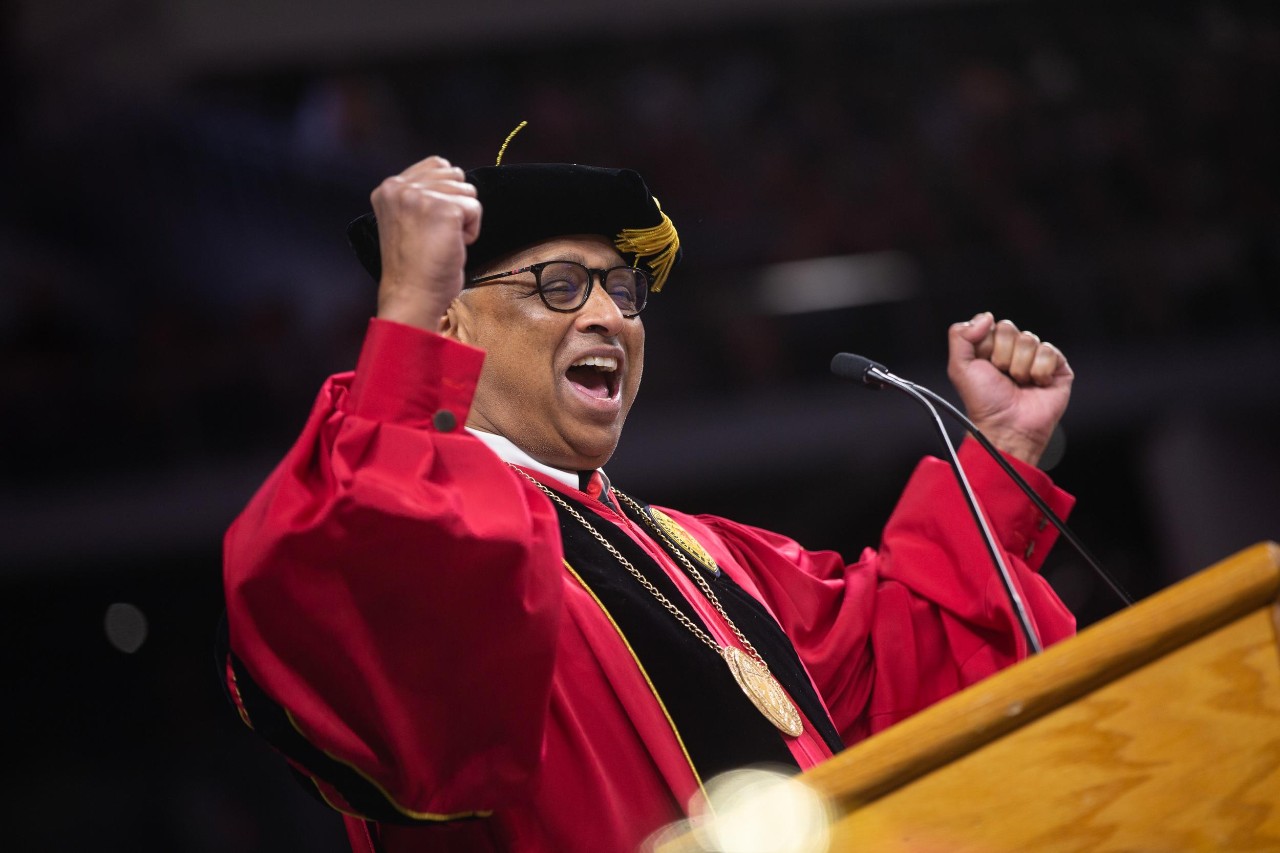 In his commencement address, UC President Neville Pinto spoke about the high-tech world UC graduates will be influencing.
"Introduced to the world in November, it took ChatGPT just two months to reach 100 million users," Pinto said. "By January it was the fastest growing consumer application in human history."
"Even in a world where bots can replace humans in key tasks, you have much to offer. In fact, your value has never been higher," Pinto said.
"My challenge to you is to move forward from today — now fully equipped with the knowledge and experiences you've attained at UC. Move forward with a newfound resolve to take the next hill. Charge after your goals, but do not go alone," Pinto said.
"Go with others. Learn from them. Experience your life and your relationships to the fullest. And perhaps most importantly, don't forget to bring your distinctively human self."
He concluded his speech by imploring students: "Be awesome. Be human. Be you."
Miss the ceremony? Watch it here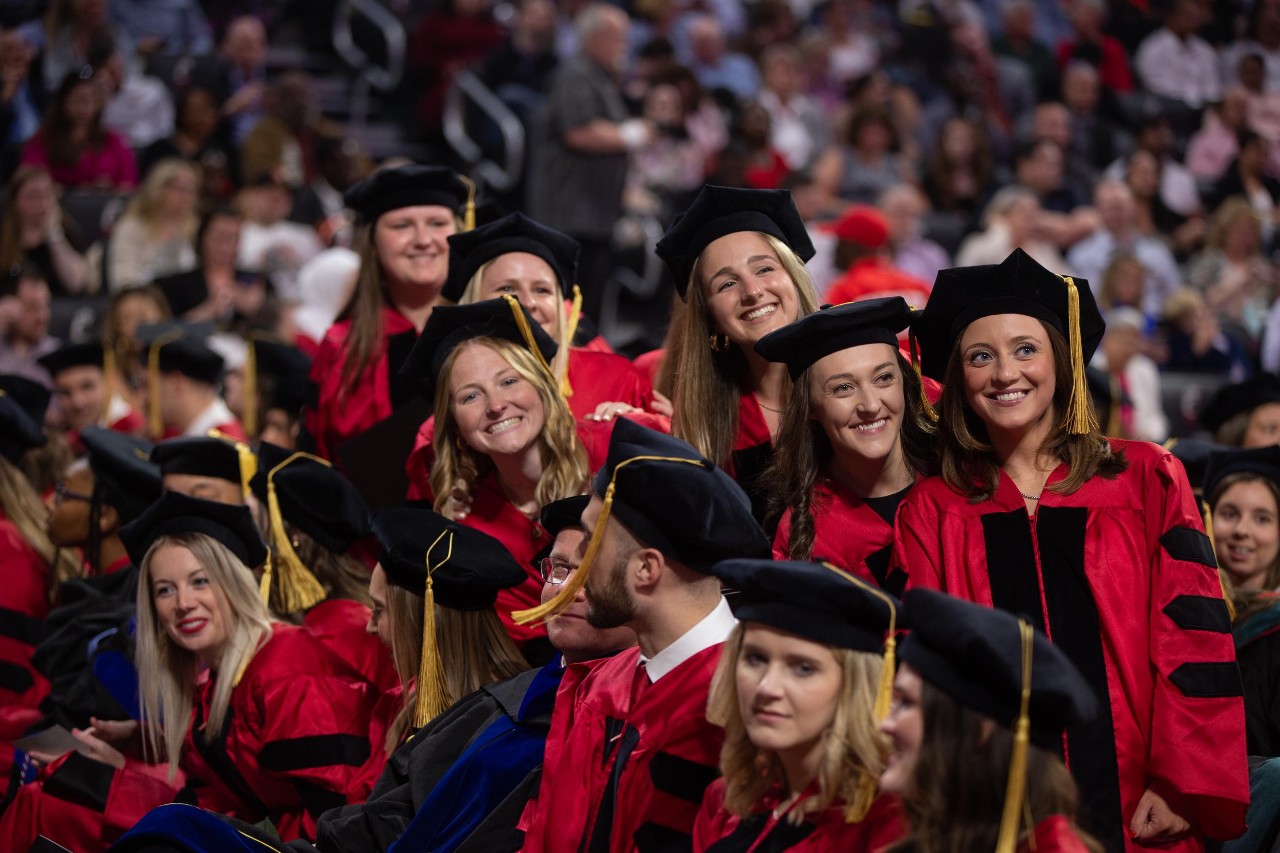 Pinto acknowledged student veterans among the graduates. And he recognized this year's winner of the Presidential Medal of Graduate Student Excellence: Jules Madzia from UC's College of Arts and Sciences.
Pinto also recognized this year's Presidential Leadership Medal of Student Excellence recipients Adam Elzarka, Neha Chawla, April Gable, Rebecca Gilligan and Madalyn O'Dea.
He invited UC Vice President of Student Affairs Debra Merchant on stage.
"Debra has served UC for nearly 25 years," Pinto said. "Among her many, many duties at the university, she has overseen our commencement ceremonies. In fact, her team shares that during her time here, she has supported the journey of more than 150,000 Bearcat graduates. How about that?"
UC Board of Trustees Chairman Phil Collins congratulated graduates and recognized how special commencement is for the board.

"As we watch each of you cross the stage, we are reminded that today is the day that most personifies the mission of this wonderful place," Collins said. "And we're awed by the magnitude of the difference we know you will make in the world.
"There has never been a better time to be a Bearcat," he said.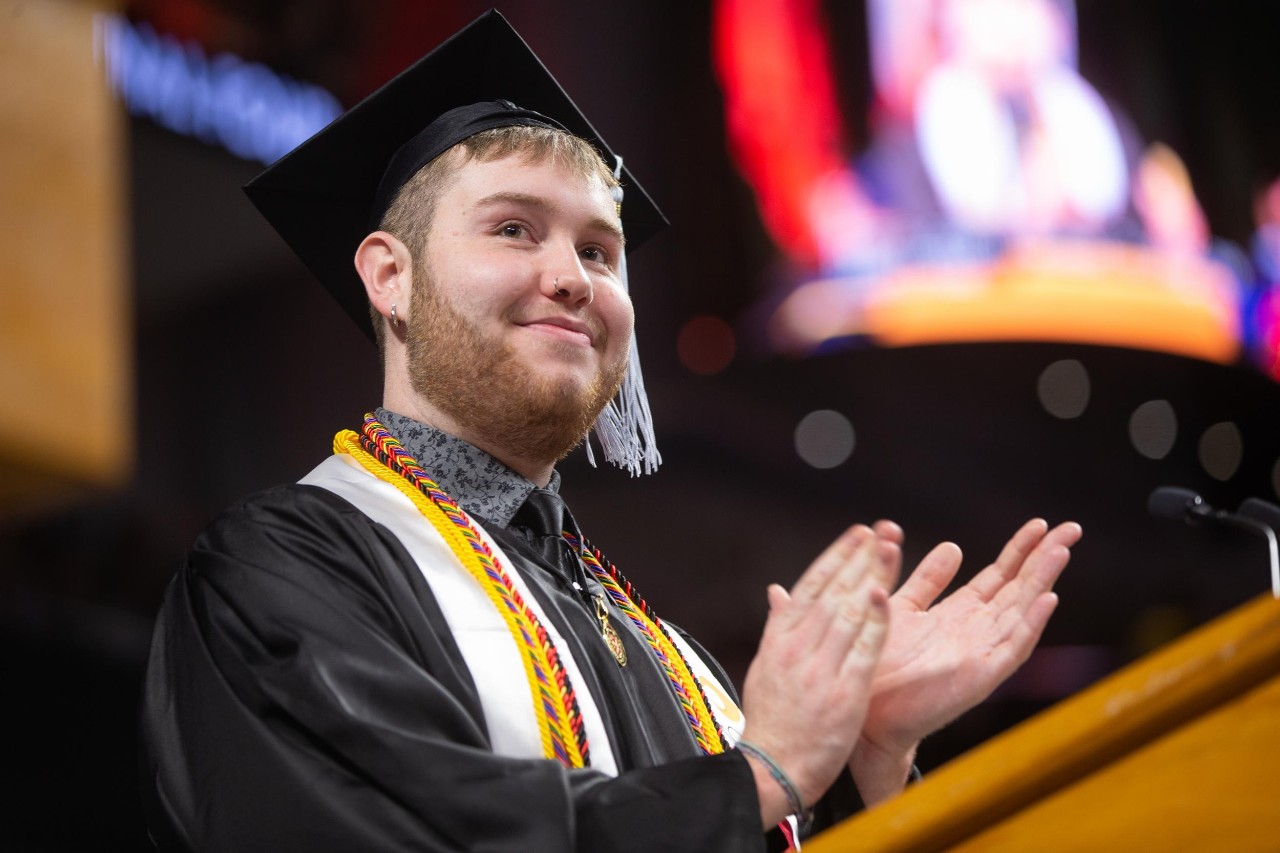 Graduates Kennedy Yowell in UC's College of Arts and Sciences, Chaz Stump in UC's College of Allied Health Sciences and Shelby Mecklenborg from UC's Lindner College of Business delivered the undergraduate student addresses.
Yowell recalled convocation when first-year students were given red UC ballcaps. Today, they swap them for mortarboards, she said. 
"Graduating from the University of Cincinnati is sending us into the world with a support network hundreds of thousands strong," she said. "We will forever have this small square mile of Cincinnati to call home, a web of Bearcats spread out across the globe and experiences that will last a lifetime."

Stump said he will remember most the personal moments at UC: football games at Nippert Stadium, late nights in the library and later nights for chili at Skyline and hitting the Bearcat mascot in the face with a pie on Main Street for Homecoming.

"All of our experiences, in and out of the classroom, pushed us toward living out the university's mission of Next Lives Here," he said.
On this special day, Mecklenborg said, she is thinking about her UC alumnus dad, who passed away recently from multiple sclerosis.

"My dad was a devout Bearcat. As many times as he told me he was proud of me, I don't think he ever meant it more than when I told him I was coming to UC," Mecklenborg said.
"His illness led to a lot of pain and loss, but we could always turn to sharing cherished memories of college. He loved telling me about pulling all-nighters at DAAP, going to tailgates on the same streets I lived on and going to Catskellar after classes, which he was heartbroken to learn is now a dining hall rather than a bar," she said.
"This past October, we lost my dad to his battle with MS, but I know he is still proud of me today for the bond we share as Bearcats."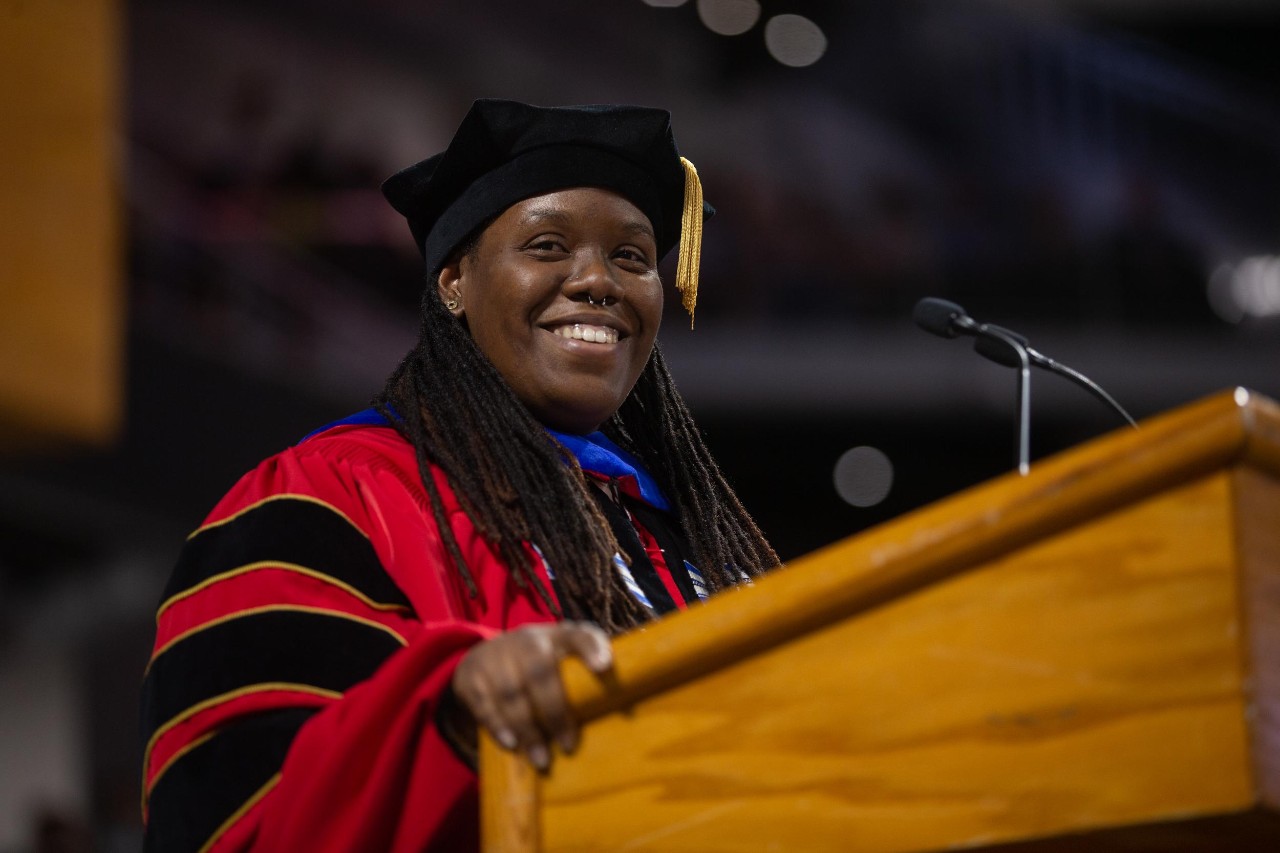 UC graduate student speaker Dominique Tanner, a biomedical engineer in UC's College of Engineering and Applied Science, greeted her classmates: "Good afternoon, grad 'Cats!"

"I remember when my journey first began. I recall seeing my little sister, Myles, having seizures," Tanner said. "I knew exactly what I wanted to do — to learn about epilepsy and improve her quality of life."
Tanner urged her classmates to take risks even in the face of possible failure.
"Don't settle for less. Don't become accustomed to what is good enough when that can always be better," she said.
UC Provost Valerio Ferme shared the significance of the commencement caps and gowns with their symbolic materials, colors, tassels and hoods.
"These rich traditions are important symbols of what you have accomplished," Ferme said. "Wear them proudly today as you become official graduates of the University of Cincinnati."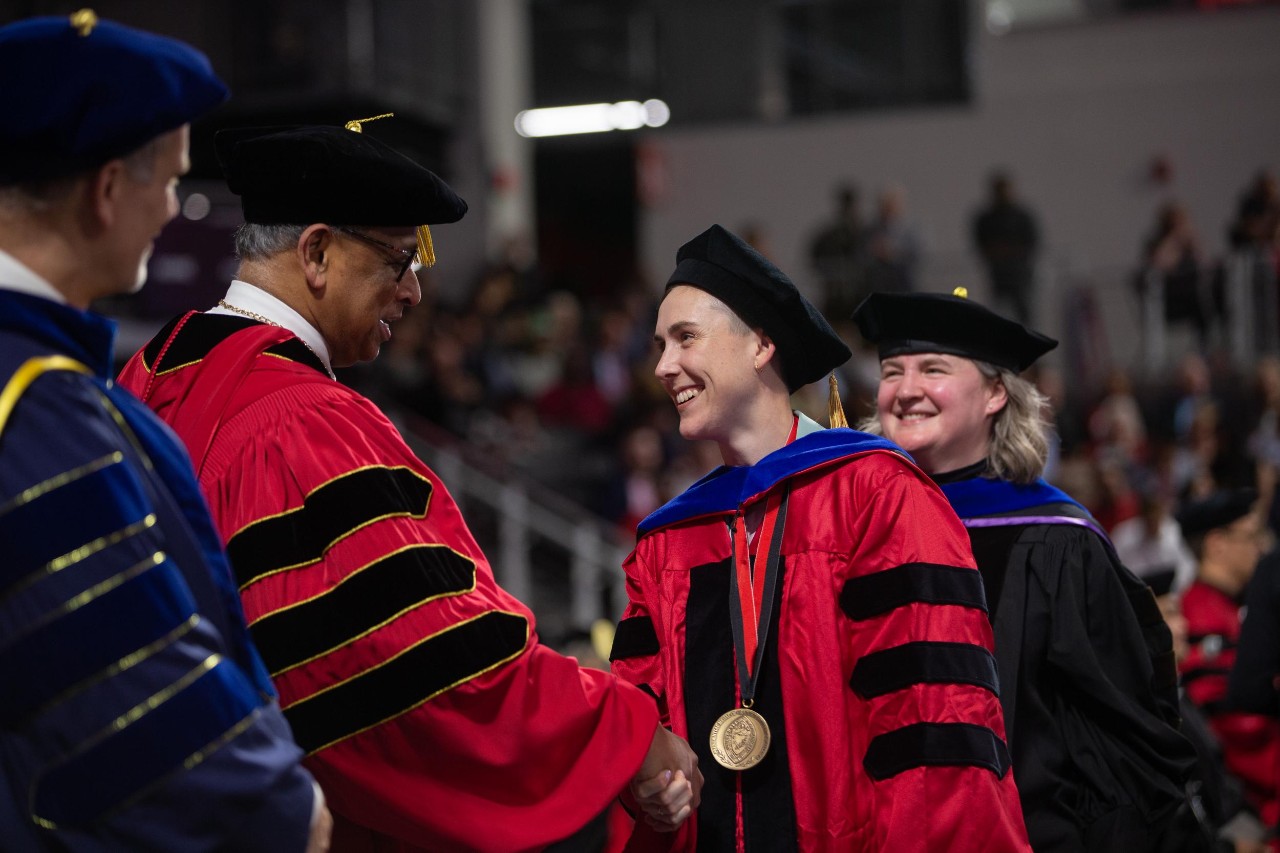 UC will award 526 associate degrees, 4,729 bachelor's degrees, 1,543 master's degrees, 264 doctoral degrees and 297 professional certificates. About 46% of degrees are in science, technology, engineering, math or medicine.
Graduates hail from 81 countries on six continents, all 50 states and the District of Columbia. 
The youngest grad is 17 and the oldest is 65, both earning associate degrees. Nearly 3% of graduates are veterans or dependents of veterans. And 219 students graduated from Cincinnati Public Schools.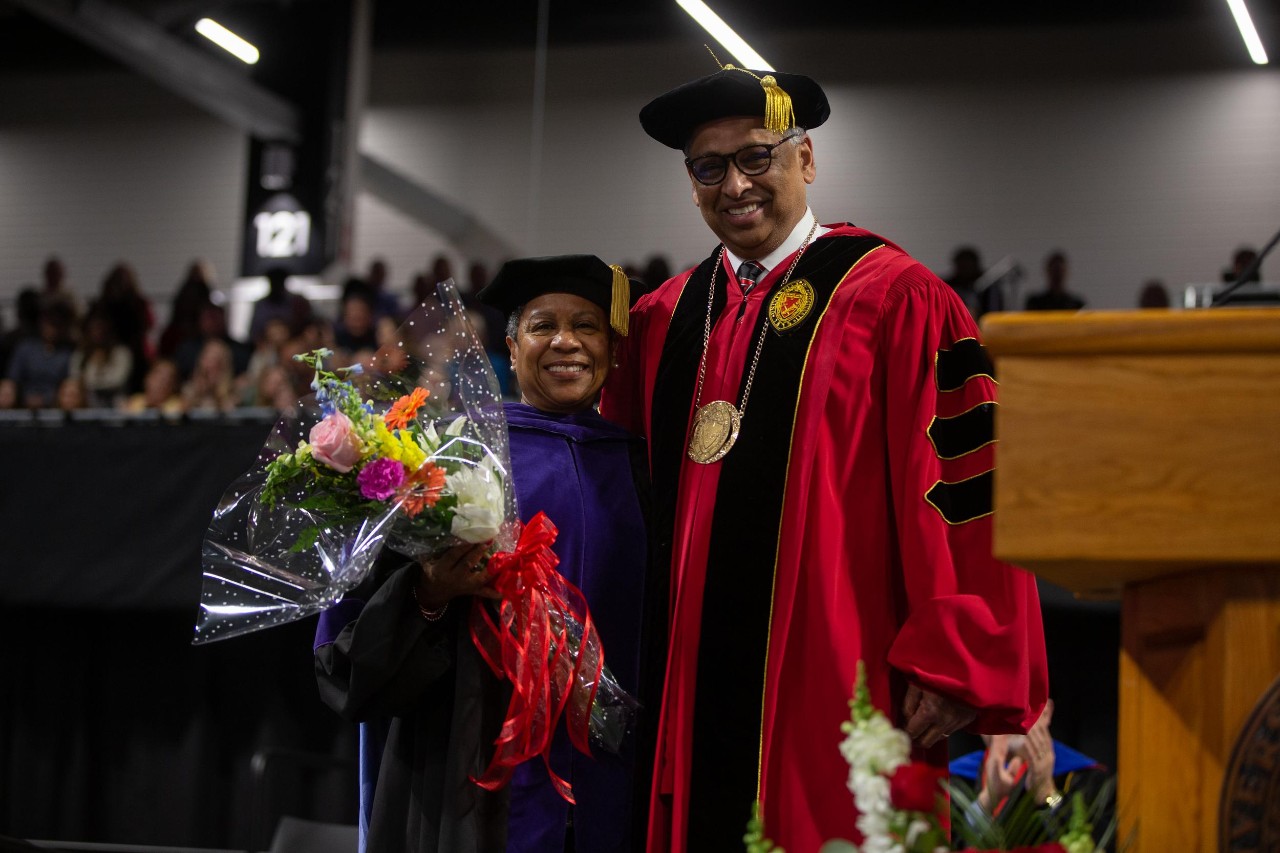 Graduates in the class of 2023 persevered through a global pandemic, celebrated Bearcat victories and saw UC's footprint expand in both new programs and new facilities.
UC created a new College of Cooperative Education and Professional Studies. It builds on the model that Dean Herman Schneider pioneered in 1906 in which students spend part of the year in the classroom and part of the year working full time at employers in their chosen fields.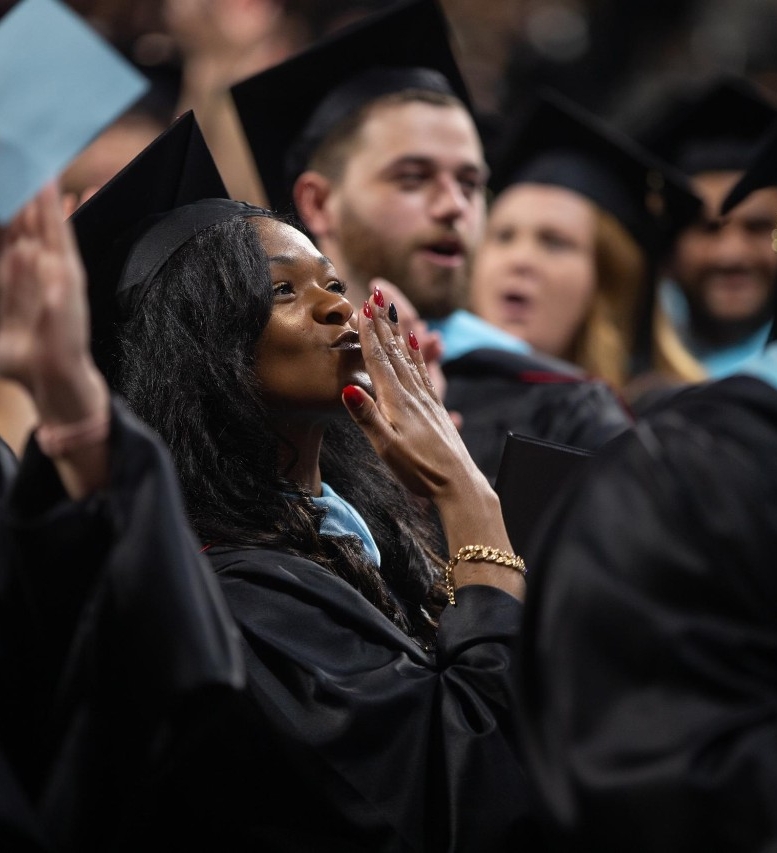 UC was named the nation's top public university for co-op by U.S. News & World Report in its latest 2022-23 rankings.
UC opened its new Digital Futures building in 2022 as a collaborative research hub for science and industry. Calhoun Hall reopened this year after an $80 million renovation. And UC unveiled a new Esports Innovation Lab in the 1819 Innovation Hub.
UC also celebrates the first graduates in the new Early IT program, which allows students to complete the first year of their bachelor's degrees while they're in high school. Four students in the program graduate this month.
Both the UC Bearcat mascot and the UC cheerleading team defended their titles by winning second-consecutive national championships during the 2023 College Cheerleading and Dance National Championship at ESPN's Wide World of Sports Complex.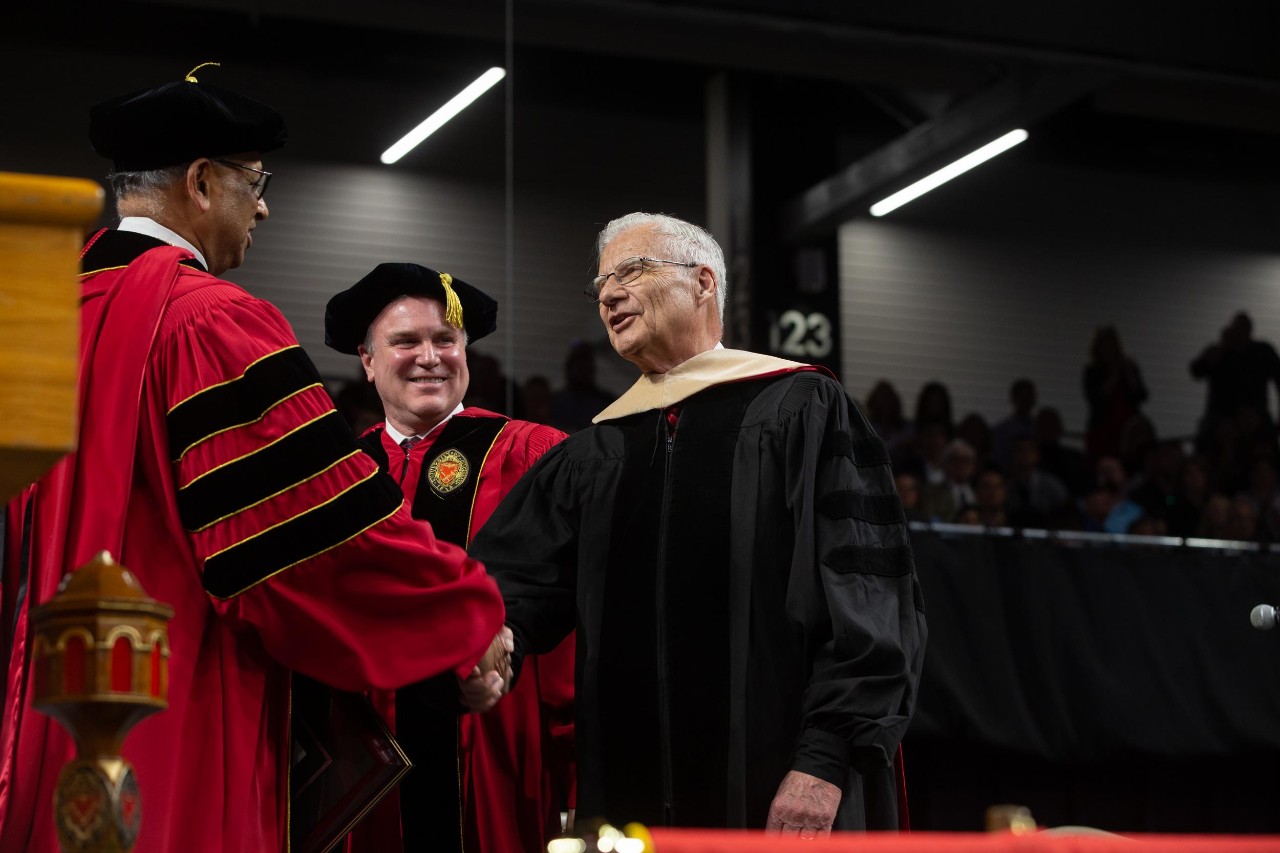 The Board of Trustees bestowed an honorary degree to Lindner College of Business Professor Emeritus Timothy Johnson, Ph.D, founder of Cincinnati-based Johnson Investment Counsel.
Board of Trustees member Ronald Brown presented Johnson with a doctor of commercial science honoris causa "in recognition of his deep commitment to and advocacy for this university and particularly his students after more than 50 years as a UC professor."
Johnson earned a bachelor's degree in economics from North Park University, a master's degree in finance from the University of Akron and a doctorate in finance from the University of Illinois. He started his portfolio investment firm in 1965 and is the author of three textbooks.
At UC, he was named outstanding professor of the year. He also served on the Board of Trustees for the UC Foundation. In 2016, a gift from Johnson and his wife, Janet, helped establish UC's Johnson Investment Institute that links students with the investment industry.
Johnson joins a prestigious group of luminaries and historical figures whom UC has similarly honored over the years. The group includes presidents, civil rights leaders, astronauts, inventors and community leaders.
"Brick by brick, you built a wildly successful wealth-management business, a rewarding teaching career and a full life on a foundation of hard work, integrity and positivity," Pinto said.
"In these values, your stock has never fallen. Countless students, colleagues and mentees are richer as a result of your service, your generous spirit and your giving nature," he said. "Timothy Johnson, your legacy at this institution will reach across generations, elevating others far into our future."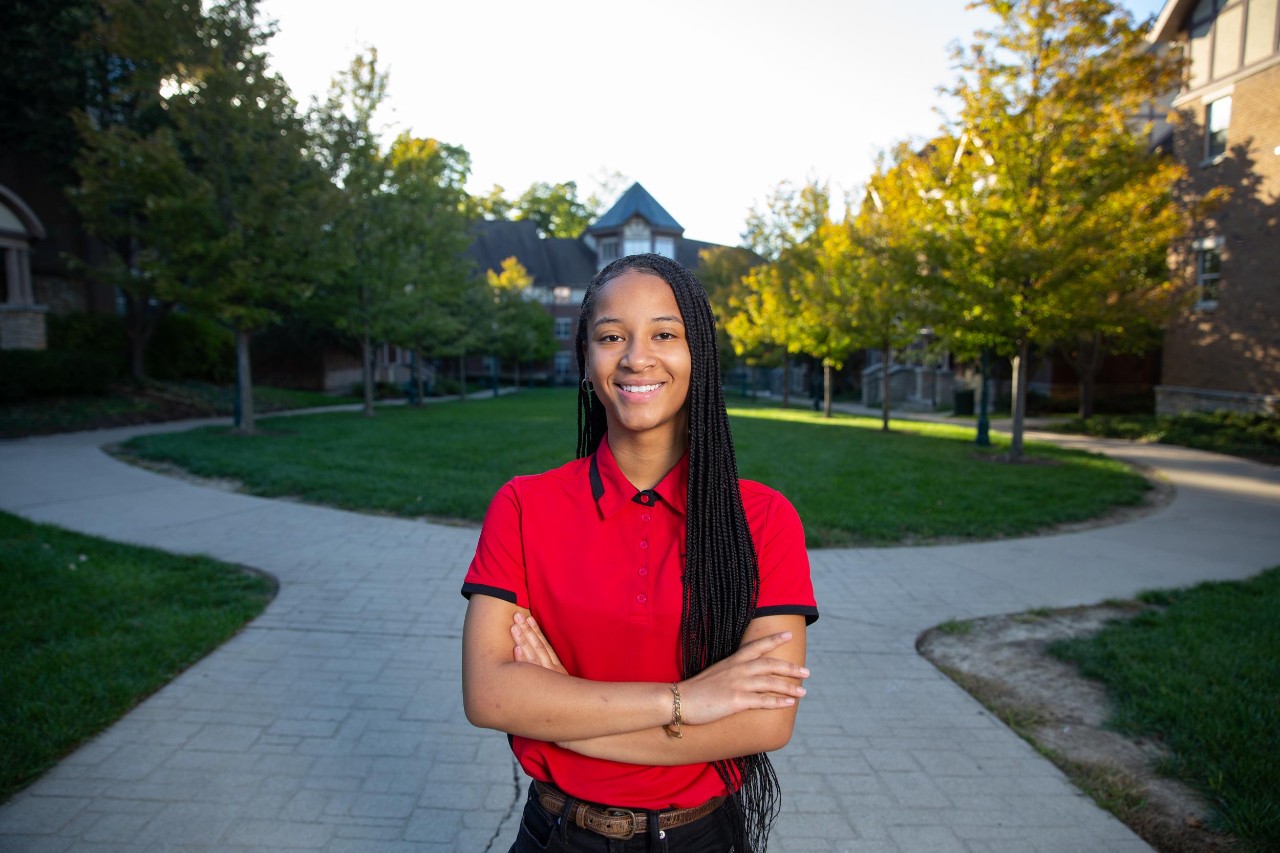 About 16% of this year's graduates are the first in their family to go to college — students like Karrington Rainey, who earned a bachelor's degree in sociology from UC's College of Arts and Sciences.
In her first year, Rainey stayed in a UC residence hall dedicated to first-generation students where she said she quickly found a community.
"I became really close to other freshmen Gen-1 students. It's been very beneficial to my success," she said. "The Gen-1 program is designed for peers to help peers who can lean on each other. Also a big thing they teach is to ask for help sooner than later."
Rainey is studying for the LSAT and plans to enroll in law school. She is also celebrating the publication in April of her first book, a memoir titled "Queen City" about her family and growing up in the early 2000s.
Rainey took part in UC's Cincinnati Public Schools Ambassadors outreach program to high school students. She said she would recommend UC to any student, but especially those like herself who are the first in their families to pursue higher education.
"The selling point was UC's unique Gen-1 program, which puts a lot of resources into helping first-generation college students succeed," she said. "I would recommend UC for anyone looking for college. All of our programs have great connections."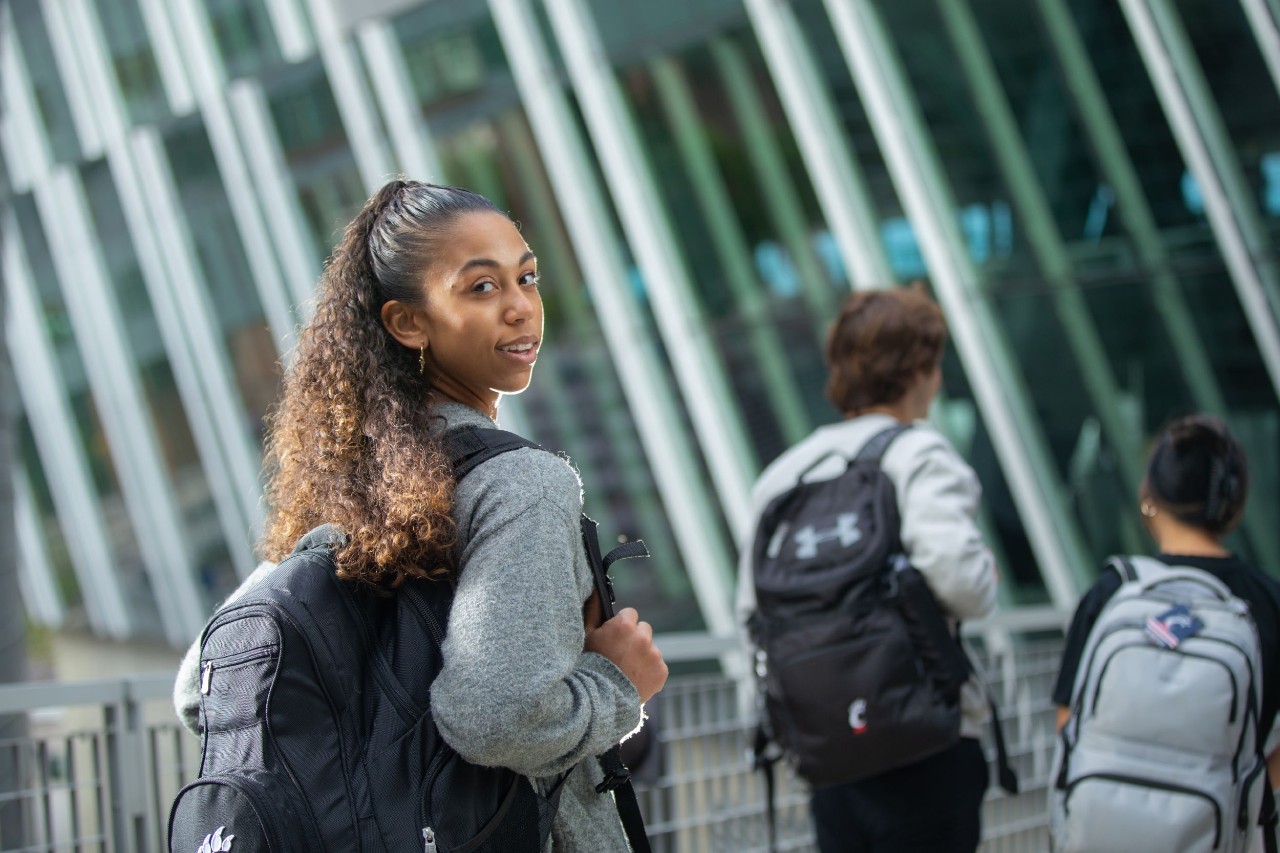 Ever since she was young, Taylor Allgood has loved to see the world.
A graduate of UC's College of Arts and Sciences, Allgood turned her lifelong curiosity about other people and cultures into an academic passion as a double major in political science and international affairs. Next year she will get her master's degree in public administration through UC's 4+1 program, which allows students to earn a graduate degree through just one additional year of classwork.
"I came from a family that loved to travel. We didn't have the most money, but traveling was a core value for my mother," she said. "She made sure that we had the opportunity to explore different places."
Allgood is considering a career with the U.S. State Department or perhaps working for a nongovernmental organization. As an undergraduate, she had the chance to study abroad in Bordeaux, France. For her dual minors, she studied women's, gender and sexuality studies and French, considered the diplomatic language for its use by the United Nations, NATO and the European Union, among others.
During my time here I developed a strong sense of identity and leadership that I will carry through my career.
Taylor Allgood, UC graduate
Allgood said she learned from top experts in the fields of national politics and international relations.
"The faculty here are renowned, really masters in their field," she said. "It makes my own ambitions feel like they're within reach knowing that my professors were diplomats and leading scholars in their field."
While at UC, Allgood joined student government and was elected vice president. She also worked with local middle schoolers during an internship with a nonprofit civic engagement program.
"I really didn't know what to expect my first year. I felt like a small fish in a very big pond," Allgood said. "During my time here I developed a strong sense of identity and leadership that I will carry through my career. I'm just grateful that I took a chance on UC and UC took a chance on me."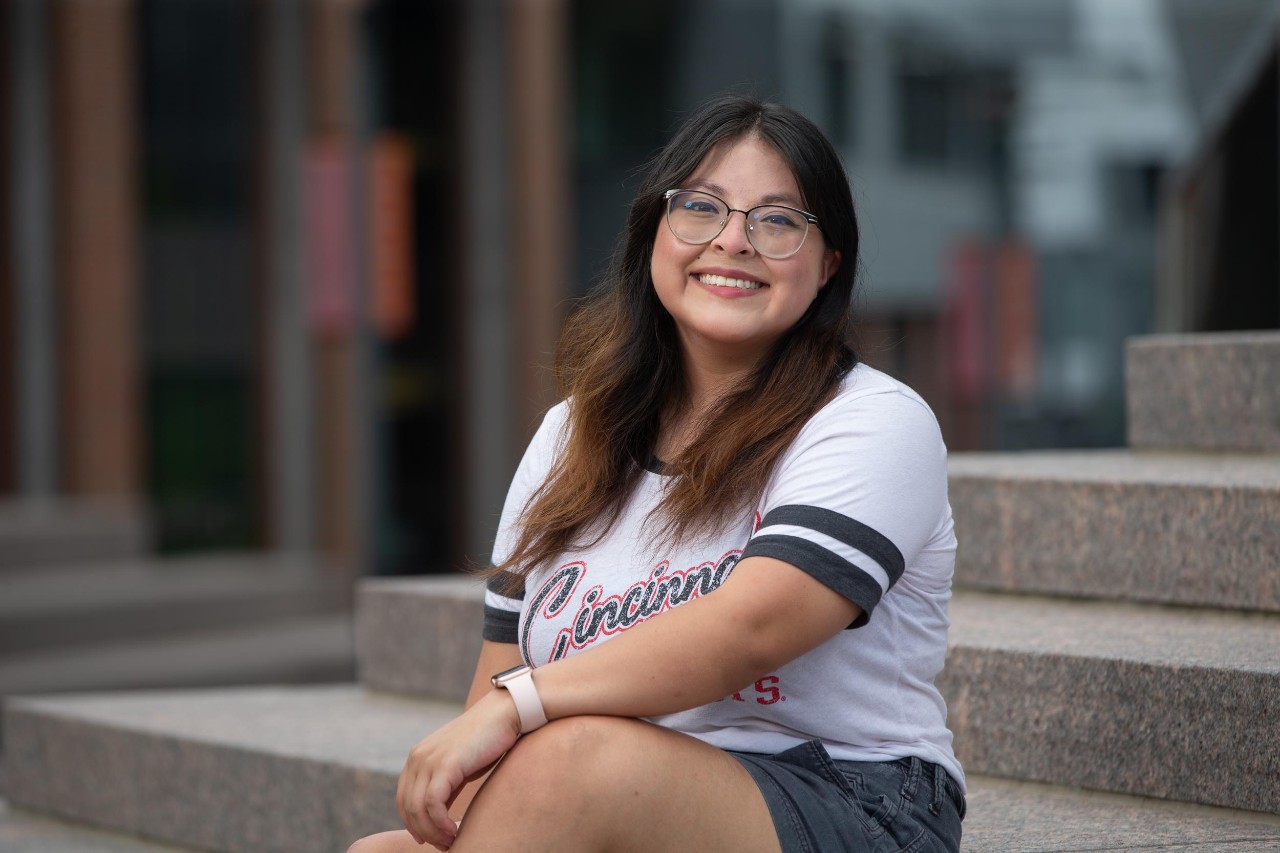 Yulia Martinez had her choice of colleges when she applied to UC more than five years ago. But she chose UC for its top-rated co-op program in which students spend part of the year in classes and part of the year working for employers in their chosen field.
Martinez earned a bachelor's degree in computer science in UC's College of Engineering and Applied Science.

But the Cincinnati native had another reason to stay close to home. She wanted to be close to her baby brother, Ian, who was just 2 when she enrolled.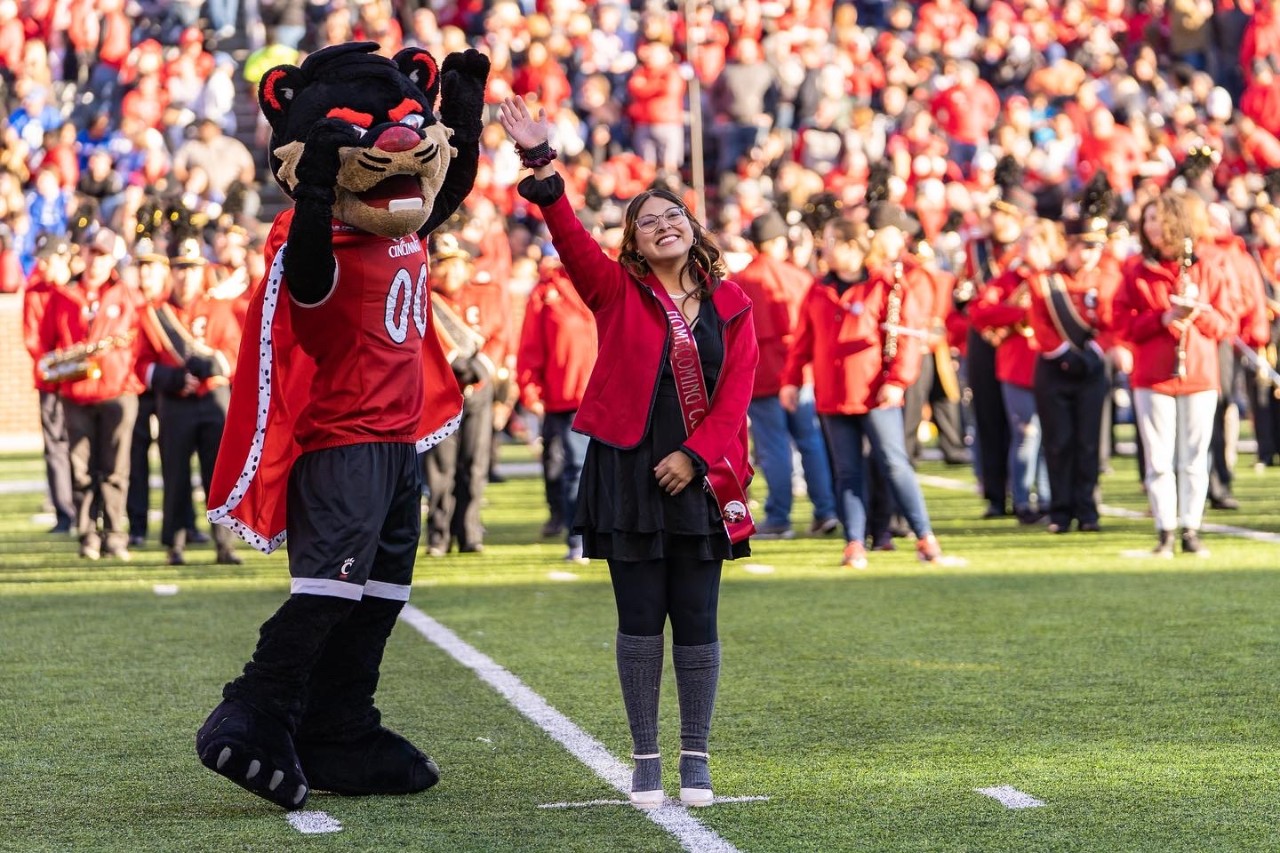 Martinez was able to spend a lot of time with her younger sister, Britani, and her baby brother, especially during the COVID-19 pandemic when UC switched to remote learning. Even now, she finds time to slip home between classes. She and her family just took her brother to see his first movie.
"We saw 'Super Mario.' If I had gone away to college, I would have missed so many milestones. I wanted to see him grow up," she said.
Martinez is equally involved in campus life. She joined student government where she served as a senator before her election as vice president of the student body. She performs in the UC Bearcat Marching Band and the Bearcats Wind Ensemble. And she was named UC's first Latina Homecoming Queen.
"I'm incredibly proud to be Mexican. I'm incredibly proud of my accomplishments at UC," she said.
Through co-op, Martinez got a chance to work for companies such as finance company FIS, Marathon Petroleum Corp. and the retail data-science company 84.51°. Now she is interviewing for engineering jobs in her hometown.
"I loved my time being a Bearcat," Martinez said. "My mom is more excited about commencement than I am, honestly. Even talking about graduation, she starts crying. Both of my parents are immigrants. To see her first child graduate from college is a little overwhelming. She's my No. 1 supporter."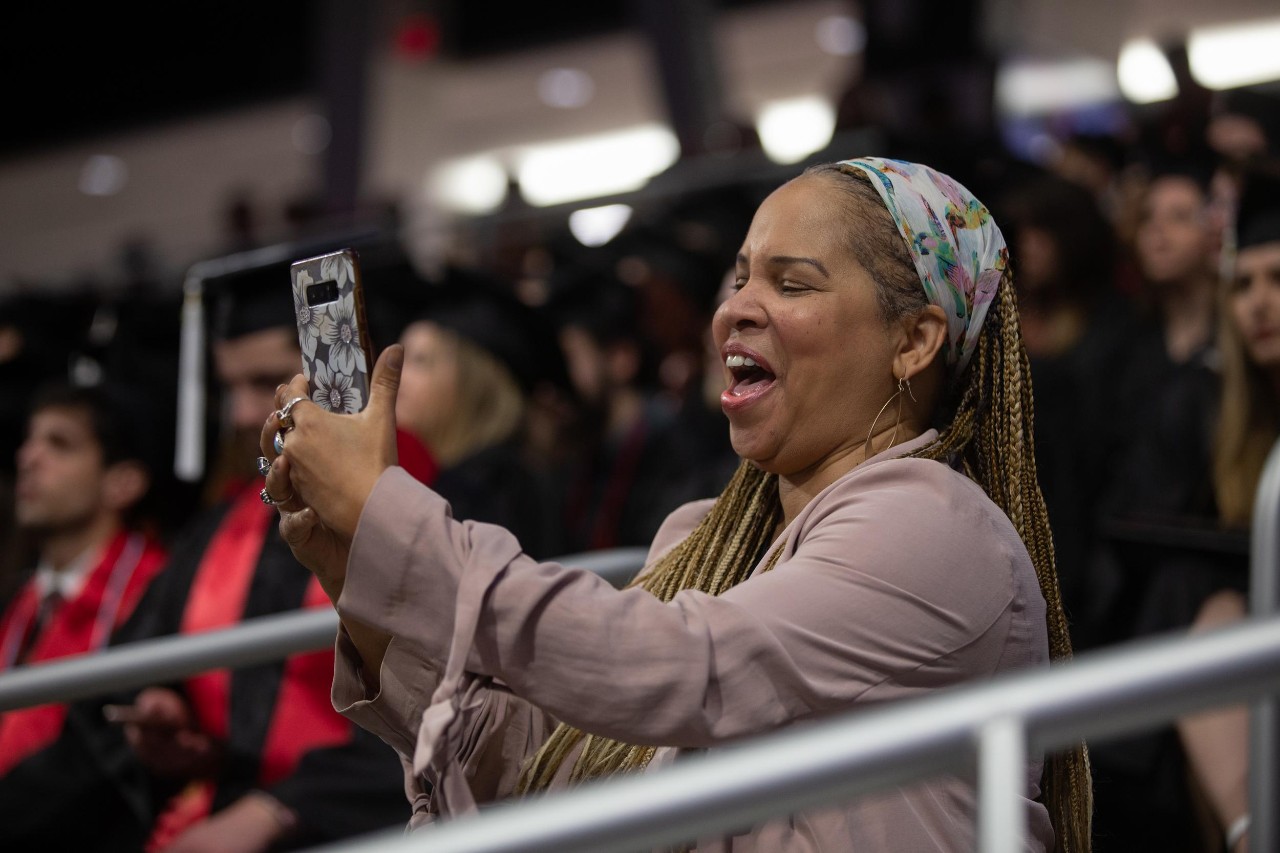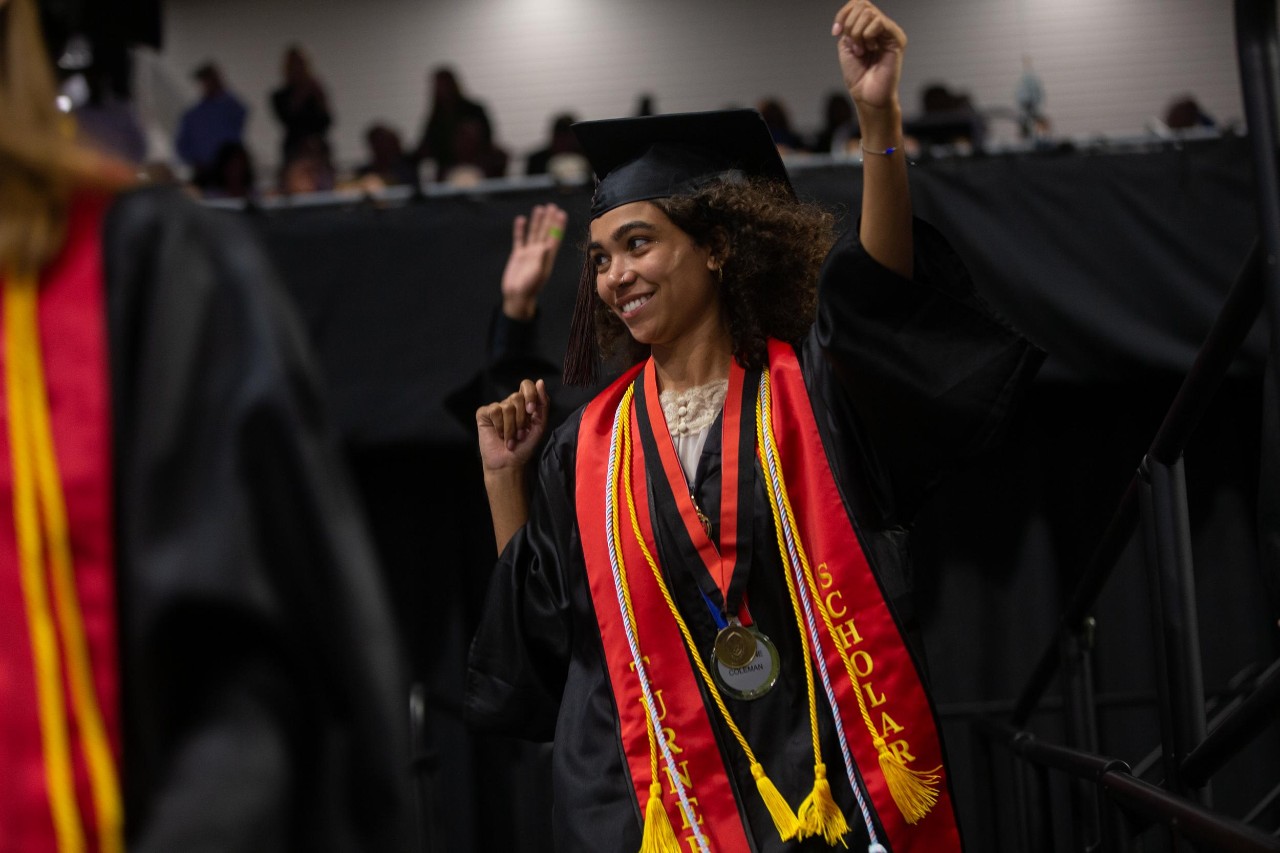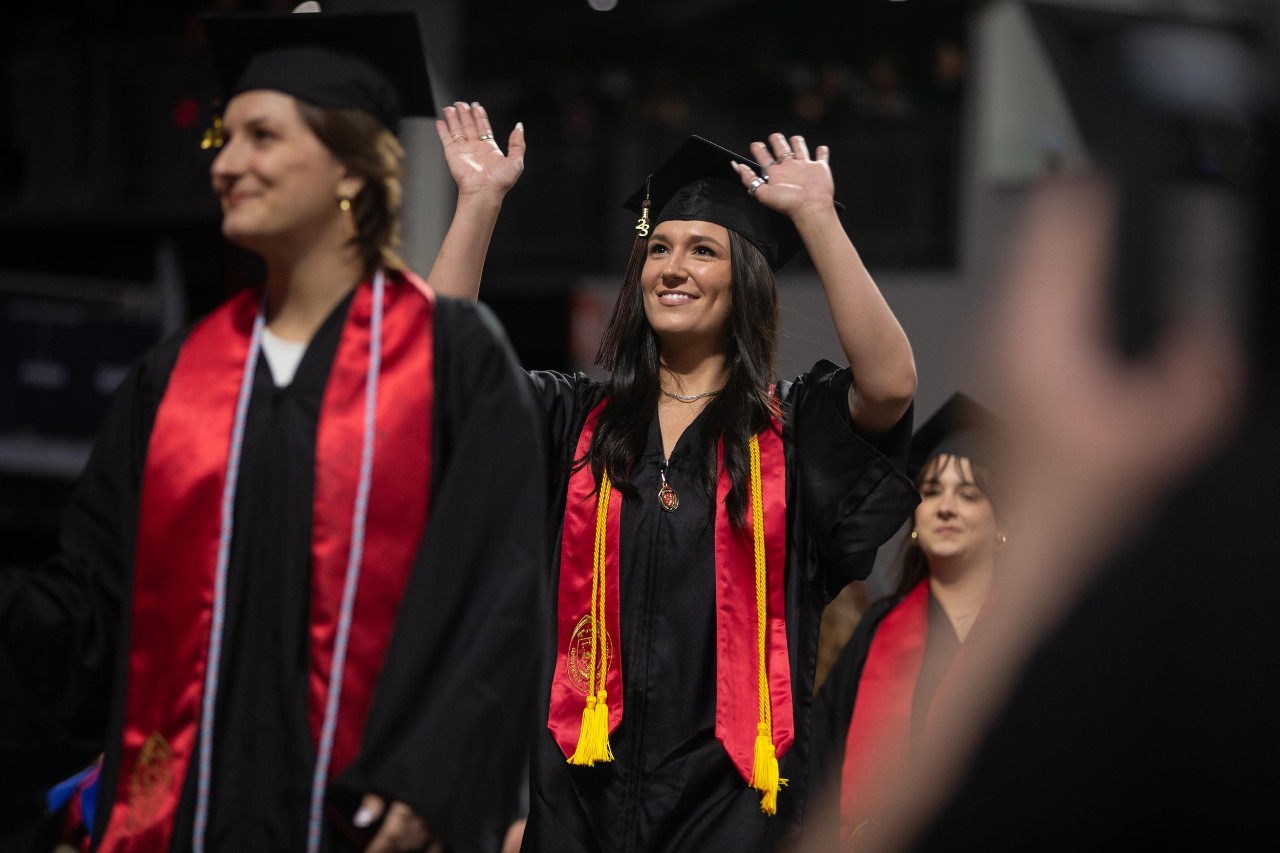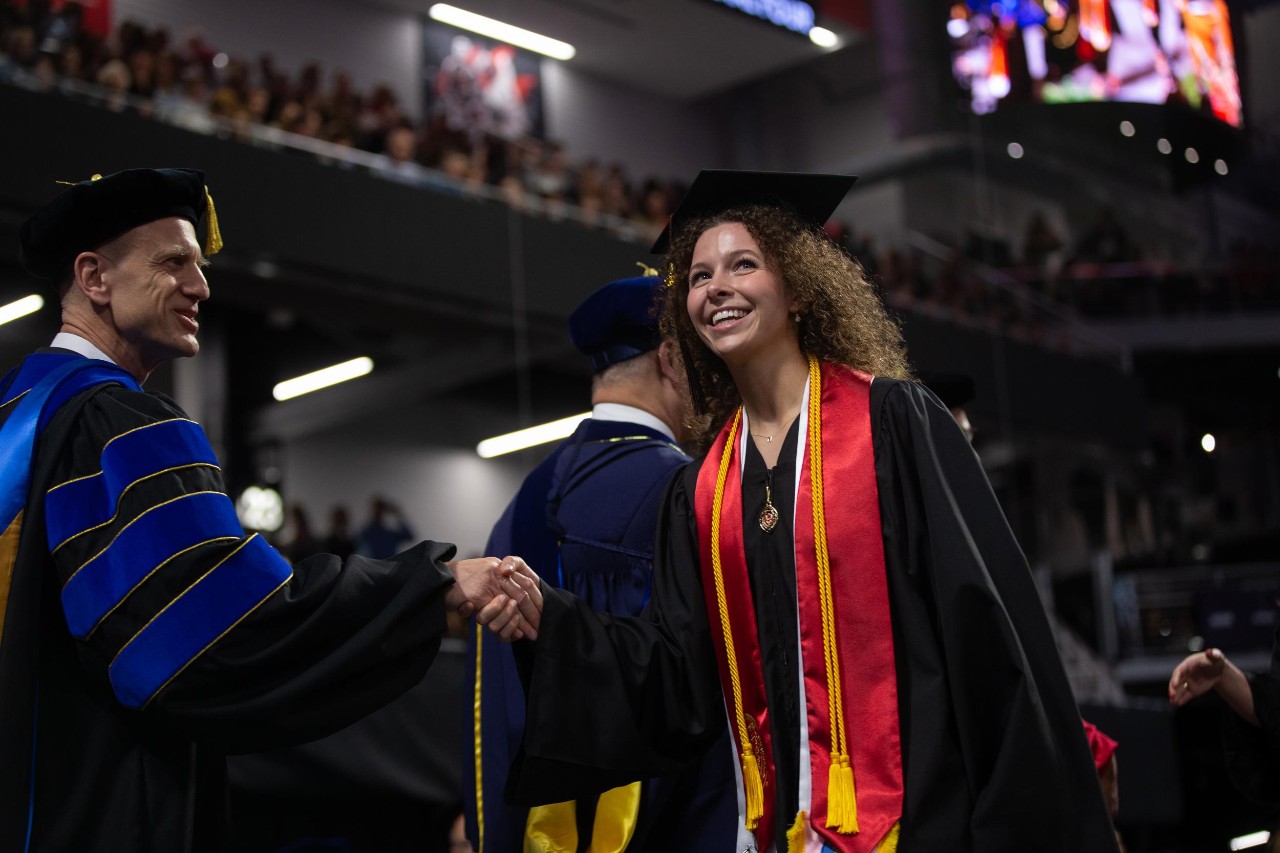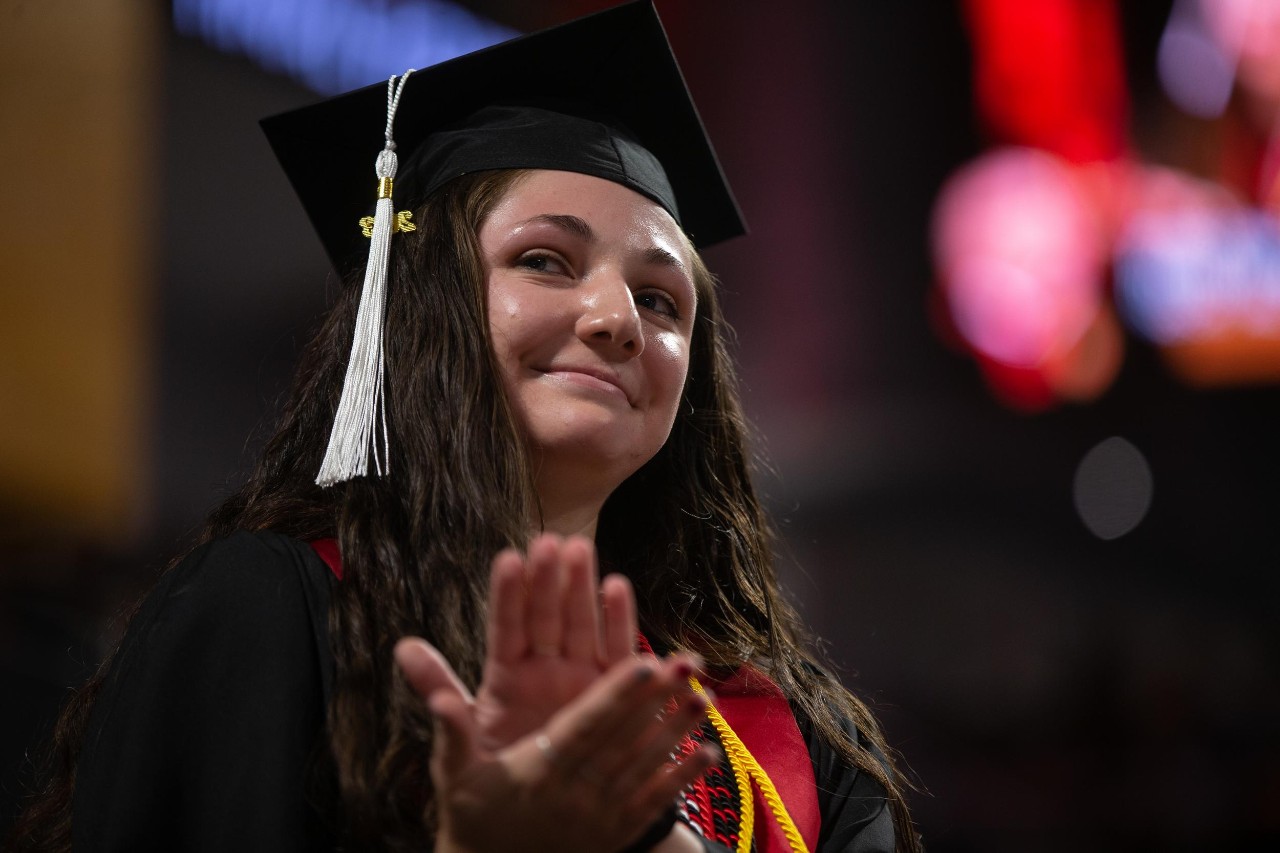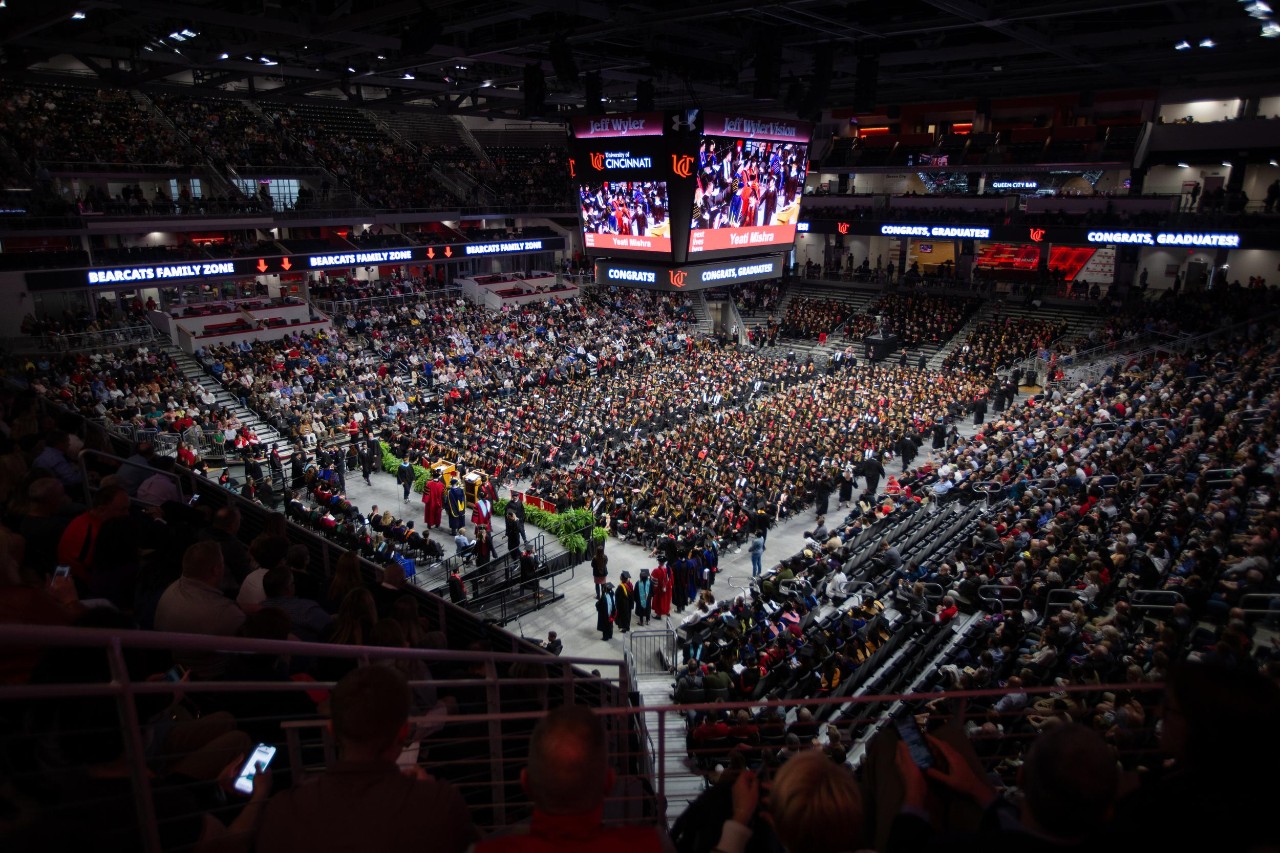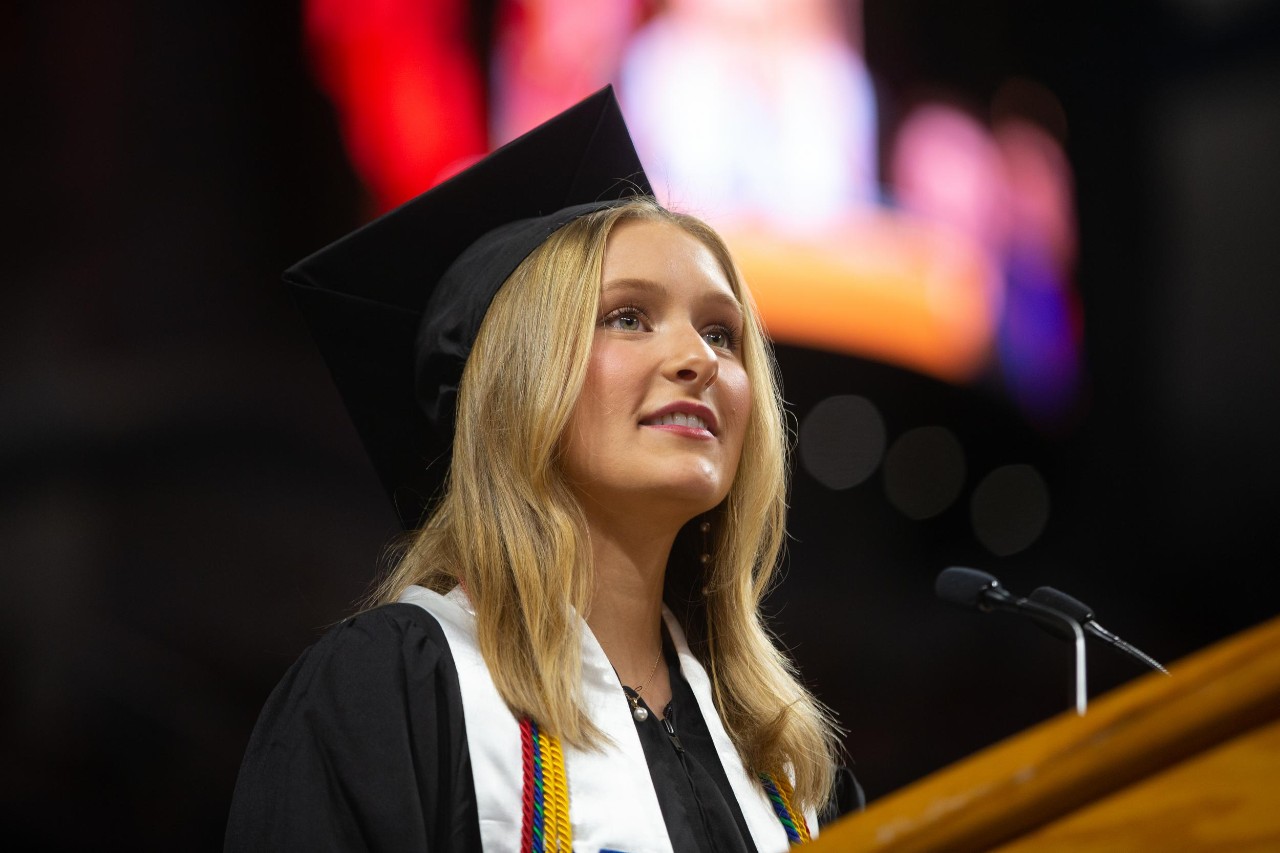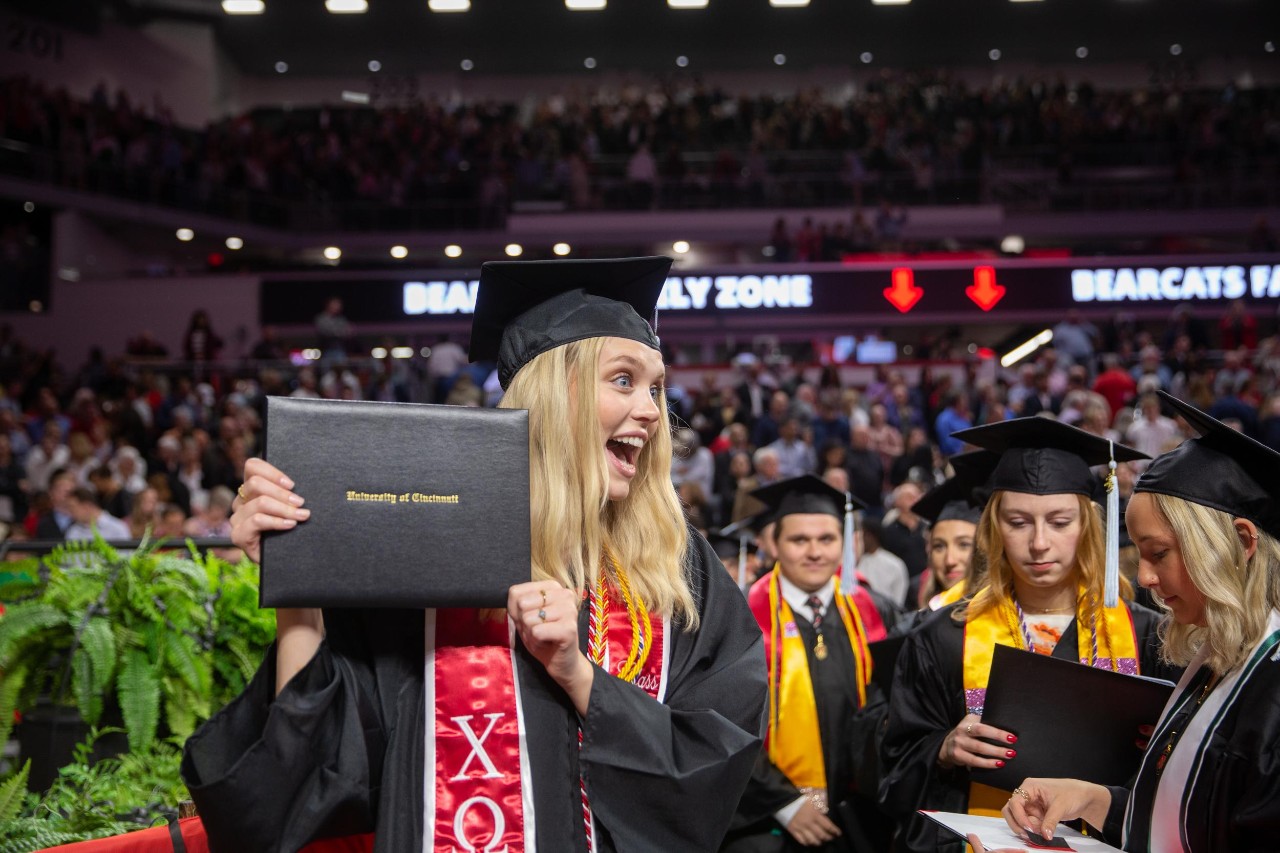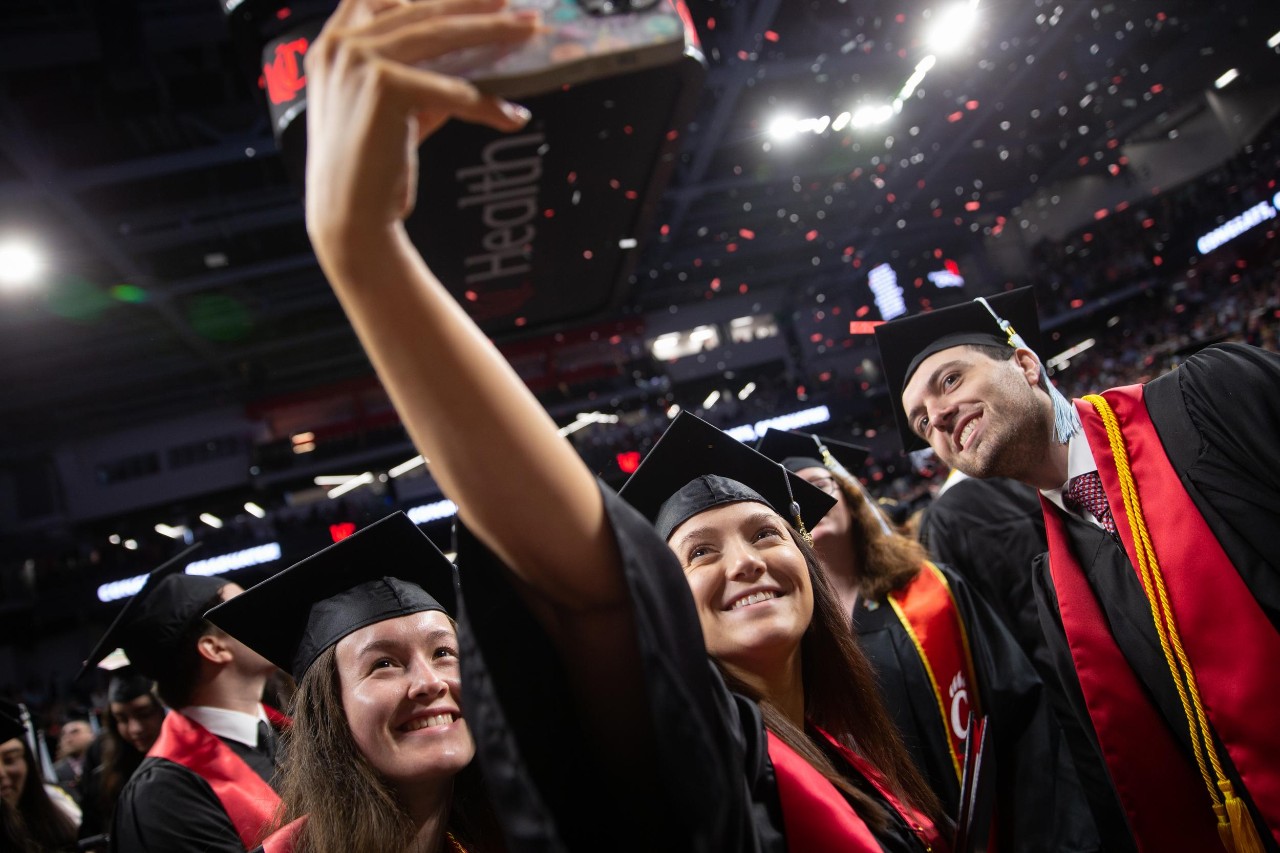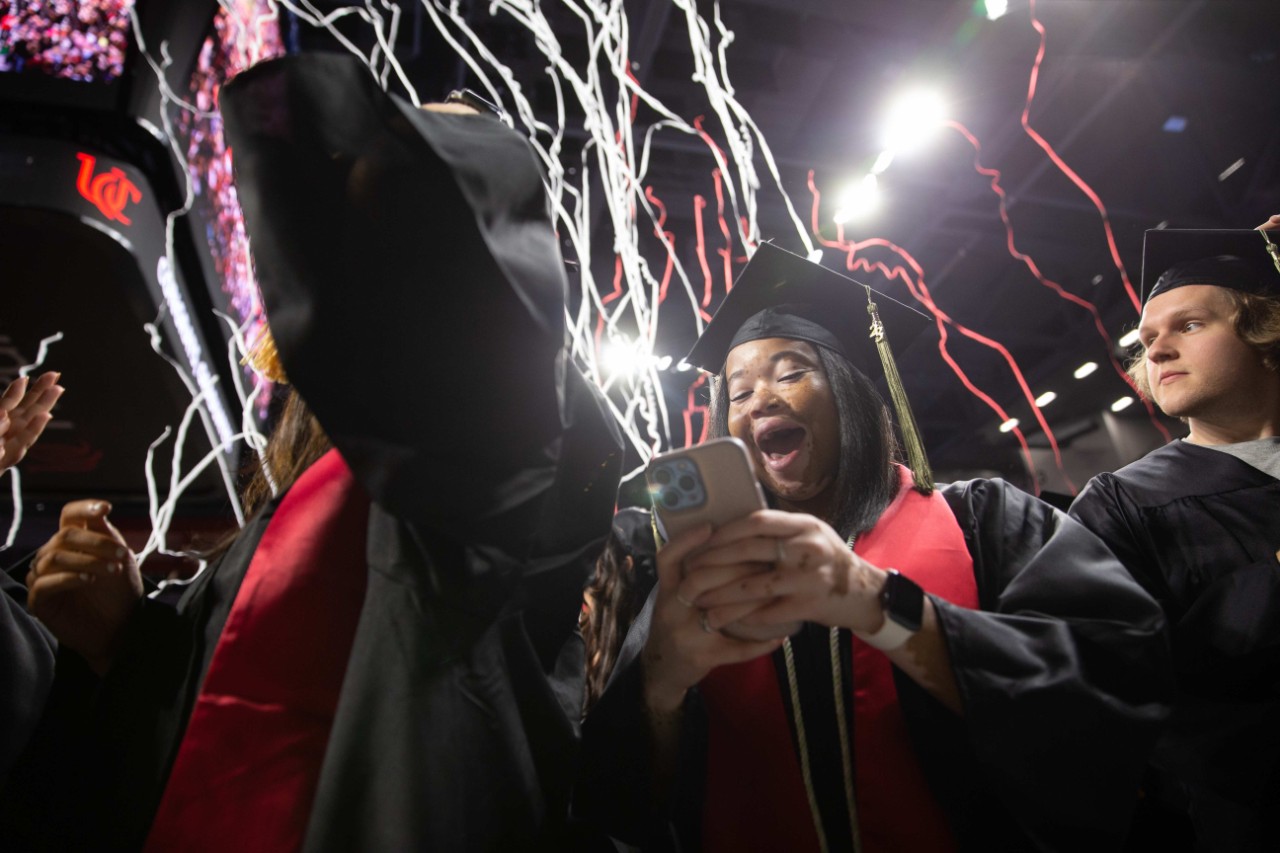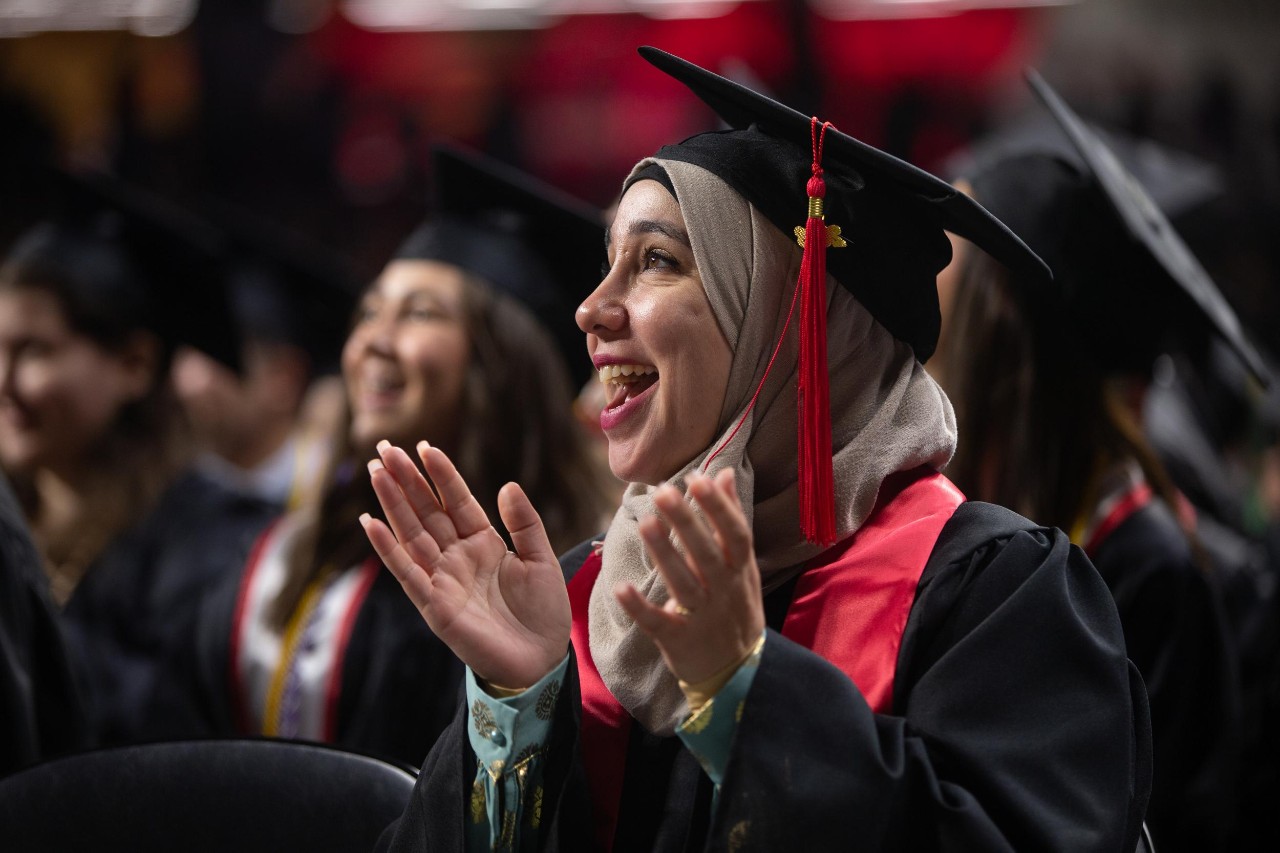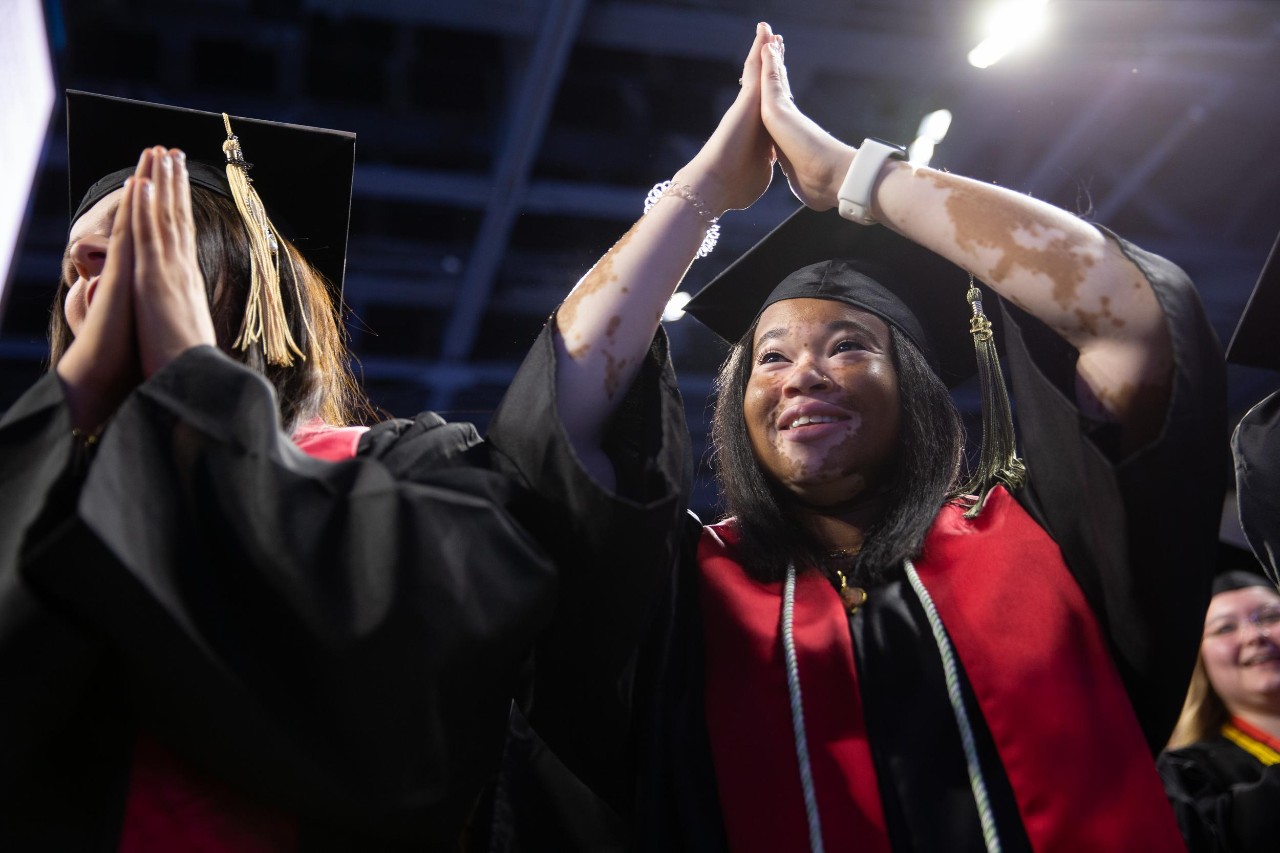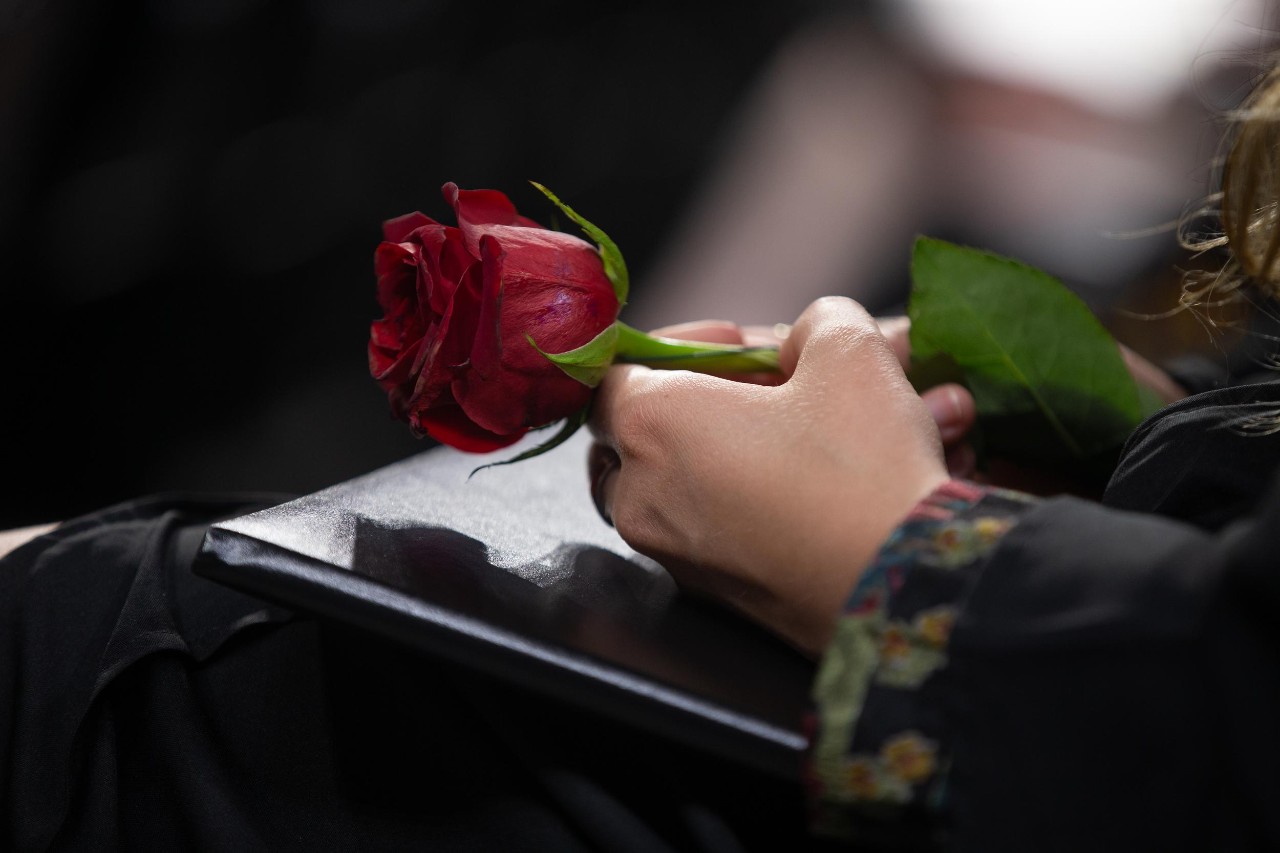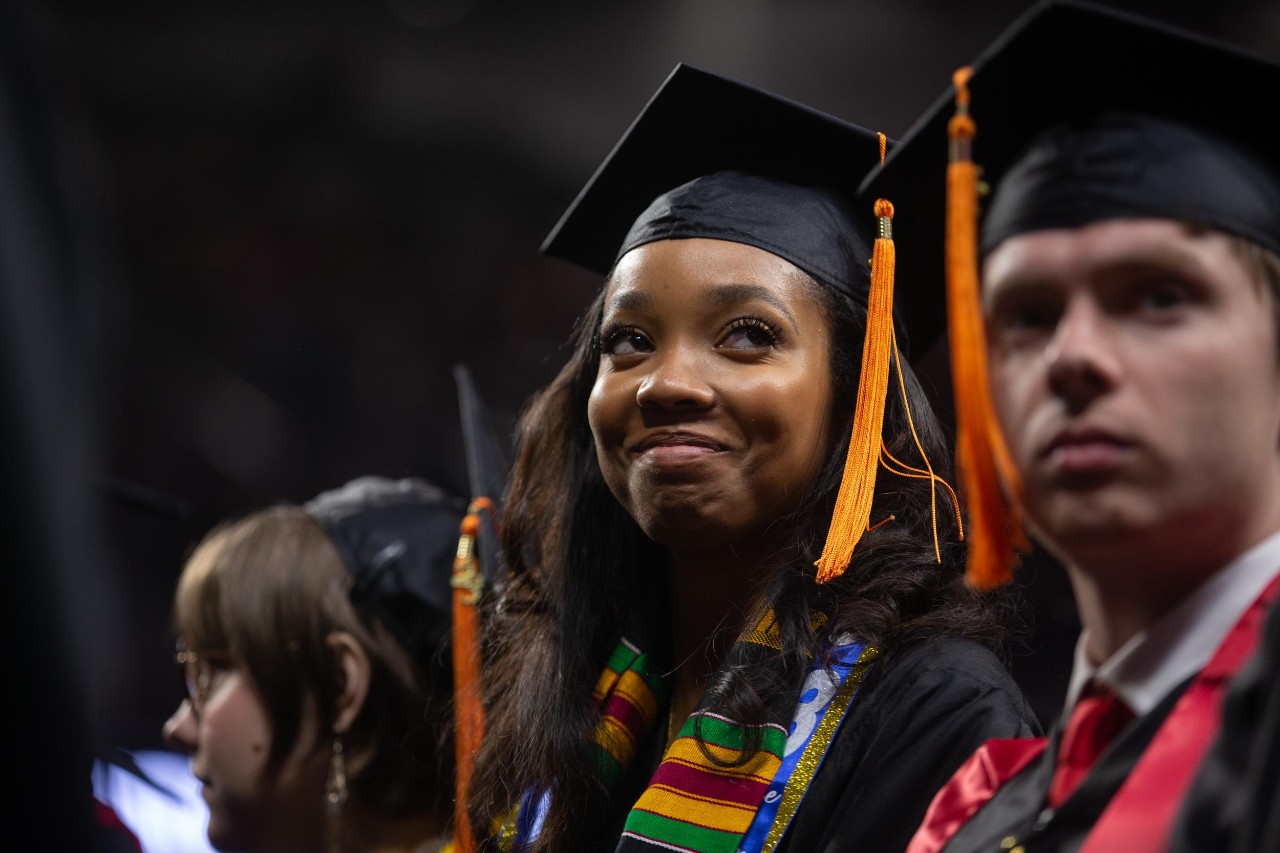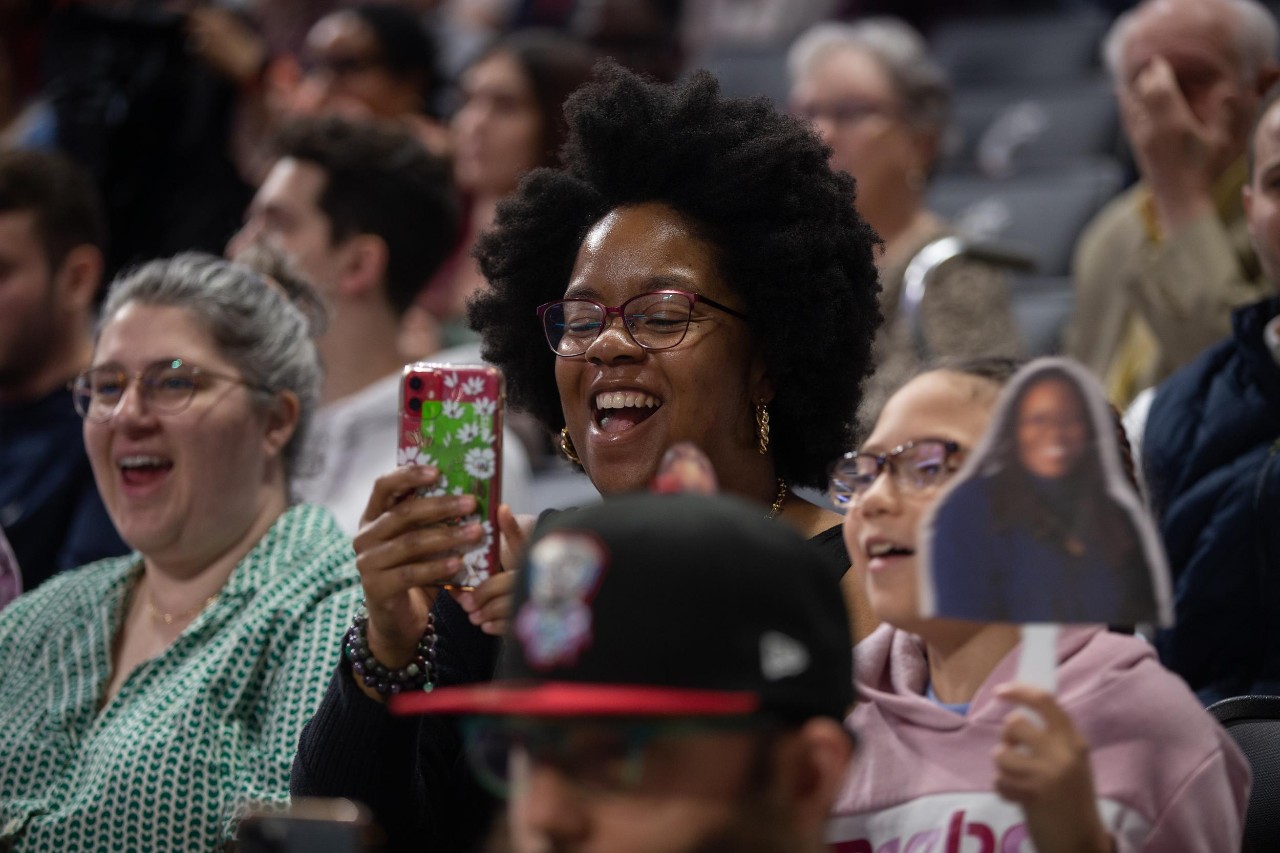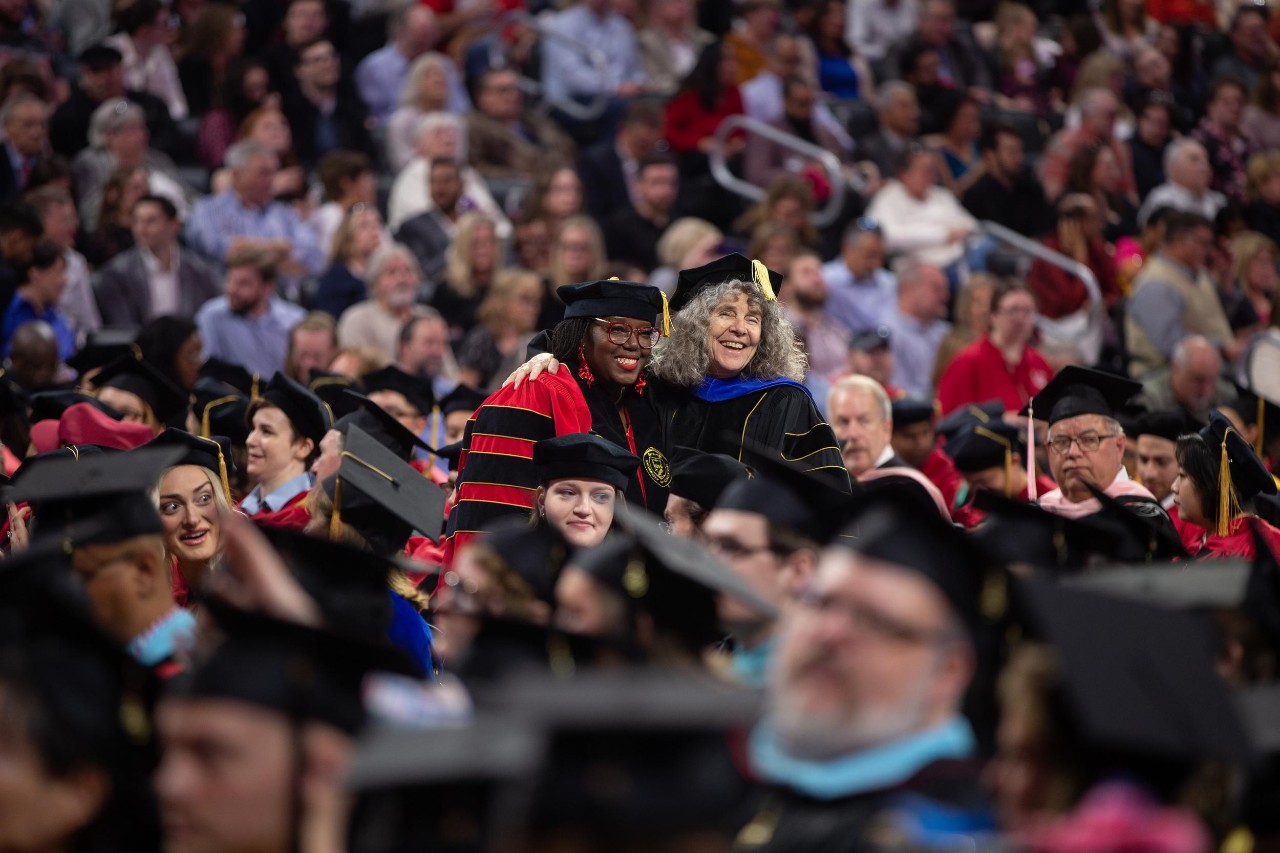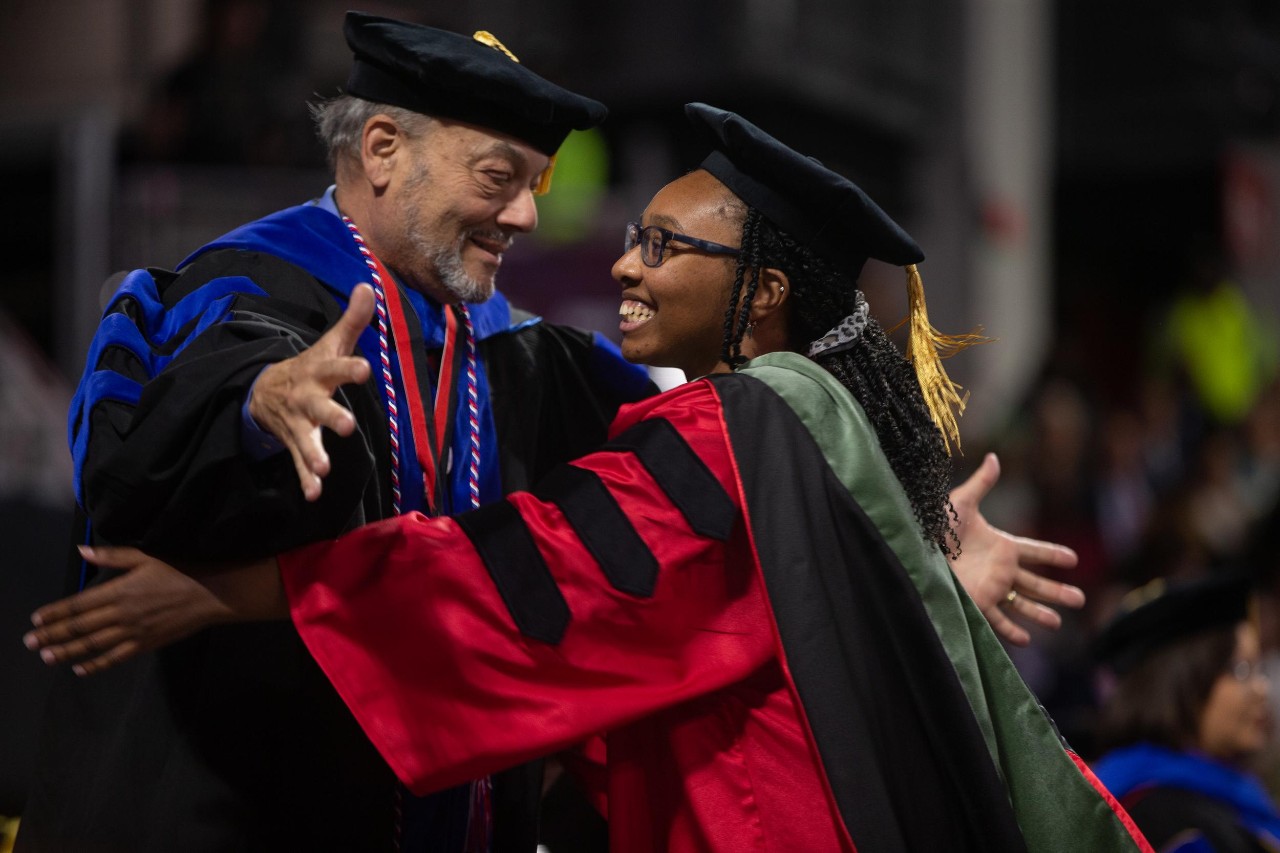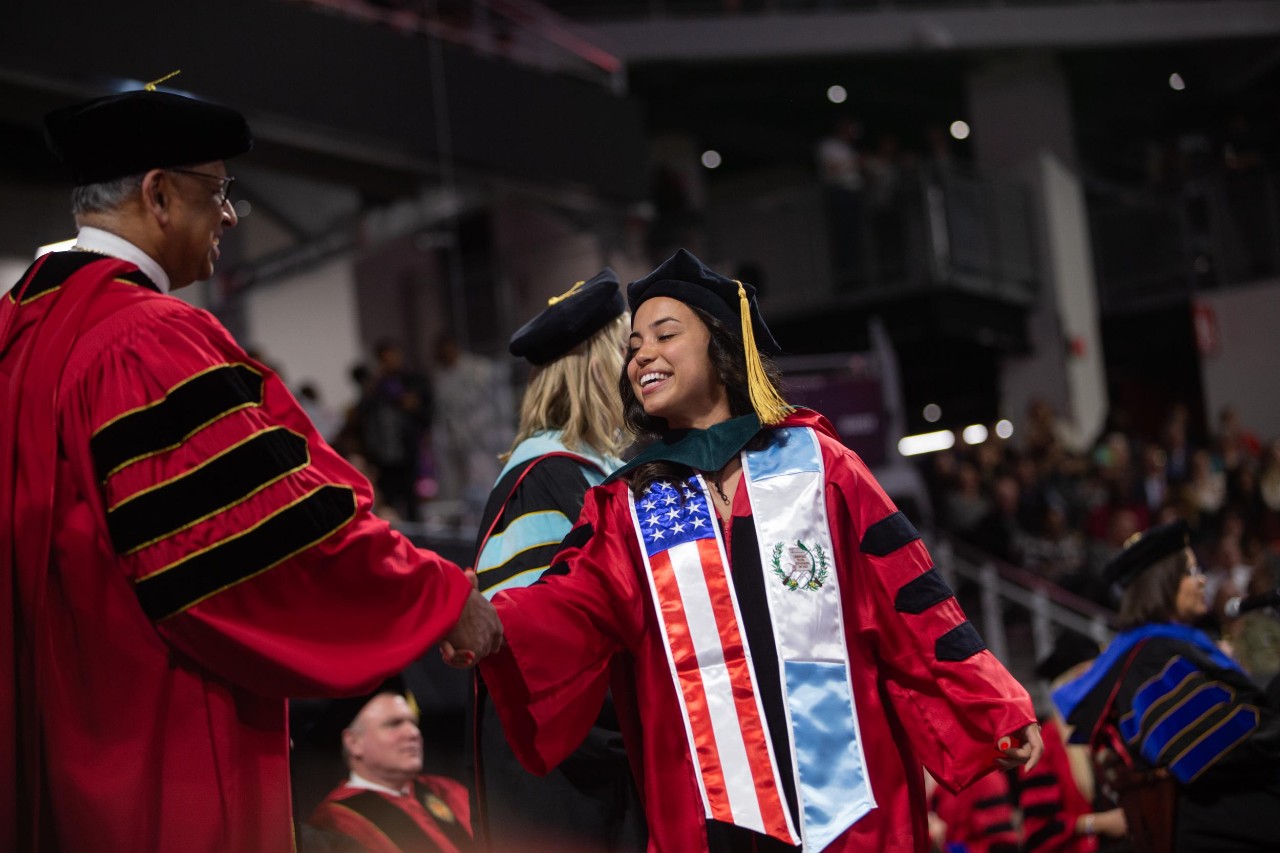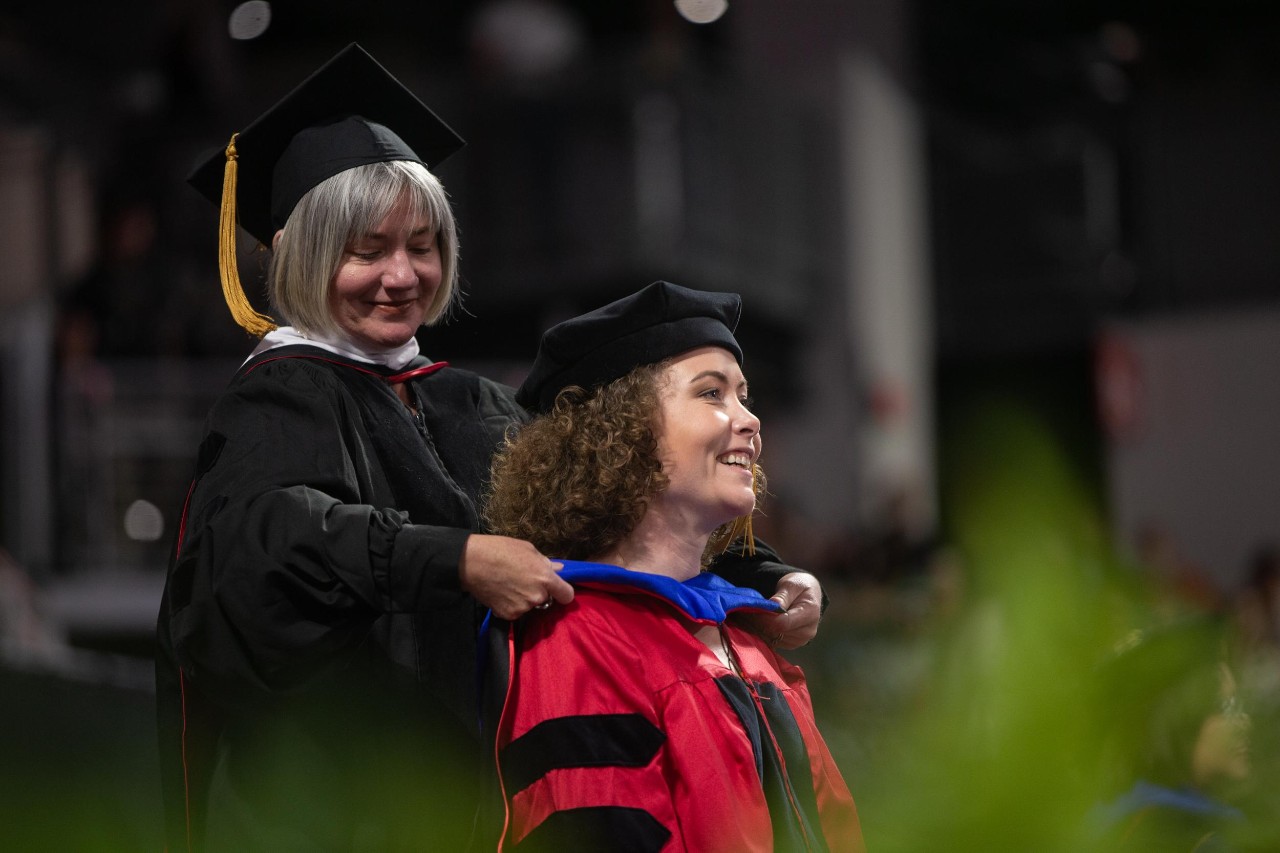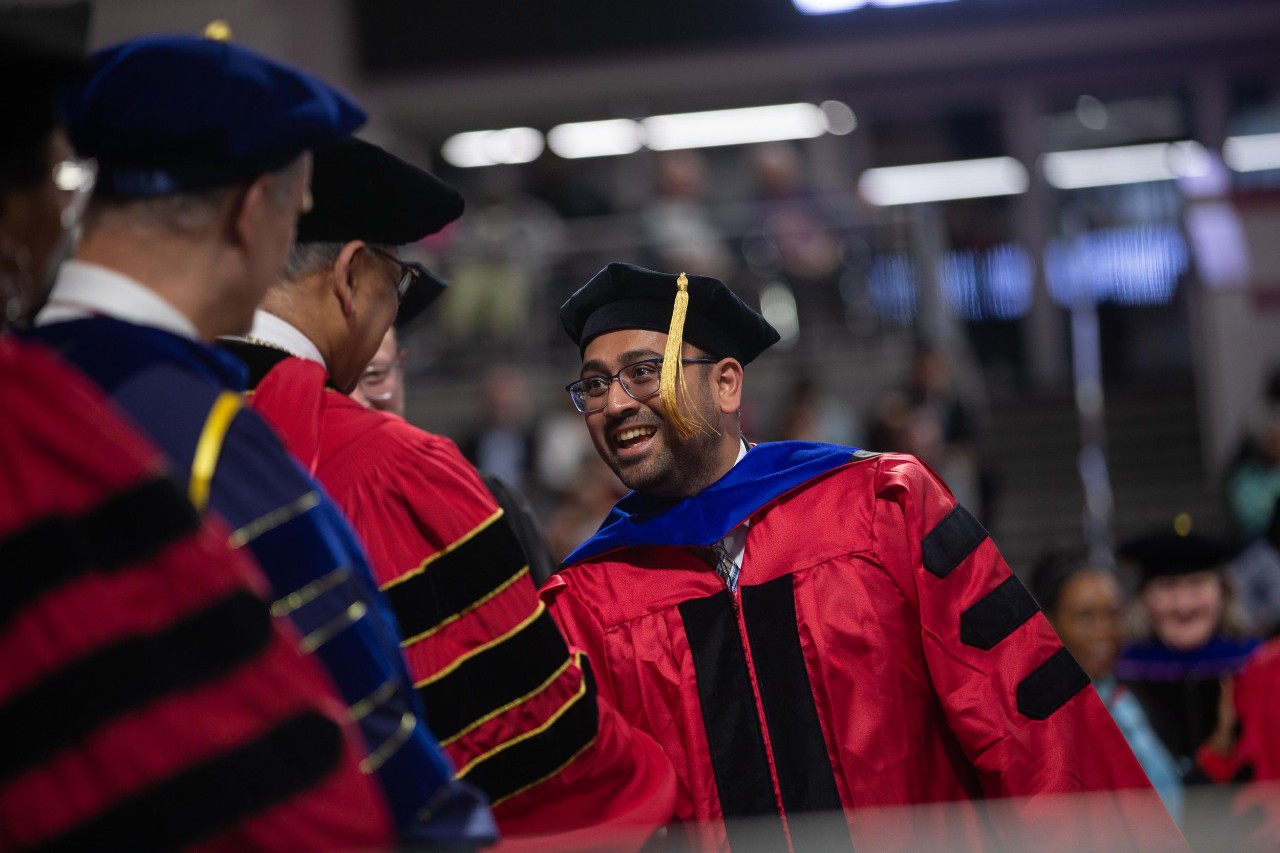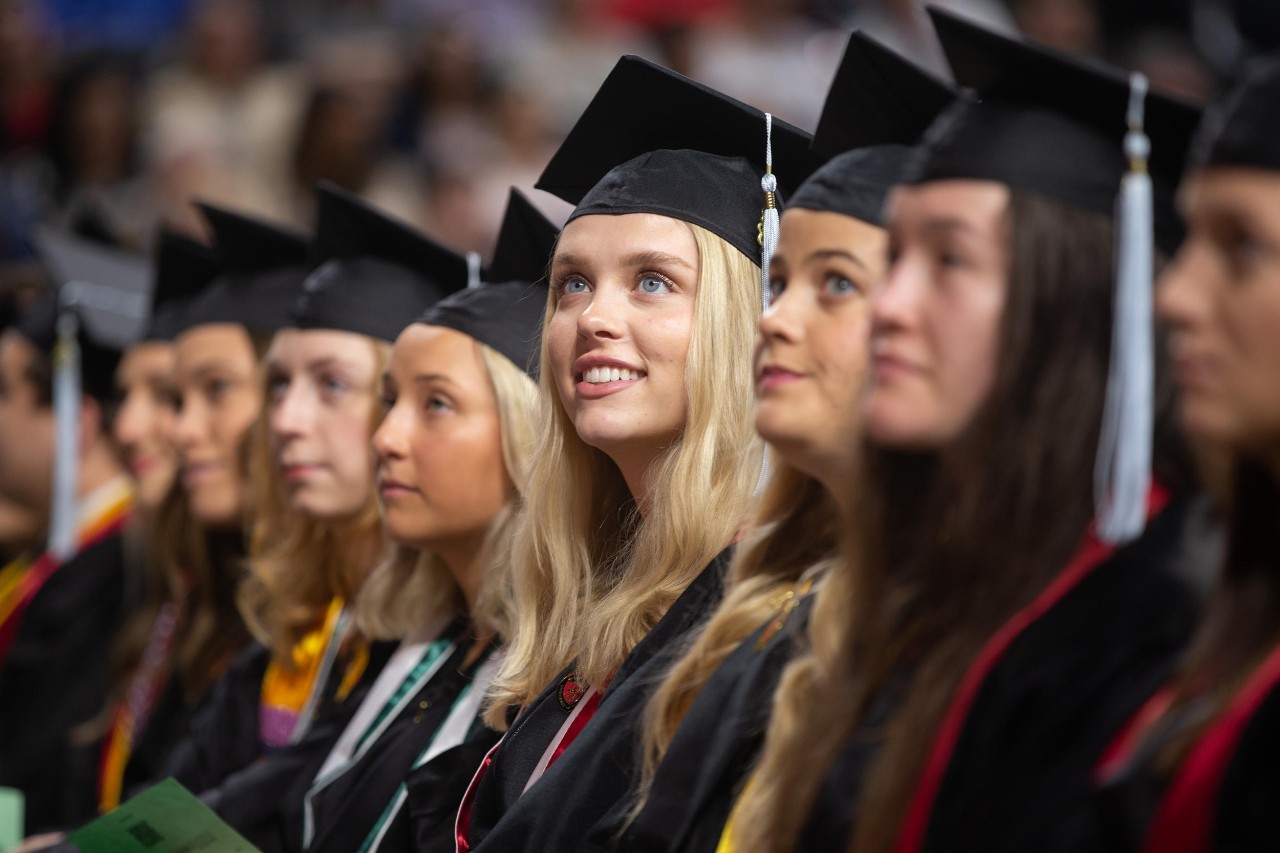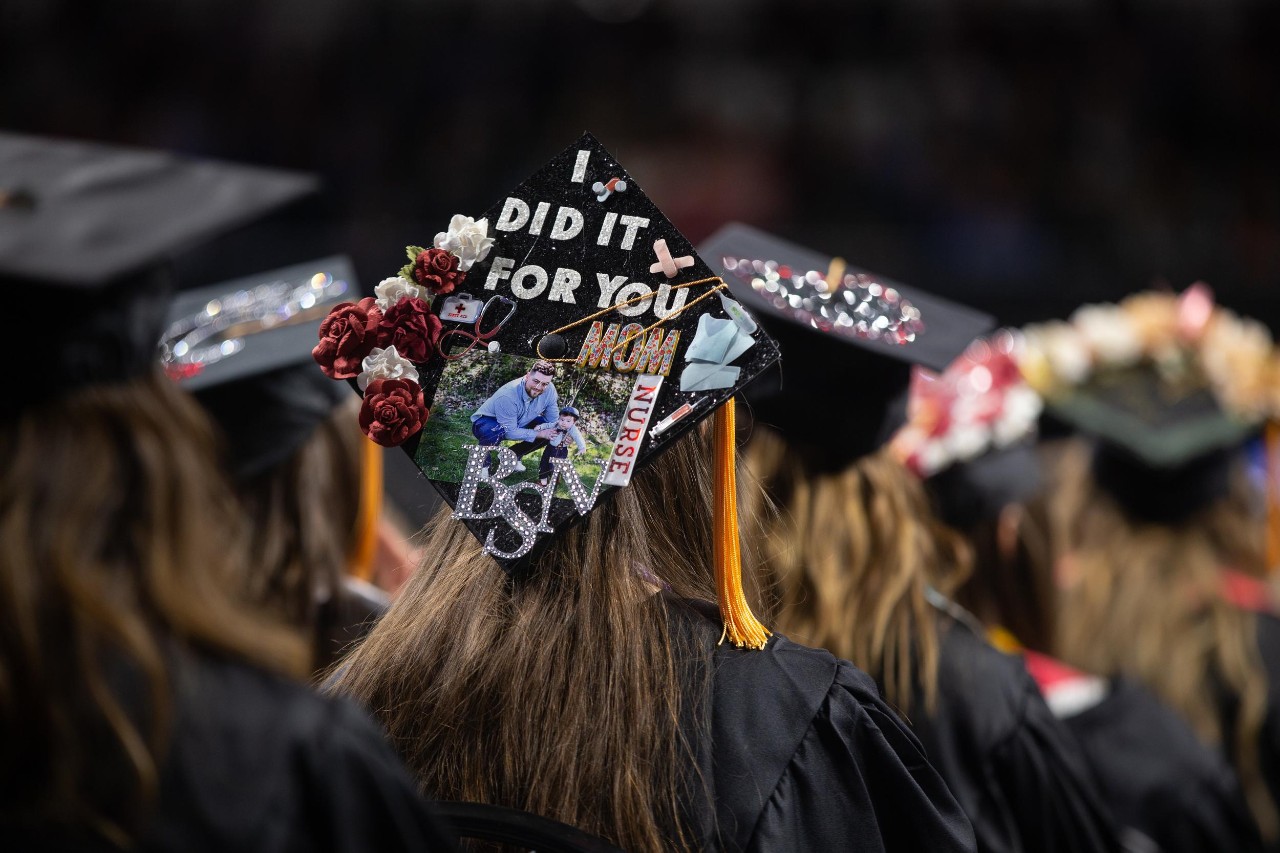 Become a Bearcat
Whether you're a first-generation student or from a family of Bearcats, UC is proud to support you at every step along your journey. We want to make sure you succeed — and feel right at home.
1
UC, CPS partner for first Marian Spencer Scholarship awards
November 23, 2021
The University of Cincinnati continues its dedicated partnership with Cincinnati Public Schools (CPS) and commitment to underrepresented students with the launch of the Marian Spencer Scholars Program for high-achieving CPS students.
2
UC announces new chief academic officer
June 16, 2021
UC President Neville G. Pinto informed the campus community today that Valerio Ferme, PhD, dean of UC's largest college, will begin as the university's chief academic officer effective Aug. 3.
3
President Pinto's 2021 year-in-review message
December 17, 2021
University of Cincinnati President Neville G. Pinto looks back on a historic year that brought students, faculty, staff and the community back together like never before.