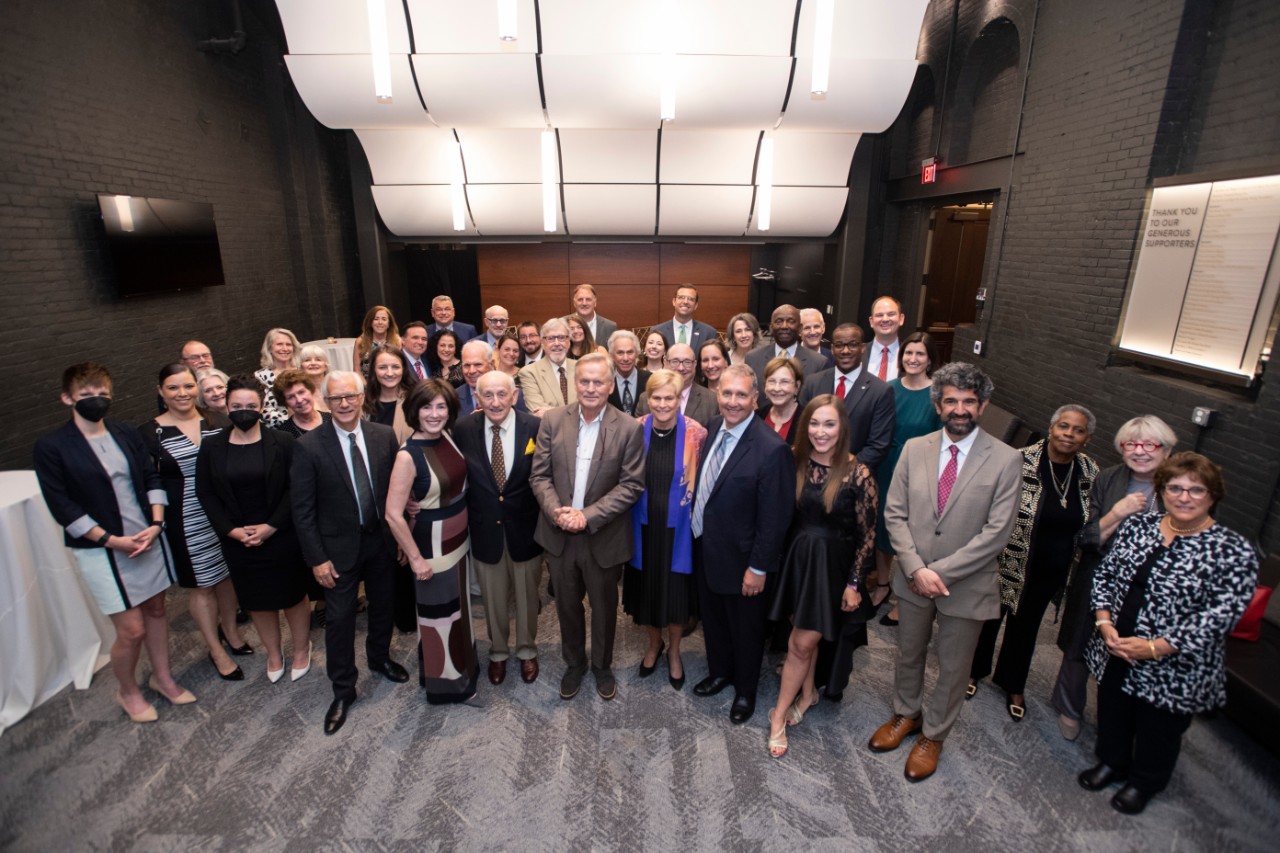 WKRC-TV: OIP celebrates 20th anniversary with John Grisham, exonerees and gala event
The Ohio Innocence Project at the University of Cincinnati College of Law celebrated its 20th anniversary with a gala event that featured world-renowned author John Grisham, a host of exonerees and an afterparty with the Exoneree Band on Thursday, May 18, 2023. With 800 attendees coming together to support the efforts of the OIP, the evening's events included the world launch of its newest video highlighting the origins of the organization and featuring many of the individuals who have been exonerated  over the last 20 years.
Additionally, the event raised over $500,000 for the Ohio Innocence Project thanks to our generous event sponsors and event attendees during the Fund the Mission moment led by Bob Herzog.   
OIP 20th Anniversary Video
WKRC-TV, Channel 12, ran a story featuring the OIP and the celebration. It included interviews with exonerees Marcus Sapp and Charles Jackson and co-founder and former Cincinnati mayor John Cranley. Spectrum News also published a story, including an interview with exoneree Raymond Towler.

Group photo at top and photos of the event by Joseph Fuqua. Video by Barry Rowen.

A few scenes from the event