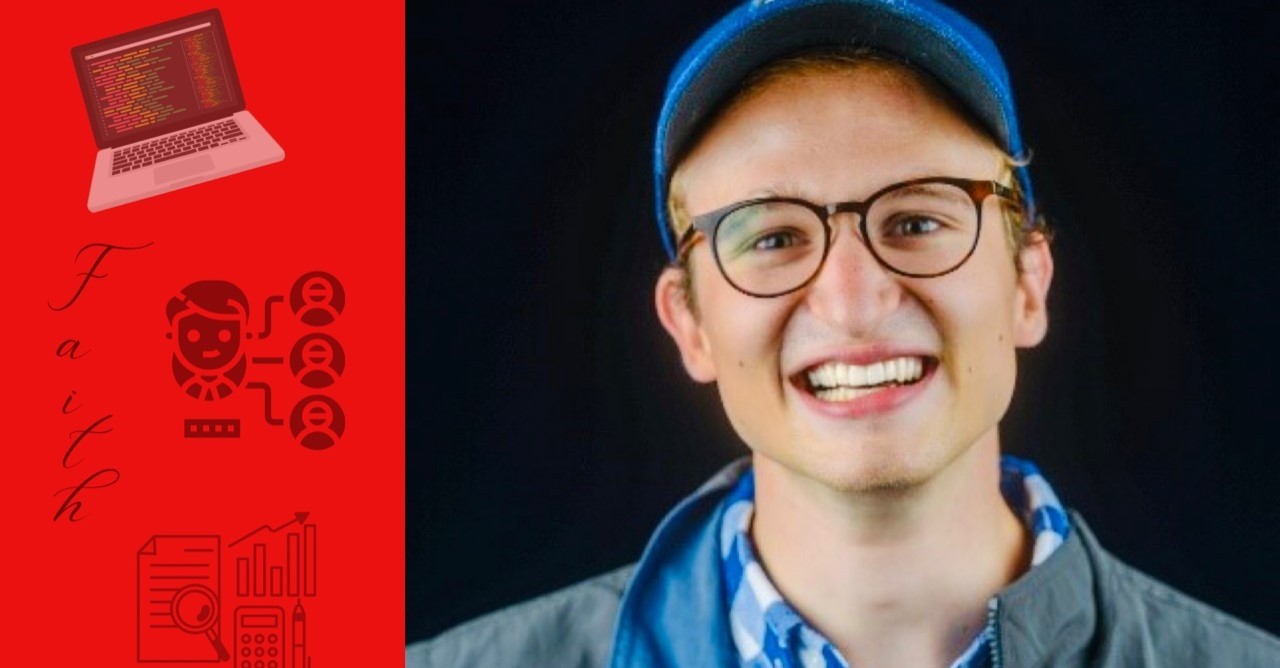 UC co-op student delves into digital complexities of operations management
1819 Innovation Hub provides experience in software development
Raised in the Queen City, Joel Engelhardt began college out of state but returned in 2022 to study in the University of Cincinnati's Carl H. Lindner College of Business.
At a Cincinnati Innovation District (CID) career fair, Engelhardt met Jesse Lawrence, director of partner success at the UC 1819 Innovation Hub. While serving as a co-op student this spring, Engelhardt had the chance to blend his skills in operations management, research and software development to create customized solutions for strategic partners.
During your co-op, what types of projects did you work on?
There were countless projects I had the opportunity to work on. For example, I was tasked with researching potential software solutions for the CID to enhance communication with partners.
Another project I was fortunate to play a role in was developing a software tracking system for events happening in the 1819 building. I worked closely with Harry LeMaster in IT to develop this custom streamlined software process to enhance overall efficiency. I especially enjoyed the end of the project, when I got to present a training for staff on how to utilize the software solution I developed!
What benefits or value have you derived from your participation in the UC co-op program?
The co-op elevated my ability to deliver results under tight deadlines. Furthermore, the software development project gave me hands-on training and exposure to the latest technological trends, which will be immensely useful in my future endeavors.
The most essential part of this experience was the sense of purpose that came with contributing to a department that is making a difference in the lives of others.   

In what ways did the 1819 co-op experience hold value for your major or career aspirations?
The experience was nothing short of transformative. I want to delve further into software development, and this co-op gave me experience in versioning and software project management and tracking. I learned the importance of effective communication, tailoring my approach to fit various stakeholders' diverse needs and personalities, and clearly communicating deadlines to avoid confusion. The opportunity to work with a diverse array of individuals from different backgrounds and perspectives has helped me become a more empathetic and effective team player. 
You have mentioned the importance of your faith in your college experience. Please share more about that.

I have been so grateful to get to reconnect with the community at Crossroads Uptown Church this semester. There have been new people, new weekly groups, new events, etc. This has been a foundational gift for me this semester.
There have been numerous times that I've experienced a "God-sequence" rather than a coincidence. That includes meeting Jesse Lawrence at the CID job fair last fall. I have seen how I have been guided into experiences like my co-op with the CID. 
Could you recount a funny moment or share an interesting fact from your time at UC?
Haha, yes. One of my most memorable experiences involved dressing up as my professor, Chauncey Joyce, for Halloween and pretending to teach his class as he walked in. The look on his face was priceless, and it was a hilarious way to inject some fun into an otherwise ordinary day.
What is an interesting fact about your time here?
I am also a member of the UC swim and diving club. I fondly remember competing at a swim meet at the University of Tennessee. Driving to the meet was an adventure, and I feel grateful for the opportunity to have had such a fun and fulfilling experience.
Featured image at top: Joel Engelhardt. Photo provided
Become a Bearcat
Whether you're a first-generation student or from a family of Bearcats, UC is proud to support you at every step along your journey. We want to make sure you succeed — and feel right at home.
1
UC student says 'game on' in Bioré challenge
February 21, 2023
University of Cincinnati student Yale Miller applied his acquired knowledge to tackle a real-world challenge for global brand Bioré, a facial care brand in the Kao USA portfolio. A computer science major, Miller is working toward his Bachelor of Science degree in 2026.
3
UC Makerspace's 'hands-on' approach for occupational therapy students
March 28, 2023
Innovation in action occurs regularly inside the University of Cincinnati's Ground Floor Makerspace. Designing or adapting devices for individuals with unique needs is an essential skill for students to develop as they pursue their master's degrees in occupational therapy through the UC College of Allied Health Sciences.