UC Cosmetic Science launches new program
New hygienic manufacturing graduate certificate will help meet industry needs
As the cosmetics industry continues to shift to more natural ingredients, some natural preservatives have been found to not be strong enough to withstand the conditions of large-scale manufacturing processes compared to chemical counterparts. One University of Cincinnati program is addressing the issue.
"The manufacturing process is optimized to work with the current system, and as a result, when they are trying to make products with these new materials, we are ending up with an increased number of cases of microbiological contamination in the plants," said K.P. Ananth, PhD. 
When this contamination occurs, it leads to waste both in having to discard tainted products and in time plants are shut down in order to thoroughly clean and remove contaminants. 
Ananth, professor and director of the University of Cincinnati's Cosmetic Science program at the James L. Winkle College of Pharmacy, said preventing contamination through hygienic manufacturing with natural products is an interesting problem, as it intersects between issues of microbiology, product formulation and plant engineering and management. 
Deepika Raina, head of microbiology and manufacturing hygiene at L'Oréal, the world's largest cosmetics company, noted both research and development and manufacturing teams share equal responsibility to keep products microbiologically safe and free of contamination.
"Experts in each of these areas don't necessarily talk in the same science, and as a result, one of the key things the industry identified is the lack of trained personnel in this particular area," Ananth said. 
The Personal Care Products Council (PCPC), an umbrella organization made up of the leading players in the cosmetics industry, identified this industry problem and turned to UC's Cosmetic Science program to help find a solution. In partnership with the PCPC, UC will launch a graduate certificate in hygienic manufacturing of cosmetic products beginning this fall.
"We are quite excited about it and we are happy to work with the industry to address the key concerns that they have, and also it'll be a big plus for the consumers because we want to make sure the product they're getting is microbiologically safe and clean," Ananth said. "We decided that it's an opportunity for us to build on our existing program and at the same time provide a solution to an unmet need in the industry," Ananth said.
"The PCPC Manufacturing Hygiene Task Force began looking for a university partner to create the kind of broad-based education and qualification which would provide access to the knowledge needed to successfully address these challenges in the future," said Geoff Waby, a task force co-chair and regulatory affairs and vigilance officer for Obelis Group, a leading specialist in European regulatory, directive and compliance strategy. "We are pleased to link up with the James L. Winkle School of Pharmacy and their cosmetics program, which is celebrating its 50-year anniversary."
The Cosmetic Science program already has a focus on formulation science, material science, safety, efficacy testing and scaling-up products, but there was a gap in plant engineering instruction, Ananth said. 
"If someone gets this certificate, they'll be able to look at the problems very differently and maybe address those issues before there's problems in the plant and manufacturing," Ananth said. "The whole idea is to overall increase the awareness of hygiene in the plant, based on an understanding of the formulations and ingredients and all of those other aspects."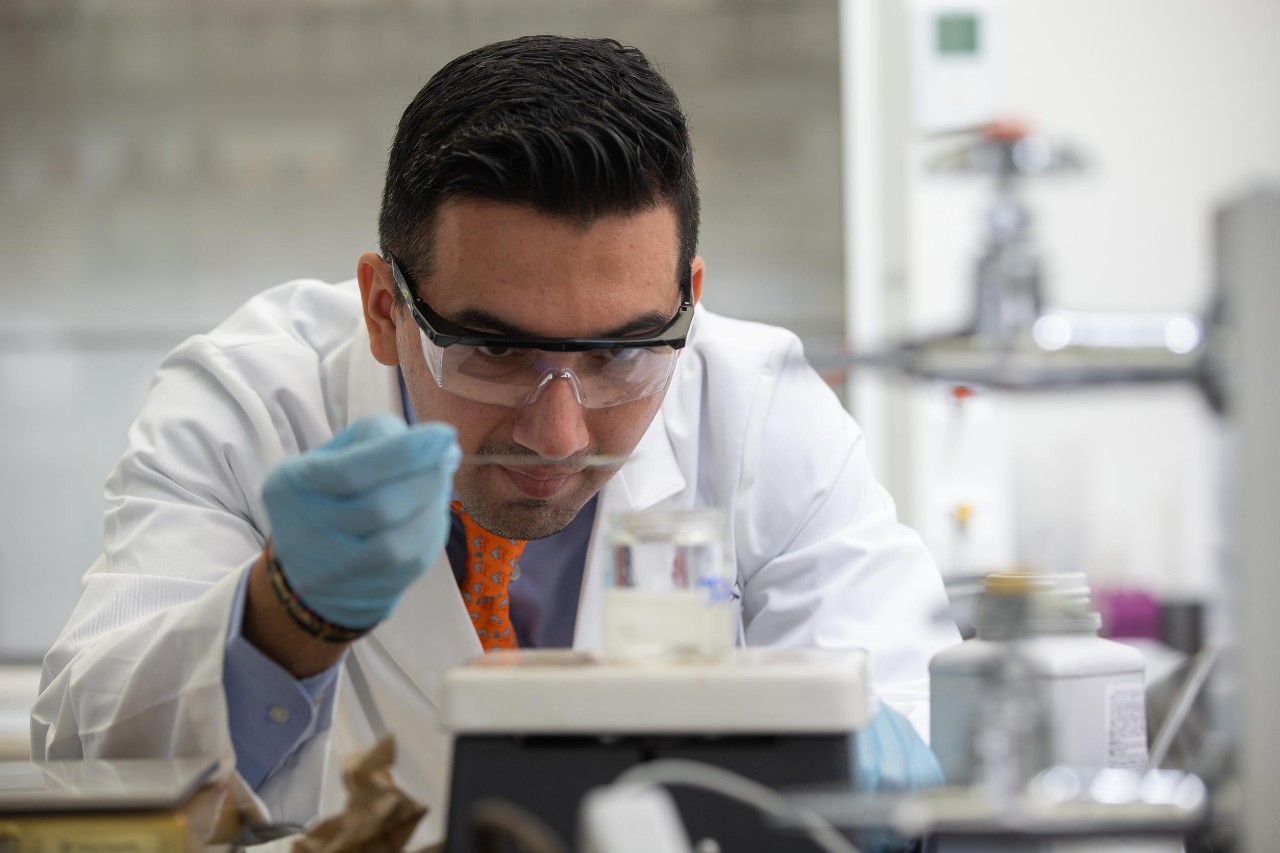 Two new courses focused on microbiology, product/package design, quality assurance, facilities, utilities and plant engineering will be added to existing courses to create the 13-credit graduate certificate. The program has hired experts in the field including L'Oréal's Raina and Obelis Group's Waby to serve as adjunct faculty to teach the new courses.
"This program aims to cultivate knowledge and comprehension regarding potential microbiological risks that emerge at various stages of a product's life cycle and provide practical strategies to mitigate such risks," said Raina, who will serve as course coordinator for the certificate program. "The aim is to reduce supply chain disruptions caused by rejections of contaminated finished goods and to protect both our consumers and our brands from market recalls or adverse events. Our consumers trust us, and it is our responsibility to prove ourselves to be deserving of their trust."
Ananth said there will be an opportunity for internships or co-ops at various PCPC companies through the program. Waby said he expects the program to appeal to a wide range of students, including new graduates just starting their careers, employees already working in the industry, entrepreneurs and engineering students looking for a practical application to their work.
As with the current graduate certificate offerings, all classes will be completely online and asynchronous, making it possible for more students to participate the way their schedule allows. Students can also opt to continue their education by transferring their earned credits toward a master's degree.
"It's a clear case of a strong collaboration between academia and industry to address the issue that could become more significant in the coming years, because the trend is moving to natural ingredients and it's not going to stop," Ananth said. 
Become a Bearcat
Whether you're a first-generation student or from a family of Bearcats, UC is proud to support you at every step along your journey. We want to make sure you succeed — and feel right at home. Apply today.
Featured photo at top of students working in cosmetic science lab. Photo/Andrew Higley/UC Marketing + Brand.
1
UC Cosmetic Science launches new program
May 3, 2023
The University of Cincinnati's Cosmetic Science program will launch a graduate certificate in hygienic manufacturing of cosmetic products beginning this fall.
2
Classes begin for increasingly diverse student body at UC
August 23, 2021
The first day of classes for the fall semester at the University of Cincinnati starts Monday, Aug. 23, and more than 46,700 students are expected to begin instruction with a more traditional fall term, focusing on in-person instruction and activities.
3
How a compound becomes a drug
July 11, 2022
Over decades of ups and downs, the hard work of University of Cincinnati alumnus John Drach paid off when the FDA approved a new drug he helped develop to treat cytomegalovirus.