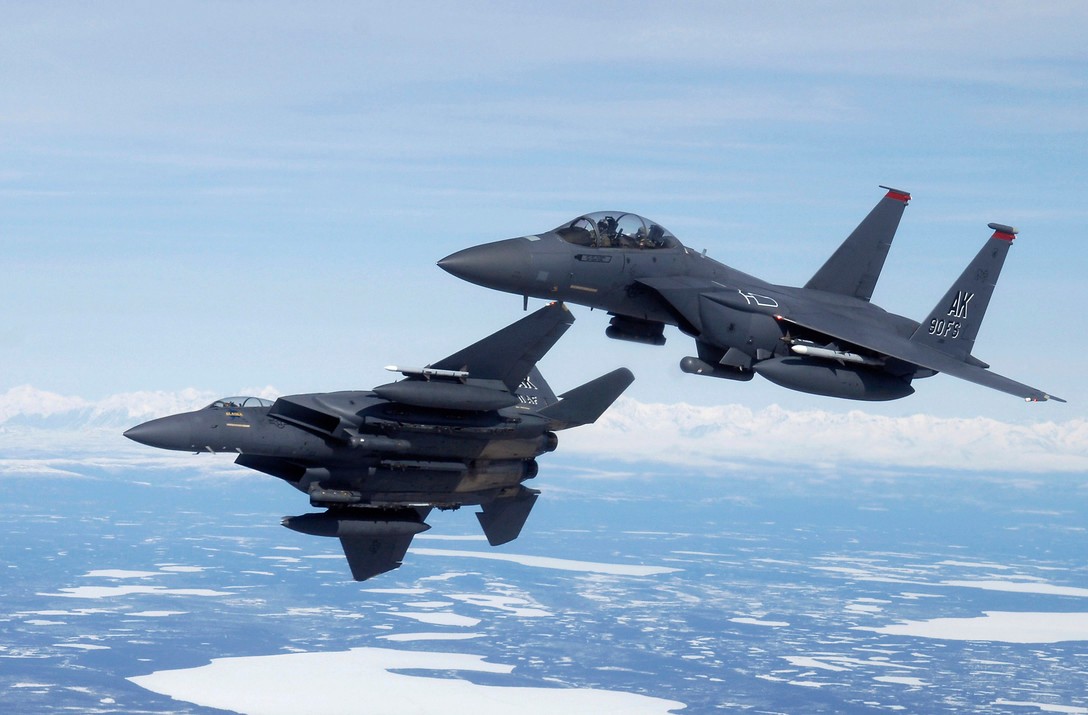 UC hosts aerospace conference on AI
Experts will address topics such as refueling spacecraft and predicting crowding at airports
Aerospace experts from across North America are coming to the University of Cincinnati's new Digital Futures building this week for a conference on artificial intelligence.
UC is playing host to the annual North American Fuzzy Information Processing Society's conference. It's an international research conference that will bring aerospace experts to Cincinnati to share the latest on artificial intelligence relating to drones, aviation, space exploration and other applications.
One of the conference sponsors, Thales, a French-based international holding company that engages in the manufacture, marketing and sale of systems for aeronautics, naval and defense sectors, recently struck a five-year research partnership with UC.
The conference demonstrates how Ohio continues to play an influential role in aerospace dating back to the Wright brothers and Ohio-native Neil Armstrong, the first man on the moon who taught aerospace engineering at UC after leaving NASA. Ohio ranks as the fourth-best state in the nation for new aerospace manufacturing.
Topics covered at the conference include using AI to refuel spacecraft, predicting passenger crowding at airports and creating drone collision avoidance systems, among others. These systems rely on a type of artificial intelligence known as fuzzy logic that relies on degrees of truth rather than a binary true-false dichotomy. As a result, this artificial intelligence is both explainable and transparent.
"They're coming to Cincinnati because we're the center of the fuzzy engineering application universe," said Kelly Cohen, a professor of aerospace engineering in UC's Digital Futures and College of Engineering and Applied Science.
Cohen said technology experts increasingly are warning about the risks of artificial intelligence systems that can't easily be explained.
"Just last week the White House talked about the vast potential for AI," Cohen said.
The Biden administration announced a road map to focus federal investments in responsible AI research and development, solicited public comment on mitigating AI risks while protecting individuals' rights and safety and released a new report on AI in education that identifies the potential benefits and challenges of these emerging technologies.
"Artificial intelligence has to be responsible, as in trustworthy. And trustworthy is defined as, 'Can you explain your decisions?' Fuzzy goes a long way toward explaining what is going on in the decision making," Cohen said.
"Mainstream AI has fallen apart because it's not trustworthy. It's a black box. It's brittle. You can't use it to make decisions that could put people's lives in danger," Cohen said.
Several UC students and graduates will be presenting their AI research at the conference, which wraps up Friday, June 2.
Featured image at top: F-15E Eagles assigned to Elmendorf Air Force Base, Alaska, manuver to bomb a ground target during a training flight. Photo/Tech. Sgt. Keith Brown/U.S. Air Force
Impact Lives Here
The University of Cincinnati is leading public urban universities into a new era of innovation and impact. Our faculty, staff and students are saving lives, changing outcomes and bending the future in our city's direction. Next Lives Here.
1
UC hosts aerospace conference on AI
May 31, 2023
Aerospace experts from across North America are coming to the University of Cincinnati this week for a conference on artificial intelligence.
2
New UC telehealth drone makes house calls
March 15, 2021
Three colleges at the University of Cincinnati collaborated to develop a semi-autonomous drone that can be dispatched right to people's homes. The drones are big enough to carry medicine or medical supplies but small enough to maneuver the tight confines of a home using navigational algorithms developed by UC engineers so patients can talk face to face to their doctors or pharmacists.
3
UC engineers develop navigation to avoid collisions
January 14, 2022
A new collision-avoidance system developed by students at the University of Cincinnati is getting engineers closer to developing robots that can fix broken satellites or spacecraft in orbit.