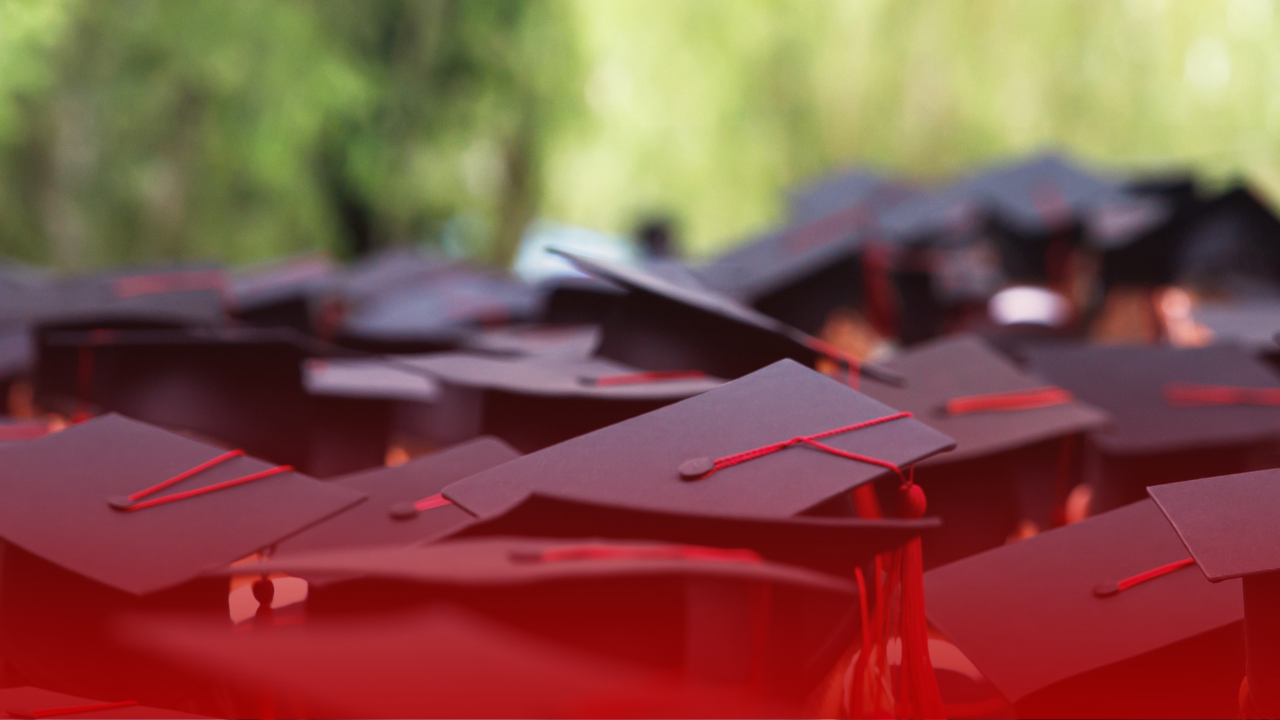 UC Law celebrates the Class of 2023
The University of Cincinnati College of Law will celebrate the accomplishments of its graduates at its 190th Hooding Ceremony at 1 p.m., Saturday, May 13, at Fifth Third Arena on the University of Cincinnati campus. Leading the ceremony will be interim dean Michael Whiteman, who will confer the JD and LLM degrees.  
When: 1:00 p.m. Saturday, May 13th. Doors open to guests at 12:00 p.m.  
Where: Fifth Third Arena on the University of Cincinnati campus  (2700 O'Varsity Way, Cincinnati, OH 45221).
Graduating from law school is a major milestone and worthy of celebration. It is not only the result of hard work and studying, but also the result of dedication, perseverance, and a strong support system of friends, family, mentors, and so many more who have positively impacted a student's life. For that reason, the graduation experience is memorable for the graduates and the individuals who supported them throughout their time at law school. All are invited to join us in recognizing and congratulating the 2023 graduating class.
UC Law alumnae Yvette Simpson ('04) will be the Hooding keynote speaker. In addition to becoming the first woman to serve as chief executive officer of Democracy for America, Simpson was also the first woman of color in executive leadership at the organization. During 2018, she served as the Federal Electoral Manager for Democracy for America (DFA), helping to flip control of the US House by electing the most progressive and diverse coalition of candidates in the history of the country. In addition, she is a former Cincinnati City Council President Pro Tempore and a political news contributor for ABC News.
As part of the ceremony, the College will honor Janetta L. Brewer ('06) with the Nicholas Longworth III, Alumni Achievement Award. Brewer is a government contracts expert who has consulted with U.S. Government and industry leaders to improve contract execution. Throughout her career, she has developed innovative strategies for solving complex acquisition challenges. As part of her commercial successes, she shaped audit readiness activities to ensure reinstatement onto the Defense Logistics Agency's (DLA's) Qualified Parts List for a $2 billion global aerospace and defense client.
Brewer previously enjoyed a rewarding career as a DoD contract professional. As a senior staff member in the Office of the Undersecretary of Defense and Acquisitions, she collaborated with the Executive Office of the President and congressional staff on new acquisition regulations. In addition, she has developed a program that provides essential contracting skills to Air National Guard soldiers.
During the ceremony, the Goldman Prize for Excellence will be awarded to outstanding faculty chosen by the Goldman Prize Committee. To make this decision, the committee considers the professors' research and public service as they contribute to superior performance in the classroom.
The College is pleased to honor Jacob Cogan, Associate Dean of Academic Affairs and Judge Joseph P. Kinneary Professor of Law; Betsy Lenhart, Professor of Practice; and Sean Mangan, Professor of Practice and Co-Director, Corporate Law Center. These professors are able to teach with understanding and compassion while showing a desire to mentor and go the extra mile for their students. They are not only appreciated and honored for their commitment to student success.
Graduation reminds us of the passion and drive our alumni and students have for advancing the rule of law and pursuing justice, while fostering innovation and cultivating a commitment to bettering the world around them. The College is proud to have these outstanding individuals in the UC Law family. Their dedication to their work and social responsibility is truly impressive.
About the University of Cincinnati College of Law
Founded in 1833, the University of Cincinnati College of Law has the distinction of being the first law school west of the Alleghenies. From humble beginnings 190 years ago in a room above Timothy Walker's law offices to its home today, Cincinnati Law has been on the leading edge of legal education. Thousands of lawyers have graduated from the law school, and about one-third practice in the Greater Cincinnati community, working in all areas of the law. For more information about the College of Law, visit www.law.uc.edu.
Author: Joey Yerace;  Lead photo: istockphoto.com