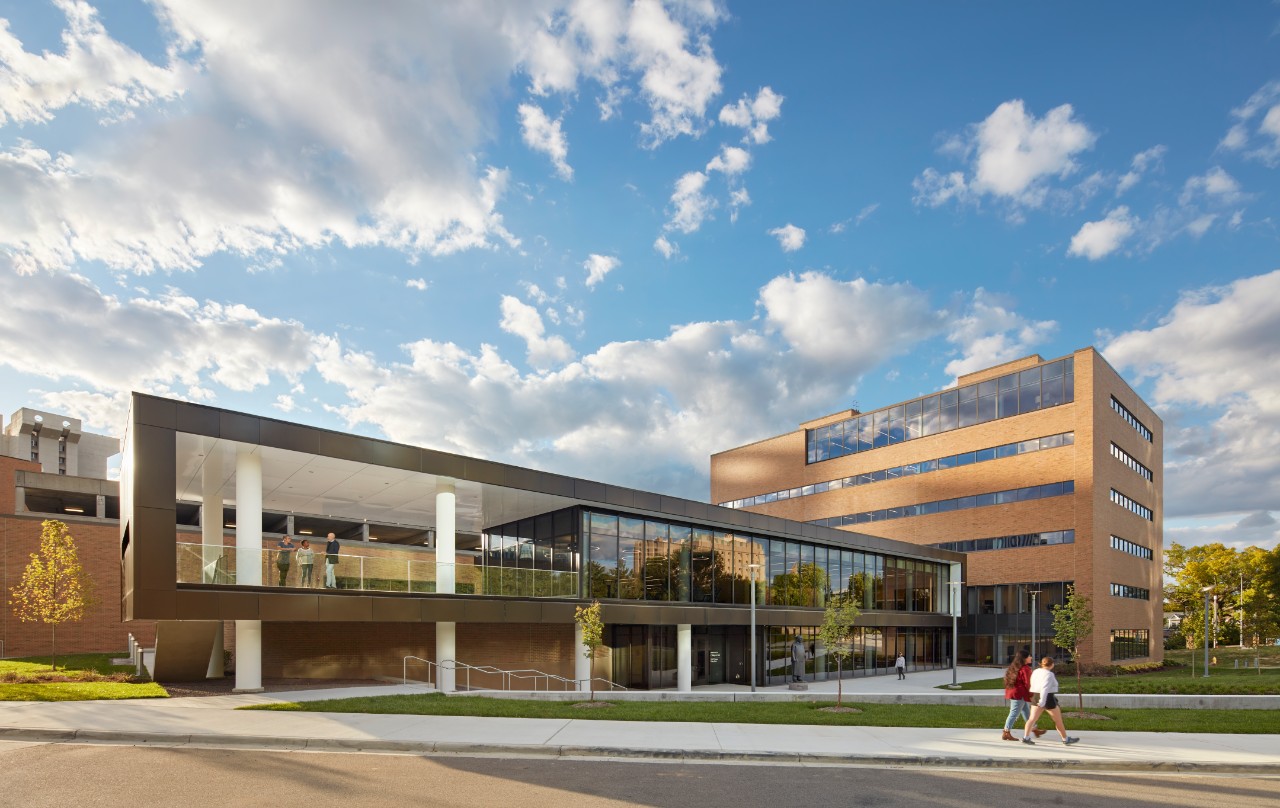 University of Cincinnati Law welcomes four legal scholars to its faculty
This fall, the University of Cincinnati College of Law will welcome four legal scholars with expertise in areas ranging from juvenile justice and advocacy to dispute resolution.
"Our new scholars will be excellent additions to the faculty," said interim dean Michael Whiteman. "They are committed to our mission and bring a wealth of experience to their roles, adding to the rich tapestry of the College of Law. I'm confident our students will benefit from their knowledge and expertise, as well as the greater University and Cincinnati communities."
The new professors, whose positions begin in August, are Kimberly Bailey, Katharine Jackson, Ahmed Lavalais, and Andrew Mamo.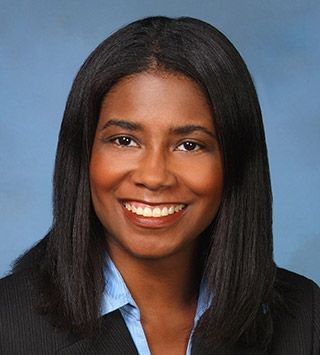 Kimberly D. Bailey is a leading scholar who focuses on how social, political, and economic inequities are reflected in the law.  Professor Bailey is joining the University of Cincinnati College of Law as a Professor of Law (with tenure). She will teach in the areas of Criminal Law, Criminal Procedure, and Law, Gender, and Sexuality.
Professor Bailey's scholarly research focuses on gender violence (including intimate violence, rape, and sexual harassment), privacy, and the aggressive surveillance of communities of color. Her articles have been published in numerous law reviews, journals, and other publications, including the University of Illinois Law Review, Florida Law Review, The Journal of Gender, Race and Justice, UC Davis Law Review, American Criminal Law Review, Washington University Journal of Law and Policy, the Journal of Criminal Law and Criminology, and the BYU Law Review.
Currently, she is Associate Professor of Law, Norman and Edna Freehling Scholar at Chicago-Kent College of Law, teaching courses in Criminal Law, Criminal Procedure, and Evidence. Prior to joining the faculty at Chicago-Kent, she was a visiting scholar and Adjunct Professor at the University of Houston Law Center.  Before joining academia, Bailey practiced labor and employment law at Fulbright and Jaworski in Houston, Texas.
Professor Bailey earned her BA with highest distinction from Indiana University in Bloomington, IN, and JD from the University of Michigan Law School, graduating cum laude. During law school she was an associate editor and contributing editor of the Michigan Law Review.
"Social justice is a core focus of the University of Cincinnati's mission, which makes the law school a great fit for my teaching and scholarly interests.  The law school also has a wonderful sense of community.  I am excited to join such a dynamic, talented, and passionate group of teachers, scholars, clinicians, and students," said Professor Bailey. "In addition, I am originally from the Cincinnati area.  It is nice to come back home to train the next generation of attorneys and legal scholars."
Selected Publications of Professor Kimberly Bailey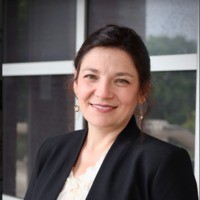 Legal scholar Katharine Jackson is joining the University of Cincinnati College of Law as an Assistant Professor, teaching in the areas of Commercial and Corporate Law.  
An expert in the areas of legal theory, democratic theory and business, Jackson's work explores the intersection of law, politics, and economics. Building upon the bridge that law forms between democratic states and economic actors, her research focuses on how moral commitments –legal and political—both intervene in, and are driven by, markets and market players. Her interest in political economy also addresses the nature and legitimacy of the public administration meant to hold corporations to their liberal democratic obligations.
 "I am utterly delighted to be joining the College of Law," said Professor Jackson. "My vocation, to dissect and critique our complex political economy, can only grow more rewarding as I learn from an exceptional group of students and faculty, both of whom are committed to ensuring that the law serves as an instrument of justice, not oppression. Dedicated to its community and to academic rigor, the College will provide the professional home I've always looked for."
Jackson received her BA from the University of Pennsylvania, JD from William & Mary Law School, LLM in Transnational Law from Temple University, and PhD with distinction from Columbia University. She practiced corporate and commercial litigation in Delaware for several years prior to joining the academy. Professor Jackson then joined the University of Virginia as the DeOlazarra Fellow in Political Philosophy, Politics, and Law. Currently, she is Assistant Professor of Law at the University of Dayton Law School.
Selected Publications of Professor Katharine Jackson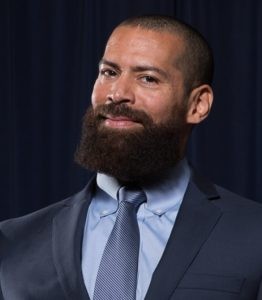 Ahmed Lavalais joins the College of Law as an Assistant Professor after holding a fellowship in the Policy Advocacy Clinic (PAC) at the University of California, Berkeley, School of Law, and the role of policy director in the Civil Rights Division at the Orleans Parish District Attorney's Office. He will teach in the areas of Race and the Law, Criminal Law, and Juvenile Law.
Professor Lavalais' research explores how social attitudes and racial ideologies inform the contemporary legal doctrine, policymaking, and practices of the criminal system. His current project develops a fuller analysis of the ways in which White Supremacist thought influences key elements of contemporary criminal law.
Lavalais' prior project explored how racialized presentations of youth crime during the 1980s and 90s contributed to contemporary legal structures that foist sociocultural and economic responsibility for crime onto Black and Latino/a communities. That piece was developed while Lavalais was at Berkeley Law working on PAC's national multi-year campaign to abolish discriminatory monetary sanctions imposed on youth and families by the juvenile legal system
After his fellowship, Lavalais joined the staff of Orleans Parish District Attorney Jason Williams, who was elected as part of a nationwide push to shift local prosecutor's offices away from policies and practices long seen as contributing to mass incarceration.
As a law student, Lavalais worked at the Western Center on Law & Poverty on legislation to help end the criminalization of low-income youth; he also worked at the East Bay Community Law Center in its Education, Defense and Justice for Youth Clinic, and at the Contra Costa County Public Defender's Office representing young people in school expulsion and delinquency proceedings.
Lavalais received his BA in philosophy from the University of California, Berkeley, graduating with honors. He earned his JD from the University of California, Berkeley, School of Law, where he was a National Jurist Law Student of the Year.
"This new role at UC College of Law is an opportunity to educate future leaders in the legal field," said Lavalais. "One of my primary goals is to help law students better understand how their rigorous engagement with and critique of law and legal scholarship are vital elements in the effort to build and maintain a meaningfully egalitarian democracy."
Selected Publication of Professor Ahmed Lavalais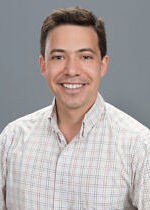 Andrew Mamo, a legal scholar with expertise in the areas of dispute resolution, mediation, negotiation, and contracts, is joining the faculty at the University of Cincinnati College of Law as Associate Professor of Law. He will teach in the areas of Dispute Resolution and Counseling.
Mamo focuses his research on the history and theory of dispute resolution and negotiation, with an emphasis on the history of dispute resolution practices, the role of technology in dispute resolution, and the professionalization of third-party neutrals. His current projects include a critical examination of the concept of "self-determination" in mediation and a study of the complexity of dispute resolution systems.
Mamo received his SB in physics from the Massachusetts Institute of Technology, his PhD in history from the University of California, Berkeley, and his JD from Harvard Law School. After graduating from law school, Mamo clerked for Judge Hisashi Owada and Judge Julia Sebutinde of the International Court of Justice in The Hague. He then worked on cross-border capital markets and project finance transactions at a major international law firm in Singapore. Mamo joined Harvard Law School as Lecturer in Law and a Clinical Instructor at the Harvard Negotiation and Mediation Clinical Program, teaching negotiation and supervising teams of clinical students representing clients on a range of dispute systems design projects. Currently, he is an Assistant Professor of Law at Northern Illinois University College of Law.
"I am thrilled to be joining the dynamic faculty at the University of Cincinnati College of Law," said Professor Mamo. "The close ties between the College and the Cincinnati legal community make this an ideal place to continue my work at the interface of legal practice, theory, and pedagogy. I look forward to developing and strengthening new collaborations and connections for the benefit of our students and our community."  
Selected Publications of Professor Andrew Mamo
About the University of Cincinnati College of Law
As the fourth oldest continuously operating law school in the country, Cincinnati Law has been on the leading edge of legal education. Our Criminal Law, Corporate Law, Public Interest Law and Trial Advocacy programs are ranked among the top in the nation. The college cultivates an intimate learning experience and provides students experiences beyond the classroom with many of the 800+ law firms, Fortune-500 companies, agencies and state and federal courts that call Cincinnati home. For more information about the College of Law, visit www.law.uc.edu.