UC Clermont sees 20% enrollment increase
College welcomes more students both in person and online this fall
University of Cincinnati Clermont College welcomed more students this fall, with enrollment rising nearly 20% over 2022.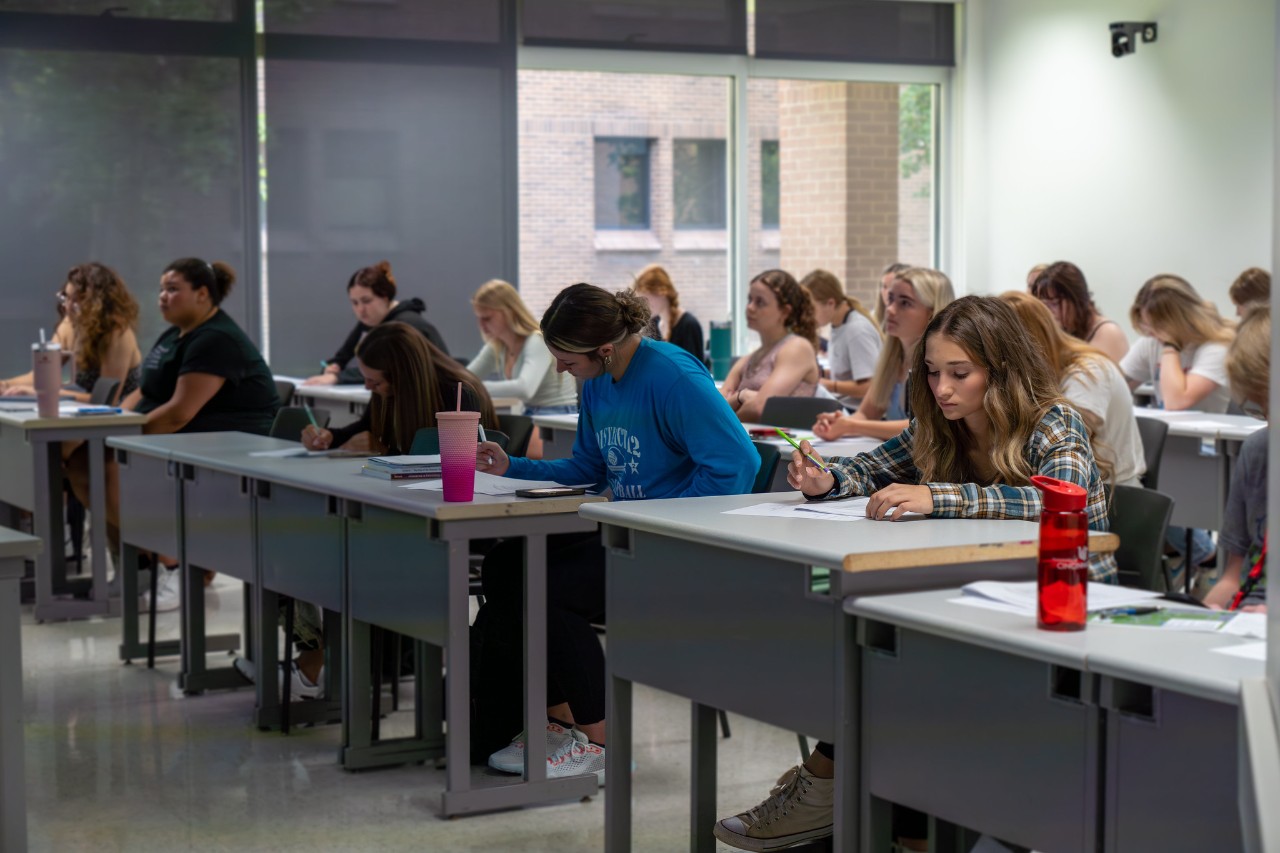 The college saw increases across the board, with total headcount on day one of the semester (Aug. 21) at 2,793 students, compared to 2,353 in fall of last year. First-year student enrollment increased by 32%, while online enrollment rose by 9%. Overall retention is also up nearly 2% over fall 2022.
UC Clermont's numbers are part of the record-breaking 50,000 students who are enrolled at UC for fall semester.
"UC Clermont has always offered the value of a UC degree at an affordable price," said Dean Jeff Bauer. "We're thrilled that so many students are part of our ever-expanding community and realizing the benefits."
Not included in those totals are College Credit Plus students, the state-funded program that allows high school students to enroll in college courses for dual high school and post-secondary credit. More than 900 CCP students are enrolled in at least one class at UC Clermont this fall, compared to the over 700 who took classes through the college last year.
UC Clermont continues to add new academic options — the college now offers more than 60 bachelor, associate, certificate and transfer-oriented programs. Within UC, the college has emerged as a leader in online and flexible courses. The campus now features 12 HyFlex classrooms, which allow students to choose to attend class in person or online on any given day.
In addition, micro-credentials — short, focused credentials designed to provide in-demand skills, know-how and experience — have been added to UC Clermont's slate of offerings. The college was the first at UC to offer micro-credentials, providing additional knowledge and pathways for professionals and current students.
"We are always evaluating what we can offer our students and how we can best meet them where they are on their academic journeys," Bauer said. "This fall's enrollment numbers are a testament to those efforts, and we are excited about what the future holds for UC Clermont."
Featured image at top: Students walk on UC Clermont's campus on the first day of fall classes, Monday, Aug. 21. Photos/Danny Kidd

About UC Clermont
UC Clermont College is located in the heart of Clermont County on 91 beautiful wooded acres in Batavia Township. The college is an accredited, open-access institution offering more than 60 programs and degrees. UC Clermont is part of the nationally recognized University of Cincinnati. For more information, call 513-556-5400 or visit www.ucclermont.edu.
1
UC surprises future Bearcats on Decision Day
January 24, 2022
Decision Day marks the moment when thousands of incoming Bearcats learn they've been accepted to the University of Cincinnati. University officials surprised four area high school seniors at their schools and homes, making them among the first to be accepted into UC in 2022.
2
Bearcat dreams come true on Decision Day
January 23, 2023
The newest Bearcats learn they've been accepted into the University of Cincinnati on Decision Day, and UC officials surprised area students at their high schools with admission, scholarships and more.