Business Courier: Entrepreneurship through acquisition creates a new path to business ownership
Alex Burkhart talks teaching the concept in the classroom, Cincinnati's unique position
With baby boomers set to relinquish trillions in assets in the coming decades, an opportunity for members of younger generations to step into business ownership arises.
Alex Burkhart, an adjunct instructor of management at the University of Cincinnati, sees ample opportunity future business leaders to take part in entrepreneurship through acquisition, the practice of purchasing and building upon an existing business.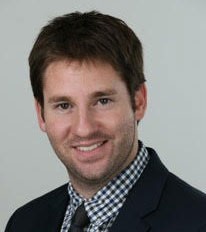 The city is ripe for it, Burkhart told the Cincinnati Business Courier.
Burkhart teaches in UC's Carl H. Lindner College of Business
"We're not Silicon Valley. We don't have the tech entrepreneurs they have on the coasts. But we do have great entrepreneurs. This is a vertical the city has a right to win on, and more people need to have awareness and support it however they can."
There is mutual benefit in entrepreneurship through acquisition. Family-owned, small and/or private businesses often struggle with succession planning. This strategy offers those businesses an avenue to achieve liquidity and to solve succession planning issues. 
The Goering Center for Family and Private Business, which provides resources and guidance for companies in these situations, reports that only about 30% of family-owned businesses will be passed down to a second generation, with far fewer transitioning to the third generation and beyond. This leads businesses to seek private equity, employee stock option plans, or a sale to internal leadership or another business as alternative options.
Alongside more traditional paths to entrepreneurship, Burkhart teaches students about entrepreneurship through acquisition in his Introduction to Innovation (ENTR 3001) course. In introducing this concept in the classroom, UC finds itself among top schools such as the University of Chicago and Yale University, which offer similar programs. 
Read more about recent entrepreneurship through acquisition in Cincinnati from the Cincinnati Business Courier.
Featured image at top: Aerial view of downtown Cincinnati. Lindner stock image.
Innovation Lives Here
The University of Cincinnati is leading public urban universities into a new era of innovation and impact. Our faculty, staff and students are saving lives, changing outcomes and bending the future in our city's direction. Next Lives Here.
2
Op-Ed: Adopt a 'both/and' approach to create policies that sustain over time
July 14, 2022
Lindner College of Business Dean and Professor of Management Marianne Lewis, PhD, writes for MarketWatch: "We find ourselves, yet again, in a polarized political fight with the battlegrounds in Congress, in the boardrooms, on the streets, on social media and, for some of us, at our kitchen tables."