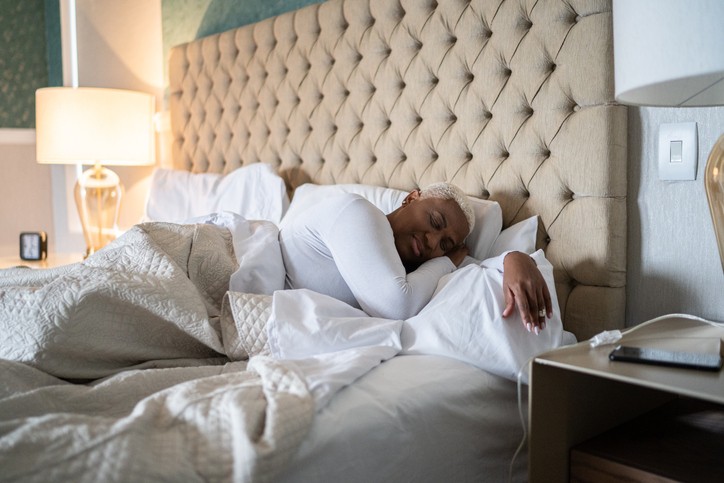 Healio: Sleep, diet among keys to preserving cognitive function during cancer survivorship
Up to 25% of cancer survivors report persistent symptoms of cognitive dysfunction, often called "chemo brain." But cancer-associated cognitive dysfunction can be a symptom of cancer itself or other treatments beyond chemotherapy.
"If we look at cognition in general over our lifetimes, a number of factors make us either more resilient or more vulnerable to cognitive impairment as we get older," Rhonna Shatz, DO, University of Cincinnati adjunct associate professor, division director for behavioral neurology, the Bob and Sandy Heimann Endowed Chair in Research and Education in Alzheimer's Disease in the UC College of Medicine and a UC Health physician, told Healio. "When someone has cancer, this is almost like an accelerant to any fire that is going on inside someone's body."
Shatz helped develop the University of Cincinnati Cancer Center Cognitive Clinic and spoke at a recent Survivorship Research Forum. The clinic provides assessment, treatment and monitoring of cognitive issues for people with cancer and cancer survivors, with assessments for sleep, exercise, nutrition and social support to optimize brain function.
"We try to think of all the ways in which the individual in front of us has preexisting risk factors, and the ways in which cancer and its treatments are impacting that," Shatz said. "Then we figure out a very comprehensive plan for how we can help this person."
Shatz said adequate and quality sleep is an important factor of brain health, and 97% of patients who are treated at the clinic have a sleep disorder.
"If these individuals also have issues with sleep and they can't eliminate these excess inflammatory factors, it can cause a dip in thinking," Shatz said. "We actually do see some cognitive changes before cancer treatment."
Diet and exercise are also important considerations, Shatz said, and she recommends the Mediterranean-Diet Intervention for Neurodegenerative Delay (MIND) to cancer survivors. The MIND diet contains foods rich in vitamins, carotenoids and flavonoids, like berries, dark leafy greens and olive oil, that are thought to decrease oxidative stress and inflammation to the brain. 
"What we've tried to convey is the fact that in the MIND guidelines, the foods are chosen specifically for anti-inflammatory activity," Shatz said. "We walk people through the ways in which they can meet the requirements of the MIND guidelines."
Featured photo at top of a woman sleeping. Photo/iStock/FG Trade.