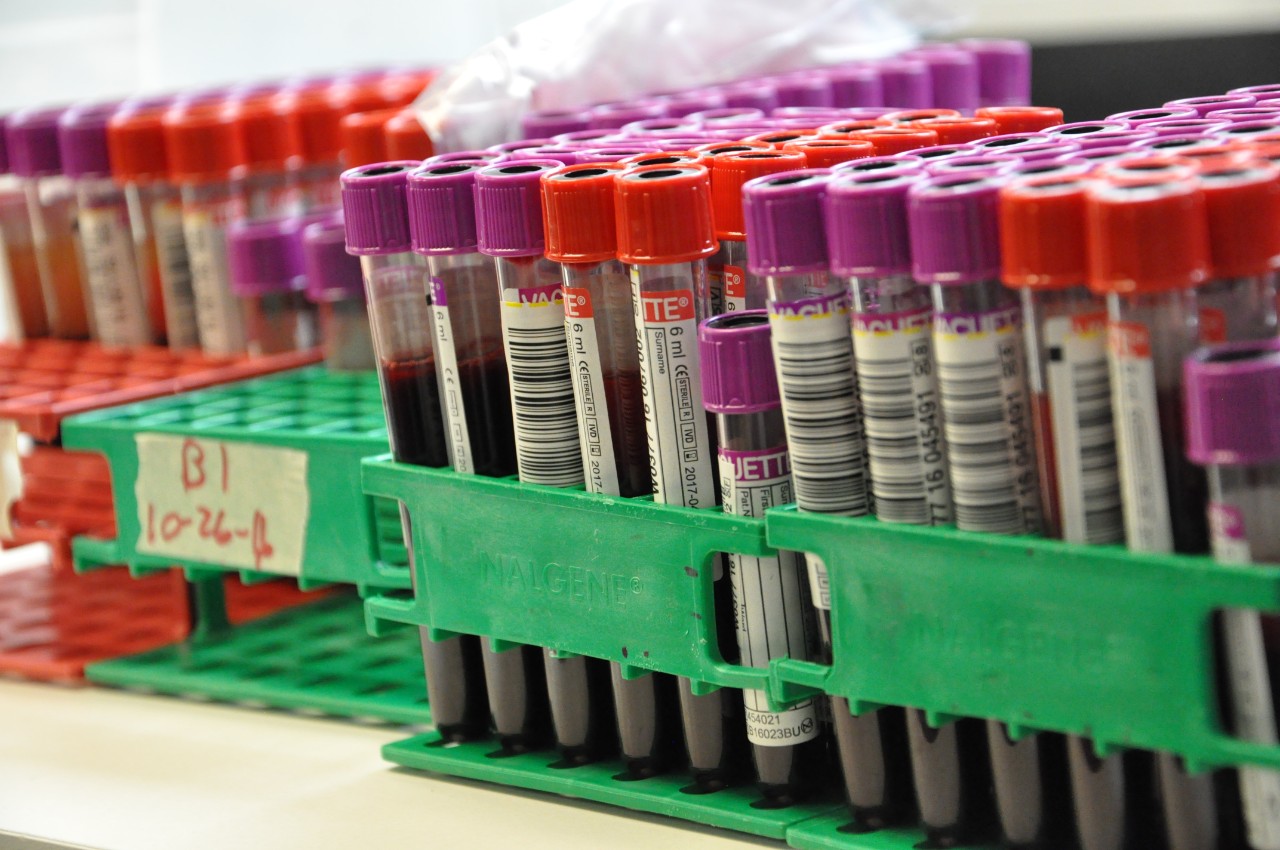 Renowned biomedical researcher and innovator, Xuefeng Wang, PhD, joins Hoxworth Blood Center as associate professor and researcher
Hoxworth Blood Center, University of Cincinnati, is honored to announce the arrival of  Xuefeng Wang, PhD, as an associate professor at UC's College of Medicine and Researcher in Hoxworth Blood Center's research division. 
With a robust background in biophysical and biochemical research, Wang brings a wealth of expertise to Hoxworth Blood Center and is set to make significant contributions to the field of biomedical studies.
Wang's laboratory is dedicated to pioneering innovative biophysical and biochemical approaches to advance our understanding of vital biological processes. His current research is centered around the mechanobiology and enzymology of blood cells, with a particular focus on platelets, monocytes/macrophages, and neutrophils. He and his team are at the forefront of developing cutting-edge DNA-based biosensors that provide visualization and mapping of the forces and DNase activities generated by these cells. By investigating the physiological functions of cellular forces and membrane-bound DNases during hemostasis and innate immune responses, Wang's work promises to shed new light on critical aspects of human health.
"We are extremely pleased to welcome Dr. Xuefeng Wang, an internationally recognized expert in the analysis of single-molecule force through quantitative fluorescent biosensors, with immediate applicability to blood cell physiology and pathology," said José Cancelas, MD, PhD, Director, CEO, Hoxworth Blood Center. "We have huge expectations on his ability to convert his science in novel approaches to qualify and improve blood products and diagnosis, and treat diseases of the blood system."
Wang's academic journey includes serving as an Associate Professor at Iowa State University from January 2020 to July 2023, and as an Assistant Professor at the same institution from August 2015 to December 2019. His previous appointments also encompass a Postdoctoral Fellowship at the University of Illinois Urbana-Champaign, where he further honed his skills and insights from May 2010 to July 2015. He received his PhD from Purdue University in December 2009, following a Master's degree from Tsinghua University in July 2004, and a Bachelor's degree from the same institution in September 2001.
Wang's arrival marks a significant addition to Hoxworth Blood Center as he brings a depth of knowledge, an impressive research portfolio, and a dedication to advancing the boundaries of biomedical research. Hoxworth is excited to welcome Wang and looks forward to the invaluable contributions he will make to the institution's academic and research endeavors.
Learn more about Hoxworth Blood Center's research division and Wang's contributions to the field.
About Hoxworth:
Hoxworth Blood Center, University of Cincinnati, was founded in 1938 and serves more than 30 hospitals in 18 counties in Southwestern Ohio, Northern Kentucky, and Southeastern Indiana. Annually, Hoxworth collects more than 100,000 units of blood from local donors to help save the lives of patients in area hospitals. Hoxworth Blood Center: Saving Lives Close to Home. 
3
UC Serves 2023 underscores university's commitment to Cincinnati community
April 27, 2023
This year, the university is celebrating the return of UC Serves – a day for staff and faculty to share the experience of intentional, focused service to the communities surrounding the University of Cincinnati campuses and beyond. The day of service helps connect UC with community neighbors and build stronger connections among university employees. UC Serves brings staff and faculty to the front lines in supporting UC's institutional commitment to service and community impact in support of our local non-profit partners.