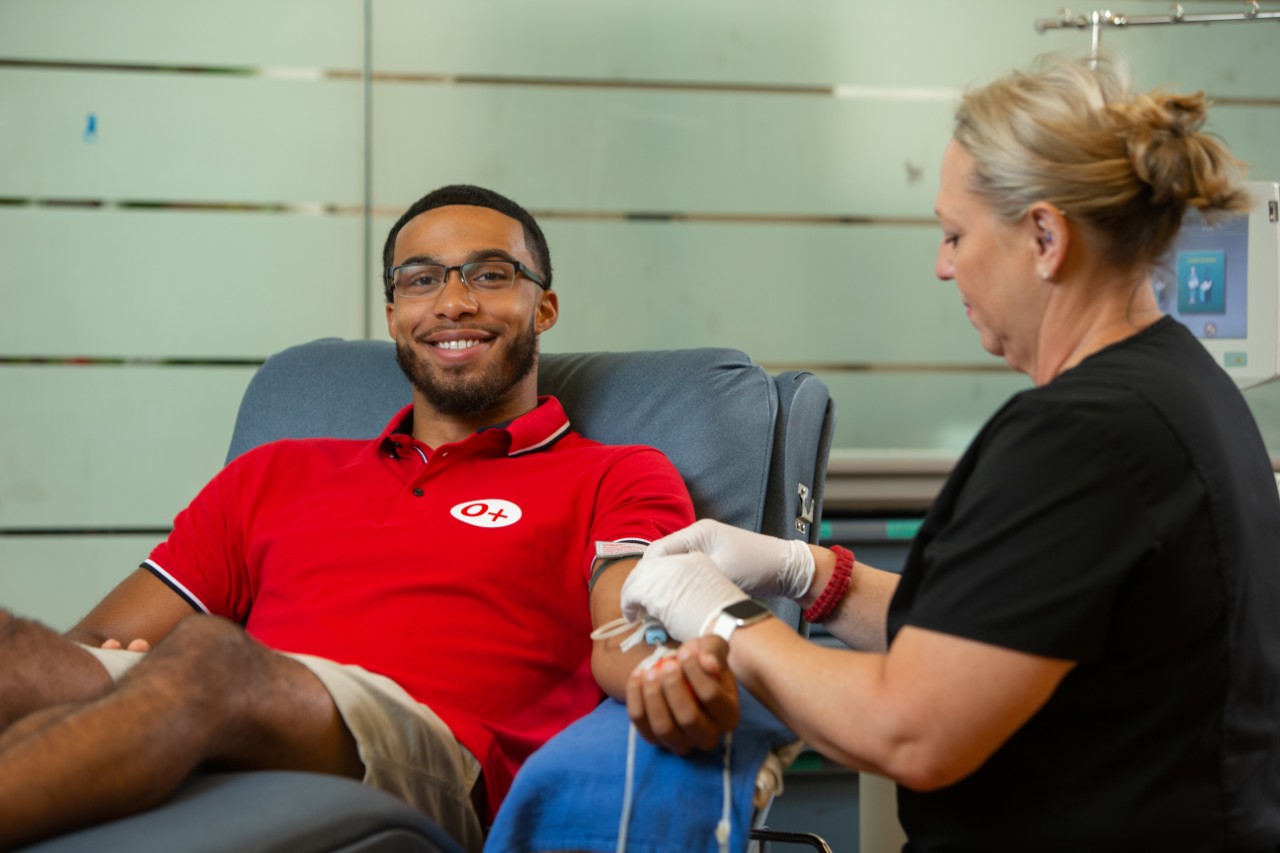 Hoxworth Blood Center's October treat: Halloween T-Shirt gift for blood donors
Don't be a Halloweenie… Donate Blood this October! Hoxworth Blood Center, University of Cincinnati, is gifting blood and platelet donors with a spook-tacular giveaway during the month of October to help replenish the local blood supply. 
All blood and platelet donors who donate at any of Hoxworth's seven Neighborhood Donor Centers and select mobile blood drives will receive a "Don't be a Halloweenie… Donate Blood" T-shirt, co-branded with Skyline Chili! Individuals who donate on Mondays throughout the month will also receive a voucher for a free cheese coney from Skyline Chili. 
"The scariest thing for blood banks to see during Halloween season is empty shelves that should be stocked with blood products," said Jackie Marschall, Hoxworth spokesperson. "With the changing temperatures and the holiday season quickly approaching, blood banks across the country plan to see a drop in blood donations. As we head into the fall season, we are asking our community to help us be as prepared as possible in order to provide local patients with the blood products they need." 
Hoxworth Blood Center operates seven Neighborhood Donor Centers in Anderson, Blue Ash, Central (Clifton), Ft. Mitchell (KY), North (West Chester), Tri-County, and West (Western Hills). Appointments are highly encouraged and walk-ins are welcome as schedules allow. 
Individuals can schedule their donation at Hoxworth.org or by calling 513-451-0910.
About Hoxworth:
Hoxworth Blood Center, University of Cincinnati, was founded in 1938, and serves more than 30 hospitals in 18 counties in Southwestern Ohio, Northern Kentucky and Southeastern Indiana. Annually, Hoxworth collects more than 100,000 units of blood from local donors to help save the lives of patients in area hospitals. Hoxworth Blood Center: Saving Lives Close to Home.