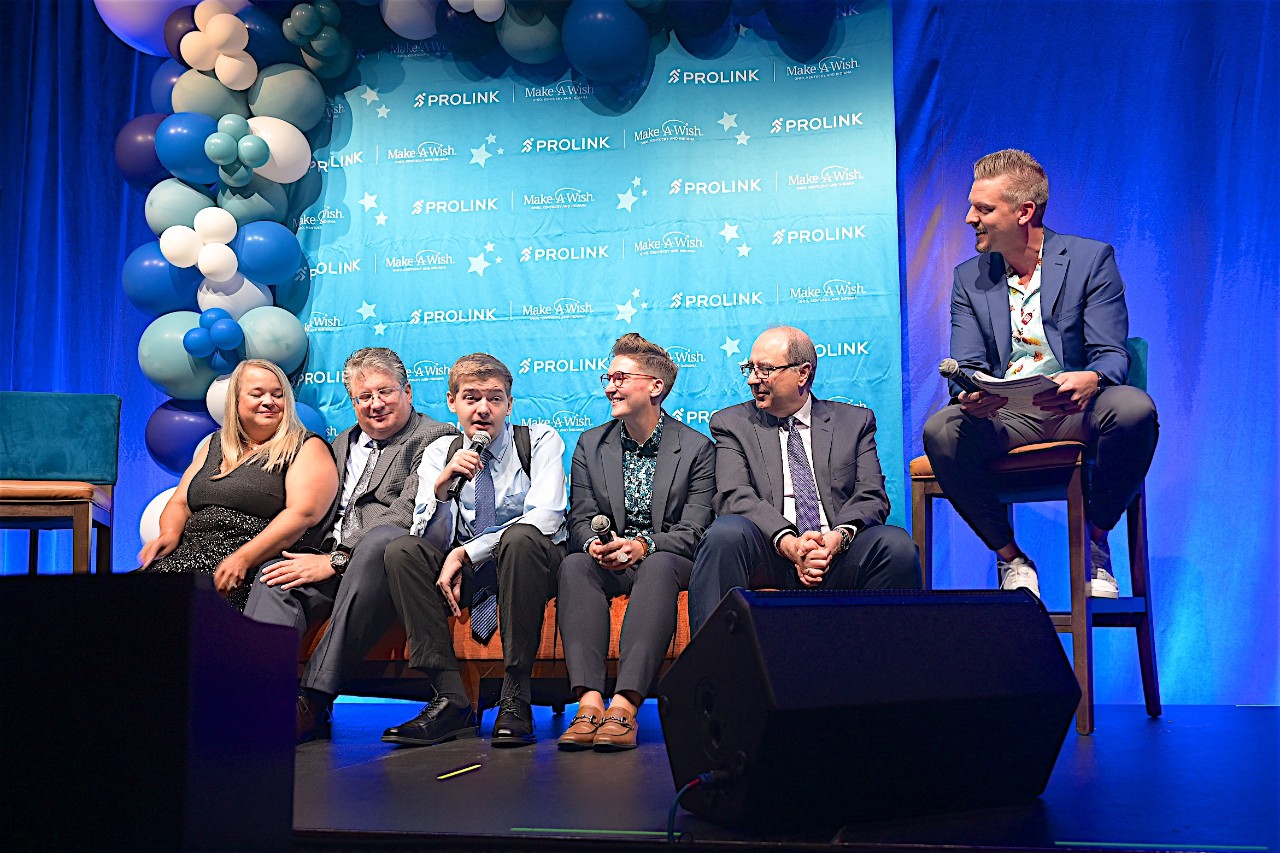 Hoxworth Blood Center receives Natalia Marsh-Welton Spirit Award, presented by Make-A-Wish for collaboration on William's Wish
Hoxworth Blood Center, University of Cincinnati, was honored to be recognized with the 2023 Natalia Marsh-Welton Spirit Award, along with Wish kid William Davis, and his family, presented by Make-A-Wish, Ohio, Kentucky, Indiana, last month at the Prolink Southern Ohio Wish Gala.
William Davis, an 18-year-old from Fairfield, Ohio, has been battling leukemia and partnered with Make-A-Wish and Hoxworth last year to grant his wish of holding a blood drive as a thank you to the community for all it has given him during his ongoing battle with leukemia. During treatment he realized how vital blood donations are to kids with critical illnesses like him.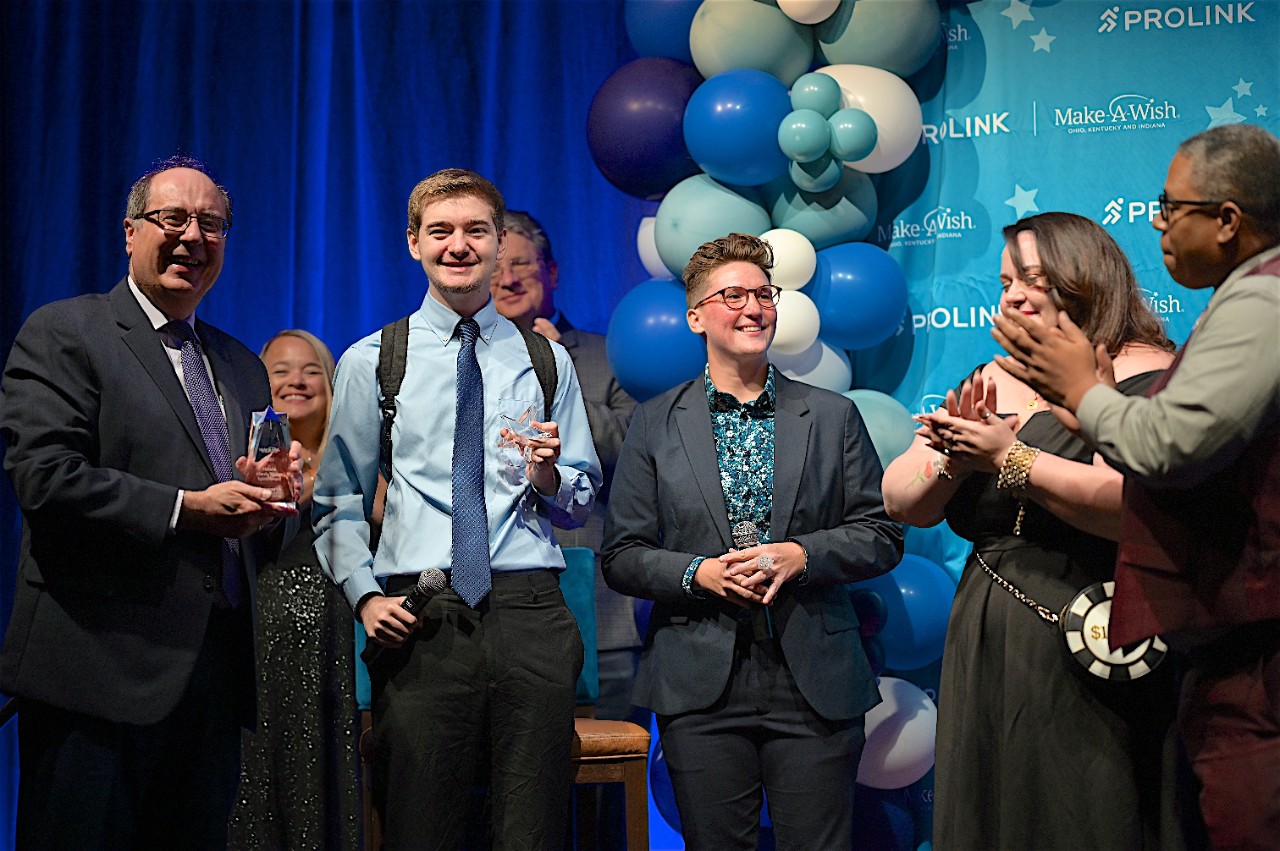 William's Wish kicked off October 7, 2022 with a pep rally as a part of Fairfield High School's homecoming festivities that also honored William. To date, more than 1,300 individuals have donated in honor of William, potentially impacting 4,089 patients in the Tri-State!
The 2023 Prolink Southern Ohio Wish Gala Presented by Tire Rack, where Hoxworth was presented with the Natalia Marsh-Welton Spirit award, celebrated a record-breaking year of wish-granting, raising over $573,000 for Ohio kids. 
About Make-A-Wish Ohio, Kentucky & Indiana
Make-A-Wish creates life-changing wishes for children with critical illnesses. Research shows that children who have wishes granted can build the physical and emotional strength they need to fight their critical illnesses, potentially improving their quality of life and producing better health outcomes. Since our founding in 1983, we have granted 19,000+ wishes for children across our three states. Our vision is to grant every eligible child's wish, and we need your help. To learn more about our mission, fundraising, volunteering, or how to donate, visit www.oki.wish.org.
About Hoxworth:
Hoxworth Blood Center, University of Cincinnati, was founded in 1938, and serves more than 30 hospitals in 18 counties in Southwestern Ohio, Northern Kentucky and Southeastern Indiana. Annually, Hoxworth collects more than 100,000 units of blood from local donors to help save the lives of patients in area hospitals. Hoxworth Blood Center: Saving Lives Close to Home.