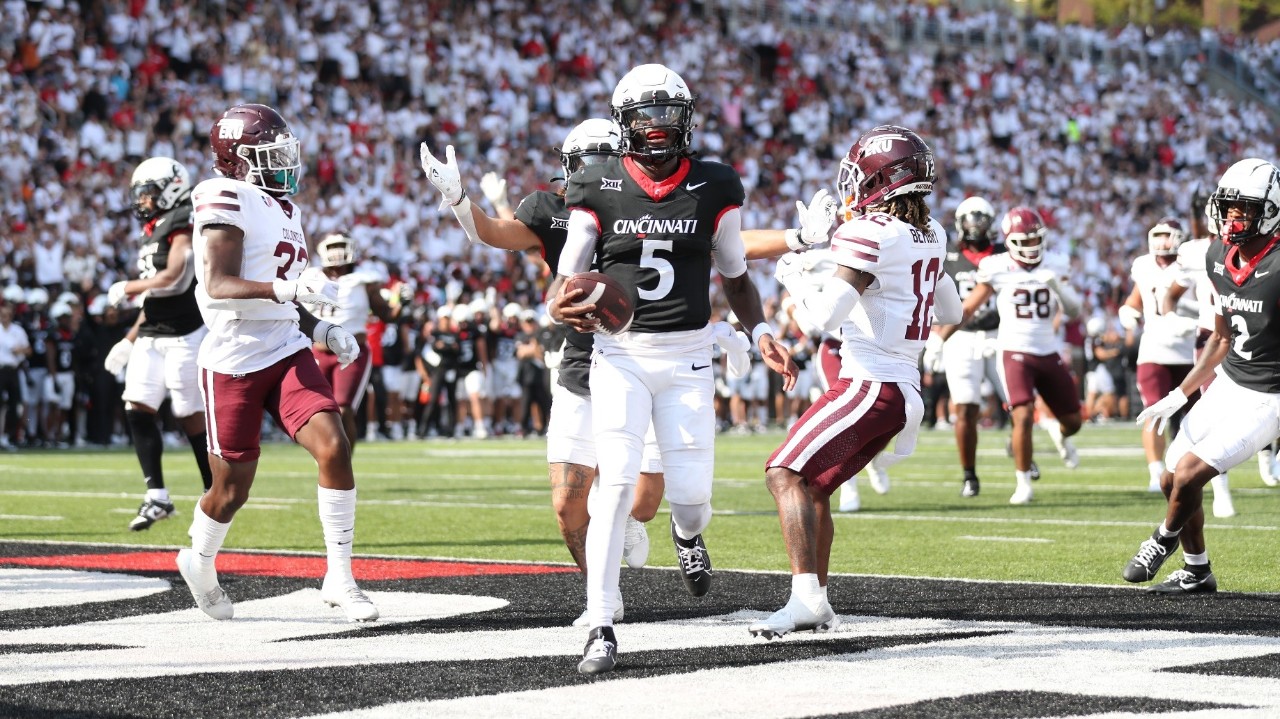 Associated Press: New Big 12 schools see rise in ticket, merchandise sales
Support for UC Bearcats is evidenced by donations to the university and merchandise purchases
Big 12 newbies are enjoying the additional attention that comes with being in the national spotlight, reports the Associated Press.
UC, University of Houston, University of Central Florida and Brigham Young University  knew Big 12 membership would have its privileges when they accepted invitations two years ago. As they've begun competing in the league, ticket and merchandise sales have soared and donations have set records, according to AP.
AP's coverage was picked up by more than 90 media outlets.
The Bearcats' inaugural Big 12 football game against the Oklahoma Sooners on Sept. 23 at Nippert Stadium was sold out and attracted the attention of FOX's Big Noon Kickoff show. The Sooners beat the Bearcats 20-6, but the day's excitement still wasn't lost on Cincinnati fans.
"When I first came to school here, I would have never imagined anything like this ever coming to Cincinnati," said Harrison Alt, a 2020 graduate as he hung out near the kickoff show's set Saturday. "But to see it here and have it in person, it's great."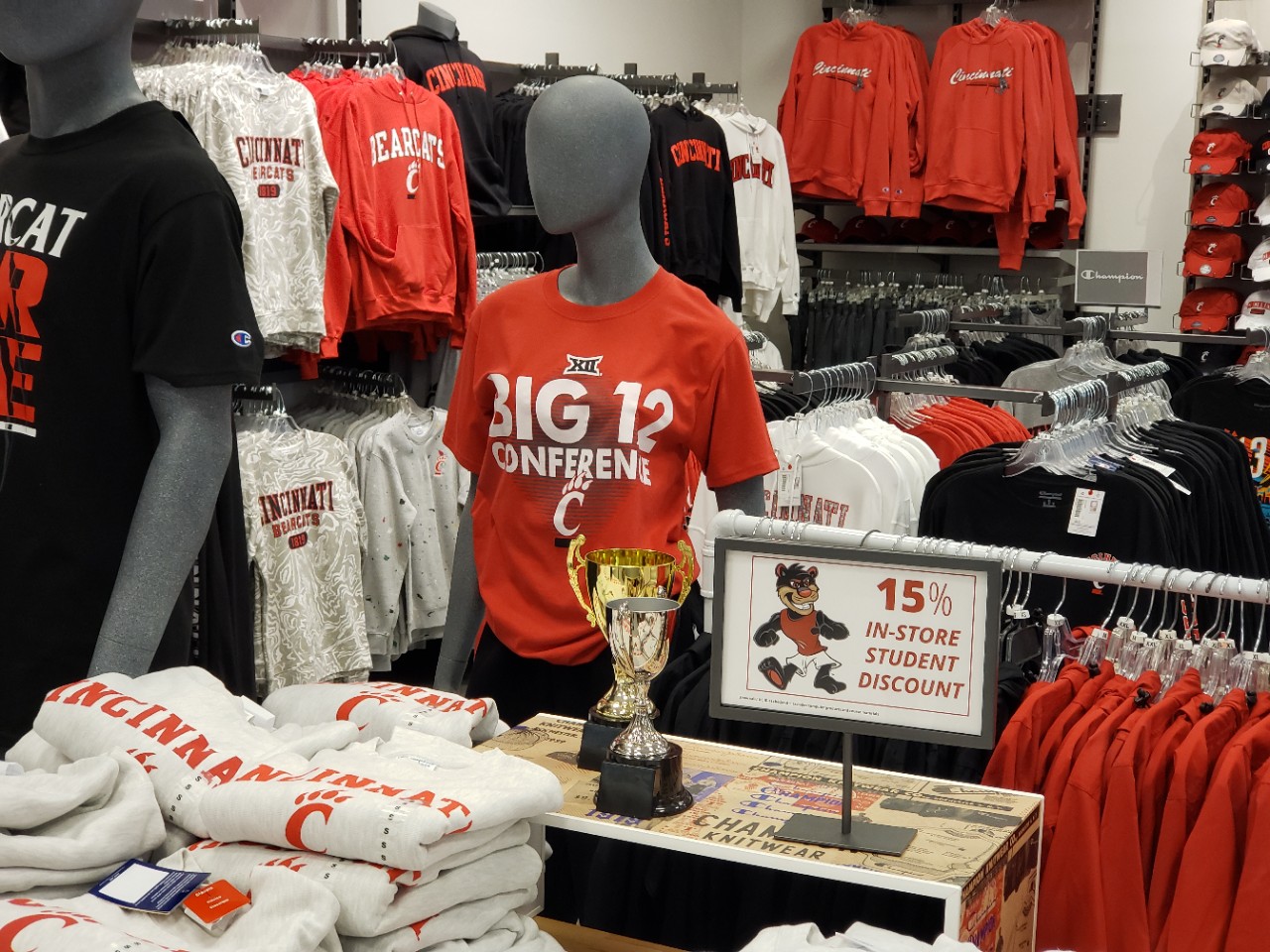 Steve Rosfeld, vice president for development at the UC Foundation, told the AP that philanthropy to UC athletics has quadrupled since 2013. 
Fiscal years 2022 and 2023 brought in a combined $65.7 million compared with $37.4 million in 2020 and 2021, Rosfeld explained to AP. A campaign to raise $100 million from January 2020 to June 2024 reached its goal nine months ahead of schedule.
"This is a storied program, and our community expects to play at the highest levels, and we have a donor base that has certainly helped build readiness for a very long time," Rosfeld told AP. 
"This conference membership in the Big 12 and competing with really outstanding institutions has elevated our excitement as a community because it's a long-term investment," said Rosfeld.
Representatives from the local business community also recognize that UC's entrance into the Big 12 means more opportunities. 
"More people will be traveling here for games," says Matt Bourgeois, director of the Clifton Heights Community Urban Redevelopment Corporation. "Better games bring more people. Those weekends will make a tremendous difference."
Read the full Associated Press story online.
Featured top image courtesy of UC Athletics.