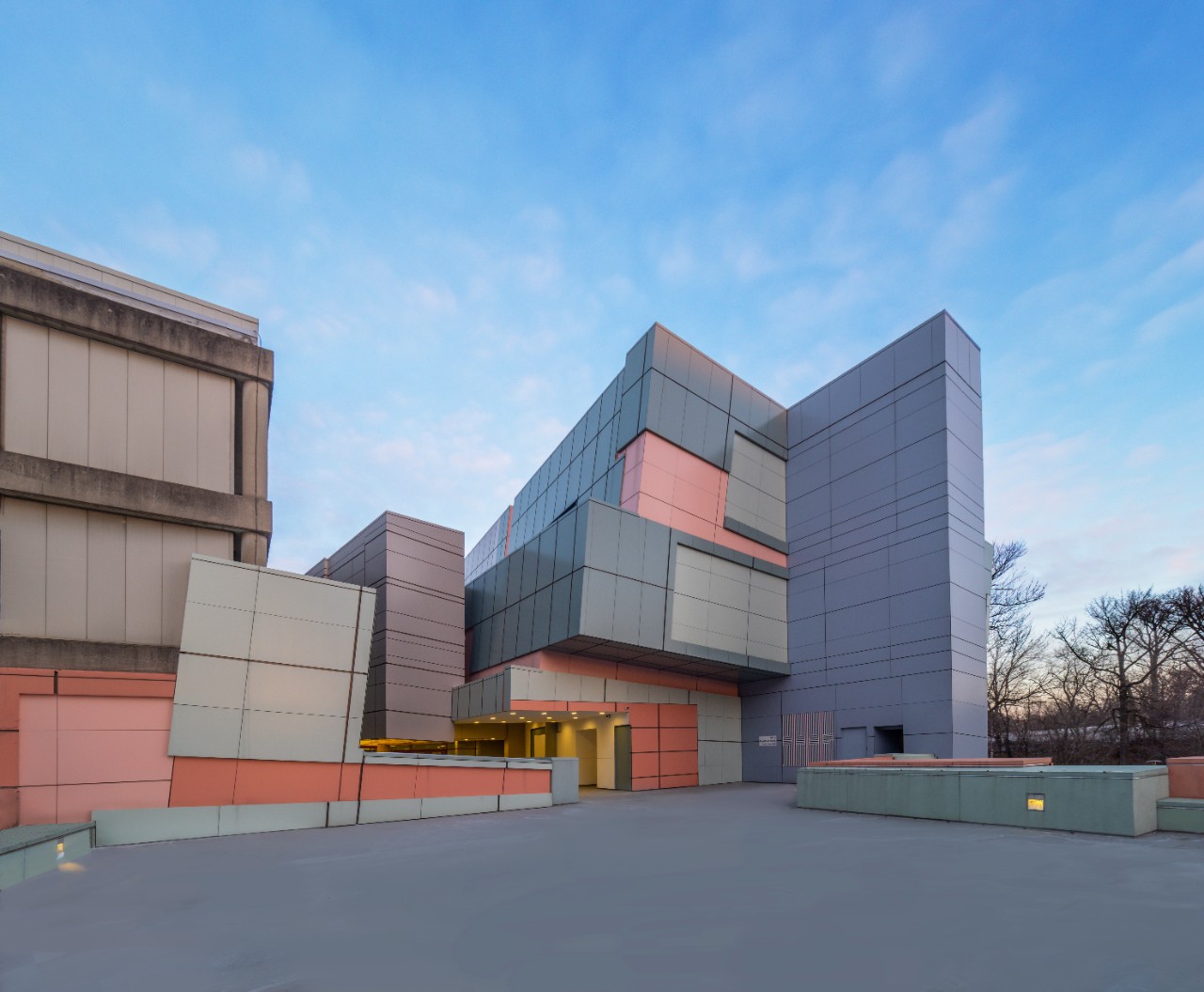 Finding DAAP: One student's perfect fit
Growing up in a small farming town in northwest Ohio, Abra Riley, '26, aspired to a more expansive environment. A self-described "arts person" in high school, she took every arts course offered, served as president of the band and choir, and landed the lead role in four musical theater productions. She dreamed of a college where her love for the arts could take flight. Specifically, she hoped to enroll in UC's College of Design, Architecture, Art, and Planning (DAAP).
"I've never really been a small-town girl, honestly," said Riley. "My aunt went to DAAP — she's a fashion designer — so she was a really big reason I looked at DAAP or even knew what it was. I knew I wanted to go to DAAP. I guess I looked at other schools, but it was pretty much DAAP or die."
Riley laughed and amended her hyperbole: "It was DAAP, or it's going to be tears. DAAP was always my end goal."
Riley, a first-generation college student from a single-parent family, achieved that goal with her acceptance into DAAP. Her actual matriculation was then made possible with the help of several donor-supported scholarships.
"I probably would not be able to come to college if I were not awarded scholarships," she said. "So it's pretty cool to even be considered for them. But to be considered, and then obviously receiving them, is one of the biggest blessings I've ever experienced."
She is deeply grateful to those who have funded a college experience that is preparing her for a career as a print and package designer. "I send one huge thank-you," she said. "It makes me a little emotional. When you give, you're impacting people and students who might not have been able to come to college and are getting to experience something way larger than themselves. I'm paying for the majority of college by myself, so any amount has a huge impact." 
Preparing students for excellence
Riley experienced something of a culture shock while transitioning from high school, where she was one of 48 students in her senior class, to Cincinnati and the UC community. But DAAP's smaller orbit made the transition easier, and Riley was soon living her dream as a communication design (graphic arts) major.
"Being at DAAP in general is amazing," Riley said. "Being able to thrive while being surrounded by so many different creatives and so many different arts styles — whether it's the fine artists or industrial designers — is definitely a highlight. It's something I've never experienced before."
Riley's professors have not only helped her augment her technical skills; they also have imbued her with a deeper sense of how design impacts those who encounter it. "I've learned how to channel my empathy to create designs that help people or make them feel all the good things," she said.
Riley's first co-op took her to an architecture firm in Dallas, where she collaborated with architects and interior designers to create engaging environmental graphics and sculptures throughout the corporate space. Although she normally thrives in the two-dimensional realm, she values her experience working in 3D. "You learn how to consider things you wouldn't think about as a communication designer, like where the furniture is going to be, or whether there is going to be a TV."
In her free time, Riley serves as a DAAP ambassador, giving tours to prospective students and sitting on panel discussions. 
Featured image at top: Exterior of College of Design, Architecture, Art and Planning. Photo/provided.
1
Uplifting stories help #UCtheGood
July 16, 2020
UC Marketing + Communications gathers recent uplifting stories to help the community focus on the good during coronavirus pandemic.
2
Just in: UC tops 50,000 students
August 21, 2023
The University of Cincinnati is anticipating a record fall enrollment with a projected 50,500 students. The growth represents a 5.39% increase and reflects the university's core values around academic excellence, access and inclusion, and affordability.
3
UC Day of Giving a success
April 28, 2021
University of Cincinnati Day of Giving's 24-hour challenge was a tremendous success this year, raising $2,219,197 with 3,232 gifts. The fourth annual UC Day of Giving raised its most money to date with alumni, donors, students, faculty and staff joining together to support UC and UC Health.