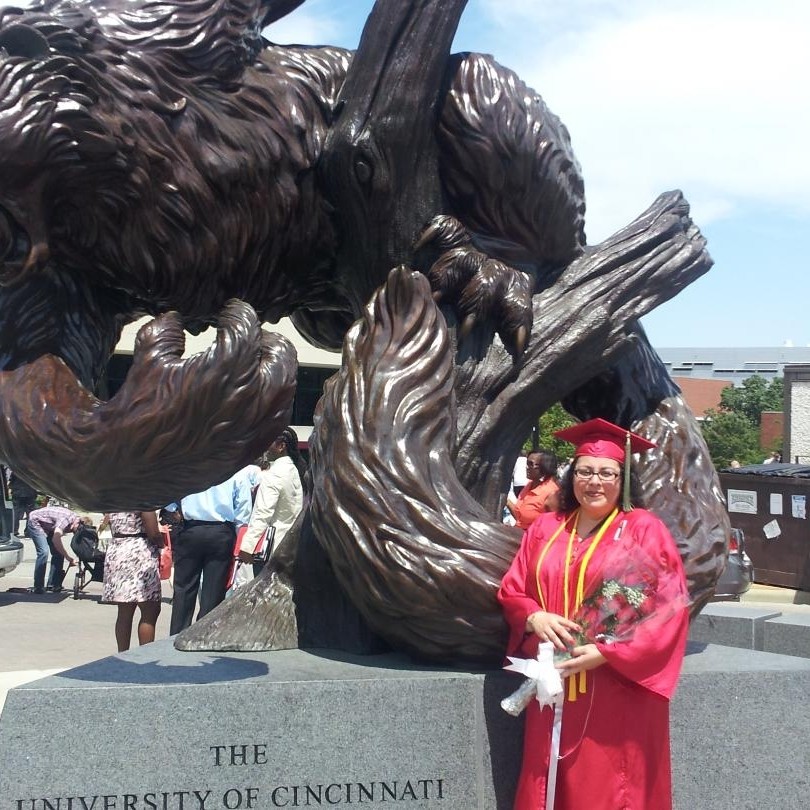 CAHS Alumni Spotlight: Elit Gonzalez
During National Allied Health Week, we're interviewing CAHS alumni who are making a difference.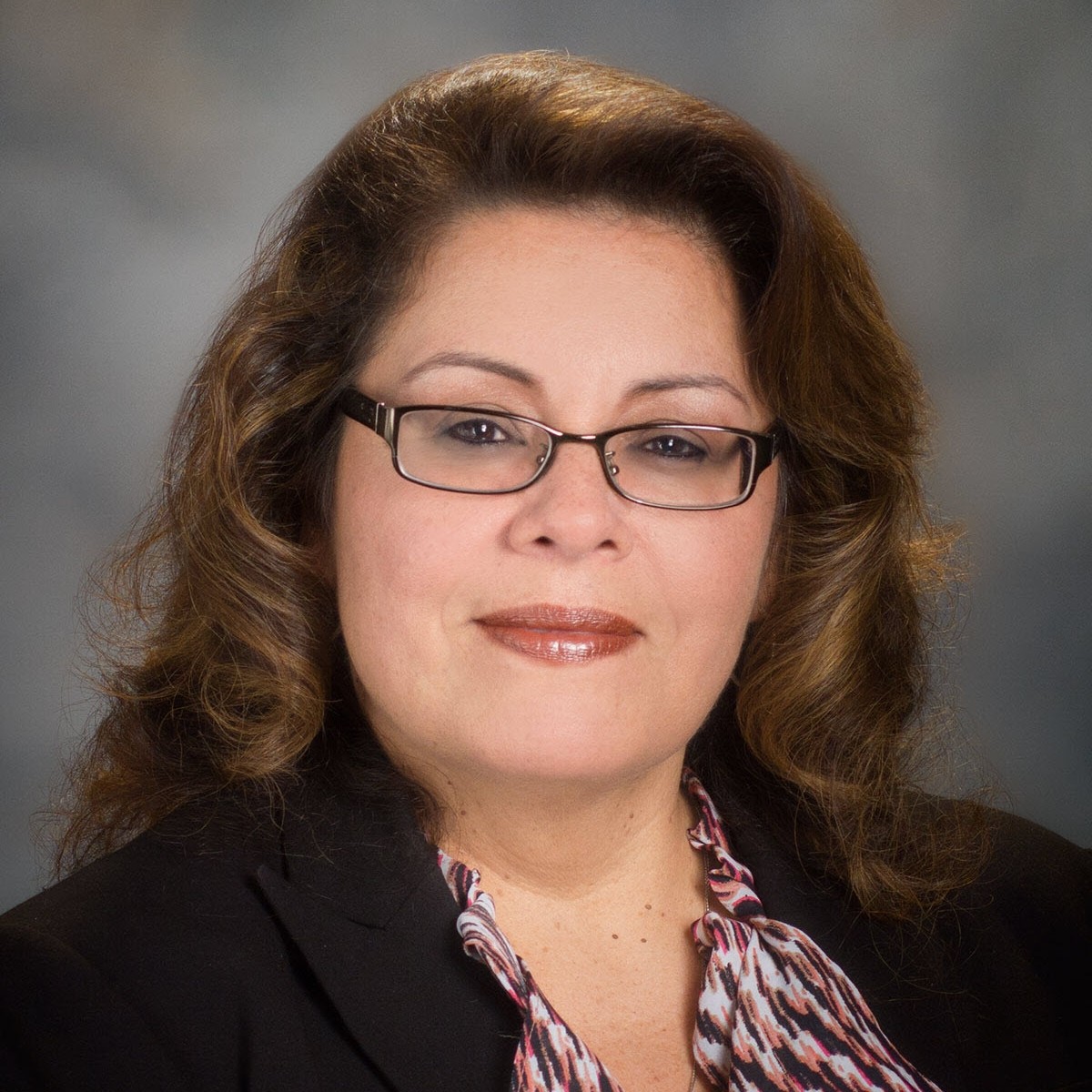 Name: Elit Gonzalez 
Title: Associate Director
Organization: MD Anderson Cancer Center 
UC program: Graduate of the Health Information Management program. 
What does being an allied health professional mean to you?
Being an allied health professional makes me feel proud. Our profession helps our patients and our community indirectly but meaningfully. We are a major support system that manages and maintains the quality and integrity of patient health records for our providers to review and provide the best patient care, for our patients to have immediate access to their records to make important healthcare decisions that impact their lives, and for third party entities to have the ability to quickly obtain access to patient records for billing, payment or legal purposes.
When and why did you know you wanted to pursue a career in your field?
When I was in high school, we had a school/work program where we went to school ½ day and worked ½ day. There were several businesses that collaborated with our high school, so we had various options, and one of them was a healthcare facility. Being that I was an open-heart surgery patient when I was five years old, I was fascinated with healthcare. I was required to do follow-up visits every six months for several years, so I had become very familiar with this environment. I knew I didn't want to be a nurse or directly work with patients, so when an opportunity to work in a Medical Records department came up, I jumped at the chance. At first, this was just supposed to be a temporary 3-month job, but it turned into a 25+ year career.  
What do you love most about your career or current role?
I am currently an HIM associate director and an adjunct professor for various colleges/universities. I absolutely love my current role as an associate director. I am responsible for over 60 employees, with 6 director reports, 4 HIM ops managers, and 2 HIM project analysts. HIM is steadily evolving, and I've been front and center experiencing the evolution of HIM. It's exciting work, I would say my favorite parts of my job are working with people, troubleshooting difficult tasks and learning new things. I also truly enjoy teaching the next generation of HIM and HSM students. It keeps me current and also allows me to share my experience with others.

What steps have you taken to get where you are today?
I worked for Memorial Hermann Southwest, Houston, TX, for about 16 years. I started as a file clerk in high school, then started working my way up as a release of information specialist, data analyst/data entry, chart completion clerk and chart completion coordinator. At this point, I could not go any further without a degree, so I decided to take small steps because I was planning to start a family. While I was about to complete my associate's degree at Houston Community College, I found out about a great opportunity for an HIM supervisor position at The University of Texas MD Anderson Cancer Center in the Texas Medical Center. I interviewed for the position (for a little over one hour) and got the job contingent upon the completion of my degree. I gained some great experience as a supervisor but wanted to continue to grow and qualify for a promotion to HIM operations manager. However, I needed a bachelor's degree. A colleague and I, who shared the same goals, decided to research all of the available universities that offered a quality HIM bachelor's education, and this is when we came across the University of Cincinnati's HIM bachelor's program. Cincinnati was a great experience; I graduated Summa Cum Laude and flew to Cincinnati to proudly walk across that stage. It was not only my two young sons' first plane trip but also their first look at a beautiful college campus, which I believe to this day influenced them greatly. Almost immediately after I obtained my bachelor's degree in HIM, I was promoted to lead HIM operations manager at MD Anderson. My colleague and I wanted to embark on our next chapter immediately and signed up for the Master's degree program at Texas Woman's University, Houston, TX. This was a challenge for me because I decided to obtain my MBA, which was a bit outside of my comfort zone, but nevertheless, I graduated Summa Cum Laude and almost immediately received a promotion to assistant director, and have since been promoted to associate director. Throughout my academic journey, I did have a very strong support system with my husband, children, mother, and close friends. I could not have done it without them. 
How did UC prepare you and set you up for success in your career?
So far in my career, everything I've set my mind to has come to fruition. I wanted to be a supervisor, so I obtained my associate's degree. I wanted to be a manager, so I obtained my bachelor's degree. I was so impressed with the UC HIM program because it was so well structured and professional. The whole team was very helpful and knowledgeable, from registration to the professors. I liked the program so much that I told myself, I wanted to work for UC someday. As soon as I graduated from UC, I asked our program director, Dr. Pamela Greenstone, what do I needed to do to work for UC, specifically to teach HIM courses in your bachelor's program. Dr. Greenstone told me that first, I need to get some experience teaching online courses and obtain my master's degree to teach bachelor's level courses. As soon as I received this information, I immediately enrolled at Texas Woman's University and obtained my Master's degree. I also taught online associate's degree HIM classes for my former Houston Community college. After receiving my master's + 6 years of teaching experience, my goal was fulfilled, and I proudly became a UC adjunct professor.

What encouragement or advice can you offer to fellow professionals in your field or others looking to enter the profession?
The advice I can offer based on my personal experience is that education opens doors, so finish your education and get those RHIT, RHIA, and coding credentials. AHIMA has more credentials than ever, including the newer micro-credentials. We look at experience, education and credentials when hiring in HIM, so this combo is encouraged. We're also looking for very tech-savvy employees, to enhance your technological skills and become familiar with EHRs and data mining. Networking is also vital and can open doors for you. Sometimes, it's not what you know but who you know, so go to your local AHIMA chapters. Become an AHIMA member to take advantage of all their wonderful and very beneficial resources. Hard work and good work ethics open doors, do not take any shortcuts. People talk, and your reputation as a hard worker can help you get the job you want.
What are you most proud of thus far in your career, and what do you hope to accomplish in the future?
I am really proud of the HIM profession and how it has evolved over the years. It has become a respected and trusted profession. I am proud that IT departments look to us for advice on how to resolve something in our EHR. Providers seek our professional advice on how to navigate an EHR and WE help troubleshoot various EHR issues. We help providers with documentation improvement and improve the medical record's quality. Most importantly, we help our patients.
More recently, my team and I won the AHIMA Grace award, for a project we all worked on as a team with our Inpatient Nursing division, in 2022. We shared this recognition with our institution, and it really put our HIM department on the map. 
Is there anything else you would like to share? Advice, misconceptions, unpopular opinions related to your field of work?
First, I would also like to share something that I always get asked about HIM regarding opportunities for remote work. It used to be that only coding professionals worked from home. Approximately 90% of our HIM staff, including managers, work from home today. Most work from home, some are hybrid, and about 10% are still required to work onsite, but we offer incentives like working four 10s. Our teams are productive both on and offsite, and sustaining a good work/life balance is important.
Additionally, there are so many types of jobs an HIM professional can do; these job types can vary from facility to facility, but here are just some examples:
Data Integrity
Clinical Documentation Integrity
Medical Record Auditor
Release of Information
Deficiency Tracking
Document Management
Forms Management
Data Access
Coding
Team leader
Supervisor
Project Analyst
Manager
Director and more.
1
CAHS Alumni Spotlight: Elit Gonzalez
October 31, 2023
To celebrate Allied Health Week, the College of Allied Health Sciences is pleased to recognize Elit Gonzalez, alumni of the Health Information Management program.
2
CAHS alumni spotlight: Rob Marty
October 31, 2023
To celebrate Allied Health Week, the College of Allied Health Sciences is pleased to recognize Rob Marty, alumni of the Master's of Health Administration program.