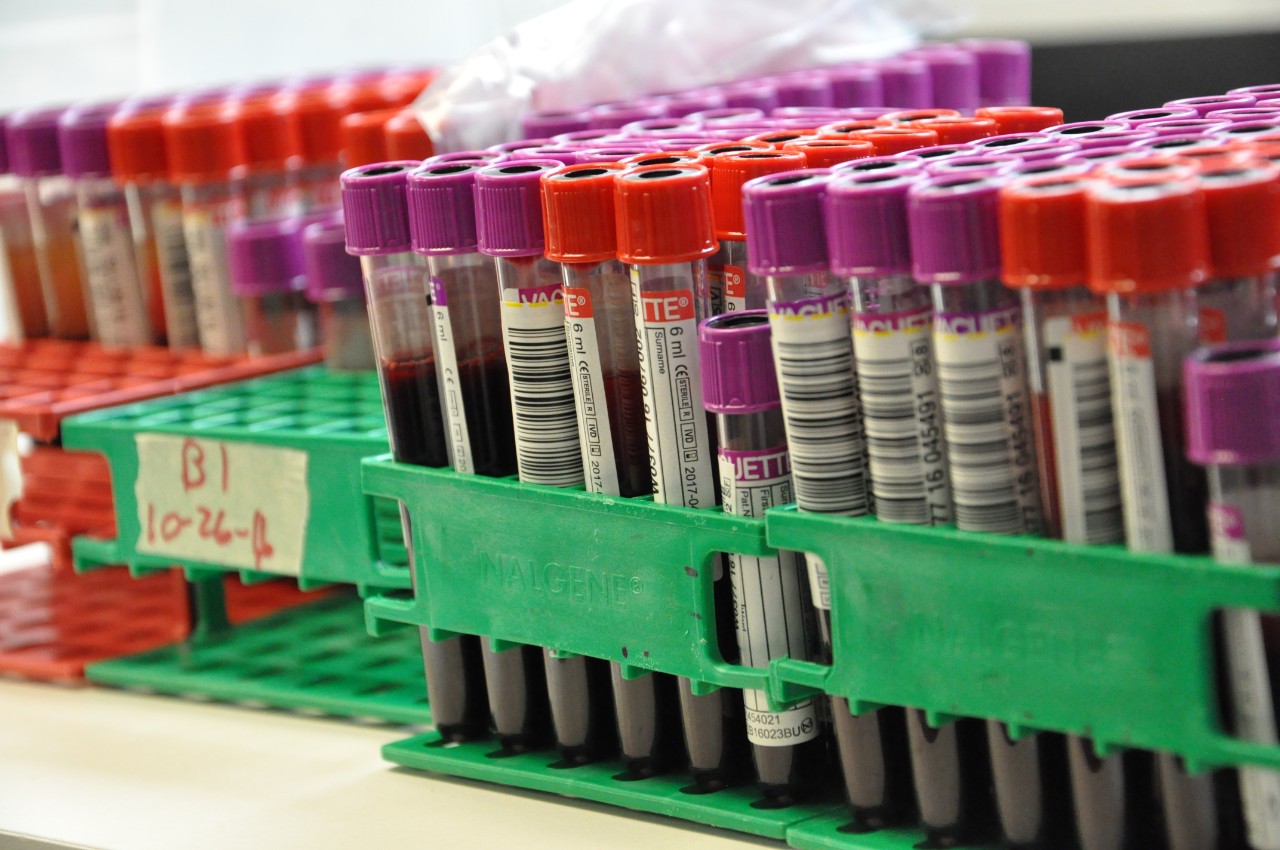 BARDA partners with Hoxworth Blood Center to develop and validate an improved method to evaluate next-generation blood products
To further prioritize the advanced development of next-generation blood products for use, BARDA is partnering with Hoxworth Blood Center, University of Cincinnati, to develop an improved alternative method to assess blood products in regulatory studies.
Hoxworth Blood Center will conduct pre-clinical and clinical trials to compare Biotinylation to Chromium-51 to evaluate the safety and efficacy of using a non-radioactive alternative labeling method to assess blood products. If biotin is found to be a more effective labeling alternative, it could result in many improvements of safety and availability of blood products in radiological or nuclear mass casualty incidents (MCI).
Biotin (vitamin B7) is an essential nutrient that helps the human body metabolize fatty acids, glucose, and amino acids and is naturally present in food and is available as a dietary supplement. Since it is more widely found, it could help improve the amount of blood products available for patients that need it. Additionally, the U.S. has only one producer of Chromium-51 which could result in less product availability and potential shortages. 
Cr-51 is a synthetic radioactive isotope of chromium used to label RBCs to facilitate measurement of circulating RBC mass, volume, and survival time. The use of Cr-51 exposes  research subjects and laboratory technicians to radiation and limits the number of laboratories permitted to perform testing due to regulation requirements, such as needing to obtain a special license and may be subject to state or U.S. Nuclear Regulatory Commission guidelines for possessing/using radioactive materials. Additionally, more laboratories could evaluate blood products and novel blood products candidates, including those for use in transfusion in the context of public health emergencies and routine medical treatment and would be a safer alternative to using Cr-51 because it is not radioactive.
Under the agreement, BARDA will provide funding and expertise for a clinical trial to validate biotin, a naturally occurring vitamin, as a safe and effective option to replace chromium 51 (Cr-51) as the U.S. Food and Drug Administration's (FDA's) current "gold standard" labeling method for measurement of circulating red blood cells (RBCs). BARDA invests in next generation blood product candidates that address hematopoietic injuries and build blood system capacity, including those that have long shelf-lives, are stable at higher temperatures, and can be administered in the field or enroute to a hospital. These investments rely on enabling technologies, such as safer labeling methods that enable evaluation of circulating RBCs, to support regulatory approval.
This award contributes to objectives set in BARDA's 2022-2026 Strategic Plan, which emphasizes the importance of supporting the development of enabling technologies that can facilitate the regulatory process.
This award is one component of the BARDA's CBRN Division medical countermeasure portfolio, visit the CBRN Portfolio to learn more.
About Hoxworth:
Hoxworth Blood Center, University of Cincinnati, was founded in 1938 and serves more than 30 hospitals in 18 counties in Southwestern Ohio, Northern Kentucky, and Southeastern Indiana. Annually, Hoxworth collects more than 100,000 units of blood from local donors to help save the lives of patients in area hospitals. Hoxworth Blood Center: Saving Lives Close to Home. 
2
University of Cincinnati commits $12M to advance 'Next' inclusive culture
October 6, 2022
The University of Cincinnati is committing $12 million to grow inclusive excellence by leveraging diverse perspectives to advance innovation, creativity and complex problem solving in biomedical research. The new program, FIRST+ Lives Here for Urban Health, aligns with the National Institutes of Health's FIRST (Faculty Institutional Recruitment for Sustainable Transformation) Program and advances the university's Next Lives Here strategic direction.
3
UC Serves 2023 underscores university's commitment to Cincinnati community
April 27, 2023
This year, the university is celebrating the return of UC Serves – a day for staff and faculty to share the experience of intentional, focused service to the communities surrounding the University of Cincinnati campuses and beyond. The day of service helps connect UC with community neighbors and build stronger connections among university employees. UC Serves brings staff and faculty to the front lines in supporting UC's institutional commitment to service and community impact in support of our local non-profit partners.