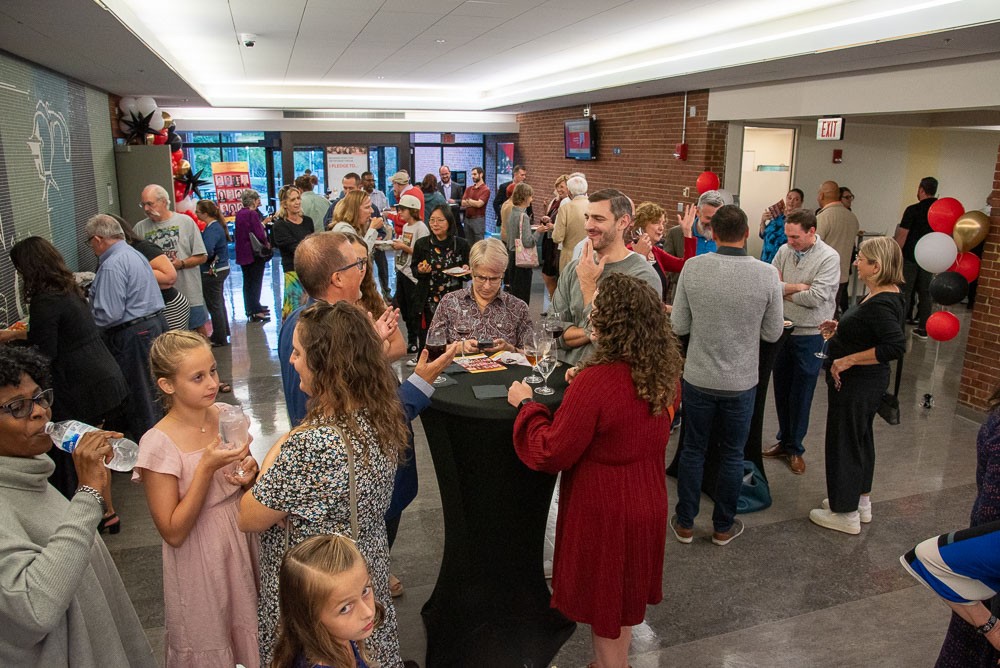 UC Blue Ash honors award-winning faculty, staff and alumni
The University of Cincinnati Blue Ash College Distinguished Awards event included stories of a heroic effort, impressive achievements and a late start to a stellar career.
The annual event was held on Sept. 28 on the UC Blue Ash campus to celebrate the 11 faculty and staff members and one alumna who are recipients of the college's 2023 Distinguished Awards.
Diane White is the winner of the Distinguished Alumni Award. She started her journey when she enrolled at UC Blue Ash at the age of 39 without a clear idea of exactly what she wanted to do. Today, she is the business officer for the college and oversees all aspects of strategic budget planning, purchasing, payroll and business administration.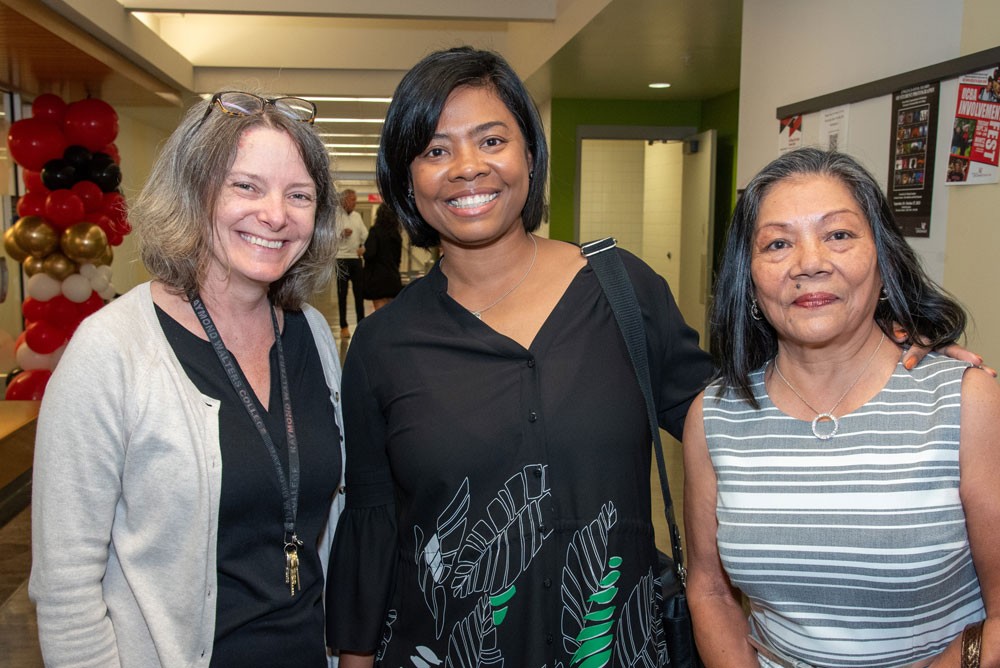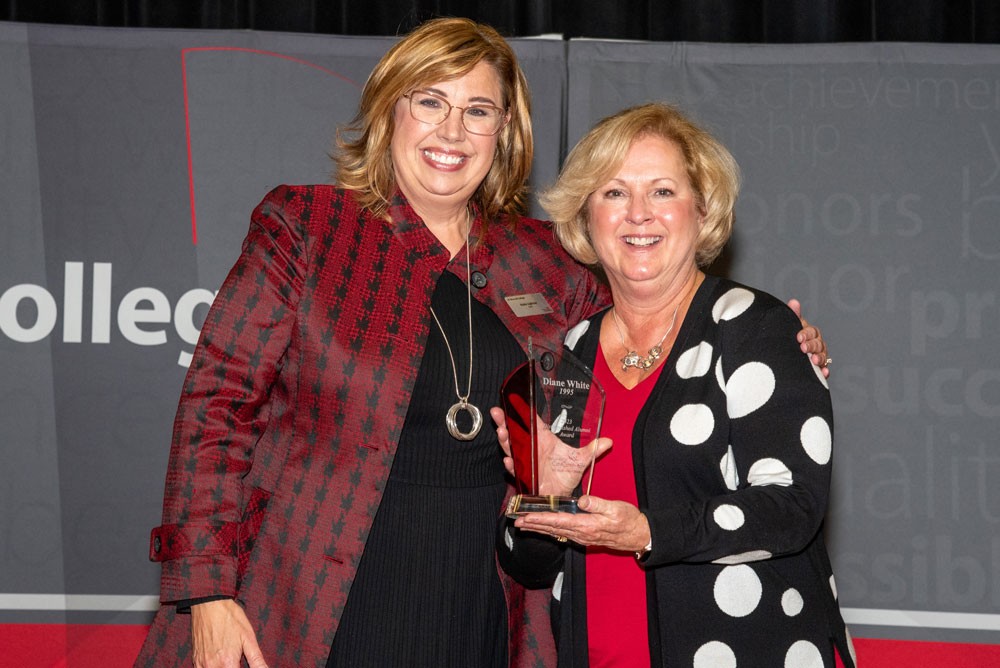 "I boldly stepped into the college, and I found great support. I felt very at home here at UC Blue Ash," said White. She credits one of her professors for encouraging her to pursue a career in accounting.
"Just those 10 minutes speaking with her really set me on my path," she said.
White used that encouragement and the education she received at UC Blue Ash to earn her bachelor's degree, become a certified public accountant and embark on a career in accounting where she has excelled for the past 25 years, including 20 years at UC. She took on increased responsibility in leadership roles at the university before coming full circle when she was named the business officer at UC Blue Ash in 2019.
"I would have never expected when I walked in the door as a new student that I would be the business officer for this college one day. It's amazing," White added.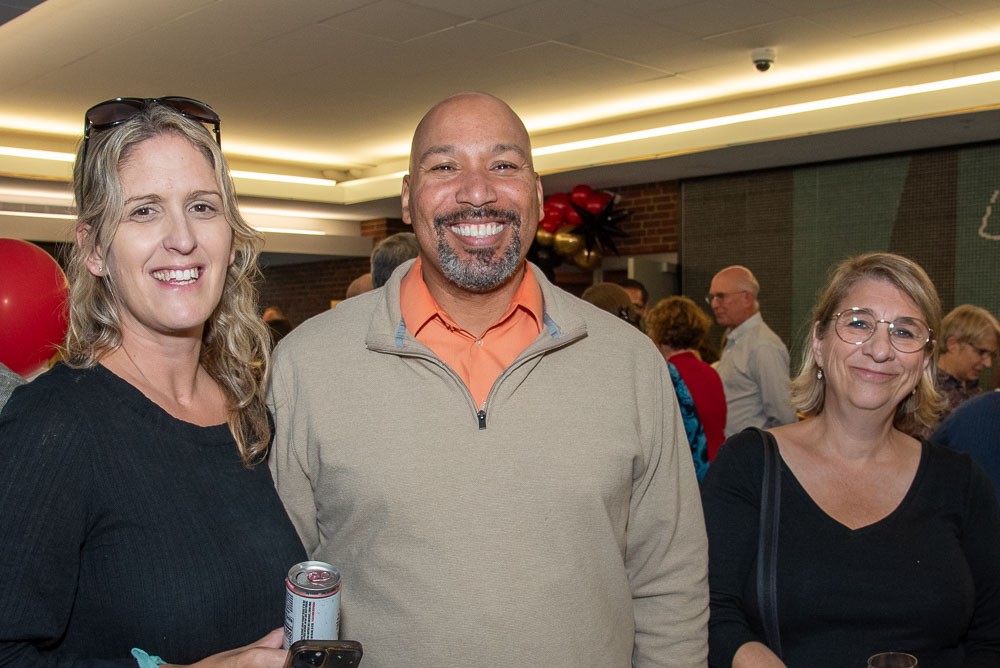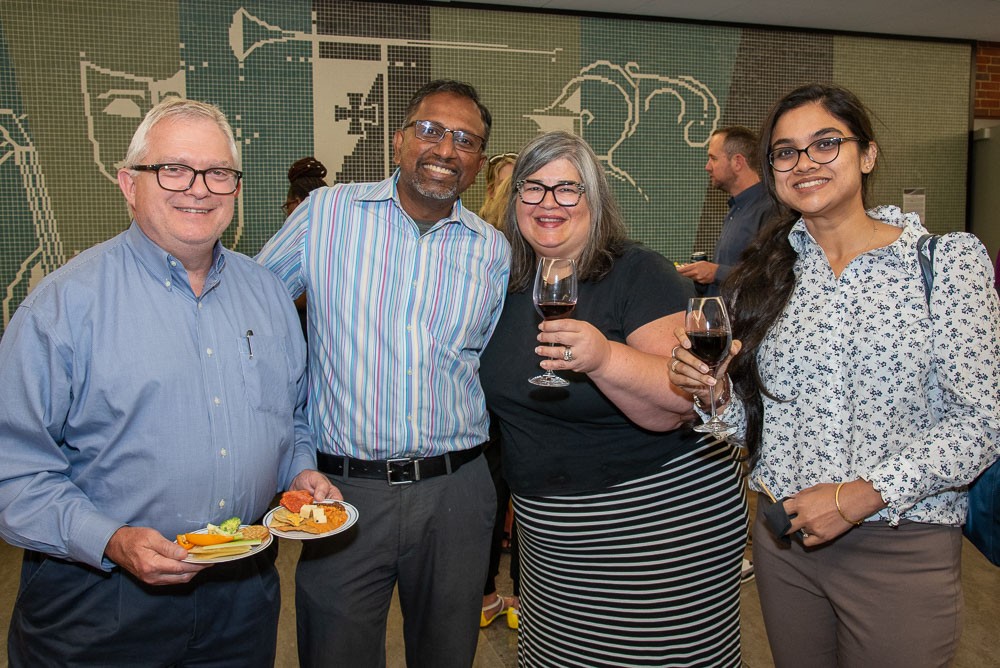 The program also highlighted the work of Chuck Jones and Jason Zimmer, two members of the UC Blue Ash Facilities Management team who worked around the clock, including coming to campus on Christmas Day, to reduce the damage that occurred when pipes burst in Walters Hall this past winter due to a big swing in temperatures that saw thermostats reach minus 15 degrees. Without the efforts of Jones and Zimmer, the resulting damage would have been much worse, and the building, which houses all of the science and most of the health care programs at UC Blue Ash, would not have been ready for the spring semester just a few weeks later.
"Had they not done what they did, or stayed on top of it, the entire building would have had to be rebuilt or renovated," said Kevin Peck, associate director of maintenance and operations.
Below is the full list of the 2023 UC Blue Ash College Distinguished Award winners.

Suzanne Bradshaw – Outstanding Faculty Service Award
Jeff Fox – Honored Adjunct Award
Jessica Furgerson – Exemplary Scholarship Award
Lainie Ipsa – Student-Centered Service Award
Chuck Jones – Distinguished Service Award
Michelle McKinney – Inclusive Excellence Award
Heather Moore – Provost Faculty Excellence Award
Drew Shade – Innovative Teaching Award
Sue Sipple – Provost Faculty-to-Faculty Mentoring Award
Hannah Thompson – Rising Star Award
Diane White – Distinguished Alumni Award
Jason Zimmer – Distinguished Service Award
Featured photo at top: Faculty, staff, alumni, students and guests congregate at the awards ceremony reception in the Muntz Hall lobby.
About UC Blue Ash College
UC Blue Ash College is a regional college within the University of Cincinnati. It offers one of the best values in higher education with access to a nationally recognized UC education in more than 50 degree and certificate programs, as well as tuition that is about half of most colleges and universities. The college is located on a scenic 135-acre wooded campus in the heart of Blue Ash, Ohio. To learn more, call 513-558-9495, visit us online, like us on Facebook or follow us on Twitter and Instagram.
1
UC Blue Ash professor finds inspiration in documents from nation's troubled past
August 21, 2020
A 1925 property deed owned by her late grandfather inspired Rhonda Pettit to address racial segregation and institutional racism in her poem 'A Deed Supreme.' It is one of two poems by Pettit included in the Anthology of Appalachian Writers Crystal Wilkinson Volume XII, which was recently released by the Shepherd University's Center for Appalachian Studies and Communities.