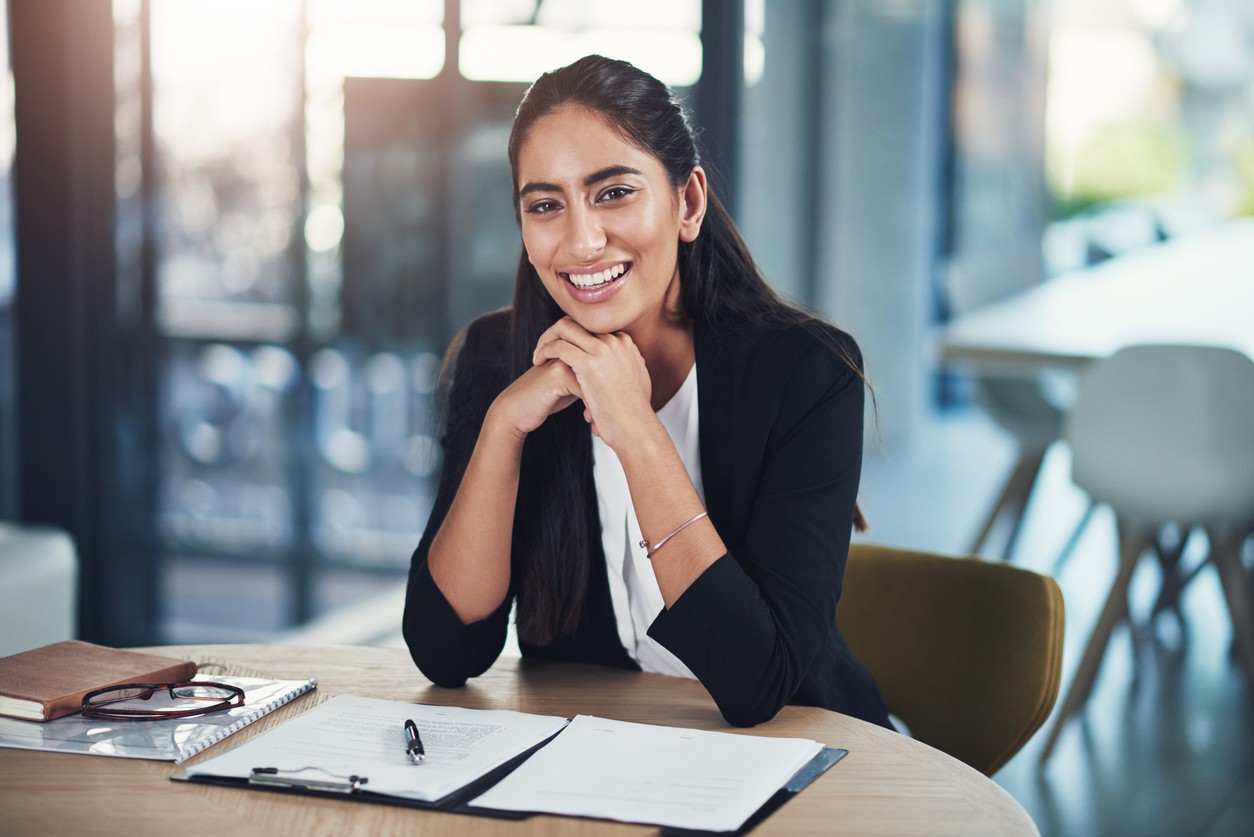 UC Law bar results announced, students rank second best in state
The results of the July 2023 Ohio Bar Exam released today show that the University of Cincinnati College of Law recorded a bar passage rate of 88% for first-time test takers, outpacing the state's first-time takers passage rate of 80%. With this number UC Law first-time takers rank second in Ohio.      
Additionally, Cincinnati Law also posted an 83% passage rate for overall exam takers. The 83% passage rate was 10 percent higher than the state average of 73%. Over 900 aspiring attorneys from across the state and the country took the July exam, including 115 Cincinnati Law graduates.
"I am truly delighted by this year's bar results, which help to demonstrate that the significant investments the College of Law has made in student success are bearing fruit," said Dean Haider Ala Hamoudi. "I extend my deepest gratitude to the faculty and staff for their efforts in preparing our students for this important milestone. Special thanks go to the amazing academic success team, led by Dean Dyann Margolis and Kate Selander, who worked unceasingly over the entire year to help us achieve this result. Most importantly of all, warmest congratulations to all of our incredible graduates who have passed the bar. They began their law school careers under very difficult conditions, in the midst of the COVID pandemic, and demonstrated remarkable resilience in persevering through the significant challenges placed in front of them. We are deeply proud of each of them."
Over the last few years, Cincinnati Law has made significant investment in programs and services to support student success on the bar exam and beyond. Last year, for example, the college added the position of director for academic success and bar programs to its roster, allowing us to provide additional support for first-year students as they acclimate to law school and develop a strong legal foundation.
The college also recently launched several initiatives designed to improve performance on the bar exam in the third year and after graduation. These include
Expanding the number of seats in the early bar preparation course, ensuring that students who want the early instruction and practice for the bar are able to do so; and

Enhancing on campus programming throughout the post-graduate bar study period.  This programming ensures graduates have the opportunity to experience in person test practice with distractions comparable to what they would face during the actual bar exam. It also gives graduates an opportunity to come together as a community working towards a common goal.
"Our graduates' success is a result of the strong foundation built throughout their three years at UC Law and their incredibly hard work post-graduation" said Dyann Margolis, assistant dean of academic success and bar programs. "We're proud of what they have achieved and look forward to seeing what they will accomplish as licensed attorneys."
Applicants who successfully passed the exam and satisfied all of the Supreme Court's requirements for admission will be invited to take the attorney oath of office on November 13, 2023 at the Palace Theatre in Columbus, Ohio, where Dean Hamoudi will be giving remarks on behalf of all of the Ohio law school deans. This program will also be recorded, available for viewing in the Supreme Court video archive.
The College of Law is aware that there are some who were not successful in passing the bar, and it is committed to continuing to support them. "To those who proved not successful this year, please do know that we are here for you," Dean Hamoudi noted.  "There are many stellar individuals with distinguished careers within and outside of the legal field who were likewise unsuccessful on the bar on their first attempt. We will be reaching out to you over the next few weeks and look forward to working with you in the months and years ahead."
About the University of Cincinnati College of Law
Founded in 1833, the University of Cincinnati College of Law has the distinction of being the first law school west of the Alleghenies. From humble beginnings 175 years ago in a room above Timothy Walker's law offices to its home today, Cincinnati Law has been on the leading edge of legal education. Thousands of lawyers have graduated from the law school, and about one-third practice in the Greater Cincinnati community, working in all areas of the law. For more information about the College of Law, visit www.law.uc.edu.