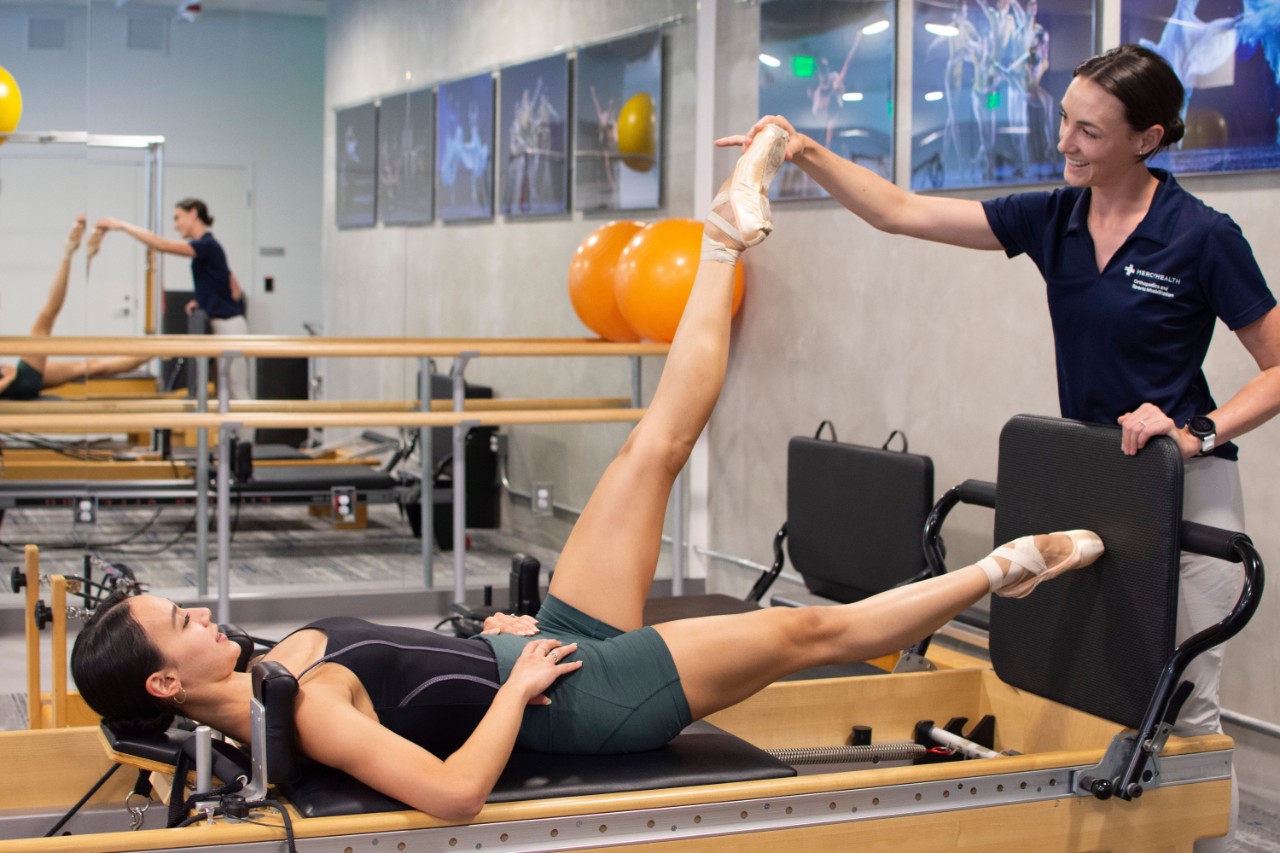 CAHS Alumni Spotlight: Carolyn Crampton, MS, ATC
During National Allied Health Week, we are interviewing CAHS Alumni who are making a difference.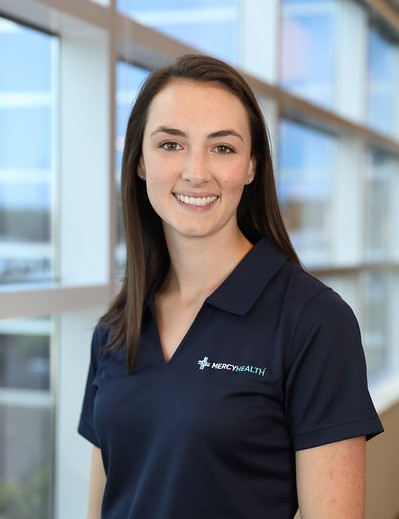 Name: Carolyn Crampton, MS, ATC
Title: Athletic Trainer 
Employer: Mercy Health 
UC Program: BS, Athletic Training 
What does being an allied health professional mean to you?
It means being a part of a team-based approach to provide patients with a breath of expertise that allows both the patient and the allied health professionals the most opportunity to succeed. Being an allied health professional brings me a sense of pride and deep meaning in my work.
When and why did you know you wanted to pursue a career in your field?
I spent my first year at UC as a ballet major in CCM. I knew I wanted to pursue a career in Athletic Training after working directly with an athletic trainer rehabilitating my injury and experiencing first-hand, the level of attention that went into my care.
What do you love most about your career or current role?
I love that there are so many opportunities to specialize in a variety of settings within the profession of athletic training and that I continue to learn something new every day with the work I'm pursuing.
What steps have you taken to get where you are today?
I continually said "YES" to any opportunity that came my way as a student and young professional. Creating a network of supportive and experienced athletic trainers around me has given me an abundance of opportunity and opened the doors to where I am today.
How did UC prepare you and set you up for success in your career?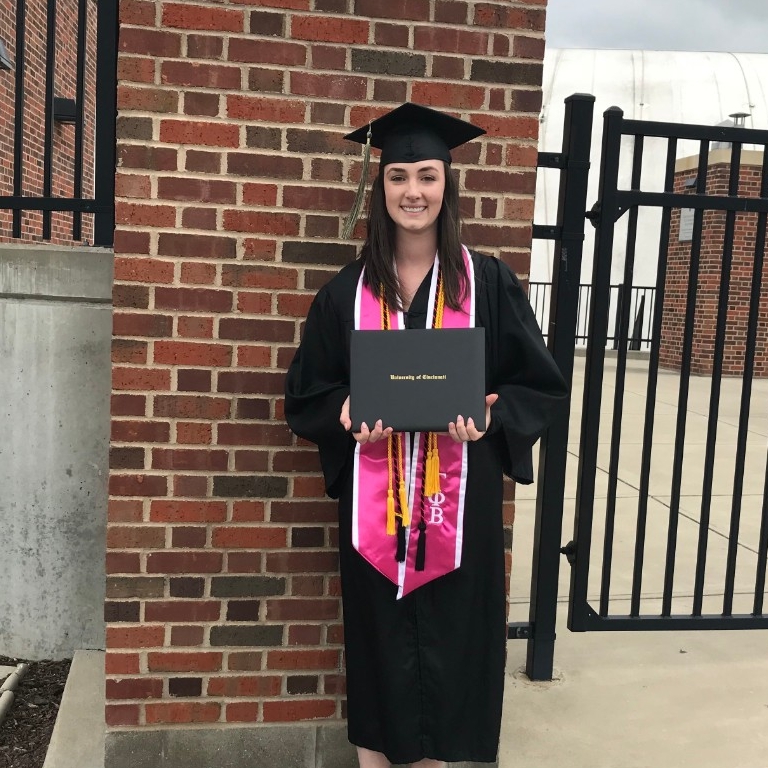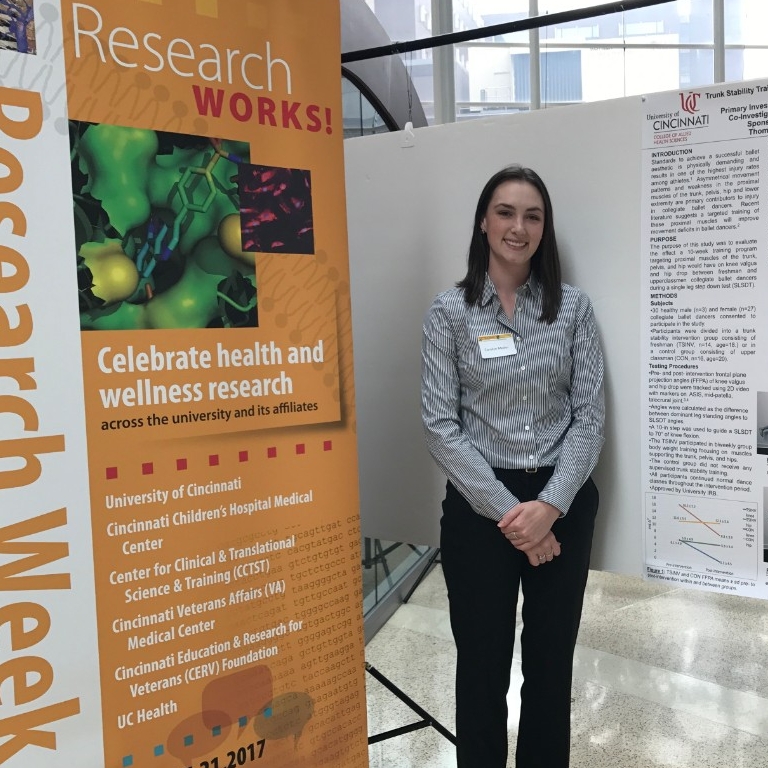 The athletic training program at UC was set up with a focus on clinical learning opportunities. The experiences of learning from a variety of clinical preceptors with diverse backgrounds and clinical settings allowed me to graduate with real-world clinical skills, allowing me to jump into the professional world with little hesitation.
What encouragement or advice can you offer to fellow professionals in your field or others looking to enter the profession?
A career of service to others can lead to burnout as you give to others without receiving in return. My encouragement for fellow allied health professionals is to prioritize your health and wellness first so that you can bring more to the patients you serve.
What are you most proud of thus far in your career, and what do you hope to accomplish in the future?
I am most proud of my steadfastness and commitment to serving my patients. Each daily win, when you can help another person, fills me with great pride, more than any other award, scholarship or recognition ever has.
Is there anything else you would like to share? Advice, misconceptions, unpopular opinions related to your field of work?
Athletic training is a profession where you can make it what you want. Athletic training can take you anywhere if you have a passion for helping others and an aptitude for lifelong learning.
2
CAHS Alumni Spotlight: Elit Gonzalez
October 31, 2023
To celebrate Allied Health Week, the College of Allied Health Sciences is pleased to recognize Elit Gonzalez, alumni of the Health Information Management program.
3
CAHS alumni spotlight: Rob Marty
October 31, 2023
To celebrate Allied Health Week, the College of Allied Health Sciences is pleased to recognize Rob Marty, alumni of the Master's of Health Administration program.