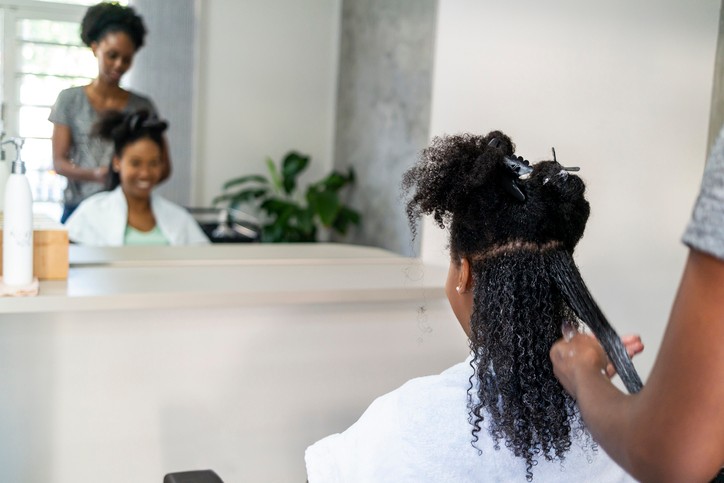 Cincinnati Edition: FDA proposes ban on hair straightening products that contain formaldehyde
The Food and Drug Administration (FDA) is proposing a ban on chemical hair straighteners that contain formaldehyde. Frequent use of hair straighteners and relaxers containing the highly toxic carcinogen have been linked to an increased risk of cancer and other long-term adverse health effects, including headaches, asthma and allergic dermatitis.
According to the New York Department of Health, there are more than 150 hair straightening products on the market that contain formaldehyde. These products are predominately marketed toward Black women, where the rates of uterine cancer have seen the biggest increase. A study from the U.S. Department of Health and Human Services' National Institutes of Health found that women who use chemical hair straighteners containing the toxin face more than twice the risk of developing endometrial cancer. Black women may be more "affected due to higher use."
The University of Cincinnati's Kelly Dobos joined Cincinnati Edition to discuss the chemistry of these products and tips for consumers when shopping for them.
Dobos said even when formaldehyde itself is not an ingredient, other ingredients can release formaldehyde gas when exposed to heat. It is important to read the labels for ingredients and to buy products from reputable companies, Dobos said, as some products sold online do not follow FDA requirements to list every ingredient on its label.
"If your product does not have an ingredients statement, that should be flagged and something you should also be reporting to the FDA so the FDA can follow up on this as well," said Dobos, a cosmetic chemist and adjunct instructor in UC's Cosmetic Science Program in the James L. Winkle College of Pharmacy.
As the market trends toward more natural products, Dobos said it is important to realize that "natural" doesn't always mean safer.
"Chemicals surround us everywhere. Water is a chemical...and there are chemicals of course that are dangerous [like formaldehyde]," she said. "Natural materials can be just as dangerous as synthetic materials. It's really determined by the chemistry of the material itself."
Listen to the Cincinnati Edition segment.
Learn more about cosmetics safety from the Personal Care Products Council.
Featured photo at top of hair stylist and client. Photo/Wsfurlan/iStock.