Local 12: How to protect yourself from gift card scams
UC professor says scammers alter gift cards, place them back on racks in stores
Shoppers who plan to purchase gift cards need to be vigilant to avoid becoming the victim of a scam, Local 12 reported.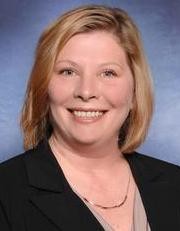 Bekah Michael, assistant professor-educator in the University of Cincinnati's School of Information Technology and the executive staff director for the Ohio Cyber Range Institute, told Local 12 that scammers alter gift cards and place them back on the rack at stores. When a shopper purchases the gift card, the scammer gets the money.
"So it's difficult to protect yourself," Michael said. "The one thing about gift cards is they are anonymous. They are not linked to another human. They are not linked to your ID. It's not like a credit card where you would have some verification, and you would be able to say, 'Hey I didn't make that charge.' It's truly anonymous as to who is using that gift card, and who is loading it up."
Among the ways shoppers can reduce the risk of becoming a victim of the scam is to inspect gift cards for tampering or purchasing them online, Michael said.
Featured image at top: Gift cards. Photo/Adam Winger via Unsplash
Impact Lives Here
The University of Cincinnati is leading public urban universities into a new era of innovation and impact. Our faculty, staff and students are saving lives, changing outcomes and bending the future in our city's direction. Next Lives Here.