UC alum: From the gridiron to the stars
After losing what mattered most, Dakotah Tyler found a new passion in A&S physics
Dakotah Tyler had accomplished what he dreamed: he excelled as a high school football player, received dozens of offers, and signed to play for the University of Kentucky. At the time, football, and nothing else, was who he was.
"I had a pretty troublesome childhood, and I found that training and sports allowed me to focus my energy," said Tyler.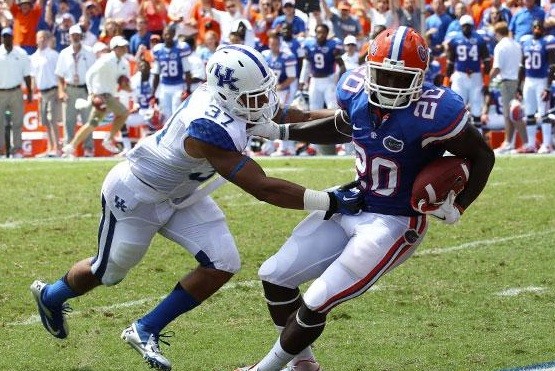 Unfortunately, tragedy struck in the form of a ligament tear, sidelining Tyler during his junior season. He would rehab through senior year and did not play football for UK again. 
"That was my lifelong dream. That was what I thought I was going to be successful in," Tyler said. "Had my entire identity wrapped up in football. Losing that meant losing everything."

So, how does a former college defensive back find a new path? Tyler turned to rehabilitation and his love of science. While his injury healed, Tyler kept himself occupied with astronomy documentaries. As he was searching for something to alleviate the boredom of rehab, something else happened.

"I had this very limited narrow perspective of the world. Everything that I knew about everything was emanating from a point in which I was the center focus in everyday life," Tyler said.
The documentaries challenged him to study more of the universe, and changed his worldview.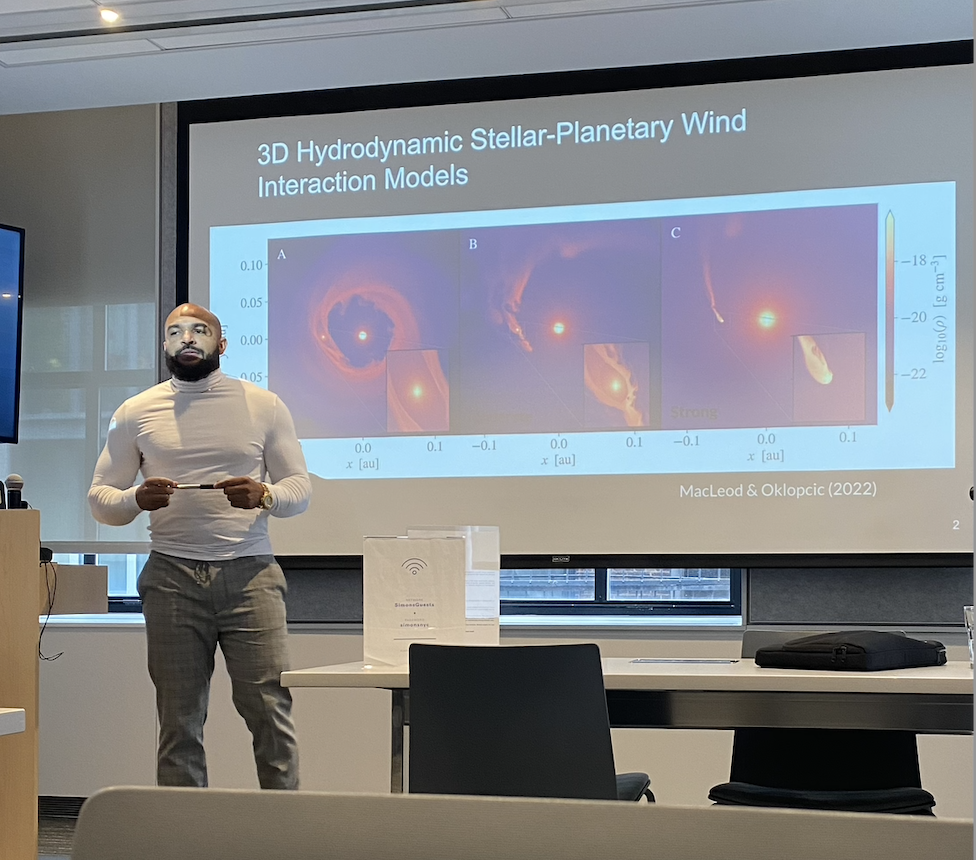 He had found something new, something that could give him a new purpose. He hadn't known who he was outside of athletics, but studying the universe and the stars had potential. The only issue was he didn't know where to start. So, he began his research.

"I'm out here googling stuff, how do you become an astrophysicist?"
Tyler graduated from Kentucky in 2013 with a bachelor's degree in community and organizational leadership but quickly learned that he would need a new degree to get into any graduate physics program.
Tyler felt he needed to kick things into high gear.
During his research, he read about the physics program at UC. He had family in Cincinnati and couldn't ignore the chance for in-state graduate tuition. He moved to Cincinnati and after a year at Cincinnati State, enrolled in UC as a physics major with a focus in astronomy.
A new Bearcat's journey into astronomy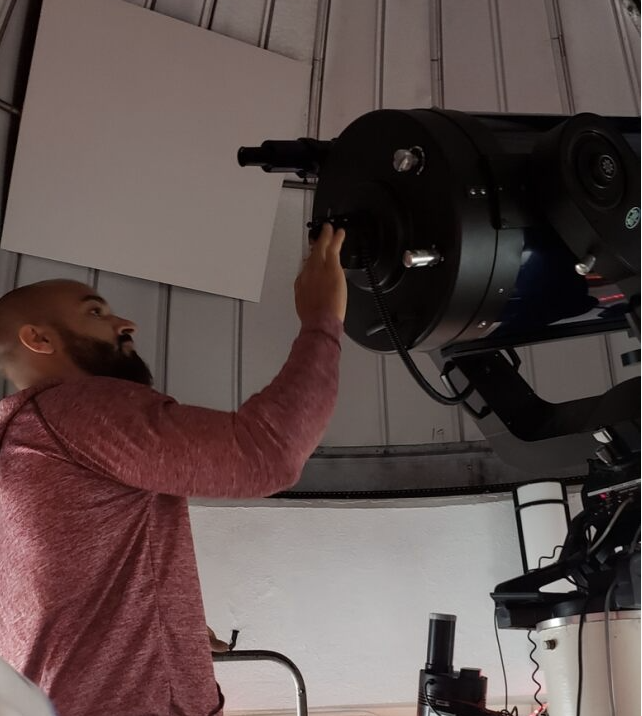 Everything wasn't rainbows and sunshine for him. He was grateful for a fresh start, but had to enter a field he had no experience in. He needed the proper guidance and mentorship to get him through the rigor of physics.
Fortunately, the physics department had him covered, particularly his student mentor Rachel Fernandez. 
"One thing I was missing was that guidance. Rachel definitely stood out to me. She really pointed me in the right direction, and mentored me academically," Tyler said.
In her mentorship, Tyler gained advice for graduate school and joined a research group that studied stars with disks of material surrounding them.
Of course, the award-winning faculty of UC's Physics Department were instrumental in his Bearcat years for Tyler, "they really helped to guide me academically, otherwise I wouldn't necessarily have known what other steps to take."
At UC, Tyler worked as a teaching assistant and landed a research opportunity at the Harvard Smithsonian Center for Astrophysics. After graduating as a double major in astrophysics and physics in 2019, Tyler gained another opportunity in Maryland, where he studied the atmosphere of Mars during a research project at NASA's Goddard Space Flight Center. Afterwards, he enrolled into UCLA's master's of science in astrophysics.

"UC was the best decision for me at the time, and ended up being a great experience," Tyler says, citing his Bearcat years as a major step to get into "the next level in an astrophysics program at UCLA."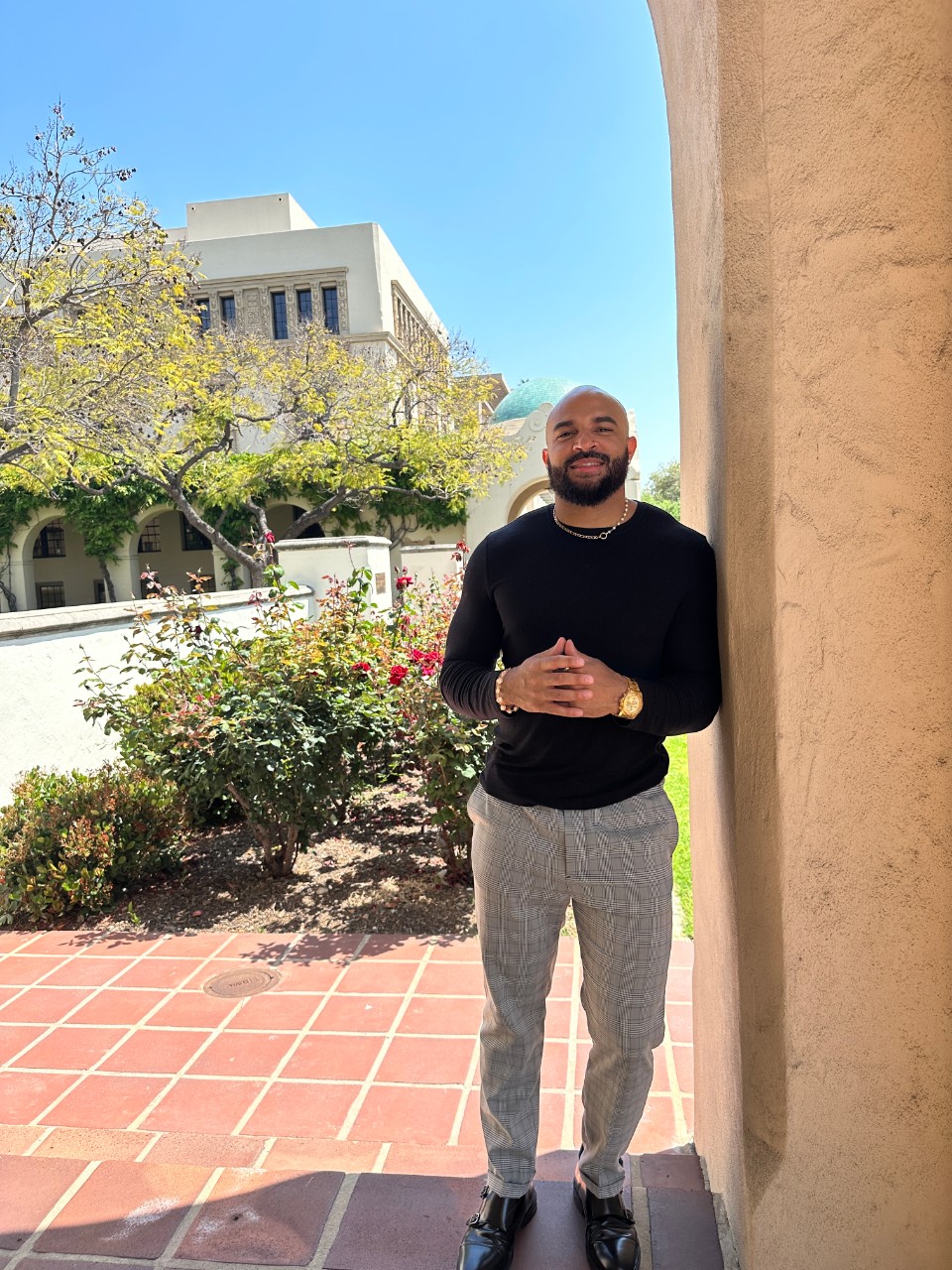 Tyler spent his youth in football, believing his future success was in athletics. However, through injury he persevered and found a passion he otherwise wouldn't have ever dreamed of. Now, Tyler is continuing his exploration of the stars as a doctoral candidate at UCLA, working towards a career in science communication.
The biggest lesson he learned at UC came about his own feelings of inadequacy. He took differential equations and electromagnetism classes and did poorly. This didn't stop him, however.
"I needed to have done much better to maintain a good GPA and transcript, but also to understand what's going on in physics," Tyler said.

"I retook both of them and got A's. That period of doing poorly in those classes and deciding that I wasn't going to be satisfied with the low grade. I worked incredibly hard on studying, practiced way more. It showed me that I could do anything I dedicated myself to, and it helped me understand physics better which positioned me to get into graduate school." 
From his success, Tyler urges students from any background to give science a try.
"I would encourage people to look into the sciences in general. The idea of science, and the word 'math,' can be intimidating when you don't have a background in them. That was literally me. There's a science to anything."
Featured image at top: Dakotah Tyler teaching a class at UCLA. Credit: provided
Become a Bearcat
Whether you're a first-generation student or from a family of Bearcats, UC is proud to support you at every step along your journey. We want to make sure you succeed — and feel right at home. Apply today.
1
 UC alum creates platform to encourage young women in STEM
October 6, 2021
Madelyn Leembruggen has long excelled in STEM-related subjects, with the study coming naturally to her. The alumna of UC's College of Arts and Sciences graduated Phi Beta Kappa with a 4.0 in 2018, with degrees in Physics, Astrophysics and Mathematics. Leembruggen has long been aware of the lack of representation of women role models for young girls interested in pursuing their STEM passions. Now a PhD candidate in theoretical physics at Harvard, Leembruggen set out to help inspire the next generation of women in STEM.
3
UC grad finds success following her passion, studying the stars
October 9, 2023
Amanda Bauer might have spent her career travelling the globe with a degree in French, but the future had other plans. Instead, she found her calling in astronomy through UC's College of Arts and Sciences. Bauer graduated from UC in 2002 with a Bachelor of Science with high honors. Today, she is deputy director and head of science and education for Yerkes Observatory in Wisconsin. Bauer came to UC with a dilemma like many other high school graduates; she knew what she wanted to study but was unsure of the path. "When I was growing up, I wanted to study astronomy, but had not met any scientists and honestly did not know it was physics. So, I majored in French thinking I could travel - my other passion," said Bauer. Bauer came to see that her first choice was not the right fit, despite her love of travel. She loved astronomy, but no track or major existed within the university at the time.