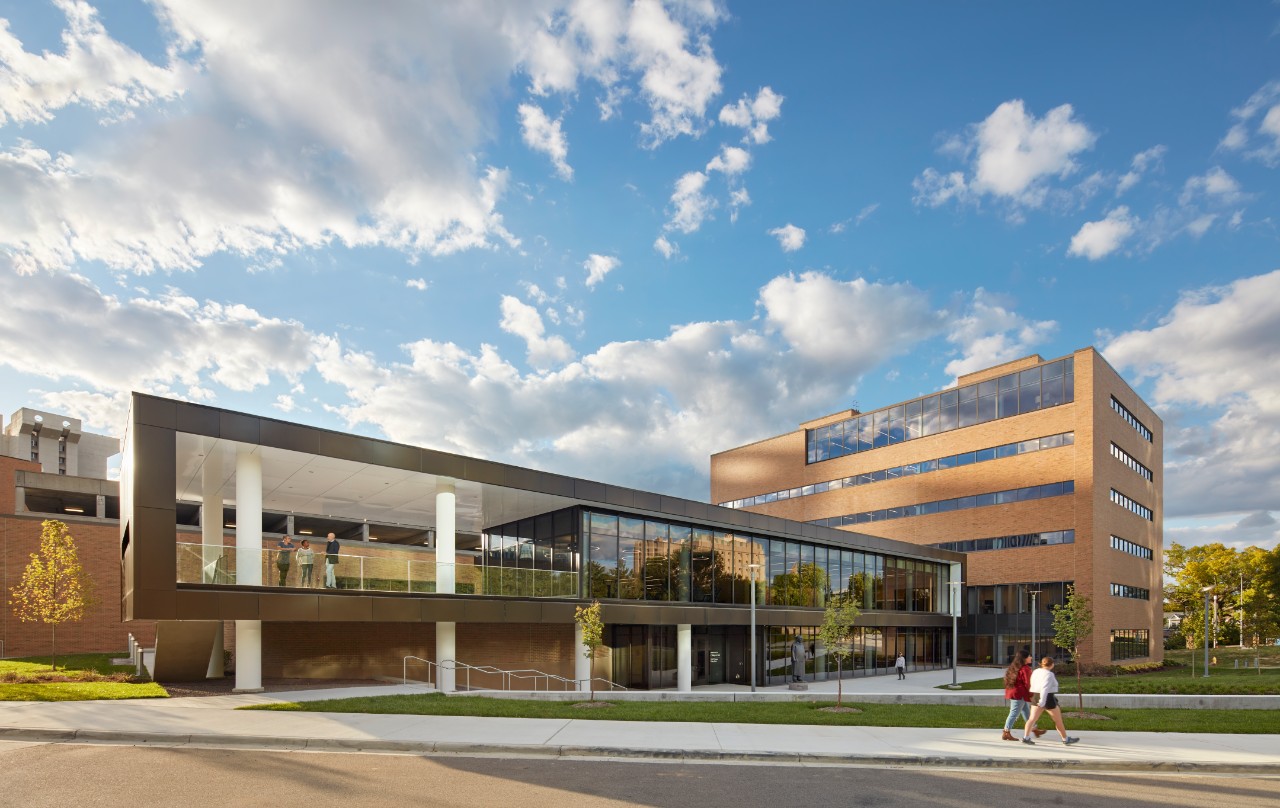 College of Law's building design recognized with citation of merit
AIA Chicago, the second largest local chapter of the American Institute of Architects, recently recognized the University of Cincinnati College of Law building design with a citation of merit within the Interior Architecture Large category of the 2023 Design Excellence Awards. BHDP served as Architect of Record and Perkins & Will served as the Design Architect.
The $45.6M renovation and expansion of the former Lindner College of Business has created a six-story building that offers amenities such as collaborative study areas, shared classrooms, grand lecture halls, and mock courtrooms, to support students, faculty, and staff.
Read more about the award: AIA Chicago Announces Winners of the 2023 Design Excellence Awards, Decarbonization Award, Roberta Feldman Architecture for Social Justice Award and the Lerch Bates People's Choice Awards
Read more about the project from the Architect of Record: BHDP
Lead photo taken by Perkins + Will