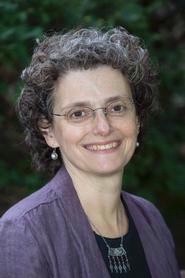 UC Education Teacher Celebrates Release of New Book
, a professor of educational studies and director of the Center for Studies in Jewish Education and Culture at the College of Education, Criminal Justice, & Human Services, University of Cincinnati, is the author of a new book exploring innovative approaches to teacher education.
"Professional Development in Relational Learning Communities"
offers an innovative approach to teacher professional development that builds on the intellectual strength and practical wisdom of practitioners.
Focusing on nurturing relationships between and among participants, facilitators, subject matter, texts, and the school environment, this book helps educators create a repertoire of teaching approaches founded on sustained, deep, democratic, local, and active learning.
Raider-Roth demonstrates that, within the context of trustworthy relationships, teachers can better connect with all that they know about teaching, learning, and their own identities. This, in turn, enables them to act on what they know in the best interest of their students and leads to the kinds of lasting change and commitment that can move the teaching profession beyond training for a particular skill set.
Book Features:
Examples showing how the work of relational learning communities can improve teachers' practice.
A focus on the cultural dimension in professional development for teachers.
A view of teaching and learning as deeply relational and transformative.
Strategies to help facilitators and participants create processes to best support a fertile learning environment.
1
CNN Business: Best Buy's simple strategy for beating shoplifting
November 30, 2023
The Best Buy approach to thwart shoplifting is to increase staffing. It's a move that UC criminologist John Eck says, in a CNN Business article, that makes perfect sense. It's also a different approach at a time when most retailers are reducing staff.
2
UC student teams cracking codes for change at MakeUC event
November 15, 2023
Within the sleek confines of 1819's cutting-edge technology, an army of overnight hackers unleashed a wave of innovation, turning laptops into digital canvases and transforming the ESports Innovation Lab into a virtual battlefield. In the Makerspace's hidden lair, 3D robotic models were forged — all for a good cause.
Debug
Query for this