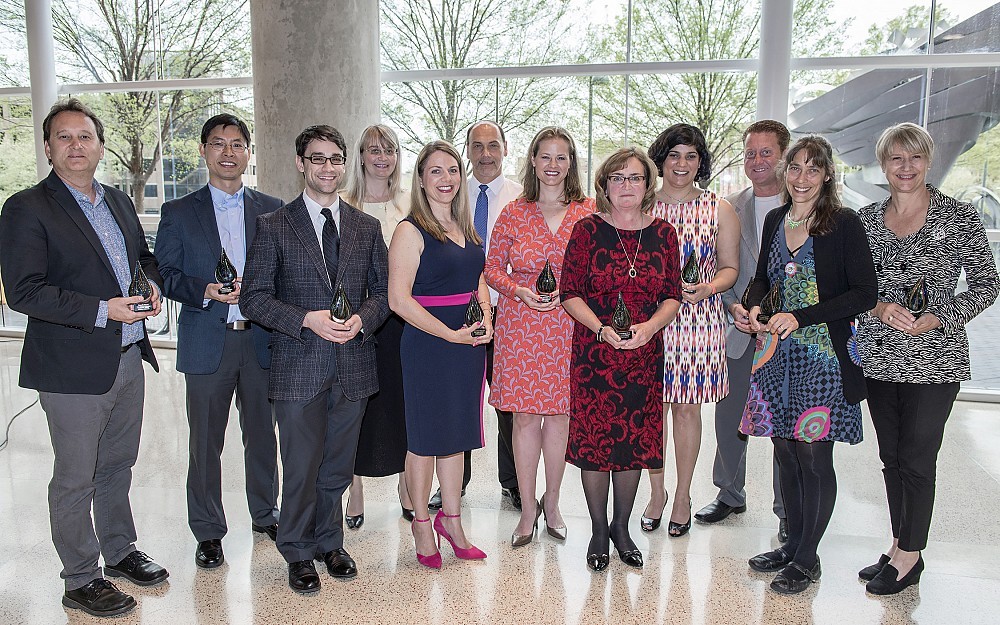 UC Recognizes Mid-Career Scientists During Research Week
Thirteen University of Cincinnati (UC) faculty researchers received Mid-Career Research Scientist Awards April 17 on the opening day of UC's Research Week 2017.
The researchers were recognized for their accomplishments to this point in their careers.
"The key for this institution to continue its positive trajectory is understanding who our stars are at all levels, and in particular, folks who are at their mid-career," said Patrick Limbach, PhD, UC vice president for research, at the award ceremony. 
"Those of us in the administration look at it as our role to support you, to give you the resources that give you the opportunities to do new types of activities and pursue new research initiatives. Our most spectacular research will come out of a group that includes you because you are the future of this institution. What you accomplish will really speak to what this institution is and is known for," Limbach added.
As each recipient received their award, those in attendance watched a video in which awardees briefly described the focus of their research. 
Those recognized were:
Anthony Salerno, PhD, assistant professor of marketing, Lindner College of Business
Aimee Dietz, PhD, associate professor, Department of Communication Sciences and Disorders, College of Allied Health Sciences
Avani Mondi, PhD, associate professor, Department of Pediatrics, College of Medicine
Carla Henderson, DNP, RN, chair and associate professor of nursing, Blue Ash College
Daria Narmoneva, PhD, associate professor of biomedical engineering, College of Engineering and Applied Science
Denise Gormley, PhD, RN, professor, College of Nursing
Elke Buschbeck, PhD, professor, Department of Biological Sciences, College of Arts and Sciences
Georg Weber, PhD, associate professor, Pharmaceutical Sciences, James L. Winkle College of Pharmacy
Jianjun Chen, PhD, associate professor, Department of Cancer and Cell Biology, College of Medicine
Keith King, PhD, professor and program director of Health Promotion and Education, College of Education, Criminal Justice and Human Services
Lindsay James Riegler, PhD, adjunct assistant professor, College of Allied Health Sciences
Steven Doehler, associate professor of industrial design, College of Design, Architecture, Art and Planning
Wendy DeLeo LeBorgne, PhD, adjunct assistant professor, College-Conservatory of Music
Research Week continues through Friday, April 21. A full schedule of events can be found here.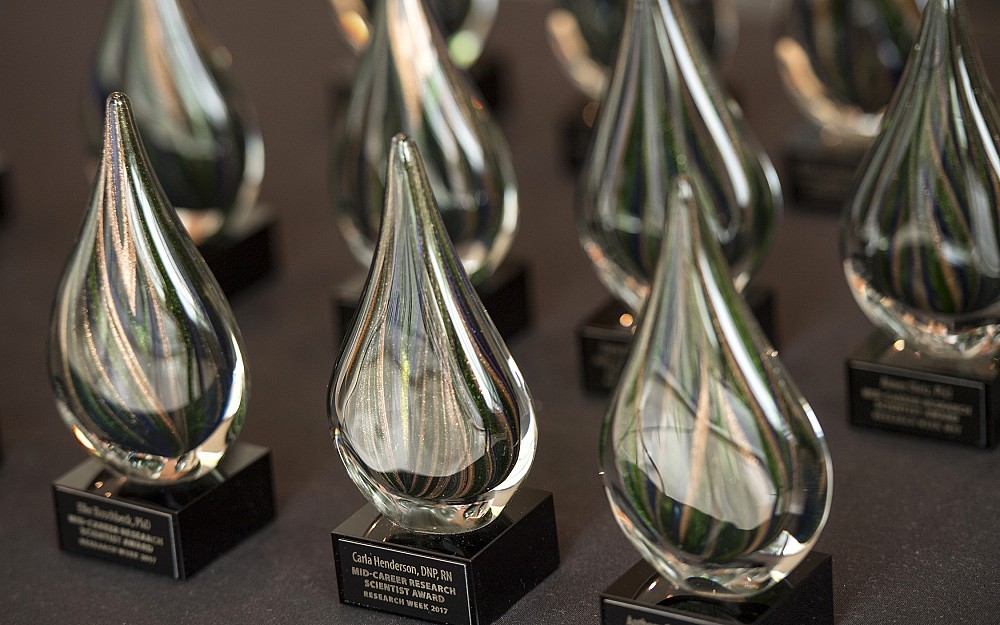 1
Why we still need Black History Month
January 26, 2023
While Black History Month is an opportunity for all Americans to consider concepts central to the founding of the nation — democracy, freedom and equality — the University of Cincinnati propels the diversity, equity and equality momentum by honoring Black Americans' extraordinary impact through engaging lectures, open classes, food, galas and off-campus activities.
3
Eating smarter with diabetes
January 25, 2023
St. Vincent de Paul's teaching kitchen offers UC students a service-learning co-op and a teachable moment. Residents battling diabetes learn recipes that will help lower blood sugar levels and the amount of medications needed.
Debug
Query for this