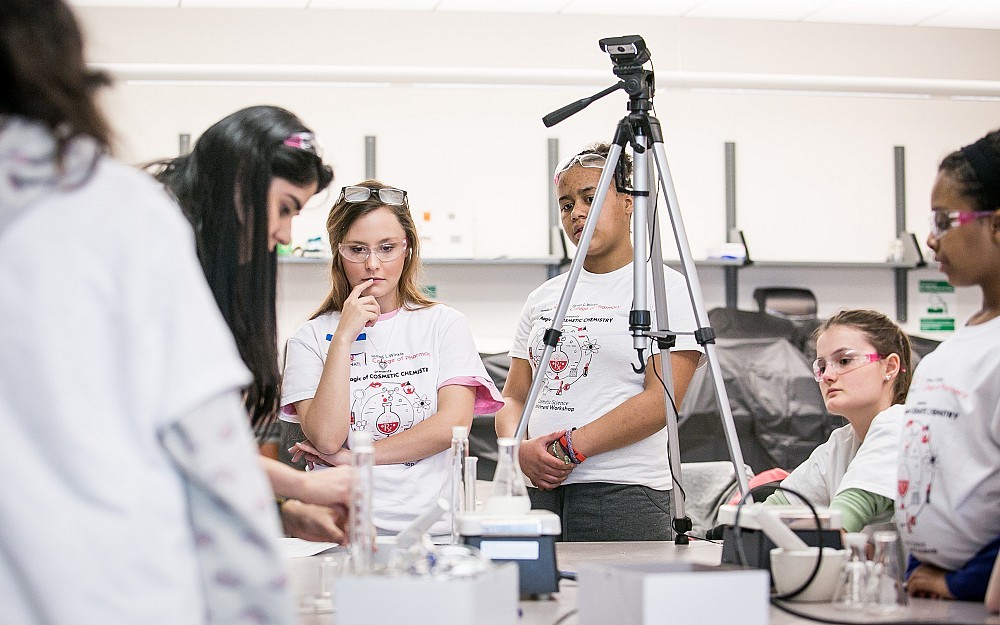 The 'Magic' of Cosmetic Chemistry's 4th Year
Hogwarts isn't the only place young students can learn about magic potions.
Harshita Kumari, PhD, an assistant professor in pharmaceutical sciences at the University of Cincinnati (UC) James L. Winkle College of Pharmacy, hosted her 4th annual 'Magic of Cosmetic Chemistry' workshop on Saturday, March 31.
The workshop is designed to give high school students an inside look at how cosmetic lotions, creams, body washes and lip gloss are made and to also foster interest in the sciences.   
Approximately 55 registrants, from over a dozen local schools attended with about 20 adult volunteers, participated. In addition to guest speakers, there were hands-on lab sessions in the UC Academic Health Center's Medical Sciences Building.
 
Kumari is a colloidal cosmetic chemist whom says she believes "the true mystery of the "science" is the visible, not the invisible".
There area high schools represented were Woodward, Winton Hills, Walnut Hills, Miamisburg, Covington, Schroeder, Hughes, Kilgore and Oyler.