UC students sweep architecture fellowship competition
DAAP architecture students design Chicago housing prototypes, win top spots in Lyceum Fellowship
The Chicago bungalow is an iconic symbol of residential design and economic progress — one that the Lyceum Fellowship, a traveling fellowship in architecture, challenged architecture students to rethink in their 2020 juried competition. Architecture students, including those from the University of Cincinnati's College of Design, Architecture, Art, and Planning, were asked to learn the history and design of bungalows and utlize the standard Chicago lot to design a new housing prototype for Chicago for this year's competition, themed, "Belt Tightening - Bungalows for the Millennial Family."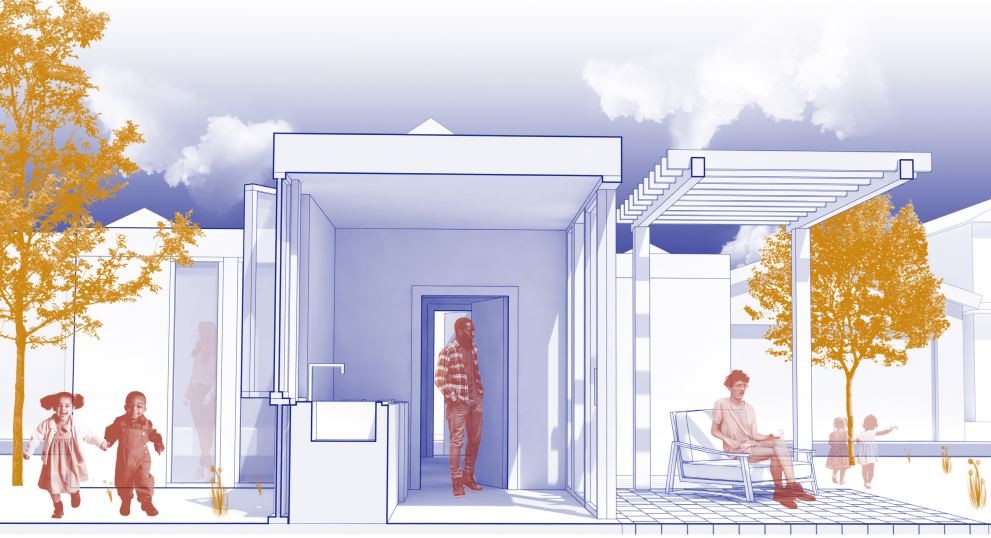 Students from DAAP's architecture program swept the top spots for this year's competition. DAAP Associate Professor of Practice Terry Boling advised the winning students, who approached their projects as more than just an opportunity to design a beautiful building. 

"All of our students addressed the housing inequities in South Chicago that have resulted from decades of discriminatory lending practices and redlining," said Boling. "The intent of these designs is to implement grassroots strategies to build generational wealth. Each design offers incremental opportunities to build over time, addressing the changing needs of its inhabitants while also providing means to build equity and community."
View the winning submissions below.