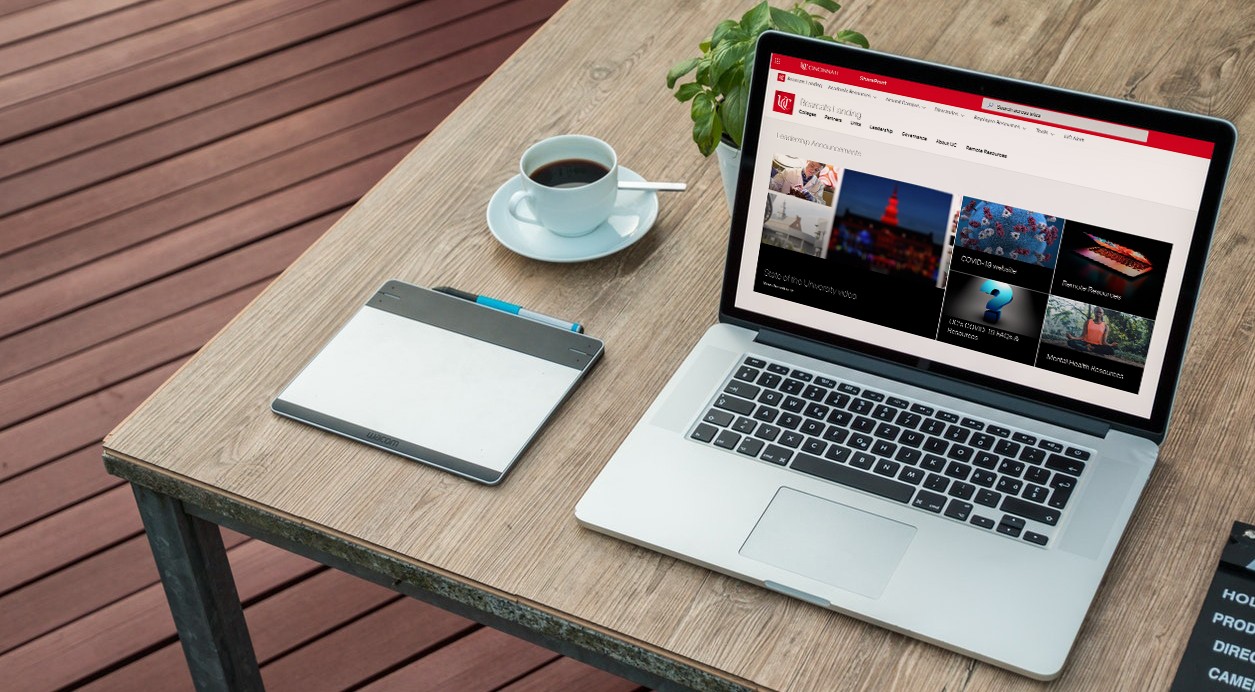 UC's Bearcats Landing intranet welcomes Canopy users
Faculty and Staff can now access Canopy tools using the intranet at my.uc.edu
Faculty and Staff can now access Canopy tools using UC's Bearcats Landing Intranet at my.uc.edu
UC's Canopy portal for faculty and staff was dissolved along with Blackboard on Tuesday, June 30.  As part of this transition, faculty and staff can now access all Canopy tools —including Canvas, UC's Learning Management System — by using Bearcats Landing. It's quick and easy. Simply type my.uc.edu into your web browser. Look under the "Academic Resources" and "Tools" menus at the top of the page.
Faculty and staff can still visit canopy.uc.edu, but will be redirected to UC's Bearcats Landing intranet at my.uc.edu.
Students shall continue visiting canopy.uc.edu. They will be redirected to a new, more "app-like" portal within the Modo Labs platform, which hosts the UC Mobile app. This will provide students greater connectivity with the university's Bearcats Promise initiatives.

A Canopy article, available on the intranet home page, provides helpful tips on where to access tools and resources previously found on Canopy, including Outlook.

The article also features news articles to aquaint new visitors with UC's Bearcats Landing intranet, including news, workshops, events features, sites, content and more.
UC's Beartcats Landing intranet was launched in November of 2019, creating a digital workspace for faculty and staff. Bearcats Landing is built on the Office 365 platform, pulling all Microsoft tools together allowing users to easily store, find and share information while accessing academic and business tools within a single portal.  

Visit My.UC.EDU
1
WVXU: Health benefits and risks to recreational marijuana
December 1, 2023
The University of Cincinnati's LaTrice Montgomery joined WVXU's Cincinnati Edition to discuss the potential health benefits and harms associated with expanded cannabis access after Ohio voters approved legalizing recreational marijuana in the November election.
3
Local 12 highlights Pancreatic Cancer Awareness Month
November 27, 2023
Local 12 recently spoke with the University of Cincinnati's Andrew Waters and Pancreatic Cancer Action Network volunteers to discuss ongoing pancreatic cancer research and funding support during Pancreatic Cancer Awareness Month.
Debug
Query for this