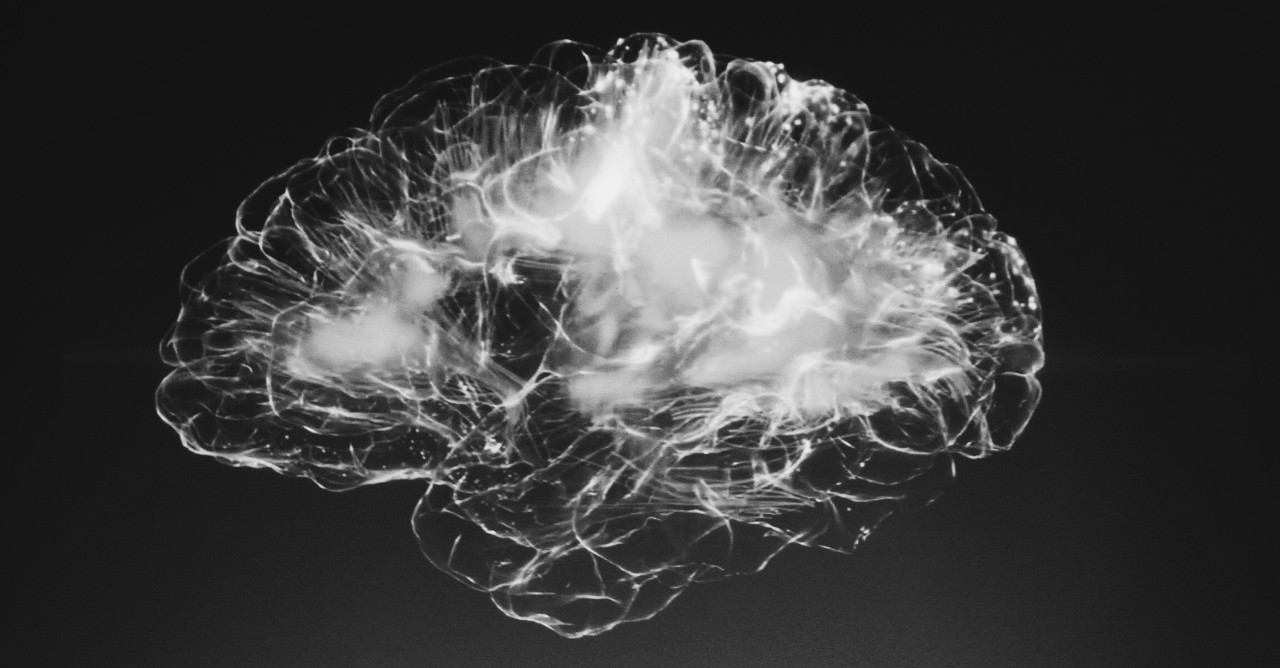 UC research sees decrease in emergency visits for stroke care
COVID-19 concerns cited as a reason, public education urged
Immediately following the announcement of COVID-19 prevention measures in March, the Greater Cincinnati Tristate region saw a nearly 40% decline in patients coming to the hospital in time for emergency stroke care, according to researchers from the University of Cincinnati College of Medicine and Cincinnati Children's Hospital Medical Center.
The researchers are calling for urgent public education to mitigate a potential crisis of stroke patients avoiding needed emergency care due to concerns about COVID-19. 
"Our team wanted to determine if acute stroke consultations and treatment rates declined when the governors announced restaurant and school closures to reduce the spread of COVID-19," says Emily Sayles, BS, National Institutes of Health StrokeNet regional manager and co-first author of the study, published in the journal Stroke. The NIH StrokeNet was established to facilitate the development, promotion and conduct of high-quality, multisite clinical trials focused on key interventions in stroke prevention, treatment and recovery.
Jessica Hsiao, MSN, UC Stroke Team nurse practitioner and co-first author of the study added, "Our and others' anecdotal experience was suggesting that the pandemic was unintentionally discouraging patients from receiving treatment for this and other serious medical conditions, resulting in worse outcomes and even preventable deaths. We wanted to see if this was true based on an objective analysis."
The research team looked back at stroke team activations from Dec. 30, 2019, through April 12, 2020. They also compared these to the same time period in 2018 to 2019. To track trends over time, stroke activations were totaled each week, with treatments to restore blood flow through blocked arteries also reviewed.
Stroke activations per week declined by 39% just after statewide school, restaurant and bar closing measures were announced in Ohio, Kentucky and Indiana in mid-March. The researchers say that by comparing these efforts with a similar time period in 2019, the findings suggest that the precipitous drop in stroke calls and treatments is due to announcement of COVID-19 restrictions.
"Our findings are very concerning for the health of our region," says Pooja Khatri, MD, professor in the Department of Neurology at the UC College of Medicine, co-director of the UC Stroke Team and co-senior author of the study. "It's unlikely that 40% of strokes disappeared coincidentally with the governors' announcements and it's also very unlikely that COVID-19 is reducing the incidence of stroke. The pandemic may actually increase the risk of stroke."
Treatment for acute strokes is highly time-sensitive and has a major impact on clinical outcomes. Effective treatment requires the patient presenting to an emergency department as soon as possible, ideally within an hour from when symptoms start, which gives the best chance of preventing lifelong disability.
"The most concerning interpretation of these findings is that stroke patients are not seeking needed care right away," Opeolu Adeoye, MD, associate professor in the Department of Emergency Medicine at the UC College of Medicine, co-director of the UC Stroke Team and co-senior author of the study. "Given no evidence that the severity of stroke increased while treatment rates declined, even patients with severe strokes may be seeking reduced or delayed treatment. With the extensions of statewide stay-at-home orders due to COVID-19, it's possible that this decrease in stroke evaluations and other treatments may continue or get worse."
Khatri added, "Patients who are afraid to seek emergency care are likely missing treatments for stroke that have to be given quickly, within hours, to be most effective. Thankfully, to date, hospitals in the region continue to have the capacity to care for stroke patients and have safe practices in place to make sure COVID-19 transmission is unlikely.""
The researchers say urgent public education is needed to ease a potential crisis of avoiding necessary, time-sensitive and highly impactful emergency treatment because of COVID-19. It is important to remember that when sudden symptoms of stroke occur, the best thing to do is call 911.  Examples of the most common symptoms can be remembered with the mnemonic, F-A-S-T:
F is for face, whether drooped or numb on one side;

A is for arm, or even the leg, when weak on one side;

S is for speech, whether it is slurred or there is trouble talking or understanding; and

T is for time, as not a minute should be lost to call 911.
Featured image courtesy of Unsplash.
Next Lives Here
The University of Cincinnati is classified as a Research 1 institution by the Carnegie Commission and is ranked in the National Science Foundation's Top-35 public research universities. UC's graduate students and faculty investigate problems and innovate solutions with real-world impact. Next Lives Here.
1
Drugs.com: Lowering blood pressure after clot removal may not be...
September 22, 2023
Drugs.com and HealthDay highlighted University of Cincinnati research recently published in JAMA that found using blood pressure medications to lower the top number of blood pressure readings (systolic blood pressure) may not be safe or effective among people who have an acute ischemic stroke and undergo a successful mechanical clot removal.
2
UC and GE partner to introduce high schoolers to engineering
September 21, 2023
Rising 9th and 10th graders experienced a free, weeklong, immersive engineering camp at the University of Cincinnati as part of GE's Next Engineers program. Students completed hands-on engineering design challenges while being mentored by GE Aerospace volunteers, industry professionals and current College of Engineering and Applied Science (CEAS) students.
3
Know Stroke Podcast: UC expert discusses past, present and...
September 21, 2023
The University of Cincinnati's Joseph Broderick, MD, recently joined the Know Stroke Podcast to discuss the current state of stroke research, including the FASTEST trial he is leading to test a potential treatment for strokes caused by ruptured blood vessels in the brain.
Debug
Query for this