Retiring diversity director leaves legacy of compassionate service
Marilyn Kershaw advanced equity, inclusion in UC's College of Arts and Sciences
Trusted confidant. Toughest critic. Mentor. Advocate. These are some of the descriptions colleagues used to pay tribute to Marilyn Kershaw, director of the Office of Diversity and Access at the University of Cincinnati's College of Arts and Sciences, at an online retirement reception last month.
Kershaw's retirement ends an 11-year tenure with the college, where she helped move forward a more diverse and inclusive culture in faculty and staff hiring and graduate student recruitment, working with characteristic grace to change biases and open doors. Kershaw's influence also helped pave the way for the creation of a dean's-level diversity and inclusion role at A&S.
"If you always do what you've always done, you'll always get what you've always gotten," Kershaw says. "And if you want to do things differently, and you want to make a different impact, you need to look at what you're doing, and how it can be different. And get away from this notion that diversity equals lack of excellence. We really wanted to hit at the biases at a lot of levels."
In her role at A&S, Kershaw became known as the "unofficial ambassador" for the Africana Studies department where her husband, sociologist and professor Terry Kershaw, was recruited to build the department and helped expand the faculty from five to 14.
In 2017, Kershaw was recognized by the UC organization Black Women on the Move with a staff award in her name, The Marilyn Kershaw Legacy Award. Conferred annually on a woman of color, the award celebrates women who have made outstanding contributions to supporting, leading and the advancement of women, who have embodied "the true meaning of courage and strength."
At her retirement reception, Kershaw was also recognized with a scholarship fund —financed by faculty, staff and student supporters — which she will name and for which she will write the criteria.
When Kershaw came to A&S in 2009, she was appointed director of graduate student recruitment, a role that then-dean Valerie Hardcastle created for her. The university she had come from, Virginia Polytechnic Institute and State University (or Virginia Tech), had a robust commitment to graduate education and recruitment.
Coming to A&S, she says, "was a culture change." She took the opportunity to build connections with the graduate departments, dig in to how they were recruiting students, and find ways to widen their searches to create a net that would help include candidates of color.
"I started working with the office of equal opportunity…to really make the changes that we said we wanted in diversity," Kershaw said.
The shift included tough questions. She mined attitudes, asking things like: "Before you start looking at applications, what are you looking for in a candidate, and why? And how are you going to make this candidate successful? Black, white, woman, male, start with that…stop looking at them like 'they don't look like a mathematician, or they don't look like a biologist.' C'mon, what skills do they bring?"
In 2013, Kershaw was appointed to a new position, Director of Diversity and Access for A&S. The move signaled "our commitment to the principles of just community, Bearcat bond and global citizenship," said Ronald L. Jackson, who was dean of A&S at that time. "We are invested in diversity excellence for our faculty, students and staff."
Kershaw helped implement the changes in faculty searches that she had worked to bring about in graduate recruitment. Her task, she says, was to help hiring committees realize that diversity and excellence were not mutually exclusive, "that you can actually have diversity and good candidates for your positions. Excellent—hireable—candidates for your positions. So that was the first hurdle, to get people to understand that how what they thought impacted process."
To a role almost preordained to seed conflict, Kershaw brought the calming skills of a diplomat, able to understand and negotiate with both sides of the table.
Ferme attributed Kershaw's effectiveness in part to her "calm demeanor" in his retirement ceremony remarks.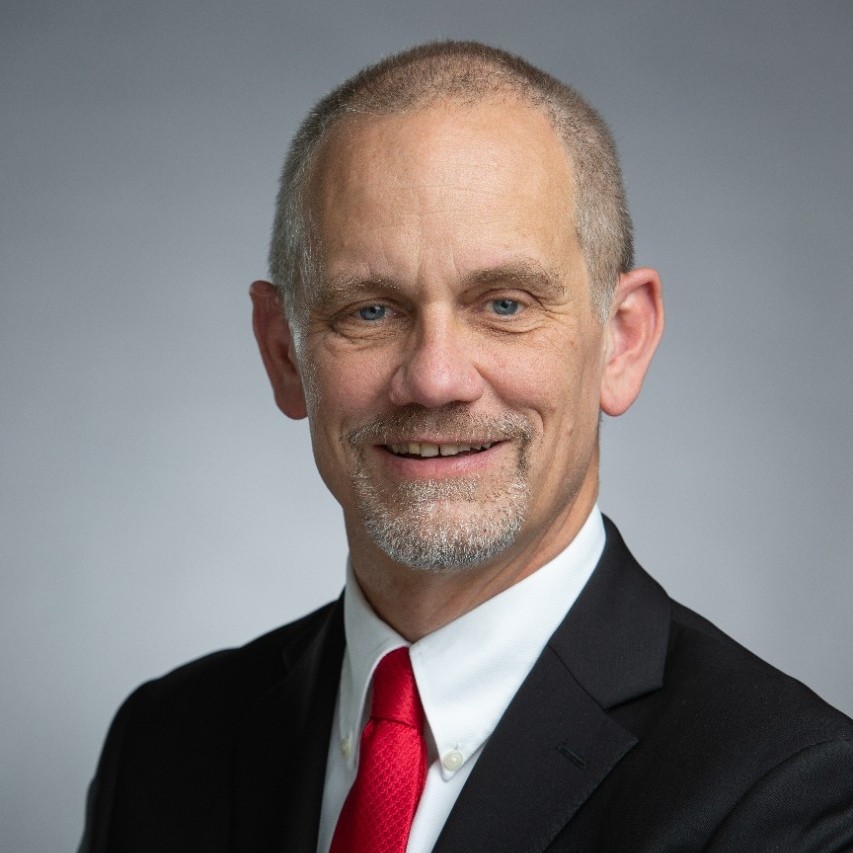 "When I consulted with Marilyn on a variety of topics, I knew that her response would be reflective and balanced, which practically always was the appropriate advice I was seeking," Ferme says. "Her calm demeanor, forged through years of steeling herself against challenging professional circumstances, inspired others like me to want to achieve similar levels of thoughtfulness."
Kershaw attributes that ability to her background in therapy. In addition to her bachelor's degrees in education and health education, she earned her master's degree in guidance and counseling from Whitworth College in Spokane, WA.
"People want to do the right thing," she says, adding that she would ask probing questions: "What are your department's foundational beliefs about diversity and inclusion? How to you get those out there to students and prospective faculty and staff members, and how do we actively live what we say we do believe in Arts and Sciences?"
Paving the way to the future
Kershaw's work has helped pave the way for a new position at A&S, associate dean of inclusive excellence and community partnerships, established this year by Ferme. The post was created as part of the college's continuing efforts to advance an inclusive environment among faculty, staff and students, in alignment with UC's strategic direction Next Lives Here.
Associate Professor of Sociology Littisha Bates was appointed to the inaugural position in May and credits Kershaw's dedication as an important precursor to her new role.
"She really normalized equity work in general in the college with her work with the Diversity, Equity and Inclusion Committee," Bates says. "More importantly, she normalized equity practices as they relate to recruitment and hiring."
Personally, Bates credits Kershaw with mentorship that helped her grow: "She is honest, and offers constructive correction, even if it doesn't feel good. She has struck an amazing balance of being a mother figure, mentor and friend."
Ready for the next chapter
Kershaw, a Brooklyn, N.Y. native and lifelong baseball fan who regularly sports Yankees spirit-wear, says she is looking forward to being on her own time. A Head Start and Candy Striper volunteer since age 13, she's built a lifetime of helping, and is ready for "not being on anybody's clock but my own, and hanging out with family and friends."
But, she adds, "I'm really proud that they think of me that way — as helping."
Featured image at top: Aerial view of UC's uptown campus.