Apple co-op leads UC student to dream job with the tech giant
Noah Bass, class of 2020, is now a software engineer with Apple thanks to his co-op experience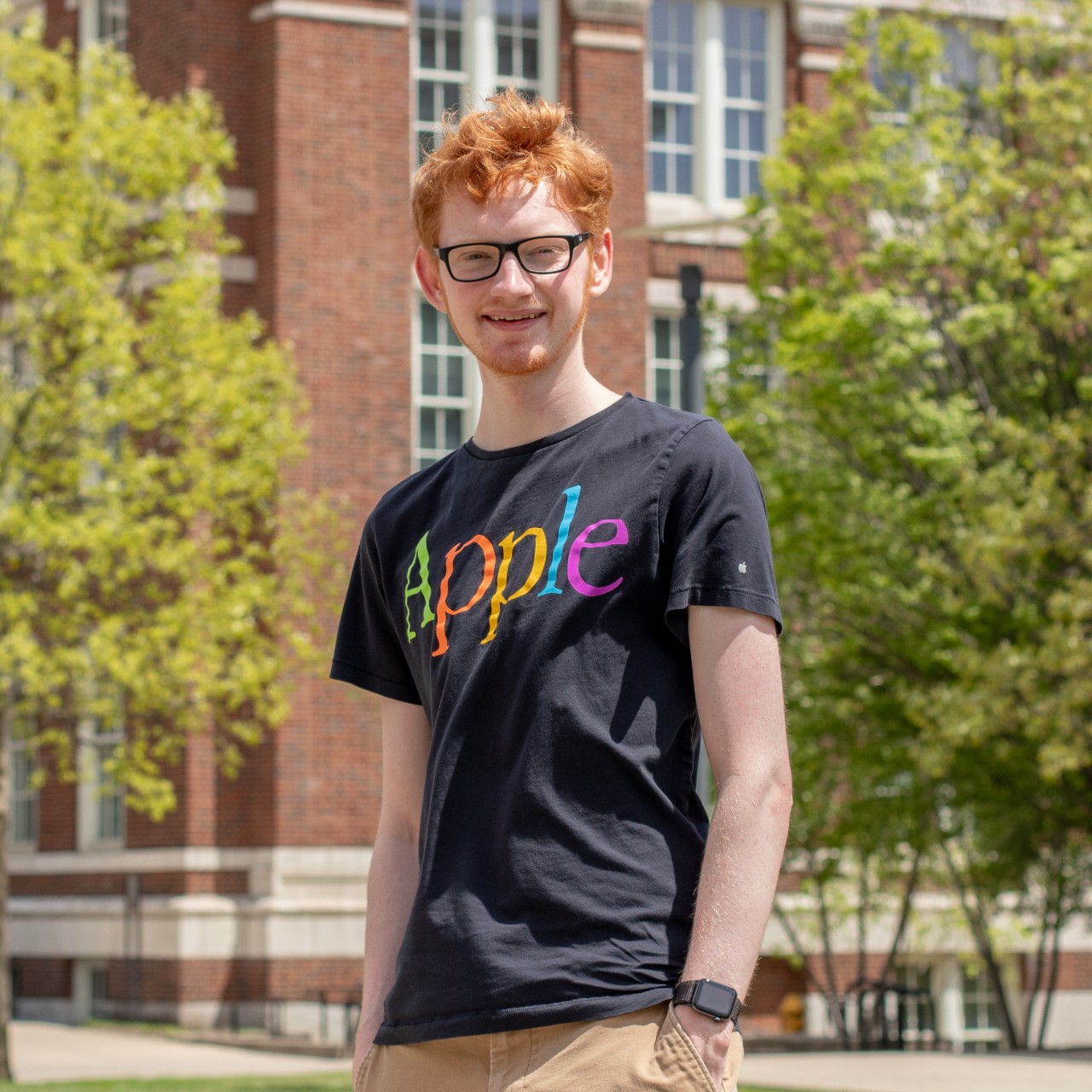 A longtime fan of Apple devices and software, Noah Bass was ecstatic when he landed a co-op position with the company as a University of Cincinnati undergraduate computer science student.
When his summer co-op role led to the offer of a full-time job at Apple post-graduation, Bass was living his dream. 
"Getting that call that I was being given the opportunity to be a co-op at Apple was just incredible," Bass said. "And then having the chance to go back to Apple on the same team as a software engineer is really a dream position for me." 
Bass graduated from UC in May and started his job with Apple this month. His original plan was to spend a couple of months traveling and then move to California in August to begin his job. When the coronavirus pandemic thwarted his plans, he opted to jump into his role at Apple right away by working remotely from Cincinnati. He hopes to move to California when the quarantines permit. At Apple, Bass is working on cloud computing, big data and high-performance computing analysis. 
Bass, who grew up in Madeira just outside of Cincinnati, chose UC because he felt at home on campus when he visited as a high school student. He knew he wanted to study computer science so he was attracted by the reputation of the UC College of Engineering and Applied Science (CEAS) and its integrated cooperative education (co-op) program, which is considered one of the best in the nation.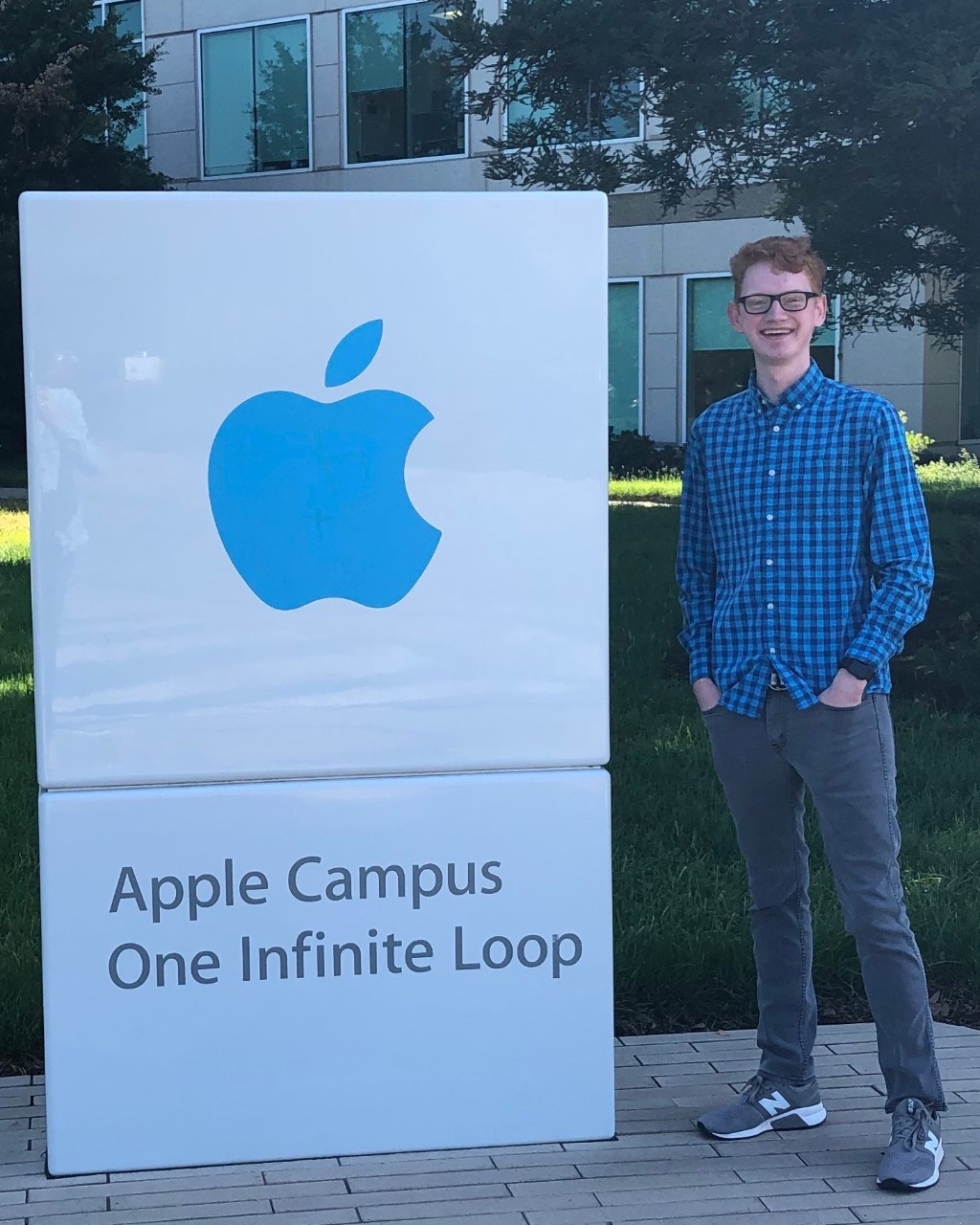 "With co-op being required, I knew I would be advocated to have these awesome experiences that could lead to a full-time job in the future," Bass said.
Bass' experience of converting his co-op into a job offer isn't unusual—75 percent of UC CEAS students receive at least one full-time job offer from their co-op employers. 
In addition to his co-op at Apple in the summer of 2019, Bass' undergraduate co-op experience included working as a software engineer intern at Siemens PLM Software on the research and development team; at a start-up called Astronomer working on a new platform for data engineering; and as a mobile development engineer at Intuit in San Diego helping to build their TurboTax iOS app. He said having a variety of co-op experiences from companies that ranged from a small start-up to a global tech giant helped him test out different jobs, which ultimately helped build his confidence in the trajectory he set for his career.
Bass was able to get his foot in the door at Intuit and Apple because of UC alumni and professor connections at those companies. CEAS students can also find their co-op jobs through on-campus career fairs, an online database of employers, and with the help of a co-op advisor from the Department of Experience-Based Learning and Career Education.  
"I have co-oped in Silicon Valley with people from other schools and the UC co-op program is just on a totally different level than other universities," Bass said. "We do it so much better."
In addition to co-op, Bass said his involvement in student organizations on campus provided another avenue to expand on his time in the classroom. While at UC, he took on leadership roles in ACM, the computer science and programming club. He also served as director of RevolutionUC, a 24-hour hackathon that has grown to include more than 300 students annually from UC and other universities and high schools in the region. 
Featured image at top: Noah Bass on UC's campus before he graduated in May 2020. Photo/provided.