WVXU: UC finds pollution in ancient Maya reservoirs
The director of UC's Center for Field Studies talks about Tikal in Guatemala
WVXU's Cincinnati Edition spoke to University of Cincinnati biologist David Lentz about an exciting UC study that is shedding light on the fate of an ancient Maya city.
A diverse team of UC anthropologists, geographers, botanists, biologists and chemists collaborated on a study published in the Nature journal Scientific Reports that found toxic levels of pollution in ancient reservoirs in Tikal, an ancient Maya city in Guatemala.
Lentz, executive director of UC's Center for Field Studies, told Cincinnati Edition that UC's findings are helping to explain why people eventually left the city, which had thrived for hundreds of years between the third and ninth centuries B.C.
UC sampled sediment at 10 reservoirs within the city and conducted an analysis on ancient DNA found in the sediment. The results showed evidence of toxic cyanobacteria that likely would have sickened anyone who drank the water.

Likewise, UC researchers also found toxic levels of the heavy metal mercury in the water. Lentz said the mercury likely came from cinnabar, a red-colored mineral the ancient Maya mined as a paint and pigment. During heavy storms, the pigment would have been washed into the reservoirs, contaminating the water.
"Even a little bit of mercury can be very dangerous," Lentz said.
UC's Maya research is featured in a new exhibit, Lessons from the Maya, on display now through January at the Cincinnati Museum Center. 
Read more about the project in UC News.

Featured image at top: UC researchers Nicholas Dunning, left, Vernon Scarborough and David Lentz set up equipment to take sediment samples during their field research at Tikal. Photo/Liwy Grazioso Sierra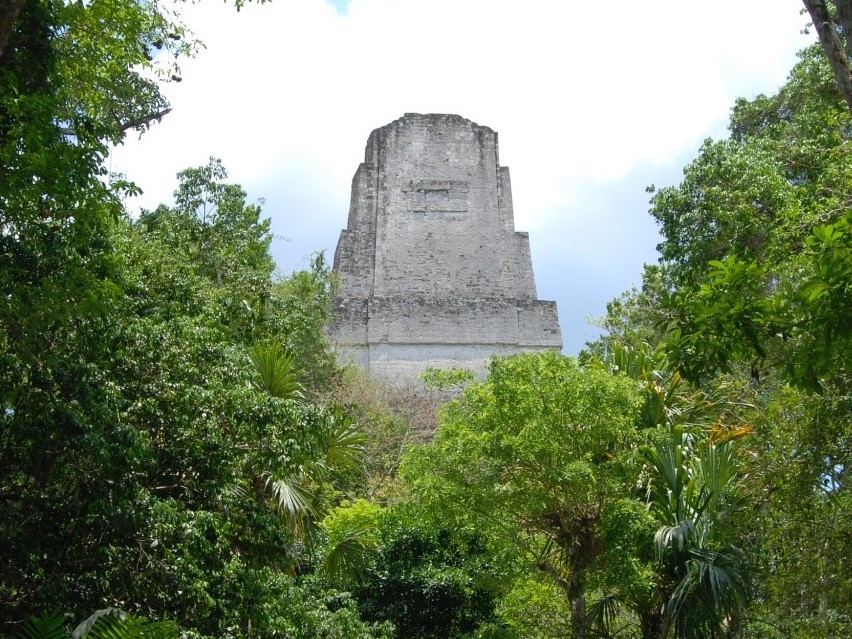 Impact Lives Here
The University of Cincinnati is leading public urban universities into a new era of innovation and impact. Our faculty, staff and students are saving lives, changing outcomes and bending the future in our city's direction. Next Lives Here.

Stay up on all UC's COVID-19 stories, read more #UCtheGood content, or take a UC virtual visit and begin picturing yourself at an institution that inspires incredible stories.