The Office of Equal Opportunity & Access provides educational and professional development opportunities for students though co-ops, internships, externships, and employed positions.   OEOA students acquire the knowledge and skill necessary to advance equity, leverage diversity, and promote inclusion within the UC community and beyond.
OEOA is committed to providing opportunities to educate students who are interested in bridging research into practice and developing just communities.  
OEOA students may research topics related to discrimination, harassment and retaliation in the area of employment law, as well as affirmative action and other strategies for creating equitable workplaces. Students regularly research trends and emerging areas of employment law discrimination, human resource management, recommended workplace policies, conflict resolution, and hostile environment prevention. OEOA students study the application of Federal, State, and local civil rights laws, contributing to the advancement of inclusive workplace cultures within and outside of the organization.
OEOA students may research topics related to discrimination, harassment and retaliation in the area of education law. Student regularly research matters relating to constitutional law, student rights, compliance requirements, and the impacts of Federal, State, and local regulations on educational operations and/or civil rights practice.
OEOA students may access, validate, reconcile, and report data from various internal and external sources, building reports, conducting analyses, and constructing visulaizations/dashboards.  Frequently, student work contributes to internal and external compliance communications regarding underrepresentation of protected groups across UC's workforce, disparities or inequities in practice, and strategic plans for advancing diversity, equity, and inclusion. 
OEOA students may assist in the auditing, assessment, and improvement of human resource management practices across the organization.  Students may research and/or assist in the implementation of best practices for promoting equitable personnel activity and decision-making across campus, particularly related to recruitment, retention, promotion, and pay practices.  
OEOA students may assist in the development of programs, plans, and/or activities promoting diversity, equity, and inclusion.  In this regard, students may be asked to research, write, and/or facilitate education/presentations on current social justice, eq equity, and/or inclusion matters. Students are regularly tasked with developing training, internal communications, social media content, and/or other marketing materials, coordinating workshops, and conducting research on evidence-based practices for advancing cultural competence.  
"I worked as a student worker at OEOA while I was pursuing my master's in business Analytics at University of Cincinnati. It was an enriching experience for me, both at a personal level and a professional level. My work involved applying analytical techniques and tools to speed up the data collection and analysis processes used at OEOA. Everyone at OEOA is really warm and welcoming. India, my home country, being a diverse society, I understand how important it is to protect, preserve and celebrate the diversity of every individual. At OEOA, I got to see how the team creates equal opportunities and provides an inclusive environment for all employees of UC. I feel very proud of having had the opportunity to work for a team that does such great work for the university."
"My work at the Office of Equal Opportunity and Access was an instrumental part of my graduate education. It helped me apply the technical skills I was learning in the classroom to business context in real time. Being an international student, I got a unique perspective into the work culture of the US, and it has helped me walk away feeling ready for my next professional feat. I was fortunate to be a part of this team; I had great mentors and made connections that will last a lifetime."
"During the course of my summer internship I learned how to write memoranda better suited for practical use. Learning how to convey relevant information clearly and concisely will be extremely useful in any career path I choose to follow. Law school teaches us to write in ways not always practical in the real world. Transforming dense academic content to more efficient content is a great skill learned."
"My favorite assignment was IEPs at home due to virtual school. I have advocated for disabled populations that rely on accessibility resources, such as IEPs, and this assignment did not even feel much like "work" as it is something for which I truly have a passion.
A useful skill I learned this summer was how to take minimal government agency guidance and make an informed advisory opinion for how an organization or institution should best proceed in unknown or unfamiliar circumstances.  "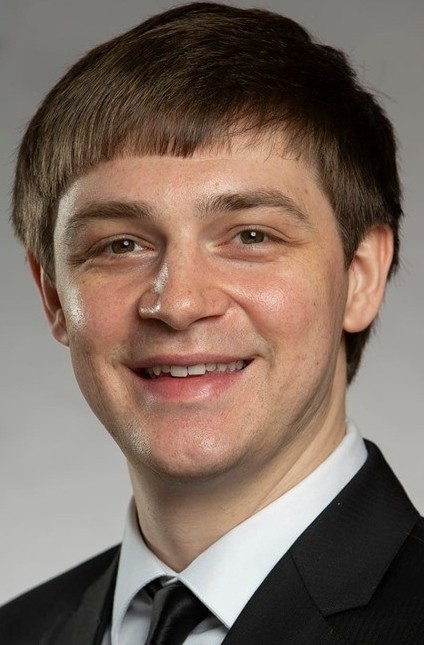 "My most valued experience of the summer was researching whether employers could restrict the return of older employees due to potential health concerns, a legal question made all the more relevant in the face of the COVID-19 pandemic. I plan to use the experience I gained this summer to in a more informed and meaningful way with my studies as I return to school in the fall. "
Ø  Internships/Externship
   -      Racial Justice Intern:  Job description
Ø  Student Worker
    -     Student Worker - Analyst: position filled
Ø  Co-op Students
Ø  Capstone Projects
Ø  Volunteers
Contact Information
Office of Equal Opportunity & Access
45 Corry St, Edwards Center 1, suite 5150
513.556.5503