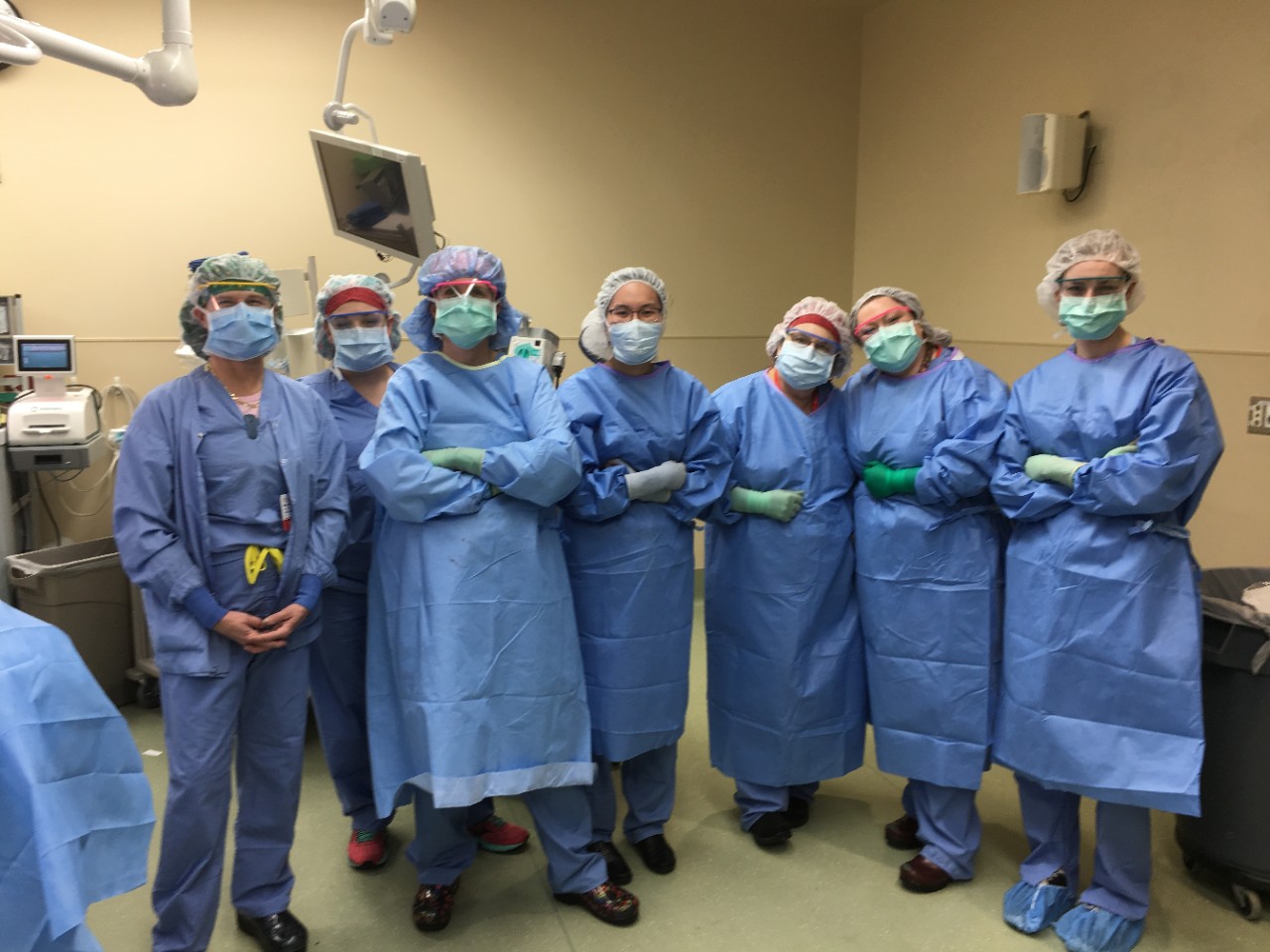 Celebrating Women in Medicine Month: Jaime Lewis, MD
Surgeon encourages networking with other women in medicine via social media
This month the American Medical Association (AMA) and Association of American Medical Colleges (AAMC) celebrate Women in Medicine Month, or #WiMMonth. We asked Jaime Lewis, MD, associate professor, Department of Surgery and a career advisor in the College of Medicine's Office of Student Affairs a few questions about what motivates and inspires her in medicine.
Where do you find meaning in medicine?
I find meaning in relationships with my patients, my staff and colleagues, and my learners. 
What is your favorite experience working in medicine?

My favorite experiences fall into two categories, those with my patients and those with my learners. It is an honor for patients to choose me as their surgeon and put all of their trust into my care. It is also incredibly rewarding and exciting to see my residents and students progress in terms of technical skills, clinical skills, or just as human beings.
What is a challenging issue you face and how to do you overcome it?

In the world of medicine where it is easy to become overwhelmed with the destructive power of disease, long work hours and endless paperwork, the challenge I face is avoiding cynicism and detachment. I have learned to diversify my professional activities, cultivate relationships at work and honor the ones I hold dear at home. I remind myself that my work matters. And, I run, a lot.
Any career can be stressful, but particularly for those who work with patients every day. What is your wellness strategy?

My wellness strategies include eating well and running. When I run, I often practice mindfulness. I also am incredibly lucky to have a wonderful husband and children who are my guiding lights. I cherish my life with them.
Outside of the operating room, Lewis' work has recently focused on encouraging women in academic medicine careers to use social media for professional development. You can learn more by joining her upcoming webinar on Oct. 10, 2018.

Featured photo: Jaime Lewis (third from left) and her UC Health surgical team pose in the OR for a photo. From left to right: Melinda Kitchens, Melissa Wesley, Jaime Lewis, Susan Karns, Sarah Hoskins and Elizabeth Wacker (UC medical student).

1
Widespread naloxone distribution not enough to impact overdose...
September 28, 2023
The highest ever number of opioid-related overdose deaths in the United States was recorded in 2020 at 68,630, a 68% increase in just two years. Naloxone is a medicine that can rapidly reverse an opioid overdose, but a new study out of the University of Cincinnati finds that widespread community distribution of naloxone through a take-home naloxone program did not significantly impact the median monthly opioid overdose rates.
Debug
Query for this