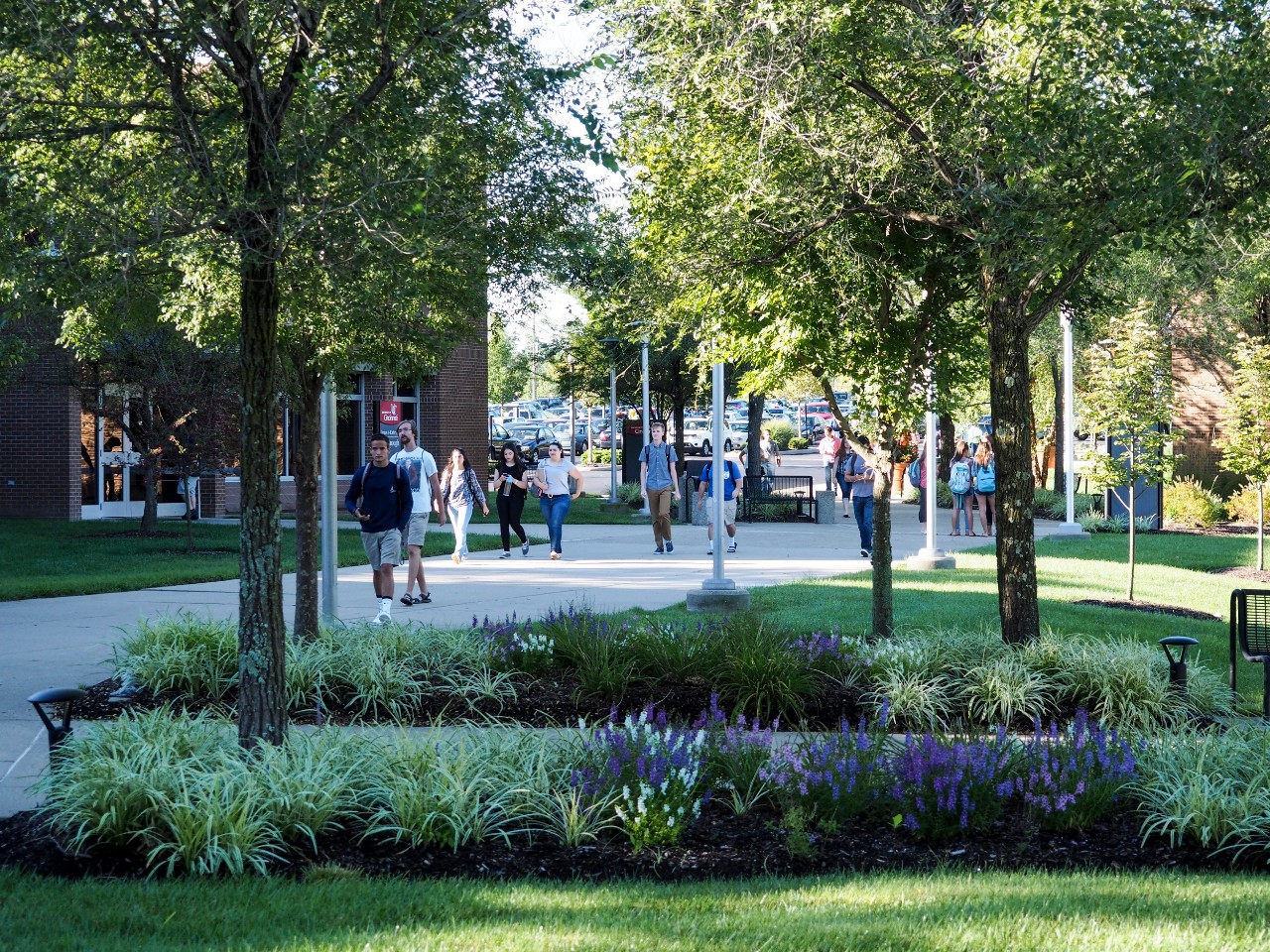 Fall enrollment tops 3,000 at UC Clermont
College incoming class is largest in years
Parking lots and classes are bit more crowded at the University of Cincinnati Clermont College this fall, thanks to a fall enrollment of 3,017 — the highest number the campus has seen in years.
The college also saw an increase in the number of full-time students and in the percentage of freshmen applicants who chose to enroll in classes this semester compared to fall 2017. The number of College Credit Plus students, an Ohio program that enables high school students to enroll in college courses for dual high school and college credit, is up by more than 25 percent over last year. UC Clermont has seen a 45-percent increase in CCP enrollment over the last four years. The fall 2018 freshman class, numbering 1,788, represents a 13-percent increase over the freshman class of fall 2017.
"The energy from our newest and largest incoming class in many years has permeated campus," said UC Clermont Dean Jeff Bauer. "There is a definite buzz."
Bauer attributes the higher enrollment in part to the college's greater emphasis on marketing, recruitment and retention. A more engaging freshmen orientation — dubbed Experience UC Clermont — was launched in 2017, helping students learn to navigate the tools they need to enroll in classes and begin their academic journeys.
UC Clermont has also added new academic programs, with the focus on offering distance-learning courses that allow busy students to study anytime, anywhere, on their own schedules. New associate degrees in accounting and cancer registry management are completely online, while the college's Bachelor of Technical and Applied Studies degree offers the bulk of its courses online too. The bachelor's degree has also added a track in manufacturing engineering.
Additional baccalaureate degree offerings, and more online options, are planned for the future.
"We are always evaluating what we can offer our students and how we can best meet them where they are on their academic journeys," Bauer said. "This fall's enrollment numbers are a testament to those efforts, and we are excited about what the future holds for UC Clermont."
2
Know Stroke Podcast: UC expert discusses past, present and...
September 21, 2023
The University of Cincinnati's Joseph Broderick, MD, recently joined the Know Stroke Podcast to discuss the current state of stroke research, including the FASTEST trial he is leading to test a potential treatment for strokes caused by ruptured blood vessels in the brain.
3
UC Blue Ash to host fall open houses
Event: October 18, 2023 5:00 PM
The University of Cincinnati Blue Ash College will host two open house events this fall that are free and open to prospective students and their guests.
Debug
Query for this