Menon named associate dean for baccalaureate education in UC College of Medicine
Faculty member offers wealth of experience, knowledge and passion for students.
Anil Menon, PhD, has been named associate dean for baccalaureate education in the University of Cincinnati (UC) College of Medicine.
"Dr. Menon brings a wealth of experience, knowledge and passion for students to this new position designed to broaden and enrich the undergraduate experience in the College of Medicine," says Andrew Filak Jr., MD, UC interim senior vice president for health affairs and dean of the medical college. "The UC College of Medicine has become a national leader in baccalaureate education and is one of the only medical schools in the country with an undergraduate program. Dr. Menon has done incredible work in creating and growing this program."
Menon will be responsible for the oversight of all programs in the college that lead to a Bachelor of Science, Bachelor of Arts or other undergraduate degrees. He will oversee recruitment, course and curriculum development, student performance, budget development, faculty development and management of support staff. Menon will report to Philip Diller, MD, PhD, senior associate dean for educational affairs.
A molecular geneticist by training, Menon received his doctorate from the University of Cincinnati and completed a postdoctoral fellowship at Harvard Medical School. He then returned to UC to join the faculty in the College of Medicine in 1992. Menon is a professor in the Department of Molecular Genetics, Biochemistry and Microbiology. His research interests include human genetics with a focus in the areas of cardiovascular health and disease, metabolic disease and diabetes. His research projects have been published in scholarly journals including Science, Nature Genetics and the Proceedings of the National Academy of Sciences (PNAS) and funded by the National Institutes of Health.
Menon spearheaded the development of the medical sciences undergraduate program which first offered a minor to undergraduates in 2012 before admitting students in 2014 for a major in medical sciences. The UC College of Medicine is one of the only medical schools in the country to offer this unique baccalaureate degree, which focuses on 'hands-on' experiential learning. The first five students with medical sciences majors graduated in April 2018. Two are now in medical school at the College of Medicine, one is in optometry school while a fourth student is pursing graduate studies at UC. A fifth graduate of the program will enter UC's medical school in the fall of 2019. Currently, 294 students are in the medical sciences program.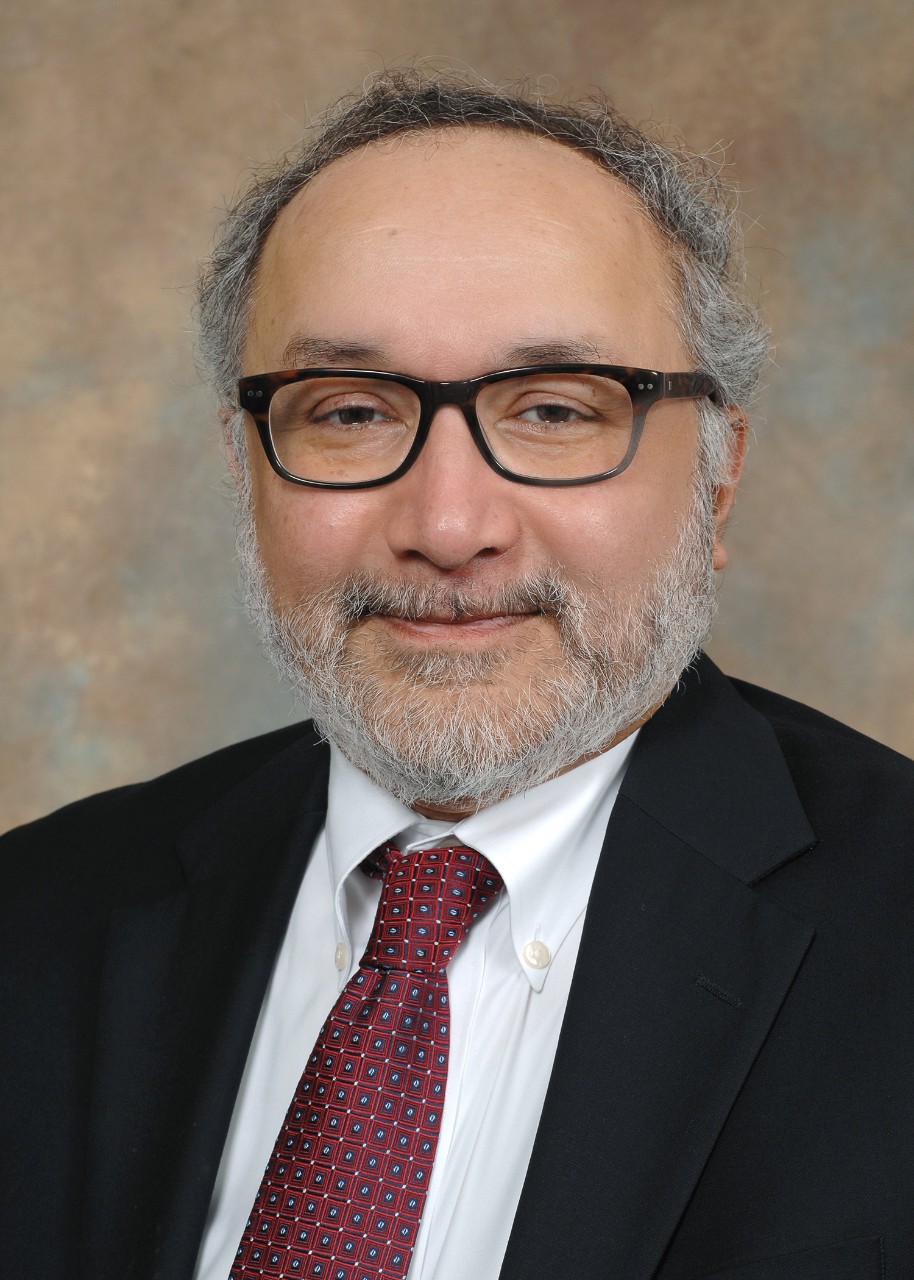 The medical sciences major is designed to prepare undergraduates for medical school or to pursue advanced degrees in the sciences. Medical sciences majors take the same foundational courses as many students preparing for medical school with a heavy dose of organic chemistry, biochemistry, microbiology, statistics and calculus. But in their junior and senior years, medical sciences majors get more of the advanced sciences such as pharmacology, molecular genetics, biochemistry, histology and microbiology, biomedical statistics and physiology, all taught by faculty who also teach UC medical and graduate students. Each medical sciences major has several mentors including either an MD/clinician or PhD/researcher along with a medical student and resident. They spend time in laboratories in the college or Cincinnati Children's Hospital Medical Center, engage in service-learning projects, and shadow physicians at UC, Children's or other health systems in Cincinnati.
"The University of Cincinnati has a strategic plan with three components: academic excellence, urban impact and innovation," says Menon, referring to the university's strategic direction, Next Lives Here. "One of the great joys of being part of the medical sciences program is that we are involved at a deep and meaningful level in all three of these areas. We have some of the best students at the University of Cincinnati and our students are involved in service-learning in our community doing really remarkable work. They are involved in innovation in laboratories that further medical and scientific discovery. Our community of scholars, which includes many partners on Uptown and medical campuses have been outstanding proponents of the medical sciences program."
Menon applauded Filak and former UC College of Medicine Dean William Ball, MD, for their support of the medical sciences program and overall undergraduate education in the college.
"I have always been fascinated with science and philosophy, and their role in understanding the human condition. Over the course of my career I became very interested in inspiring students to see the complex interplay of science and the humanities in medicine and healing," says Menon. "I think it's important to cultivate good minds and good hearts and develop a workforce of lifelong learners who can guide their passion with their intellect to be of service to society."
1
WVXU to re-broadcast CCM Radio Theatre plays on Tuesday, Dec. 27
December 6, 2022
Cincinnati Public Radio and the University of Cincinnati College-Conservatory of Music (CCM) have named UC alumnus Cedric Rose winner of the inaugural CCM Radio Theatre playwright competition. The top three winners will receive a cash prize for their work and have their play produced by CCM for broadcast on 91.7 WVXU-FM in spring 2022.
2
Forbes: Parents of color more hesitant to choose medication to...
December 6, 2022
Forbes highlighted research from the University of Cincinnati's Jeffrey Mills and Jeffrey Strawn examining factors behind the decision to begin or decline medication treatment for childhood anxiety disorders after cognitive behavioral therapy did not lead to improvement.
3
Cincinnati.com: Flu is raging. What would you do, doc?
December 6, 2022
Hospital emergency departments in the Cincinnati-area are seeing a surge in patients who have flu symptoms and complications, pushing hospitals be near or at capacity, partially because flu is raging in the region. Hospitalizations for flu locally rose 107% last week. Cincinnati.com asked several local healthcare experts about what people should do as flu cases surge. One of those was Jennifer Forrester, MD, of the Division of Infectious Diseases in the Department of Internal Medicine at the UC College of Medicine.
Debug
Query for this