UC's CCM announces 'Furnish the Future' seat-naming campaign
With a pledge payable over five years, you can have a plaque bearing your name or the name of someone you choose to honor displayed on a seat in Corbett Auditorium
Arts advocates have a new way of supporting the University of Cincinnati's College-Conservatory of Music (CCM) in its mission to fuel the future of the arts. Purchase a commemorative plaque through the Furnish the Future campaign and your support will be displayed on one of the newly-installed seats in CCM's Corbett Auditorium.

With a pledge payable over five years, supporters of the Furnish the Future seat-naming campaign can play a leading role in continuing to provide a first-class facility for CCM's students, faculty members and audiences. In recognition of your support, a plaque bearing your name or the name of someone you choose to honor or memorialize will adorn one of the seats in the beautifully-renovated Corbett Auditorium.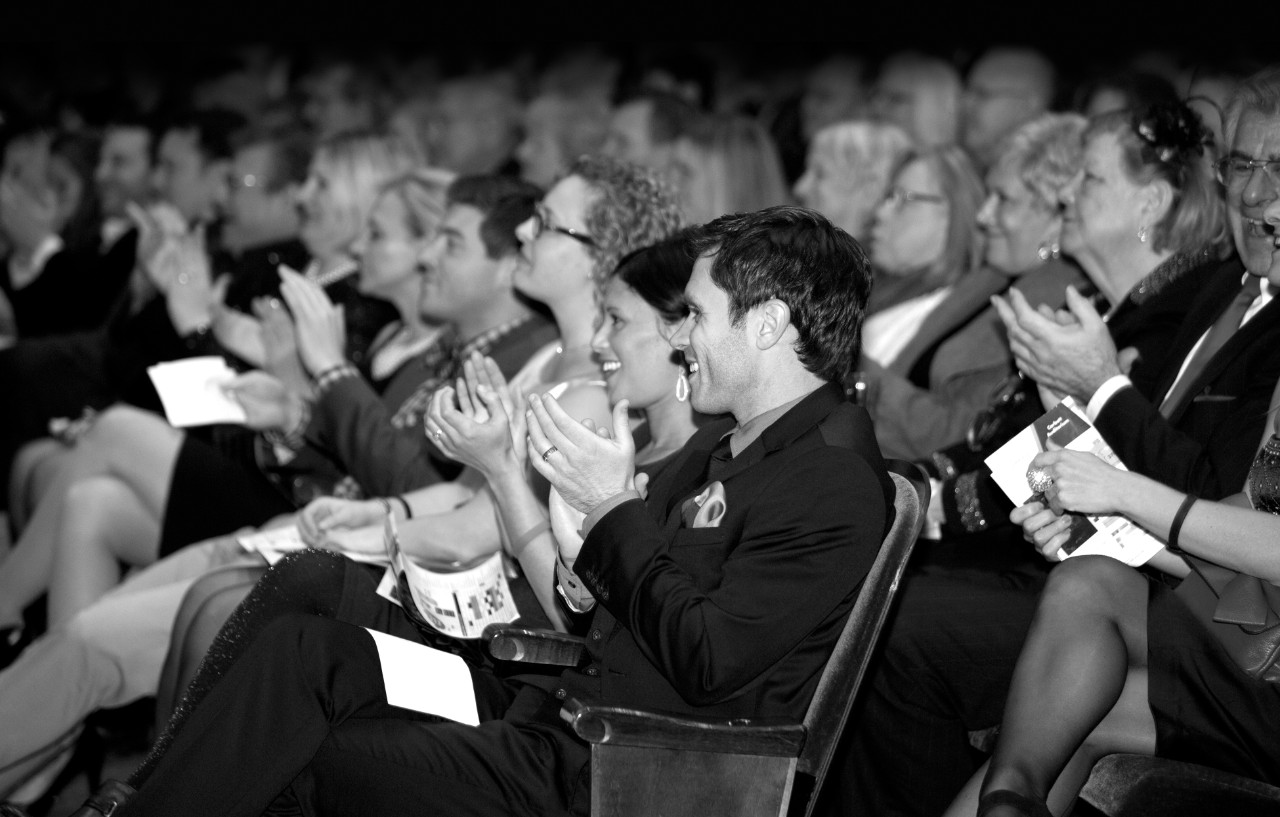 Originally opened in 1967, Corbett Auditorium has provided a space for generations of aspiring artists to refine their skills. Countless alumni have made their debuts on the stage of Corbett Auditorium and hundreds of thousands of audience members have been whisked away on musical journeys in its seats. The iconic performance hall was recently renovated as part of a $15-million slate of enhancements to CCM Village, ensuring that CCM will continue to have the state-of-the-art facilities required to educate and inspire future generations of world-class performers, producers, educators, researchers, composers, designers, technicians and media personnel.

Funds raised through the Furnish the Future campaign will help CCM continue to recruit leading student scholars, provide travel opportunities for students and faculty members and support special collaborative projects at the college.

CCM is now accepting pledges for its Furnish the Future campaign. Pledge opportunities vary in price from $250-5,000. Seats are available on a first-come, first-served basis. Quantities are limited and additional restrictions may apply.

Each seat plaque can accommodate up to two lines of text including a maximum of 25 characters (including spaces and punctuation) per line.
The purchase of a seat plaque does not guarantee the corresponding seat for performances.
Featured image at top: Photo/Andrew Higley/UC Creative Services
1
CCM Dance Works presents classical ballet and modern dance Dec....
Event: December 1, 2022 8:00 PM
UC College-Conservatory of Music presents Dance Works, featuring a variety of styles to showcase the school's many talented ballet majors, on Dec. 1-4 in Patricia Corbett Theater. More than 43 students come together to perform four different pieces excerpts from Gazunov's Raymonda, Tchaikovsky's "Waltz of the Flowers" from The Nutcracker, and two premieres choreographed by CCM faculty artists — Who We Are and Mozart Mix.
2
CBC: Feast of Carols is a "best bet" for Cincinnati holiday...
Event: December 3, 2022 2:00 PM
Bring your family to enjoy the annual Feast of Carols concert at UC's College-Conservatory of Music. Named in the Cincinnati Business Courier's top "10 best bets for Cincinnati's performing arts this season," the concert is presented at 2 and 5 p.m. on Saturday Dec. 3, and Sunday, Dec. 4 in CCM's Corbett Auditorium.
Debug
Query for this