UC's botany collection goes digital
The University of Cincinnati's latest database project opens its botanical bounty to the world
University of Cincinnati biologist Eric Tepe opened a folder on his desk to reveal a flower that was plucked on a spring day in 1884.
"This is running buffalo clover. It does really well when there's some disturbance in the soil. So in bison tracks, it would have been abundant," Tepe said.
Famed Cincinnati botanist Curtis Lloyd (one of the founders of the Lloyd Library and Museum) plucked the clover from a field around Cincinnati on June 3, 1884. That year Alaska became a U.S. territory and readers settled down to "The Adventures of Huckleberry Finn."
Lloyd's plant collection came to UC's McMicken College of Arts and Sciences decades later. And for years, the faded, pale flower sat on its acid-free paper in a humidity-controlled cabinet alongside the more than 100,000 other plants, fungi and mosses that make up UC's herbarium. It remained in the dark largely unnoticed for the past 134 years.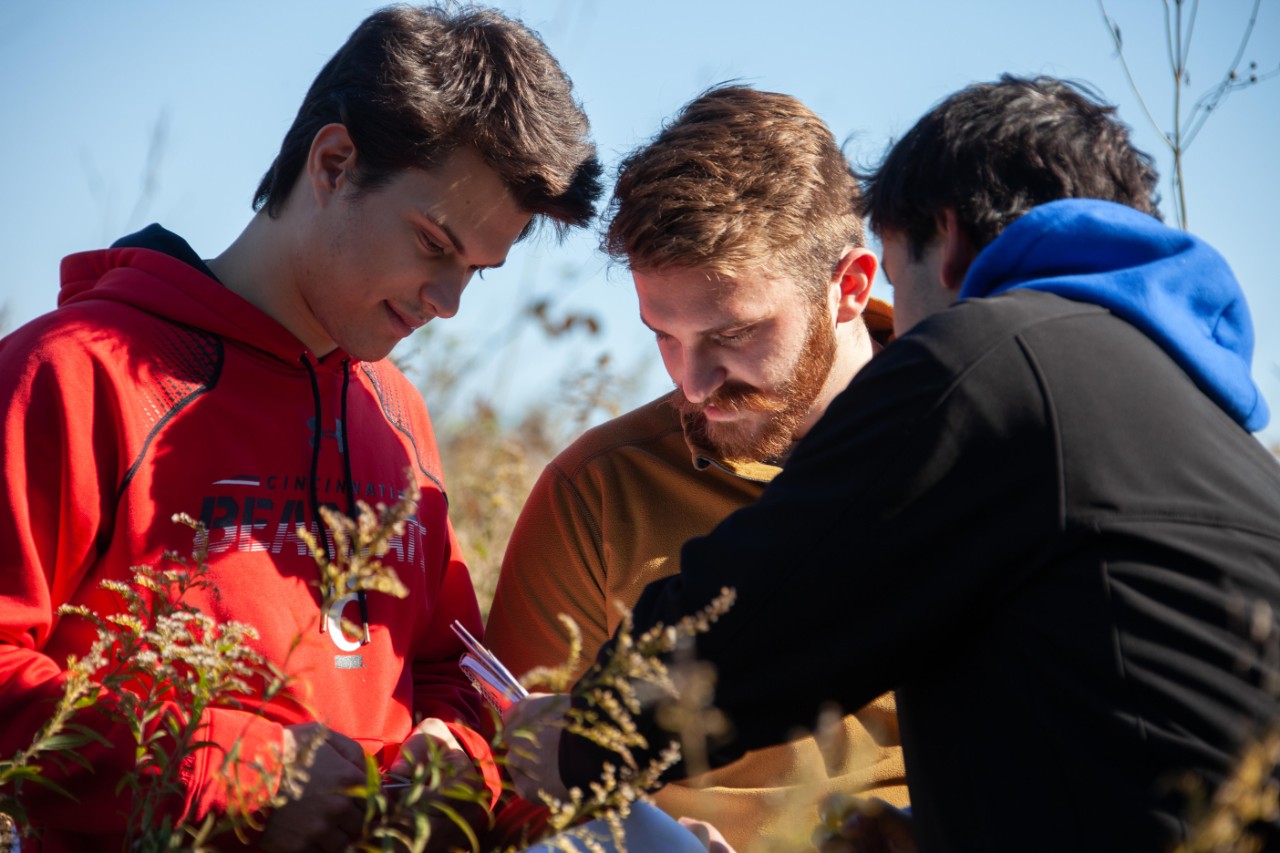 But soon that could change.

UC used a National Science Foundation grant to catalog its vast collection into a digital database that could expose noteworthy specimens to researchers around the world. The new online collection is already bringing more attention to UC's diverse collection. It has contributed to new research in four peer-reviewed publications, along with one master's thesis, Tepe said.
"I use these databases all the time to confirm identifications or look up distribution records," Tepe said. "I can't imagine life without them."
With this grant, we can build this massive online database of specimens that reach back through time and across space.
Eric Tepe, UC professor and curator of UC's Margaret H. Fulford Herbarium
Institutions across the United States are doing likewise to share their collections, usually in regional collaborations. UC is part of the Consortium of Midwest Herbaria and is working with Miami University to help catalog lichens, fungi and mosses. The goal is to make these valuable resources more accessible to scientists studying everything from climate change to biodiversity.
Eventually, UC will add its collection of vascular plants such as the white and purple flower that caught Lloyd's eye.
Running buffalo clover began to disappear across much of the West with the wide scale slaughter of buffalo. Today, the clover is federally protected as an endangered species. So UC's specimen is especially valuable for researchers.
The flower was shipped to the University of Kansas, where botanist Ralph Brooks studied it while writing his 1984 book "Flora of the Great Plains." Later, Miami University botanist Michael Vincent examined it. Both botanists added a notation to the specimen label agreeing with Lloyd's original identification.
Tepe said UC's herbarium offers a bonanza of noteworthy specimens to botanists around the world. Dozens of scientists visit UC's herbarium each year to study its collection. UC and other institutions also lend their specimens to each other for various scientific studies. (This practice inadvertently resulted in disaster earlier this year when Australian customs officials, wary of invasive species, intentionally destroyed a collection of priceless 200-year-old specimens from France en route to the Queensland Herbarium.)
"With this grant, we can build this massive online database of specimens that reach back through time and across space," Tepe said.
Researchers can track species that are indicators of habitat degradation or others that suggest a healthy ecosystem. They can track the spread of invasive species or understand the forces driving other species like running buffalo clover to the brink of extinction.
"They could be an early warning sign of incipient change," Tepe said.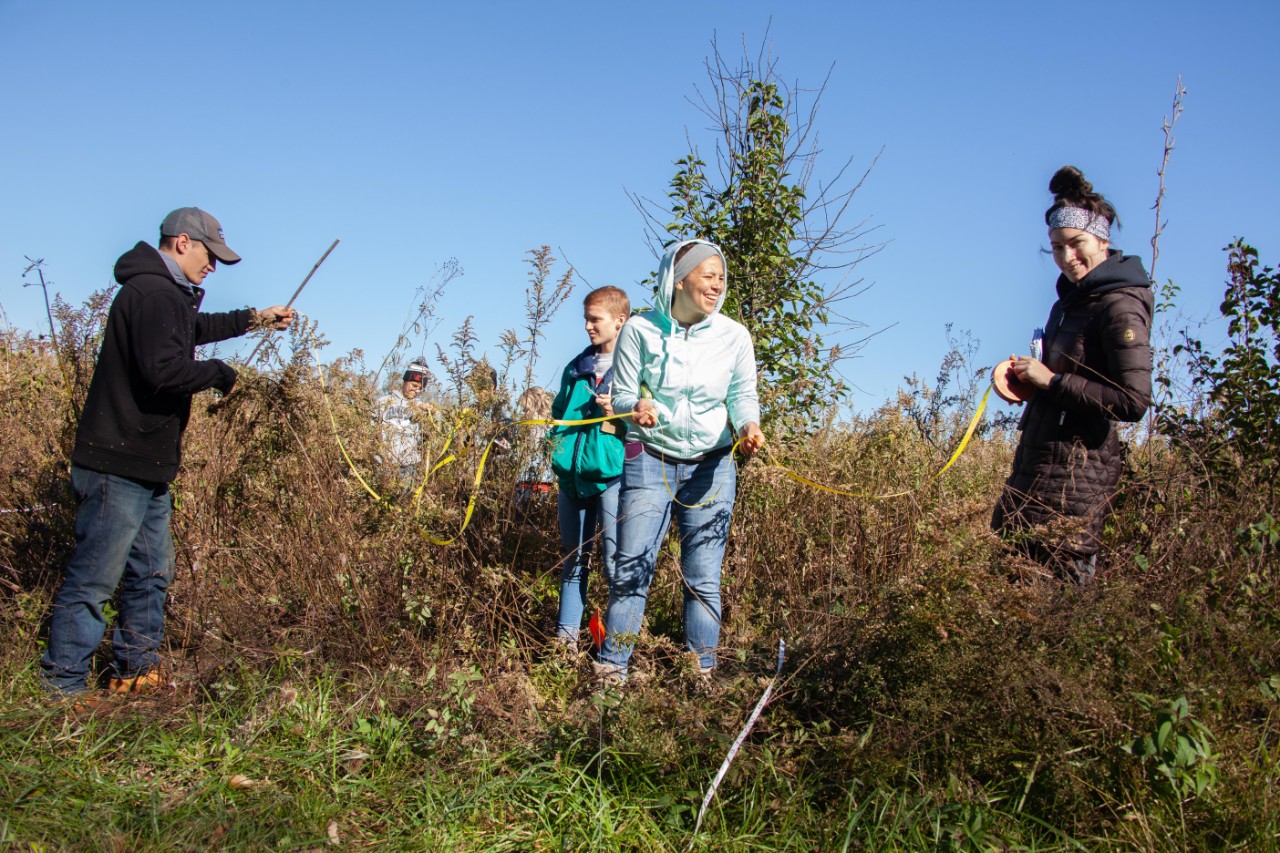 The searchable online database includes images of the specimen, where practicable. Since most of the dehydrated mosses look alike in their envelopes, they photograph the historic label instead. Some of these date back to the 1840s.
And UC's herbarium is home to an unlikely treasure trove of plants. Lloyd collected hundreds of species during winter trips to Samoa in 1904 and 1905, giving UC one of the oldest collections of plants from the archipelago.
"Before these consortia, who would have thought to look to us for Samoan plants?" Tepe said.
Tepe and other botanists, both students and faculty, collect more specimens each year. UC's herbarium logged 1,218 additional specimens in 2017 and 5,2111 in 2016.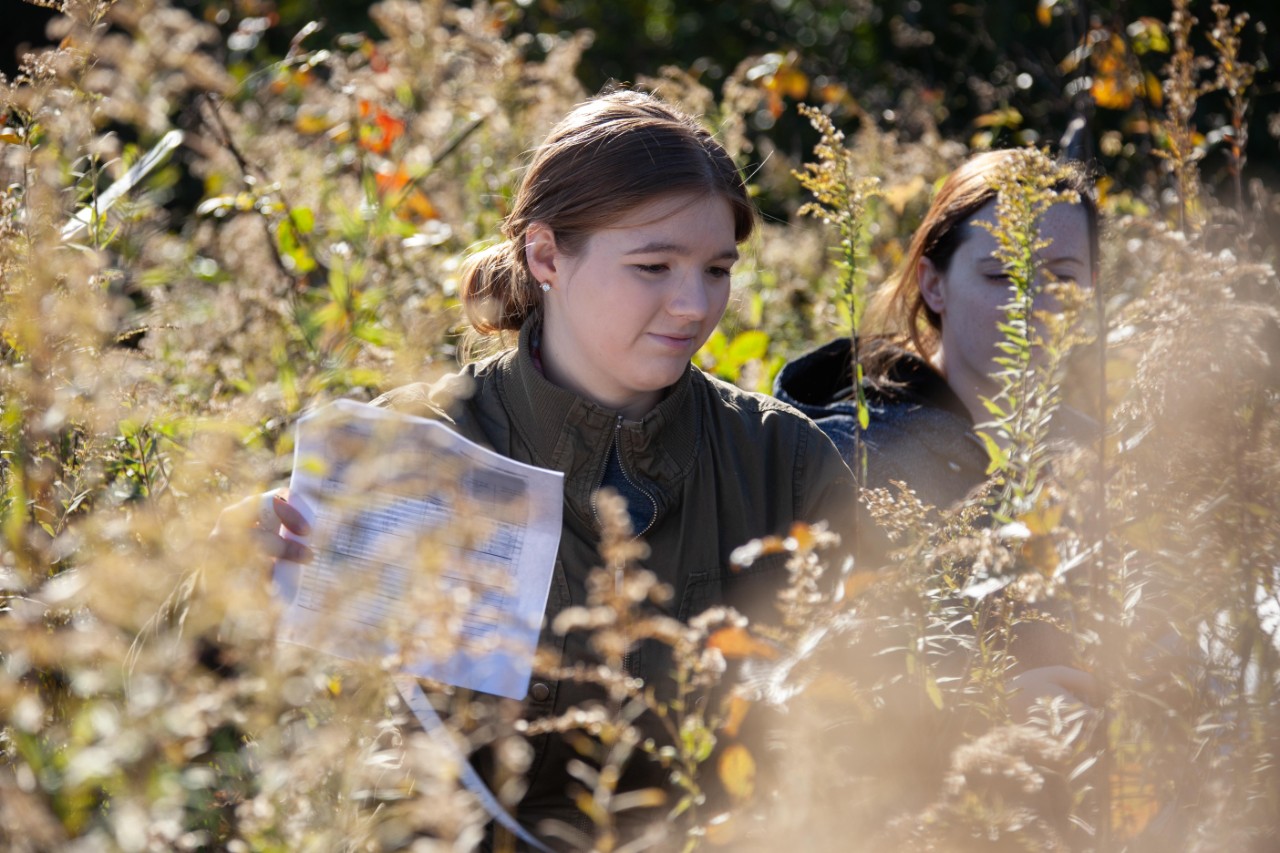 UC students Jacob Keshtvarz and Maria West did some of the cataloguing for the collection.
"Some of the pine cones we have are ginormous. And some of the fungi specimens are bigger than my foot," West said. "It's interesting to see the scope of what we have. I never would have considered that we have a resource like this in Crosley Tower on the 16th floor."
Keshtvarz said he handled specimens collected by prominent UC biologists Margaret Fulford and Lucy Braun. Braun (1889-1971) was a UC professor and author who traveled extensively to conduct botanical fieldwork. She was an ardent environmentalist who helped to create the Edge of Appalachia Nature Preserve in Ohio. Fulford (1904-99) was the longtime curator of UC's herbarium and the first woman elected a fellow of UC's Graduate School in 1957. Both contributed many specimens to UC's botanical collection.
"I enjoyed putting myself in other people's shoes and seeing the world as they experienced it," Keshtvarz said. "You can hold a specimen from 1908. For a moment you can think of what it was like to find that in the wild. There is a lot to learn."
Today, Keshtvarz is using similar databases in New York and Missouri for his master's project.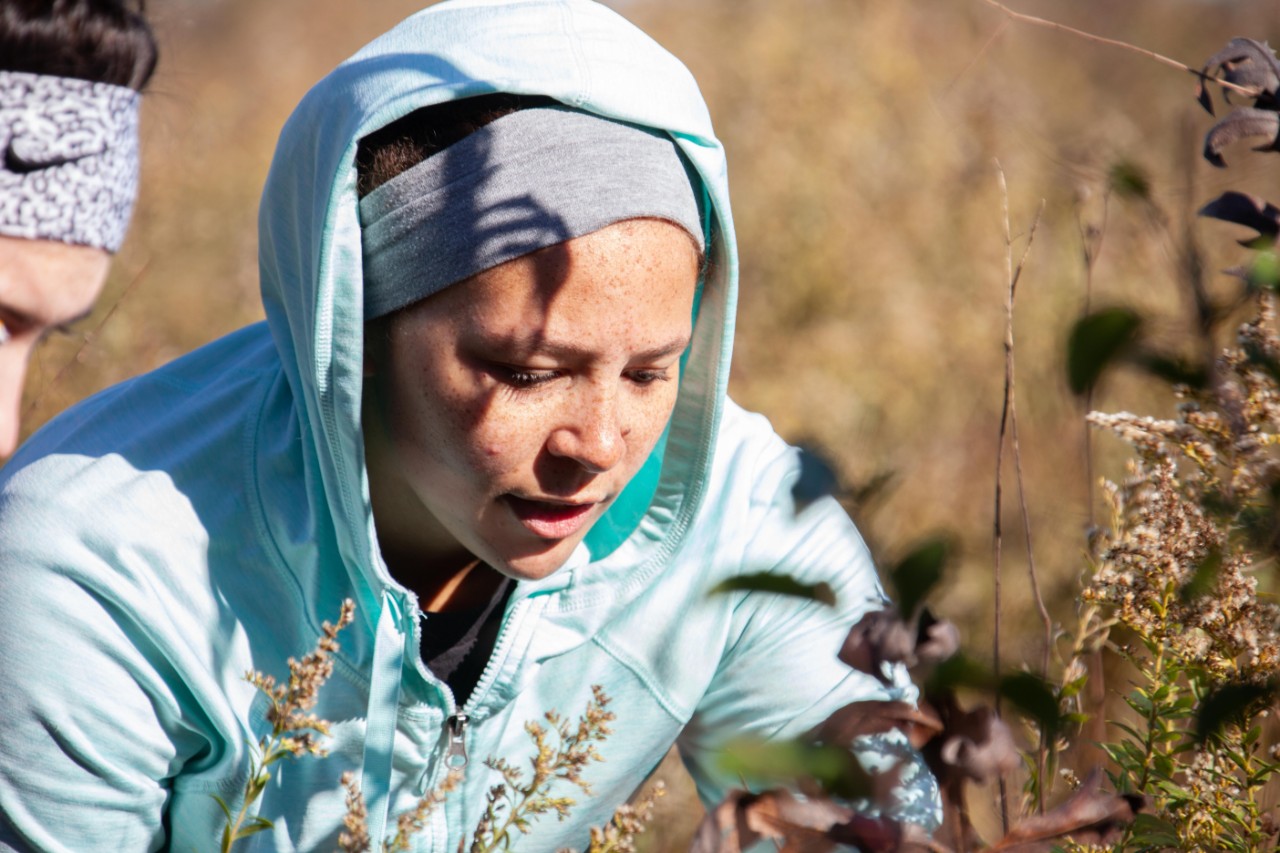 UC researcher and Miami University graduate Amy Harmon is working to expand UC's database. Her specialty is mushrooms and other fungi. One called the "death cap" is so toxic it can kill a careless chef. Winter white truffles are so rare and delicious that they command outrageous prices.
"Some produce really helpful compounds. And some produce the yeast or penicillin we need," she said. "I was just reading about a fungus that grows inside a tree that people have been using for a chemotherapy drug to treat cancer."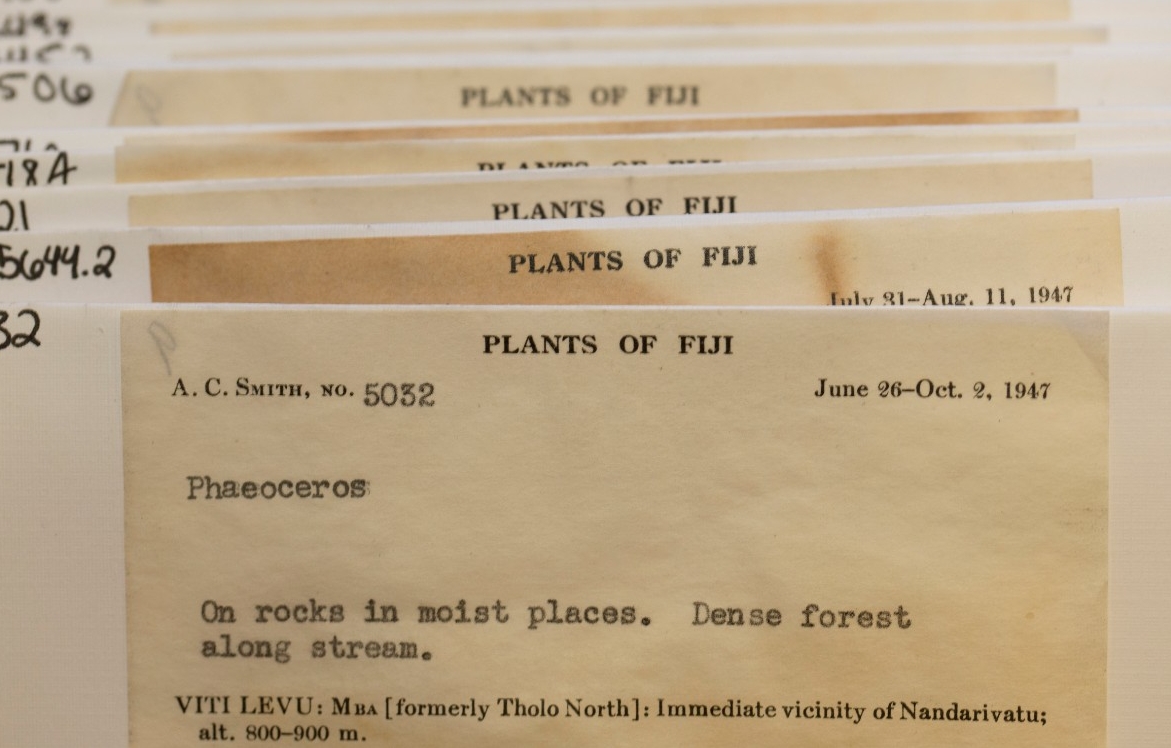 Yew trees and the fungus inside them produce taxol, which is used to treat patients with breast cancer.
"We're just scratching the surface of what's possible medically," she said.
Some insects farm fungi. And some fungi sprout from insects like monsters in a horror movie. Other fungi are the reason we have bread and beer, she said. And then there are truffles.
"They have such a depth of flavor that lends itself to many dishes. They're not incredibly common," she said. "As is the case with a lot of species of mushroom, they're not particularly easy to cultivate."
A billion years ago, long before trees became dominant, fungus prevailed across the land. Some mushrooms stood more than 20 feet tall.
"It's incredible to think about. What would it be like to walk through a world that looked like that?" she asked.
Harmon said databases are extremely helpful for researchers. But she still likes seeing the actual specimens UC keeps in its cabinets.

"You think, 'Wow, this was growing in the woods and someone found it in 1902 and now here I am holding it,'" she said. "It's still here and it's incredible. Herbaria are wonderful."
Featured image at top: A UC biology student studies goldenrod at UC's Center for Field Studies. Photo/Ravenna Rutledge/UC Creative Services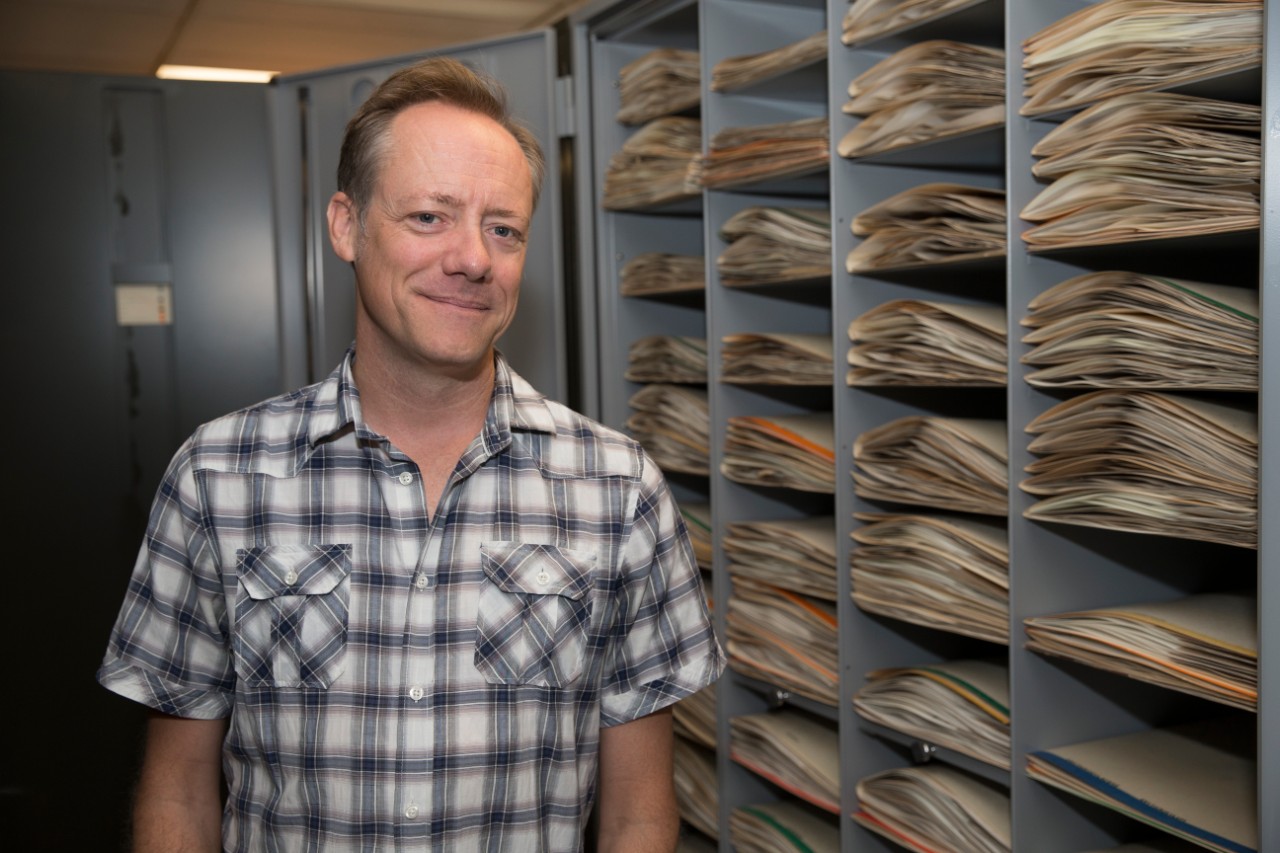 Next Lives Here
The University of Cincinnati is classified as a Research 1 institution by the Carnegie Commission and is ranked in the National Science Foundation's Top-35 public research universities. UC's graduate students and faculty investigate problems and innovate solutions with real-world impact. Next Lives Here.