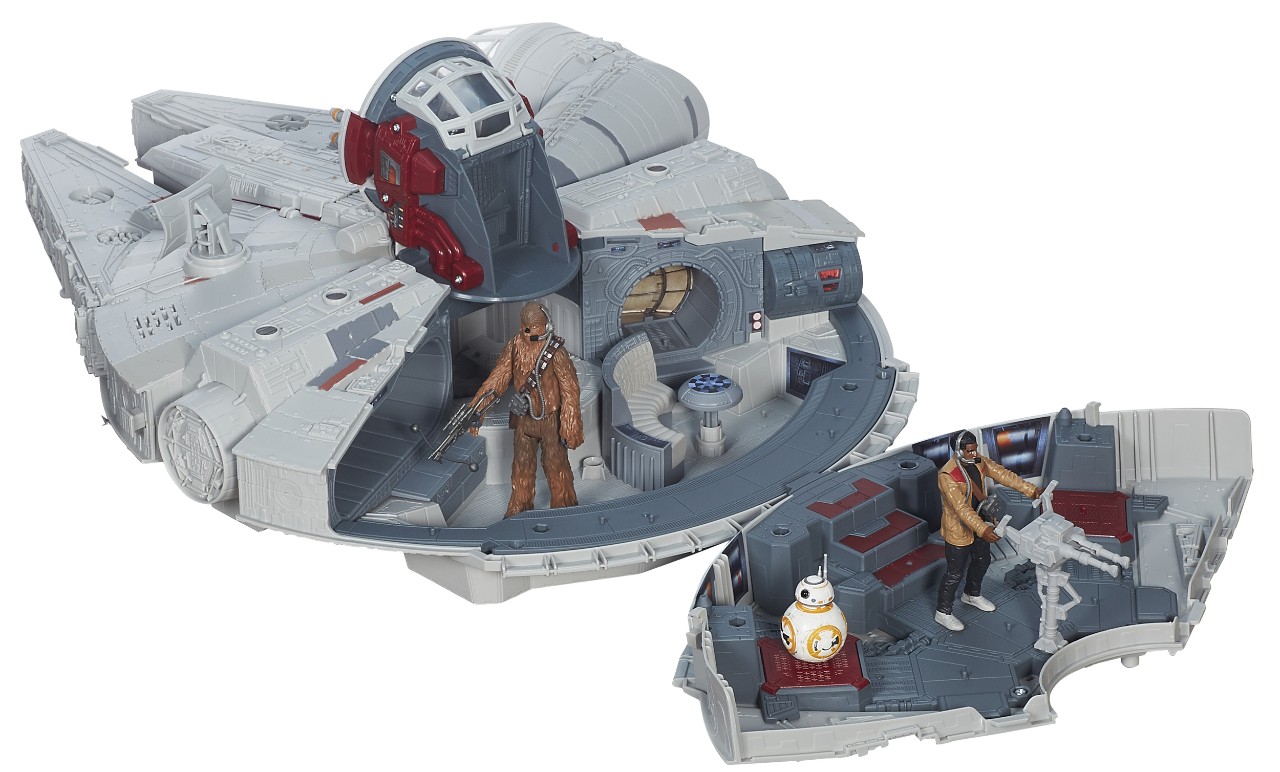 We make the elves who make the toys
Catching up with University of Cincinnati graduates who design, invent and create some of the holiday season's most popular toys
We make the elves — kinda'. At the very least, UC helps make the folks who design many of the toys on today's shelves and in Santa's sleigh, as well as some of the ones you may have grown up with as a child. Certainly, the University of Cincinnati's industrial design produces toymakers.
Students learn to emphasize the humanistic qualities of products of mass production with special consideration for the comfort, safety, and aes­thetic satisfaction that they may bring to the users. Yeah, yeah, but these former Bearcats make toys! Many UC alums have been and are still active in the art and business of producing toys. In the spirit of the season, let's meet a few of them. And more important, see what toys they helped design.

Mike Hoeting and Sean Mullaney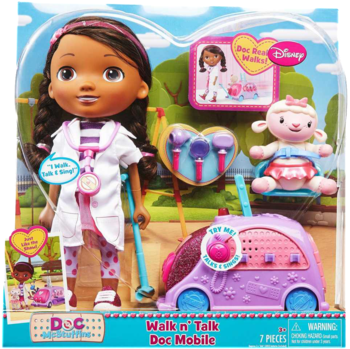 Mike Hoeting, DAAP '90, and Sean Mullaney, DAAP '89, founded Bang Zoom Design, a Cincinnati-based product invention company, in 1991. The company has licensed more than 100 inventions, accounting for more than $1 billion in retail sales. In particular, they designed Doc McStuffins Walk N' Talk Doc Mobile, Hokey Pokey Elmo, Walkin' Talkin' Lightning McQueen, radio-control cars and motorcycles, as well as the Barbie and Jumping Tawny set. They have more than 13 patents in their names, including a remote-control motorized Slithering Jake the RC Snake.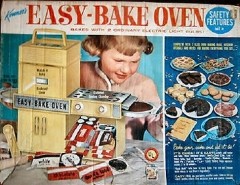 Ronald Bruce Howes Sr., (1927-2010) att. Eng '40s, created the Easy-Bake Oven while director of research and new product development at Kenner Products in the early 1960s. The toy oven was first released in 1963 and was inducted into the National Toy Hall of Fame in 2006 at the Strong National Museum of Play in Rochester, N.Y. At that time, 23 million ovens had been sold and more than 140 million mixes. Howes was also involved in the development or refinement of Kenner's Spirograph, Give-a-Show Projector and Close-and-Play Record Player. He continued to invent items during his entire life, including high-tech defense weaponry devices and electrostatic printers.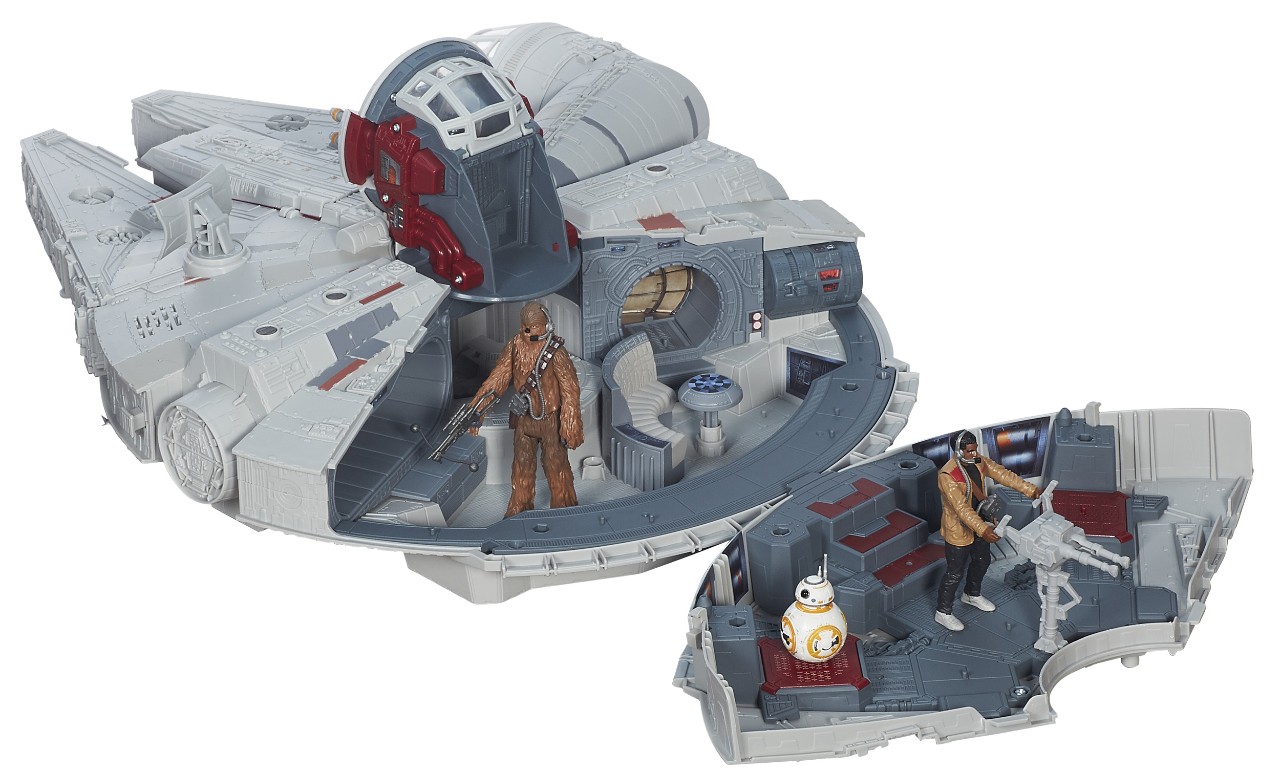 "I think Star Wars is real," admits longtime Hasbro designer Mark Boudreaux, DAAP '78. And maybe that's why he's able to make the space-opera epic so real to millions of children — and adults, too. Boudreaux, senior principal designer at Hasbro, began crafting Star Wars toy merchandise as a 21-year-old UC industrial design student who landed a university cooperative education work term at Kenner Products in January 1977, with the original Star Wars movie coming out in May of that year. (Kenner was later purchased by Hasbro.) Since starting that co-op, Boudreaux has not only designed all five of the Millennium Falcon series, he's also put his own face on several Star Wars action figures including the Rebel Trooper and the Rebel Blockade Runner Trooper. Boudreaux received the Toy Innovator of the Year award at TAGIE (Toy and Game Inventors Con) for his work on the new Falcon, not to mention his induction into the Toy Collector's Hall of Fame in 2015. He was also featured on Bloomberg for his continued work on the famed Millenium Falcon toys.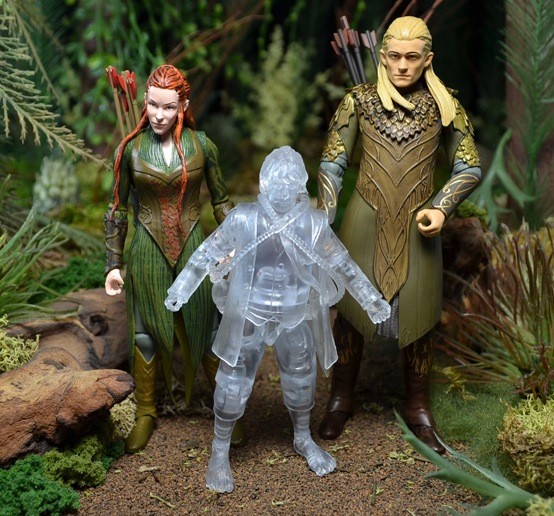 Daniel Meyer, DAAP '04, in 2009 became director of marketing and design at the newly founded The Bridge Direct in the Miami/Fort Lauderdale area. The company has established itself as one of the premium producers of collectible toys. At the end of 2012, the company released its first line of Hobbit toys to coincide with Peter Jackson's three Hobbit movies. The Bridge Direct has also produced licensed toys for Frankenweenie, Looney Tunes, Richard Scarry, Arthur's Christmas, Justin Bieber, the Power Rangers and Jackie Evancho. Its new "Flying Hero" toys for Christmas 2013 won the People's Play Award for Best Action Figure in December. One other new toy, Pinkie Cooper and the Jet Set Pets, was among six nominations for Best Fashion Doll in the same People's Play Awards. Previously Meyer was brand manager with Jakks Pacific, a major toy and leisure-product company in Fort Lauderdale, Fla., where he designed the action figures and playset related to the movie "The Chronicles of Narnia: Prince Caspian" in 2008.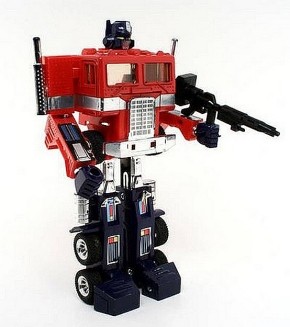 Steve Bono, DAAP '91, is a toy designer, who, at one time, was head of design for Hasbro's international Action Man line. Bono had previously worked for Kenner (now a Hasbro subsidiary) and is now a principal designer for Hasbro. Bono had a hand in developing a number of Transformers, including Optimus Prime, Nemesis Prime and Decepticon Rumble. He developed action figures for "Batman Forever," "Batman & Robin," "Star Wars" and "Indiana Jones and the Kingdom of the Crystal Skull" toy lines. Bono also helped design figures for the "G.I. Joe: Rise of Cobra" movie.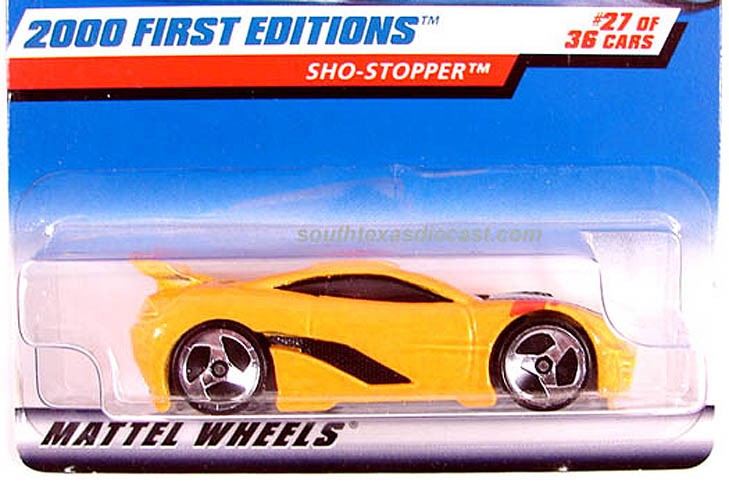 Eric Tscherne, DAAP '99, is a 2011 inductee of the Diecast Hall of Fame for his work as a Hot Wheels designer from 1998 to 2004. Currently, he is the design director for preschool toys at Spin Master Toys, managing a variety of licensed toy lines, most recently for the animated film, "Monsters University." He led the toy development for the animated series, "PAW Patrol," on Nickelodeon. The toys were released in summer 2014. He says, "My team was responsible not only for the toys but for designing them prior to the show and then working with the animation studio, our internal entertainment development studio and Nickelodeon on the final visual designs and functions for the show.

"I still get on the board from time to time, and personally I was responsible for the designs of the vehicles the characters drive and their backpacks and gear." Tscherne also worked on toys for "How to Train Your Dragon 2," "Zoobles" and Marshmallow Foam Furniture.
Prior to Spin Master, Tscherne worked at Upper Deck as director of design for toys and memorabilia and was responsible for collector-level action figures for sports stars like Kobe Bryant, LeBron James, Tony Romo and Muhammad Ali.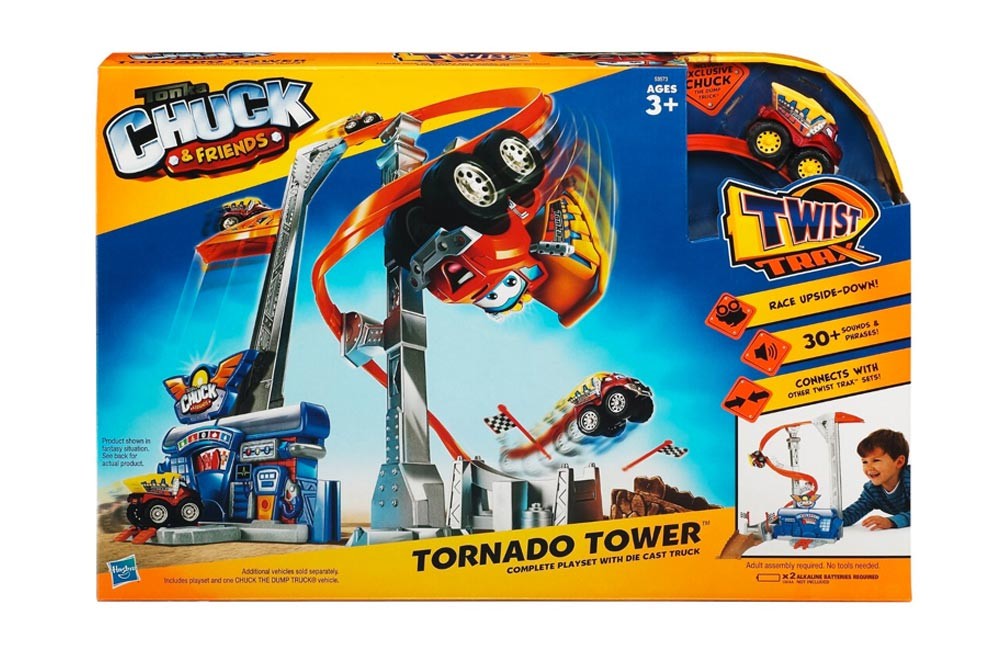 The innovative Vanderbeeks — Jon, DAAP '00, and Sarah, DAAP '01 — started Sweet Spot Studio in 2006. Located in Edgewater, N.J., the company now has a team of designers creating toys, giftware and packaging. An earlier creation of Jon's is "Whiplash," a stunt car he designed while part of The Obb invention firm. The car can flip and roll by remote control and was released by Mattel Wheels under the Tyco name in 2002. According to the Sweet Spot website, more than one million of the cars were sold.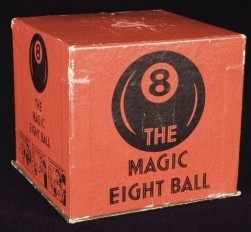 Abe Bookman, (1898-1993) A&S '17, CAS '21, invented The Magic Eight Ball, a fortune-telling toy currently manufactured by Mattel. Bookman briefly attended UC's McMicken College of Liberal Arts, but needed to quit to care for his mother and siblings when his father died. Later he earned a degree at the Ohio Mechanics Institute (OMI), which eventually merged with UC. During World War II, Alfred Carter in Cincinnati created a tube-like fortune-telling toy based upon a "spirit writing" device used by his mother, a successful clairvoyant. To produce it for wider distribution, OMI grad Bookman was brought into a partnership. In 1944, Carter filed a patent on the device and attached Bookman's name to the patent. Their revised creation was originally sold as "Syco-Seer: The Miracle Home Fortune-Teller." Before the patent was granted in '48, Carter died, and Bookman modified the product, this time encasing it in an iridescent crystal ball, which attracted the attention of Chicago's Brunswick Billiards company. In 1950, that company commissioned the black and white 8-ball that we know today.
Article content (originally written by Deborah Rieselman, Barbara Blum and MB Reilly) reprinted with permission from UC Magazine.
Become a Bearcat
Apply online or get more information about undergraduate enrollment by calling (513) 556-1100. Learn more about UC's many undergraduate and graduate programs.