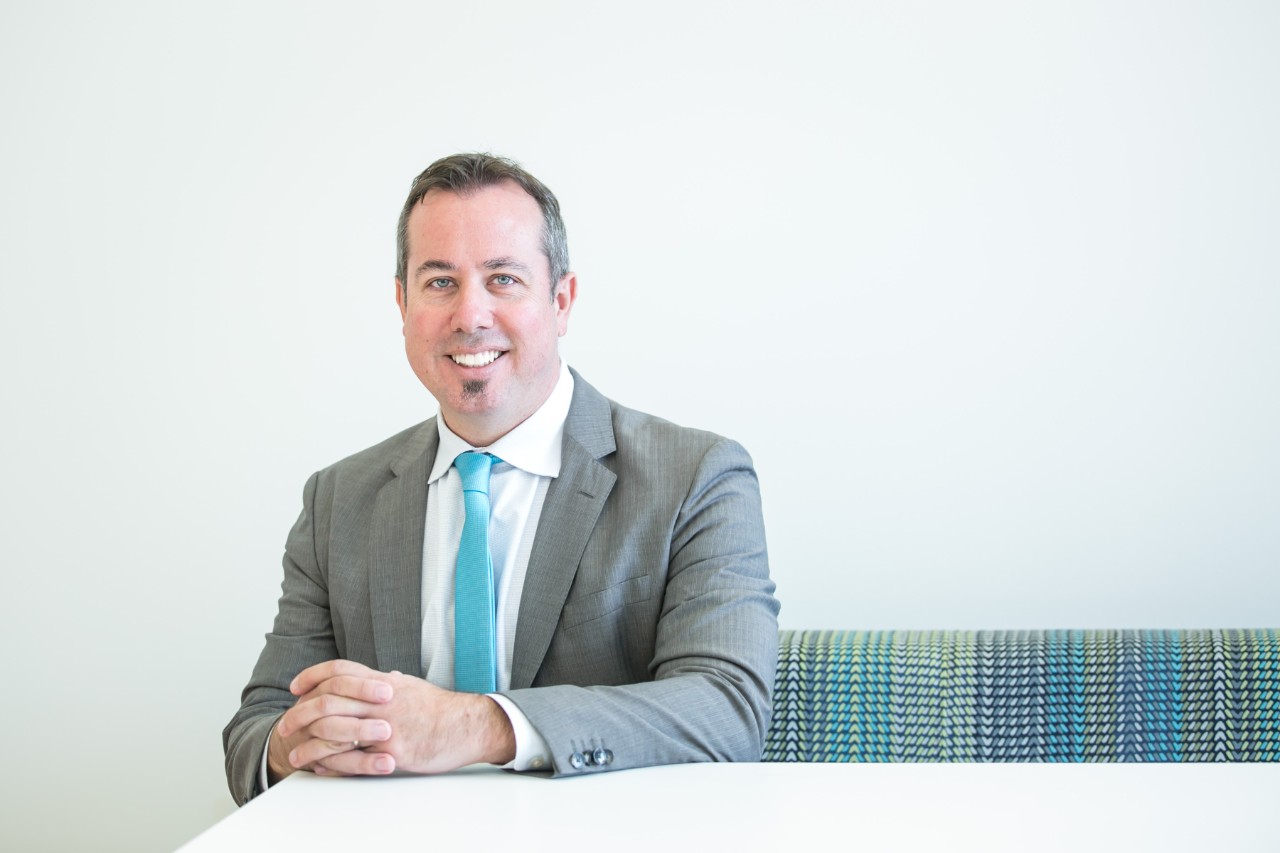 First North American study of medication errors co-authored by UC College of Pharmacy dean
Dean Neil MacKinnon, PhD, co-authors study that takes a first look at pharmacy errors...and saves.
Community pharmacies in the U.S. and Canada dispense millions of prescriptions each year. However, little is known about medication errors; how they happen and how to stop them. That's because there is no standard medication error reporting system for community pharmacies across either country.
Nova Scotia, in fact, is the only province in Canada to have mandatory, anonymous reporting and is the subject of a large-scale data analysis titled "Quality-Related Events Reported by Community Pharmacies in Nova Scotia Over a 7-Year Period: a Descriptive Analysis" was published online today in the Canadian Medical Journal (CMAJOpen).
The study, says co-author Neil MacKinnon, PhD, dean of the University of Cincinnati's James L. Winkle College of Pharmacy, now serves as a baseline to study medication errors.

"This analysis has provided information on the most common types of quality-related events in community pharmacies—information which was not previously available anywhere in North America," he says, comparing pharmacy professionals to hockey goalies as "the last line of defense" in stopping any problems with prescriptions from reaching the patient.
The study, sponsored by Dalhousie University, found that out of 98,097 quality-related events, the most common were incorrect dose, frequency, incorrect quantity and incorrect drug. Of these events, 82 percent did not reach the patient. Less than 1 percent, 928 patients, were associated with patient harm, which includes allergic reactions.
Extrapolating the results to the 67,000 pharmacies in the U.S., MacKinnon says this would mean over 3.1 million medication errors in community pharmacies annually and over 29,000 patients who could be harmed annually.
"Just like a hockey goalie can't stop all shots, there are some issues that regrettably reach the patient, but the Nova Scotia pharmacists are reporting and learning from these events," says MacKinnon who is a strong proponent for mandatory error reporting in both Canada and the U.S.
To his knowledge, he says Nova Scotia is the only jurisdiction in North America, and perhaps the world, where community pharmacists and technicians are required to report these types of events, although several other provinces have, or are in the process, of implementing similar requirements.
"This study raises the question as to whether similar reporting requirements should apply to other health professionals outside of the hospital setting, such as physicians, dentists, nurse practitioners and others," he says.
MacKinnon cites no conflicts of interest with the study.
Photo credit: UC/Colleen Kelley
1
Drugs.com: Lowering blood pressure after clot removal may not be...
September 22, 2023
Drugs.com and HealthDay highlighted University of Cincinnati research recently published in JAMA that found using blood pressure medications to lower the top number of blood pressure readings (systolic blood pressure) may not be safe or effective among people who have an acute ischemic stroke and undergo a successful mechanical clot removal.
3
Know Stroke Podcast: UC expert discusses past, present and...
September 21, 2023
The University of Cincinnati's Joseph Broderick, MD, recently joined the Know Stroke Podcast to discuss the current state of stroke research, including the FASTEST trial he is leading to test a potential treatment for strokes caused by ruptured blood vessels in the brain.
Debug
Query for this