Cincinnati fossils come home
A donation of fossils to the Cincinnati Museum Center is expected to benefit UC geology research
Days before Christmas, a tractor trailer packed as full as Santa's sleigh pulled into Cincinnati from Minnesota.
The Earth Sciences department at the University of Minnesota shipped 268 boxes of prehistoric treasures to the Cincinnati Museum Center. Inside were thousands of fossilized fish, dinosaurs and invertebrates waiting to be cataloged and studied.
In the face of an imminent space crunch and with little time to devote to its collection, Minnesota donated the fossils to the museum so they might be preserved for science.
University of Cincinnati adjunct geology professors Brenda Hunda and Glenn Storrs, curators at the museum, said the fossils could open new avenues to discovery for UC paleontologists and their students.
"My colleagues are very excited about the collection. They already started asking me to look for things during the unboxing," said Hunda, the museum's curator of invertebrate paleontology. "There is some material here that hasn't been processed. So it's a huge opportunity to discover something you didn't realize you had."
Museum staff study specimens and prepare them for public display at the Geier Collections & Research Center, a huge space in downtown Cincinnati that is as full of surprises as the public museum at Union Terminal.
On a shelf sit two massive mammoth tusks. A scale model of a ferocious dinosaur poses on a storage cabinet. Turn a corner and you see an Ice Age bison skull bigger than a Texas longhorn. And on a wood pallet is a huge boulder of plaster encasing a Triceratops skull that Storrs excavated.
And then there is the fine art, historical objects and rotating menagerie of mounted specimens maintained by the zoology wing.
"Someone wheels something interesting down the hallway every day," Hunda said.
UC historically has been strong in geology, especially in paleontology.
Cameron Schwalbach, UC graduate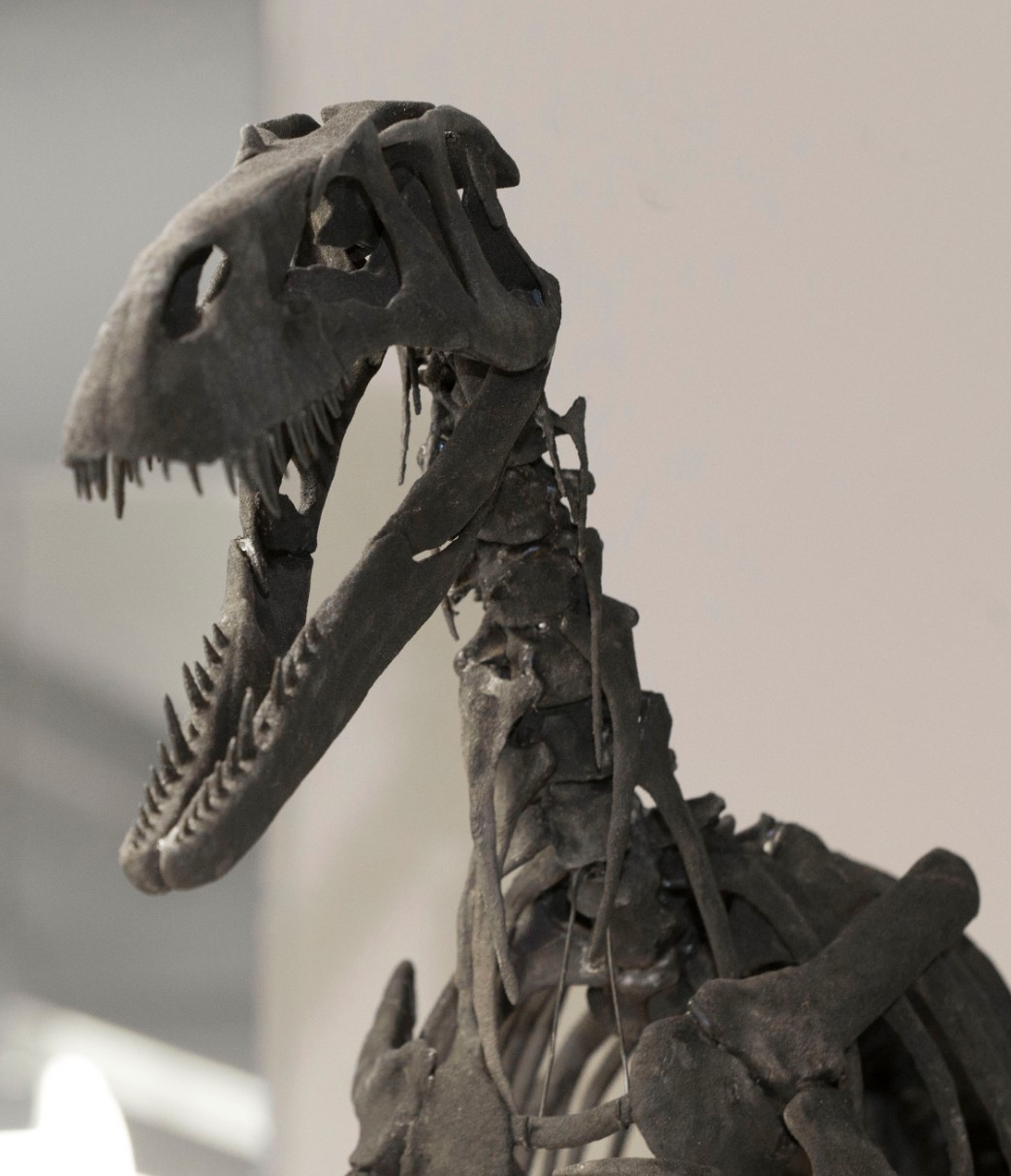 The fossil collection had sat in storage largely unseen for the past 25 years, University of Minnesota paleontologist David Fox said.
"A number of these collections could be of scientific utility if they were curated with modern techniques," Fox said. "We didn't have the personnel, funding or infrastructure to do that. It's a sizeable research-quality collection that was going completely unused, so there was real scientific value to get it to an institution that could do that."
UC donated fossils to the museum in 1998 for much the same reason, Hunda said.
Minnesota approached the Smithsonian National Museum of Natural History in Washington, D.C., and the Field Museum in Chicago. Both declined for logistical reasons.
Fox attended the March for Science rally in 2017 in the nation's capital where he met Nigel Hughes, Hunda's doctoral advisor at the University of California, Riverside. Hughes suggested Cincinnati might be a good fit for the fossils. Fox was already familiar with the museum's collection, which capitalizes on the area's wealth of fossils found in creeks and places like nearby Big Bone Lick State Park in Kentucky.
"They are a strong museum and their collection complements ours," Fox said. "They have a large amount of material from the Lower Mississippi Valley from the early Paleozoic Age. And we have a lot of material from the same age from the Upper Mississippi Valley."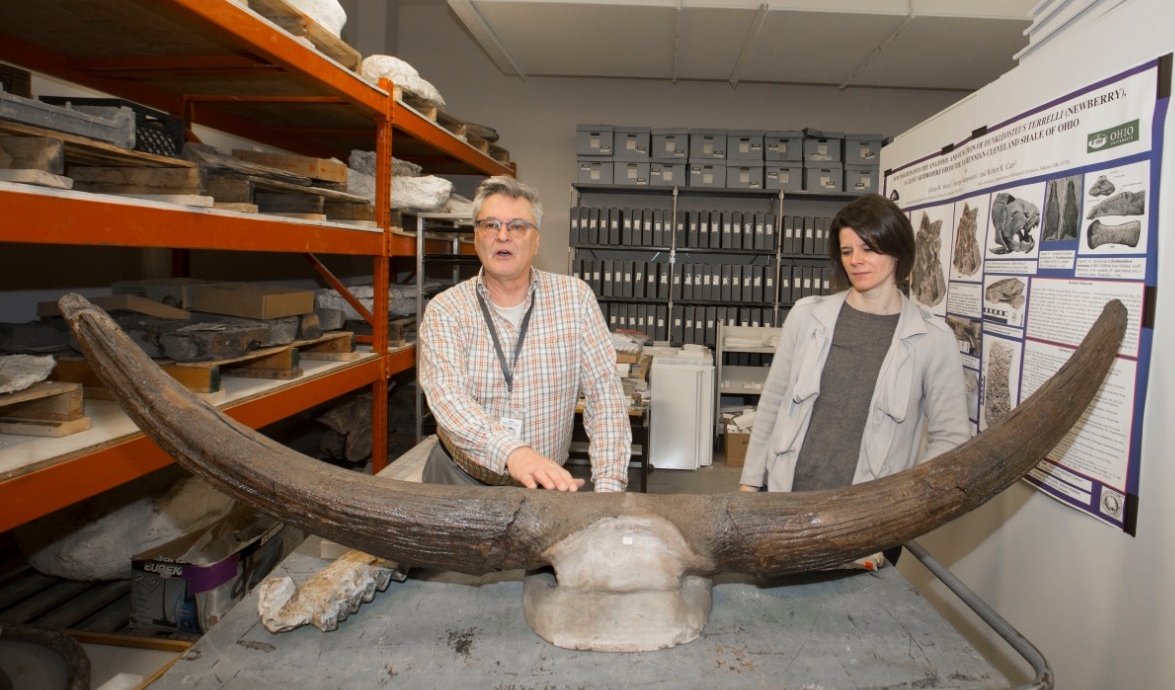 The National Science Foundation awarded a $405,000 grant to cover shipping and cataloging. The grant noted Cincinnati's storied ties to paleontology. Cincinnati even has an official city fossil: the sea-star-like Isorophus cincinnatiensis.
"Paleontology collections excite the imagination of public audiences and inspire the next generation of scientists," the NSF award said. "Cincinnati has a long history of paleontological research and education beginning in the mid-1800s. This tradition will continue under this project by training undergraduate and graduate students in curatorial skills through student internships."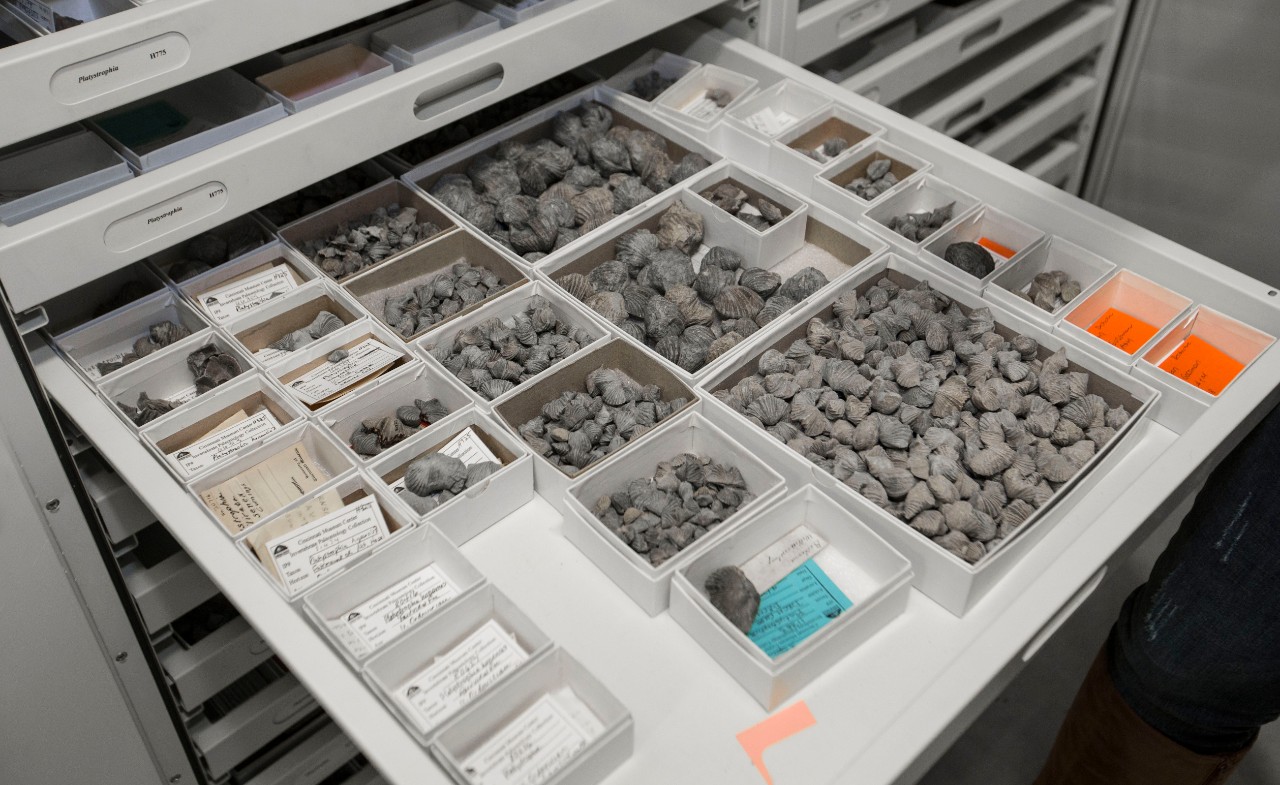 The museum hired recent UC geology graduate Cameron Schwalbach to curate the collection and file the estimated 20,500 lots of specimens in a digital scientific database called iDigBio. There they will be searchable to paleontologists around the world.
"Some of the specimens will end up on display," Schwalbach said. "And many of them are 'type' specimens so they're very important to scientific study. They're the first or best representative of the species."
Schwalbach said he is excited to work on such an engaging project fresh off his master's degree.
"UC historically has been strong in geology, especially in paleontology," Schwalbach said.
Faculty at the university are employing cutting-edge techniques to study animals and their habitats that disappeared 65 million years ago, he said.
"Paleontology was viewed by some people as a dying science," he said. "But with new methods being developed in recent years like isotopic analysis, it's been revitalized. We're learning more about the chemical composition of fossils, where the animals lived and what the climate was like."
Schwalbach's work is cut out for him. In the paleontology wing of the research center, hundreds of unopened storage boxes sit in tidy rows bearing a handwritten label denoting their place of origin.
"It took us an hour and a half to unload the truck," Hunda said. "As I expected, they front-loaded it, too, so we were exhausted by the time we got to the heaviest boxes."
Such is life for a museum curator. She teaches a UC geology course on museum curation so students can get workplace experience.
"As curator, there is not a job I don't do," Hunda said. "So I sweep floors, if necessary, to keep the place clean and brightly lit so when researchers come to do research here they feel welcome."
The Minnesota collection comes to the museum in the midst of the $228 million renovation of Union Terminal. Many of the museum's exhibits are scattered around UC's campus during the renovation. You can find a Sumatran rhino in Zimmer Hall. Geo-Phys has a display of Ordovician fossils and Ice Age specimens from Big Bone Lick State Park.
The museum in November opened its new Dinosaur Hall, featuring the ferocious-looking Torvosaurus and a Diplodocus specimen that UC's Storrs discovered.
Storrs opened a cabinet to reveal some of the first vertebrate fossils he examined from Minnesota's collection: the skull of an enormous Ice Age direwolf, which judging from its size would be a little smaller than the fictional ones depicted in "Game of Thrones."
Next to it was an even bigger skull of a saber-toothed cat, which today would have dwarfed even the biggest lion.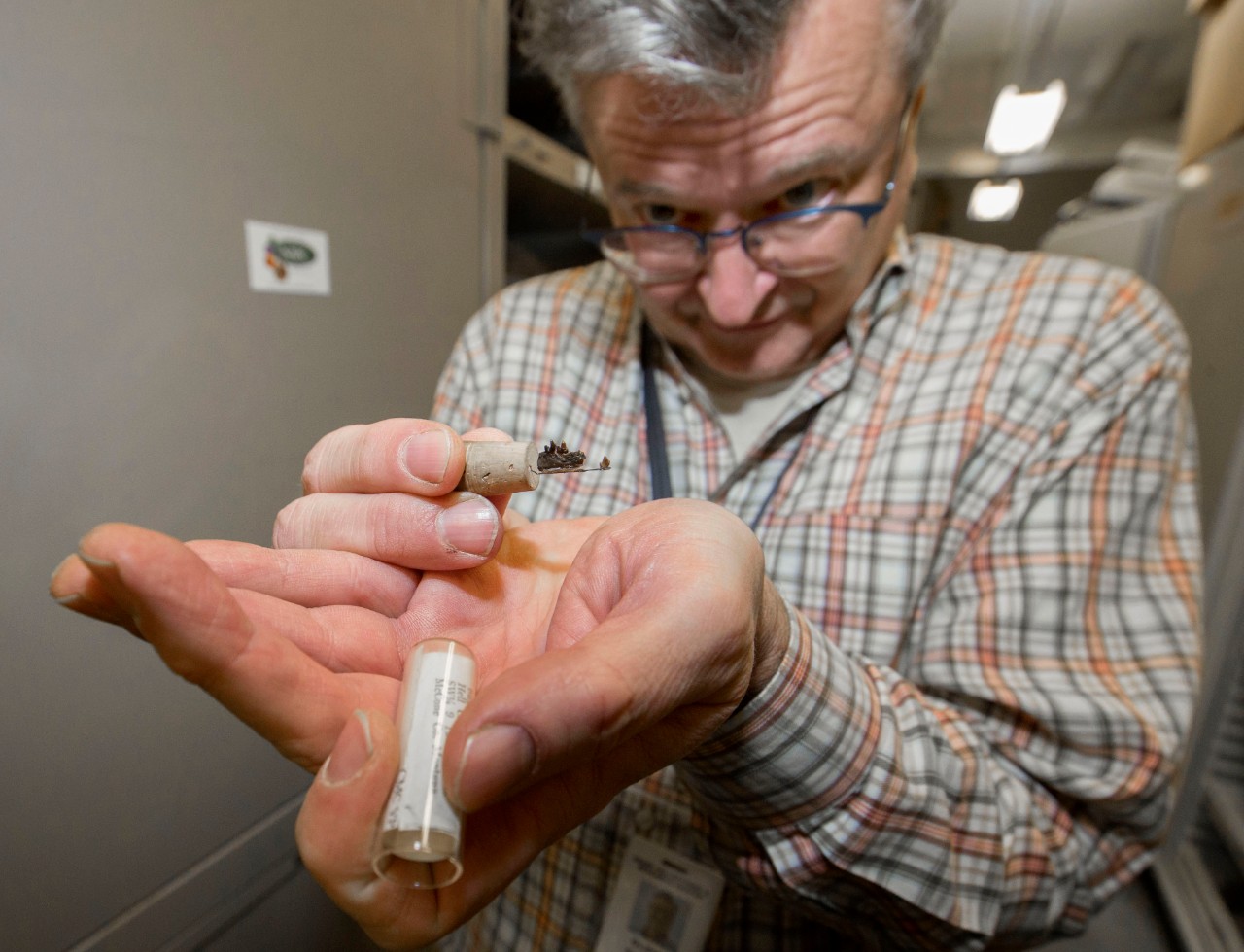 But Storrs said he was most excited about the tiniest fossils — the teeth and jaws of diminutive shrew-like mammals that scurried underfoot during the reign of dinosaurs. He removed the jawbone of a tiny carnivorous mammal called Procerberus formicarum.
"It's not much to look at, but it's very exciting as the first specimen of its kind discovered," Storrs said. "That makes it very important."
Some boxes were marked Bug Creek Anthills after a fossil-rich site in Montana. Storrs said finding the fossilized bones of tiny mammals is incredibly hard. He came across just a few dozen in six years of fossil hunting across Montana. But paleontologists learned a trick to collect these tiny fossils from harvester ants, which gather them along with other pebbles to fortify their anthills.
"We have thousands of mammal teeth discovered by a University of Minnesota professor in the 1960s. A lot of it is unprocessed and needs to be sorted and identified," Storrs said.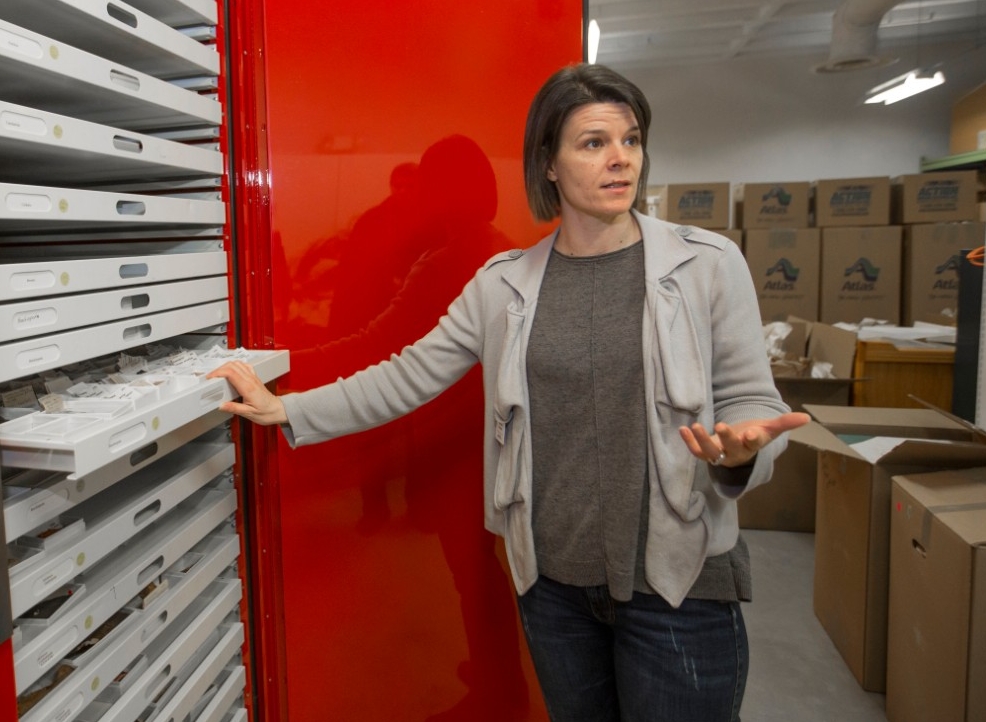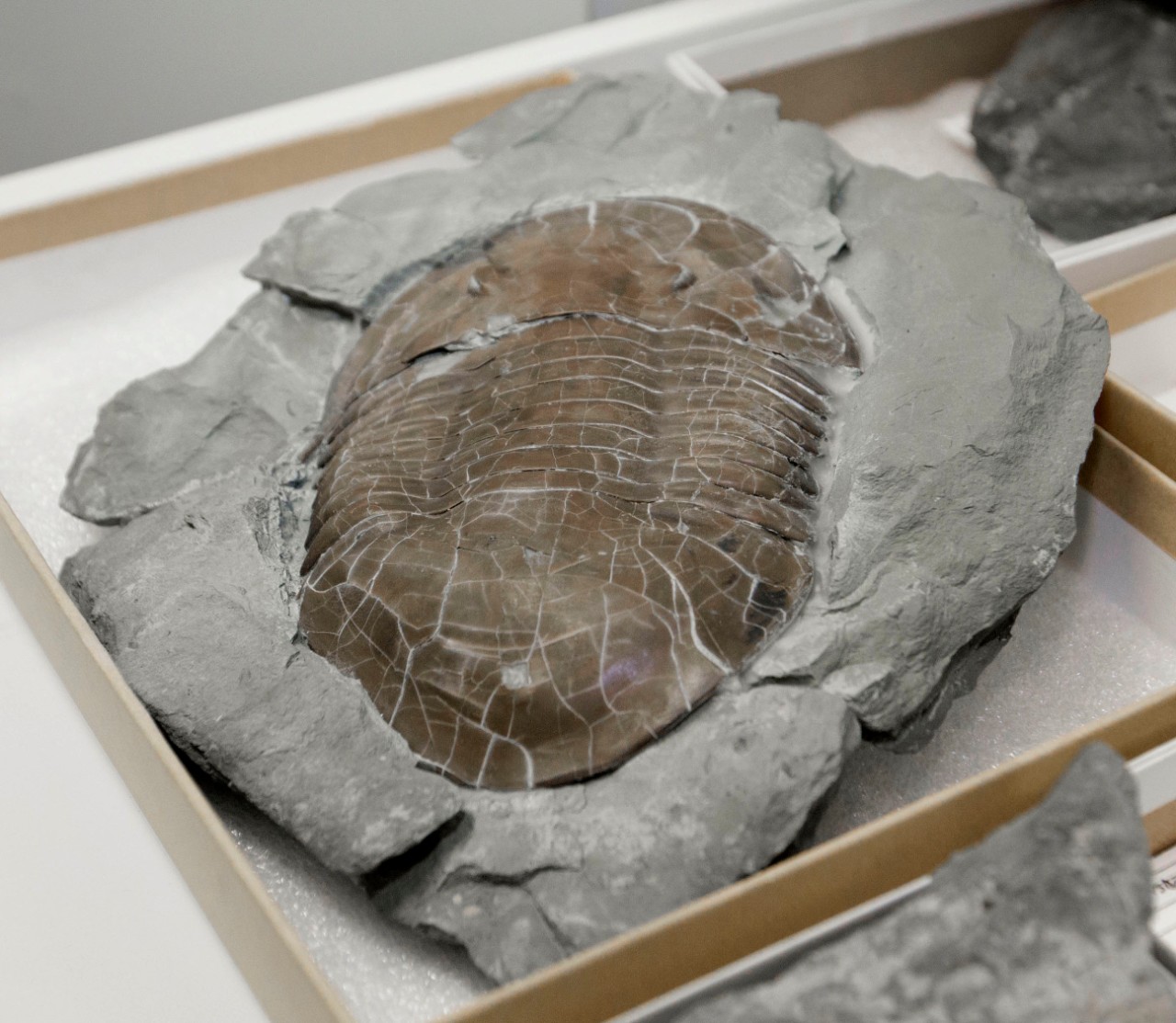 The Minnesota collection consists largely of invertebrate specimens for which the Midwest is known. Some were found in the late 1800s by northern Kentucky native Edward O. Ulrich, a paleontologist and onetime curator at the Cincinnati museum. Hunda pulled out a drawer full of specimens Ulrich donated to the museum before leaving to join the U.S. Geological Survey.
"Ulrich is special. He's one of the founders of paleontology in the Cincinnati area. He was responsible for naming and describing a lot of the taxa in the area," she said. "So it's like bringing home some of the things these native Cincinnatians collected."

Minnesota's Fox said donating the fossil collection was not an easy decision.
"There's a part of me as a paleontologist that's a little sad to see it go," Fox said. "But I think in the end I'm happy it's in a place where it will become a more valuable scientific resource."
Featured image at top: UC adjunct professor Brenda Hunda holds up a fossil fish that is part of the collection donated by the University of Minnesota. Photo/Joseph Fuqua II/UC Creative Services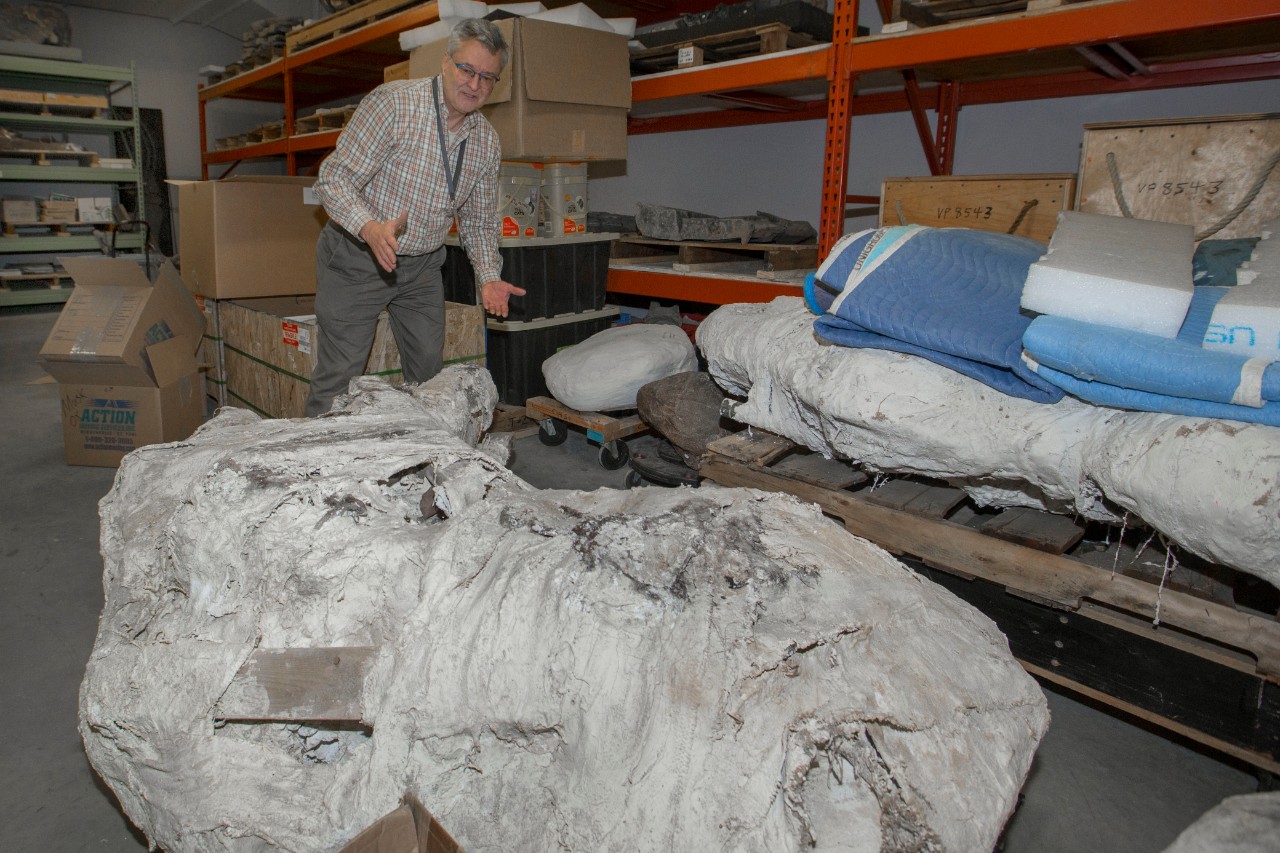 Next Lives Here

Do you like field research? At UC, geology students get hands-on experience in their chosen subject area. Check out the Department of Geology or explore other programs on the undergraduate or graduate level. The University of Cincinnati is classified as a Research 1 institution by the Carnegie Commission and is ranked in the National Science Foundation's Top-35 public research universities. At UC, Next Lives Here.
1
WVXU: Tech CEOs talk AI with lawmakers
September 22, 2023
Professor Richard Harknett is a guest speaker on WVXU's Cincinnati Edition on the topic of AI and the need, or lack thereof, for government regulations. Professor Harknett is the head of UC's School of Public and International Affairs and is an often sought out media resource on technology, cybersecurity and governmental affairs.
3
Drugs.com: Lowering blood pressure after clot removal may not be...
September 22, 2023
Drugs.com and HealthDay highlighted University of Cincinnati research recently published in JAMA that found using blood pressure medications to lower the top number of blood pressure readings (systolic blood pressure) may not be safe or effective among people who have an acute ischemic stroke and undergo a successful mechanical clot removal.
Debug
Query for this