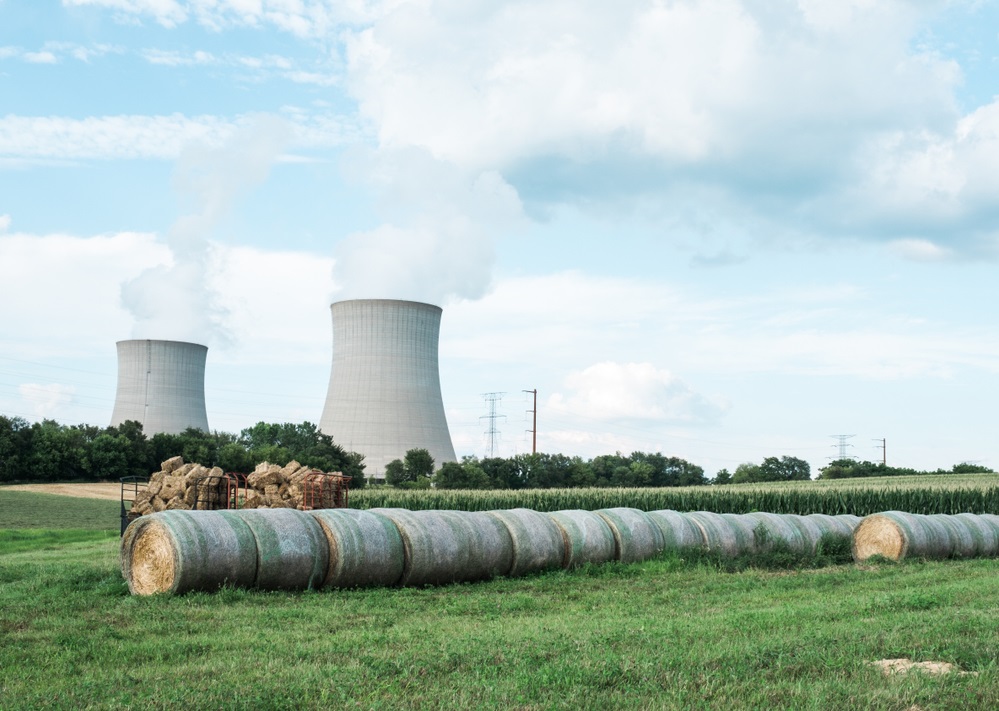 Article has no nextliveshere tags assigned
Article has no topics tags assigned
Article has no colleges tags assigned
Description is empty
Article has no audiences tags assigned
Article has no units tags assigned
Contacts are empty
These messages will display in edit mode only.
UC alumnus spent career making nuclear power safe
The United States is the largest producer of nuclear power, with 30 percent of the world's nuclear generation of electricity, according to the World Nuclear Association. About one-tenth of that electricity is from Illinois alone, a state with 11 nuclear reactors.
University of Cincinnati alumnus Dennis (Denny) Demoss (nuclear engineering '77) made his career ensuring that these Illinois reactors, and the ones across the Midwest, ran properly and safely. In 2016 he retired as senior vice president of Sargent & Lundy, after spending his entire career with Chicago-based construction engineering company.   
"At Sargent & Lundy, we were very successful in leading a number of nuclear plant construction projects," said Demoss. "When your company's busy they throw more at you. I was very fortunate to be part of this boom in the nuclear engineering field."
Demoss got his start in the field through UC's nationally renowned cooperative education (co-op) program. As a sophomore at UC, he tried to land a co-op up near his hometown, Canton, Ohio, with little success. At the same time, Sargent & Lundy was expanding rapidly and needed students to keep up with its growth. 
His co-op advisor arranged a phone interview with the company, and the rest is history. Demoss spent his co-op rotations with Sargent & Lundy in Chicago, accepted a full-time job after graduation and spent the next 40 years there.
"I got the job on co-op and never had another job in my career," said Demoss. 
I got the job on co-op and never had another job in my career.
Dennis Demoss, UC alumnus
Throughout the 1980s, Demoss served as mechanical project engineer on four of the country's largest nuclear units: Two at Byron Station and two at Braidwood Station. Prior to that, Demoss had gained valuable experience in the office, learning product lines, standards and equipment and building systems and specifications.
When the opportunity to be part of the Byron plant build came along, Demoss felt like it would be a good career move. His decision to move from the office to the construction site, he said, is what jumpstarted his career.

"Opportunity knocks, and you have to be ready to recognize opportunity and then seize it," said Demoss.
After the Byron and Braidwood builds, Demoss switched to aftermarket services, a trend in the nuclear industry since nearly all of the country's operating nuclear reactors were built between 1967 and 1990.
"If you're not building new plants, you're updating and remodeling old ones," said Demoss.
Part of that remodeling was ensuring that these reactors, plants and systems were operating efficiently and safely. For Demoss, it also included addressing something that nuclear energy is dependent on: water.
Power plants use a tremendous amount of water in electricity generation, during the cooling process. Without enough water, power plants must shut down or cut back production. Power plants are therefore incredibly vulnerable to environmental influences that affect water and access to it, like droughts, warmer weather and invasive species.

Demoss was one of the first people in the company to draw attention to this last issue. Through memos, publications and presentations, Demoss highlighted an especially unsettling concern of Great Lakes: an invasive species called zebra mussels. These dime-sized mussels cling to anything with concrete-like efficiency. Since they were first spotted in Lake Erie in 1989, zebra mussels, and their cousin quagga mussels, have become notorious for clogging water intake pipes all across the Great Lakes.
The extracurricular work in water gave Demoss an opportunity to explore an interest of his, draw attention to a pressing issue and grow professionally. His work on invasive mussels impressed a number of clients and Demoss used that to develop and expand Sargent & Lundy's services to Ohio and Michigan.
"I just kept plugging away and doing the right things, and the opportunities eventually came along," Demoss said. 
When his supervisor at Sargent & Lundy retired, Demoss became an owner of the firm.
Demoss is also retired now, but he maintains ties to the industry through a consulting services firm he founded, Great Rivers Consulting, Inc. 

Today, Demoss remains active in the UC community: He is a frequent donor to the college and has a room at UC named after his career employer. He also serves on the college's advisory board. 
Reflecting on his long career in the nuclear industry, Demoss credits UC as the place it all started. 

"My whole life you can trace back to my time at UC," said Demoss, who at the age of 19 went to Chicago on his first co-op rotation. "I look back and I realize the benefit of co-op and how UC helped me all along the way."
Featured image at top: The Byron Nuclear Generating Station, located near Byron, Illinois, is one of the first construction projects that UC alumnus Dennis Demoss worked on. Photo/Paul Frederiksen/Shutterstock
Alumni Success
There are 285,000 living alumni of the University of Cincinnati. Read all about their impact at the UC Alumni Association page.