UC February Engineer of the Month merges construction and service
Video link: https://www.youtube.com/embed/mGPcCJJsPeM?rel=0
University of Cincinnati construction management student Zack Greene is the February Engineer of the Month.
Originally from Springboro, Ohio, Greene is a senior in UC's College of Engineering and Applied Science.
Greene knew he had an interest in construction when he enrolled at UC. UC allowed him to grow that interest through its nationally renowned cooperative education (co-op) program. Greene spent four co-op rotations with Danis Construction and saw everything that goes into construction projects.
"It's been a great experience to see all aspects of construction, from start to finish, in all of my co-op terms," Greene said.
On his third co-op rotation, Greene went down to Virginia for an alternative co-op experience with the Appalachian Service Project. There he combined his passion for construction with another one of his interests: community service. In Virginia, Greene and about one hundred volunteers built and repaired decks, floors and roofs for people in impoverished areas.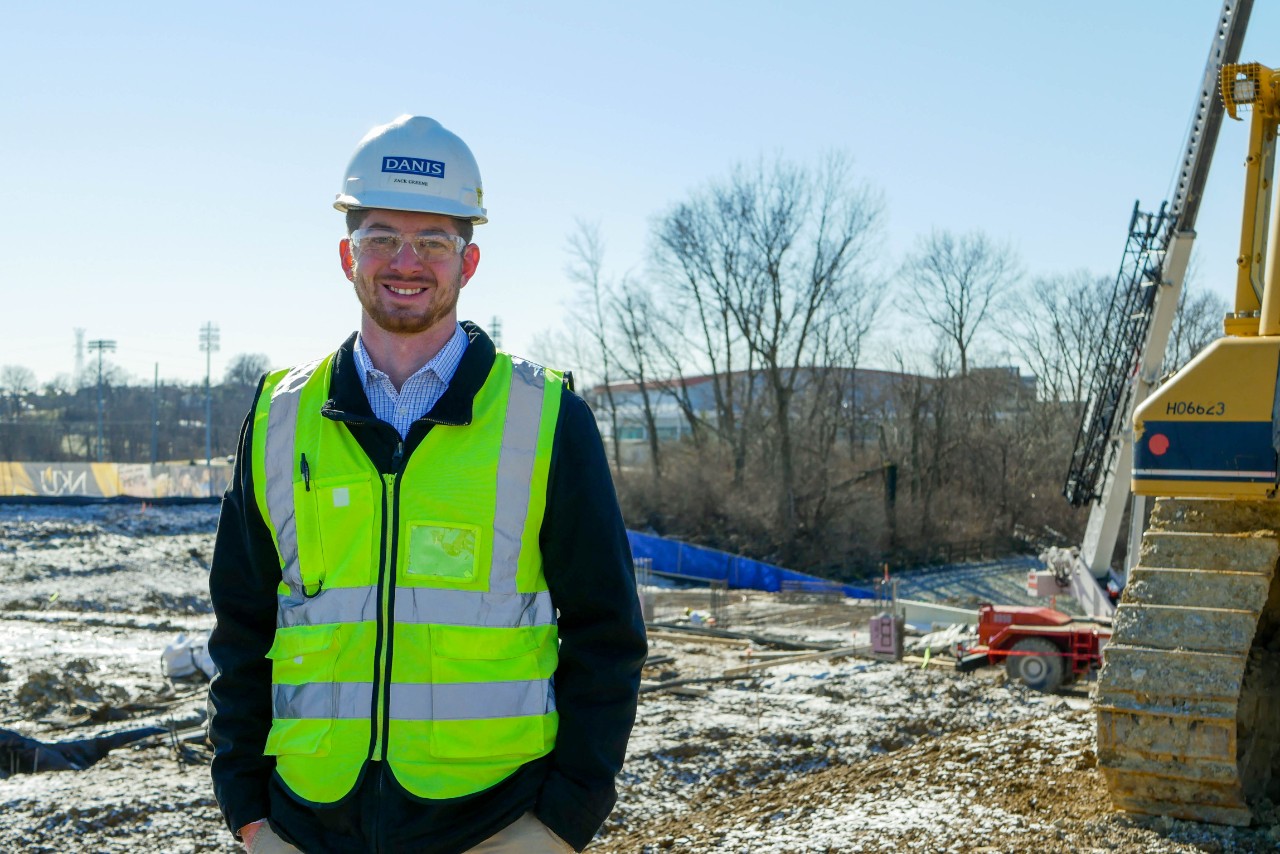 [The Appalachian Service Project] was definitely a great experience to help people out while being able to do what I wanted to do with my career," Greene said. 

According to the college's criteria, each Engineer of the Month demonstrates excellence in the classroom, success in their co-op assignments and leadership through extracurricular activities on campus or in the community. These students have found the balance needed to be leaders and exemplary scholars. 
"[Zack] shows a desire to make a positive difference in our community," wrote UC professor Jason Mack in Greene's nomination letter. "Zack displays the right kind of work ethic and character to become a very successful person with a career in construction."
In addition to his work for Danis and success in the classroom, Greene stays involved on campus, holding leadership positons with the Construction Student Association, H2O Campus Ministry and Sigma Lambda Chi Construction Honor Society. Greene attributes his achievements at UC to the support of his friends and family.
"I've become a successful engineering student because of people around me," he said. "I don't think I could do it without those people pushing me constantly to be the best I can be."
Greene has already accepted a full-time position as a project engineer with Danis Construction, which he will start in June. With the experience at UC and the support of his friends, Greene has positioned himself for a long, rewarding career in construction.
"This is what I want to do with my life," said Greene. "Having a couple extra years of experience has definitely give me a leg up and has even given me a great career opportunity in Danis."
Featured image at top: UC student Zack Greene overlooks a construction site. Photo/Corrie Stookey/CEAS Marketing