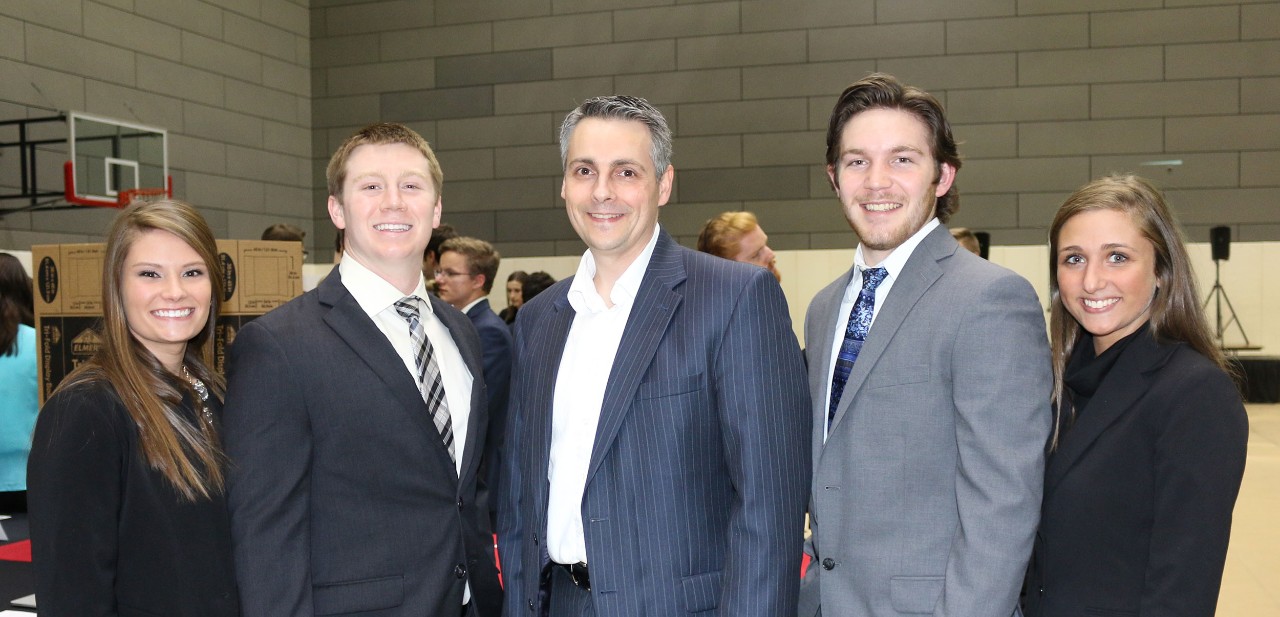 IQ E-Pitch attracts UC entrepreneurs
The event, presented by the UC Center for Entrepreneurship and Commercialization, showcases new ventures from students across the university
Every year, the University of Cincinnati IQ E-Pitch Competition brings together student entrepreneurs, innovators and inventors from all over campus to pitch their start-up concepts to potential investors, in rapid-fire simulations of a classic 60- to 90-second elevator pitch. This year's competition includes $10,000 in cash prizes, as well as start-up grants to enable winning students to launch their businesses.
The event will be held Wednesday, April 3, from 5:00 to 9:00 p.m. at the University of Cincinnati Campus Recreation Center.
All students currently enrolled in UC undergraduate or graduate programs are eligible to enter the competition.
Admission is free for all visitors and participants.
IQ E-Pitch is presented by the Center for Entrepreneurship and Commercialization.
Featured image at top: Thomas Dalziel, PhD, executive director of the Center for Entrepreneurship and Commercialization, poses with student entrepreneurs at a previous IQ E-Pitch.

1
WVXU: Tech CEOs talk AI with lawmakers
September 22, 2023
Professor Richard Harknett is a guest speaker on WVXU's Cincinnati Edition on the topic of AI and the need, or lack thereof, for government regulations. Professor Harknett is the head of UC's School of Public and International Affairs and is an often sought out media resource on technology, cybersecurity and governmental affairs.
2
UC and GE partner to introduce high schoolers to engineering
September 21, 2023
Rising 9th and 10th graders experienced a free, weeklong, immersive engineering camp at the University of Cincinnati as part of GE's Next Engineers program. Students completed hands-on engineering design challenges while being mentored by GE Aerospace volunteers, industry professionals and current College of Engineering and Applied Science (CEAS) students.
3
UC ranked by National Academy of Inventors
September 21, 2023
The University of Cincinnati has been recognized as one of the top universities that advance innovation and invention in the United States by the National Academy of Inventors (NAI). The newest ranking list from the NAI, "Top 100 U.S. Universities Granted U.S. Utility Patents," used data provided by the United States Patent and Trademark Office to highlight the top American universities that generated utility patents. UC was ranked No. 72.
Debug
Query for this