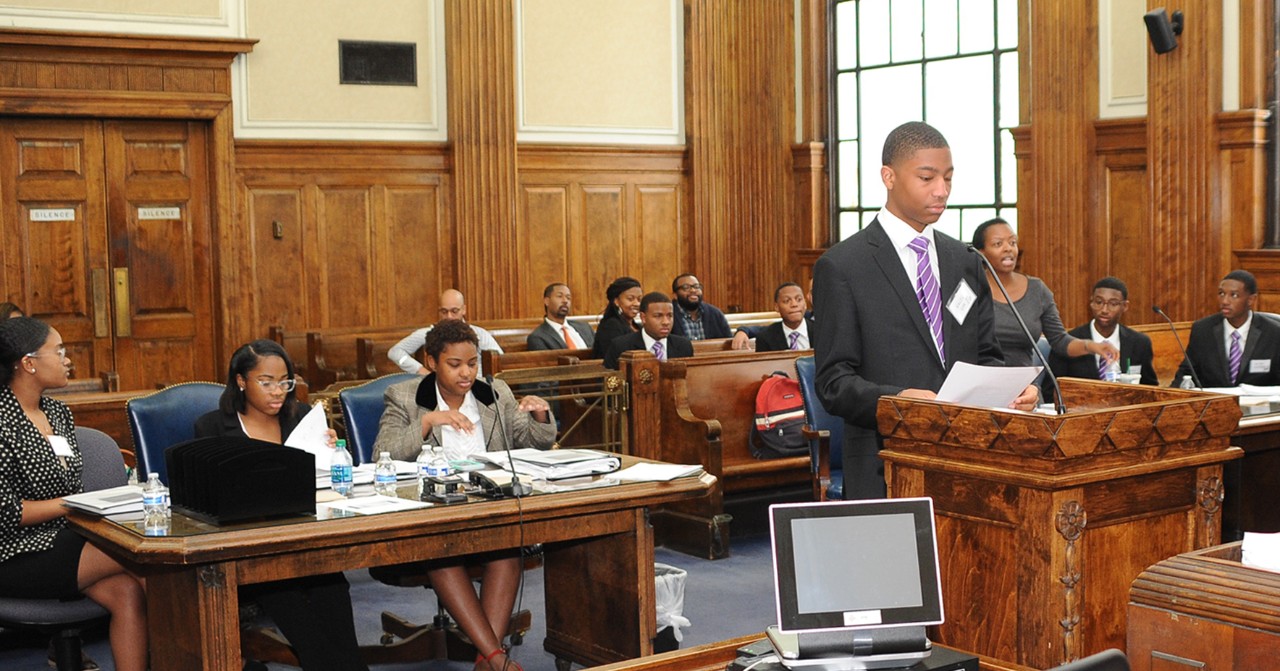 UC Law alum teaches legal skills to New Orleans students
Gregory Carter (`09) is giving back to his community by teaching legal and trial advocacy skills to high school students in hopes that it will benefit more than just future lawyers and judges
Since its inception, the Allen Ray Bolin Trial Advocacy Workshop has worked to transform the lives of high schoolers in the New Orleans community. And University of Cincinnati College of Law graduate Gregory Carter has played a key role with the organization.
Founded by Judge Arthur L. Hunter Jr., Orleans Parish Criminal Court in summer of 2018, the Allen Ray Bolin Trial Advocacy Workshop brings together defense attorneys, prosecutors, judges, New Orleans police officers, and high school juniors and seniors to for a months-long program introducing them to the legal system and how lawyers impact trial outcomes. The members of the legal community volunteer their skills and legal training to educate these young men and women.
Judge Hunter first pitched the idea to students at the local high schools in the parrish (county). Across the city, they responded, and thus the first workshop kicked off in August 2018.
Teams of 5-10 students from participating high schools practiced with the volunteer attorneys over the course of several months. The students had the opportunity to learn the legal system from practicing civil and criminal law experts before competing against the other teams in a mock trial in December.
Carter notes, "We taught the criminal justice system from arrest to adjudication, criminal law and procedure, and also, developed advocacy skills for their mock trial competition. The interactions were based on a curriculum and fact pattern developed by Judge Hunter which allowed us to go beyond the abstract and really develop personalized advocacy skills over the course of the semester."
Students have the opportunity to not only learn about the system, but also practice it first hand. The students worked with their teams to deliver opening statements, cross examinations, and closing arguments: practical skills of future lawyers.
After earning a bachelor's degree in political science and African-American studies from Wittenberg University, Carter decided to check out Cincinnati Law. He was interested in being a fellow at the Ohio Innocence Project to help exonerate those who have been wrongfully convicted.
After visiting the college, Carter knew his next step would be Cincinnati Law. He credits his involvement with the Ohio Innocence Project, the Black Law Student Association, and his relationships with the law school's professors for shaping him into the attorney he is today.
Born and raised in Ohio, Carter felt a calling to venture outside of the Buckeye State post-graduation. After applying across the country, he was offered a position to begin his legal career in Louisiana at the Orleans Public Defender's Office, and he accepted.
One week after Cincinnati Law's graduation, he packed up and move to Louisiana. Carter began working in private criminal defense in 2011, and in early 2017, he transitioned to working full-time at his own, private law firm practicing criminal defense.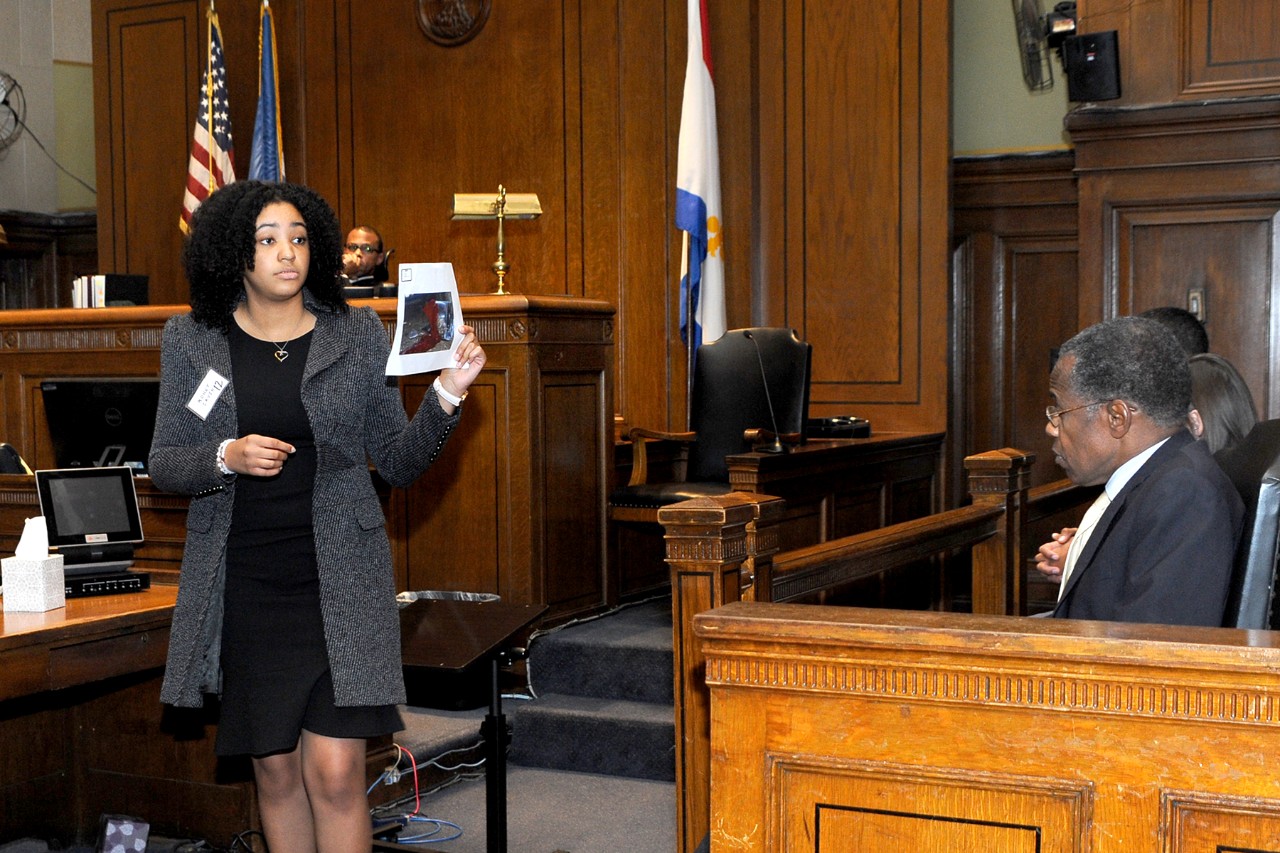 Although he considers all of his interactions with the students to be positive, Carter's most memorable experience with the workshop came from one specific student. The student had lost a loved one to violence and she wanted to understand how the legal system works. She wasn't familiar with jury trials, punishment, or even the role of a judge. It wasn't her dream to become a lawyer, but she wanted to learn all she could about the system that impacted her so closely.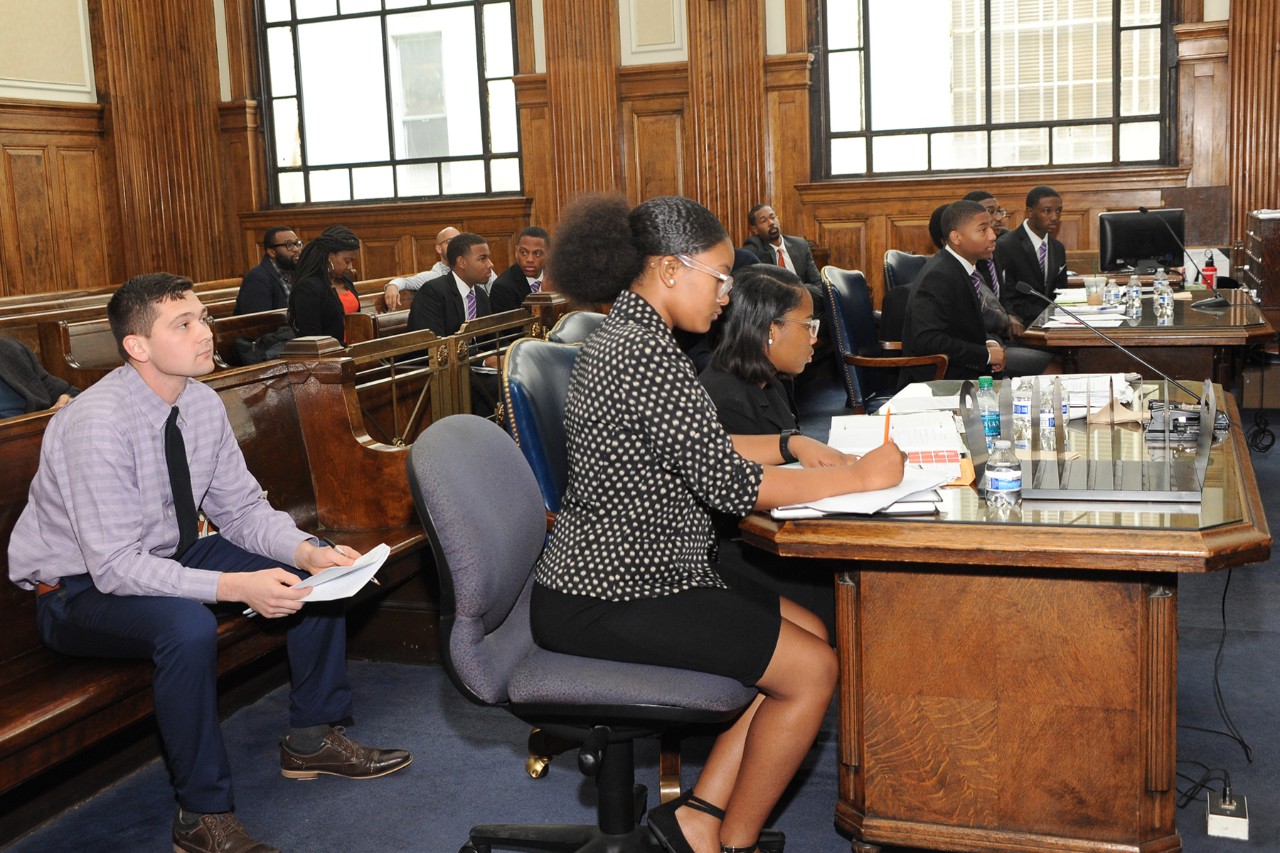 Carter explains that it's stories like this that demonstrate how the workshop is giving back to the community. "The workshop," Carter says, "isn't just a feeding program for law schools, it's educating our society on the legal system." More than anything he feels that after all of the support from his mentors at Cincinnati Law, he's able to spread his knowledge for the benefit of the community, and make a lasting impact on the next generation.
1
UC and GE partner to introduce high schoolers to engineering
September 21, 2023
Rising 9th and 10th graders experienced a free, weeklong, immersive engineering camp at the University of Cincinnati as part of GE's Next Engineers program. Students completed hands-on engineering design challenges while being mentored by GE Aerospace volunteers, industry professionals and current College of Engineering and Applied Science (CEAS) students.
3
Clifton Court Hall grand opening garners detailed media coverage
September 20, 2023
The University of Cincinnati celebrated the opening of Clifton Court Hall on Tuesday, Sept. 19, with a ribbon cutting, attended by approximately 200 administrators, faculty, staff and students. The event was covered by multiple media outlets.
Debug
Query for this